Trees of Mystery: Giant Paul Bunyan, Crazy Trees and a Gondola Ride
File this under one of the best road trip spots I have ever seen. From the minute Trees of Mystery comes into view, the 60 foot Paul Bunyan statue and his 30 foot ox beckon the weary traveler to come sit at their feet and hear their stories.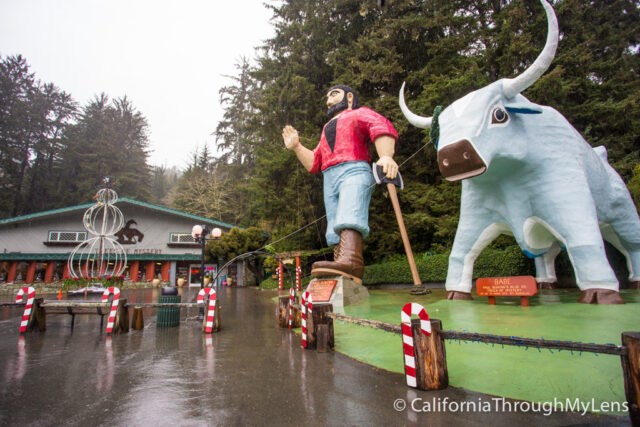 I have seen these statues before, and I was always under the impression that they were ten times smaller than they are, these are massive.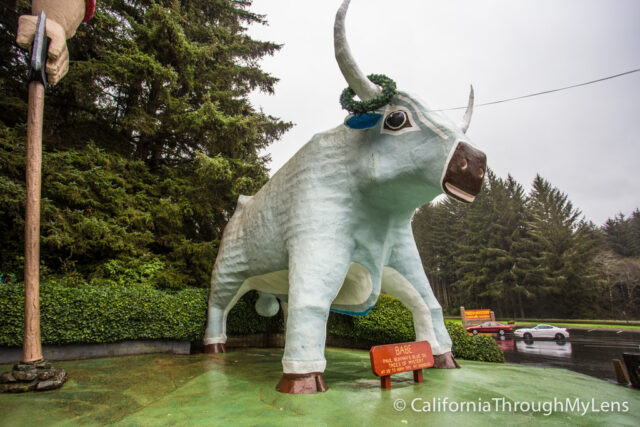 This is just the first of the many mysteries you will see if you pay the $18 to explore the Tree of Mysteries grounds yourself. Here is all the information.
Details
18 dollars to enter

1 mile long trail

Contains hiking and a gondola ride

Information as of 2017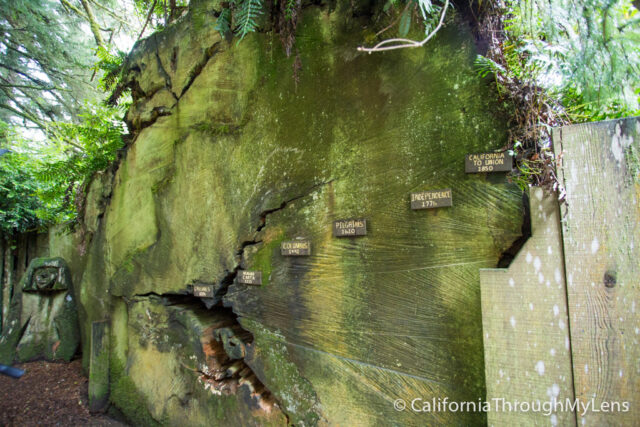 I will admit, when I heard it was $18 to enter, I was apprehensive as to whether or not it would be worth it. I mean, I love the weird stops, but I didn't really have any idea what was here for the price.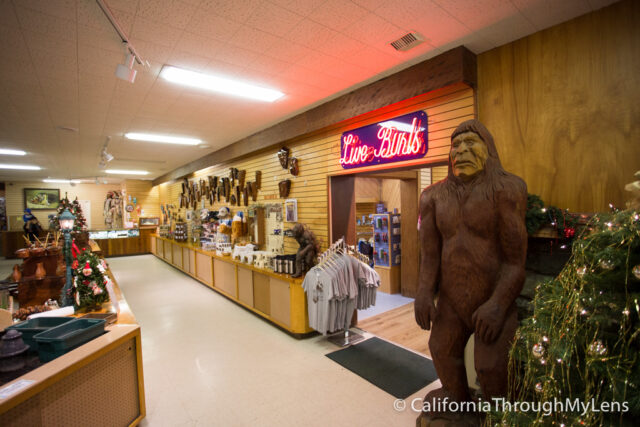 After going though, my wife and I both agreed that it was $18 dollars well spent. It was a ton of fun. Here is what it entails.
The Trail and the Trees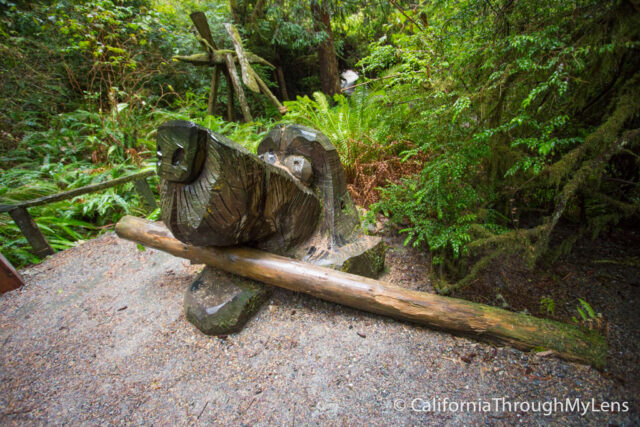 After paying the fee, you will walk through one of the fallen trees and into the forest that sits behind the large gift shop. From here, you will experience a variable Ripley's Believe it or Not of tree oddities, it is a lot of fun. Here are some of the trees you will see.
Elephant Tree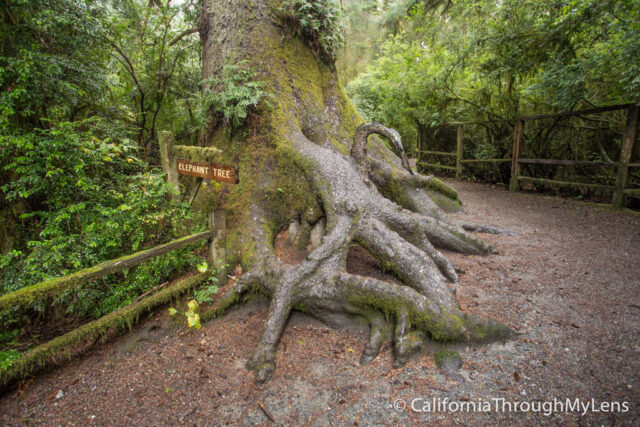 Family Tree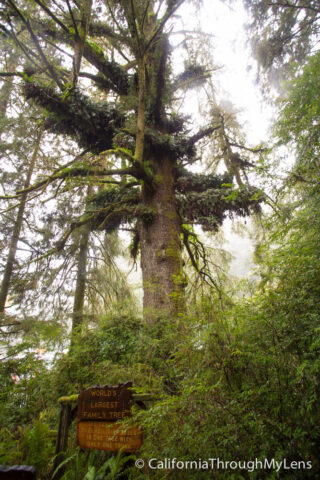 Candelabra Tree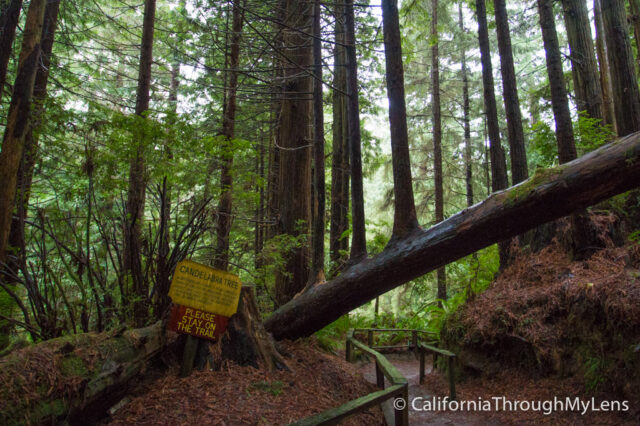 Chapel Tree
Natures Underpass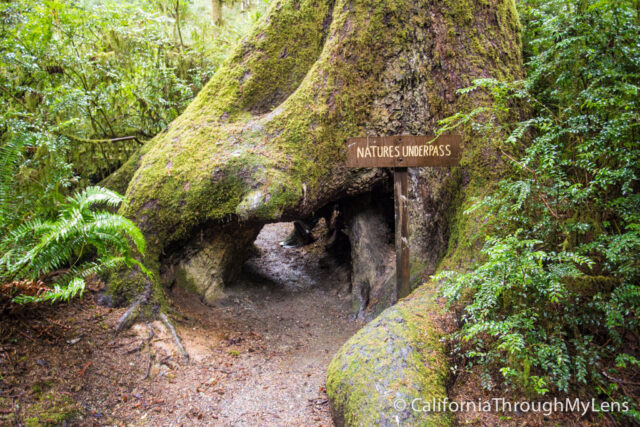 Lighting Tree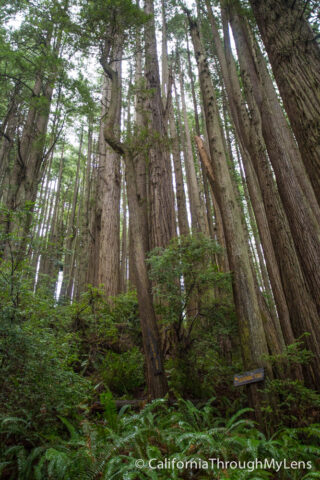 Brotherhood Tree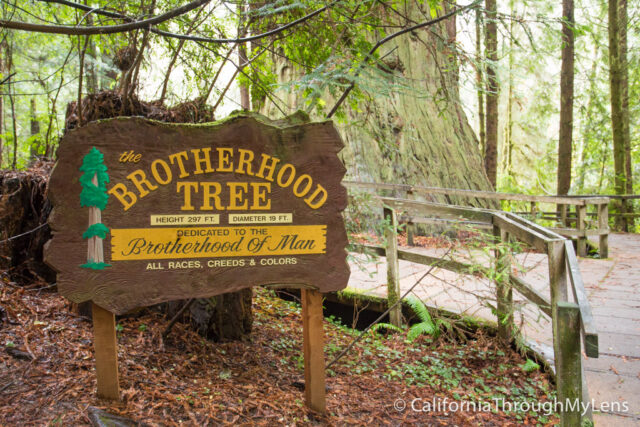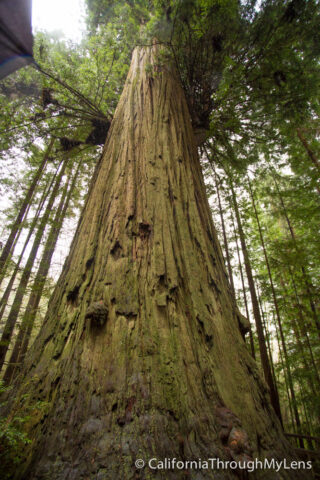 As you can see, there are a lot of fun things to experience over this 1 mile trail. When you finally reach the Brotherhood Tree your fun will continue with a 7-minute gondola ride through the trees to a lookout above.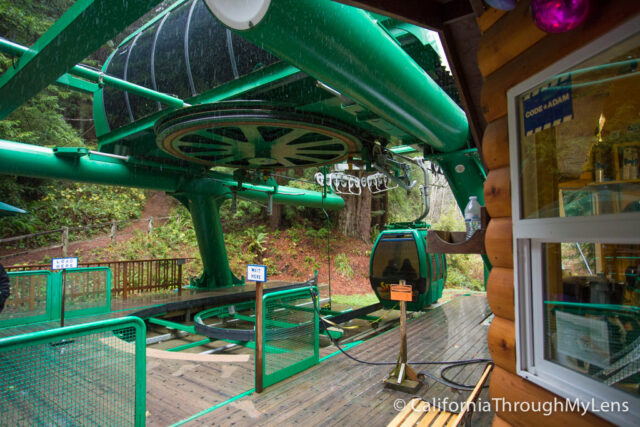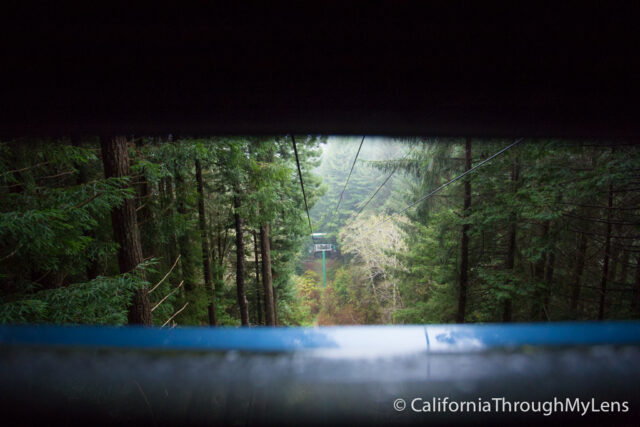 When I was there, it was raining hard, so it was pretty difficult to see out of the gondola windows. It was still a nice ride though, and I was happy to be out of the rain.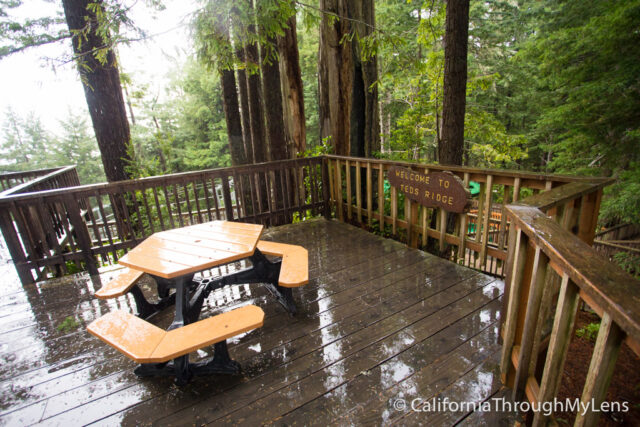 When you reach the top, you can disembark and walk up to the vista point. From here, you can see over many of the redwoods in the area, and I imagine it being beautiful when it is clear. If you are feeling adventurous, then you can also grab a walking stick and hike back down to the start of the sky trail on a series of steeps they have put into the hillside.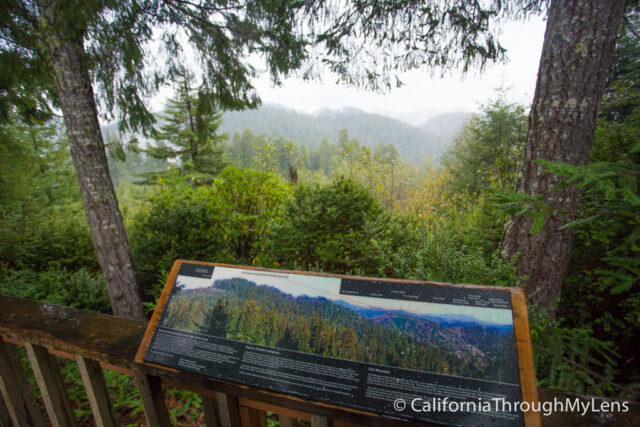 Normally I am all about this, but with the rain, I was happy to jump back in the gondola and ride back down to the bottom.
The Folklore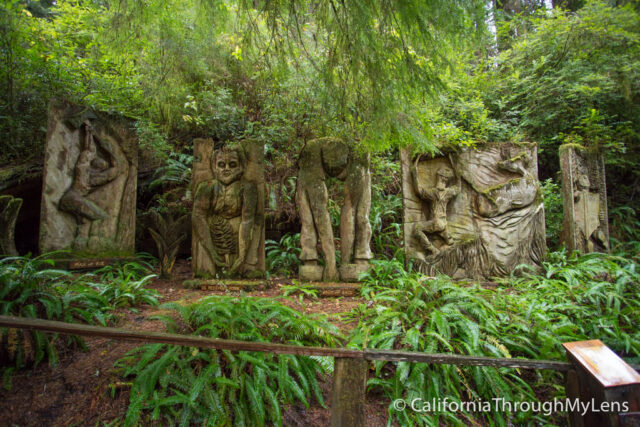 After the sky ride, you will head back to the start of the trail. Before you exit though, you will see one of my favorite areas, which is the telling of tall tales area.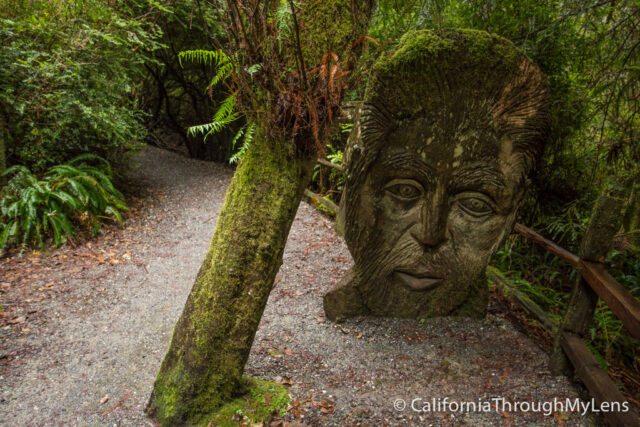 This .1 mile trail features beautifully carved large wooden displays for the different tales surrounding Paul Bunyan and others. I was in a rush, so I didn't listen to the story, but I enjoyed seeing all of the different carvings.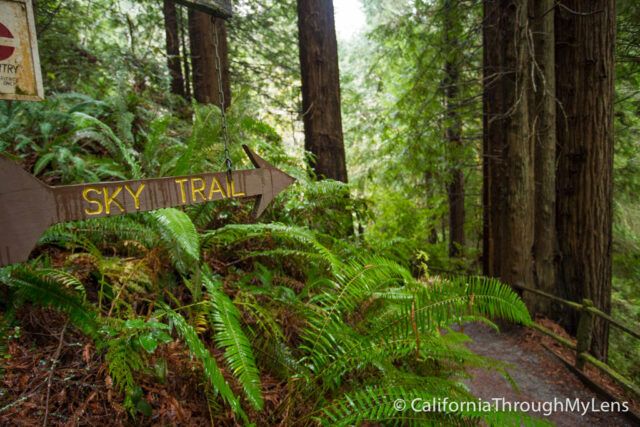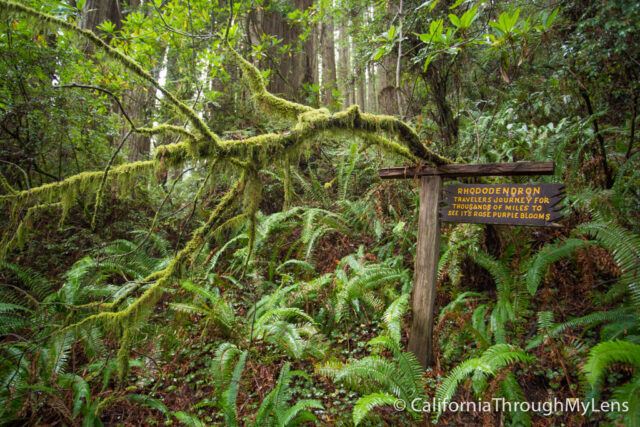 Before you leave, make sure to take a photo sitting on the foot of Paul Bunyan.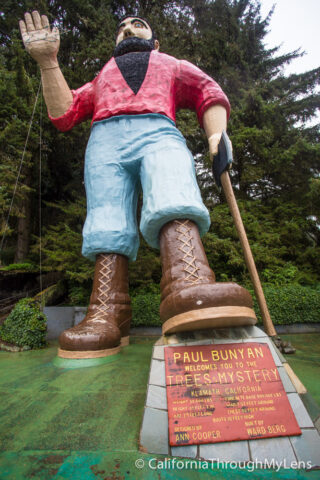 All in all, the Tree of Mystery was a fantastic stop on my Highway 101 road trip. I had been to three different groves on my drive, and they didn't even have the strange trees that grow here. If you can afford it, it is an excellent stop for the whole family, one I am sure you will enjoy.