Residence Inn in Downtown Sacramento Hotel Review
Disclosure: This hotel was provided at a discounted cost; all opinions are my own.
On my recent trip to Sacramento, I had the pleasure of staying two nights in the beautiful Residence Inn. I can honestly say this is a fantastic hotel to stay at; it is clean, the staff is friendly and the location is fantastic. My room actually overlooked the rose garden that leads to the Capitol Building. I pretty much walked everywhere when I was here as everything I wanted to do was within a half-mile, such as Sandra Dee's BBQ, the California Museum, the Capitol Building, Federalist Public House, etc. Here is all the information.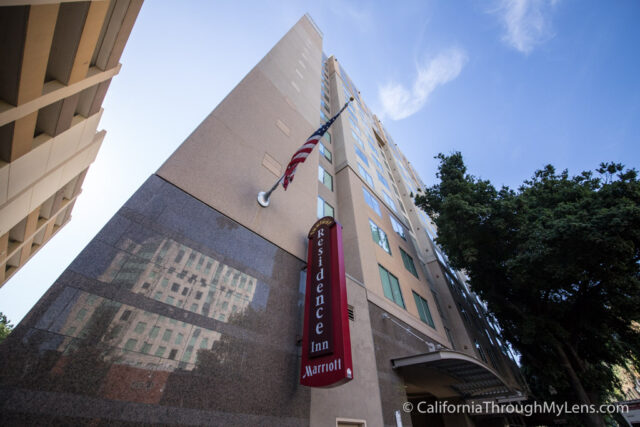 Details
Cost: Book here

Location: 1121 15th Street, Sacramento, CA 95814

Amenities: Pool, spa, workout area, parking structure (additional charge), kitchenette in most rooms, free breakfast, a bar in the lobby
The Room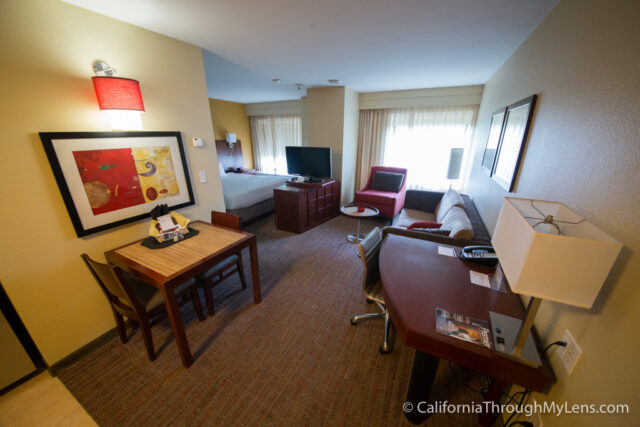 I stayed in a studio room, and it was a great home away from home for me. The room was big with a half kitchen and fridge, a beautiful living room with a couch (that pulled out to be a bed), and a swivel TV for both the living room and the bedroom.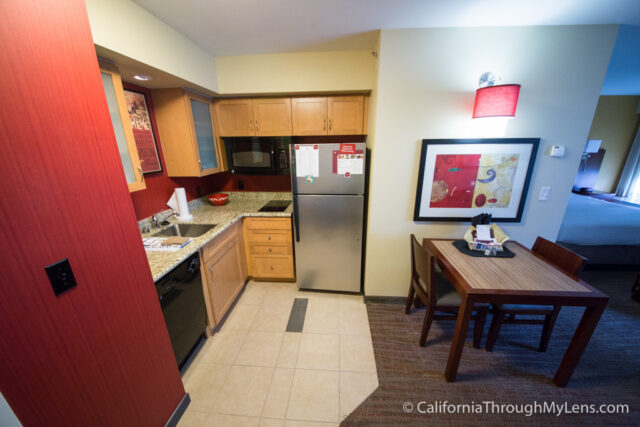 I liked the view from the hotel window as well. I could see the garden below me and the very tip of the capital in the distance. The fridge was an excellent addition for someone exploring the city like I was as it allowed me to get drinks and snacks from the supermarket and easily store them in the room.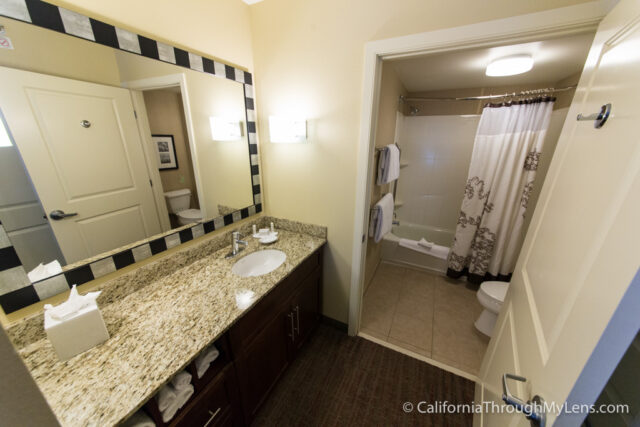 I was also surprised by how quiet it was since the location is right in the middle of downtown. I expected it to be noisy, but it was surprisingly quiet in my room which was fantastic.
The Breakfast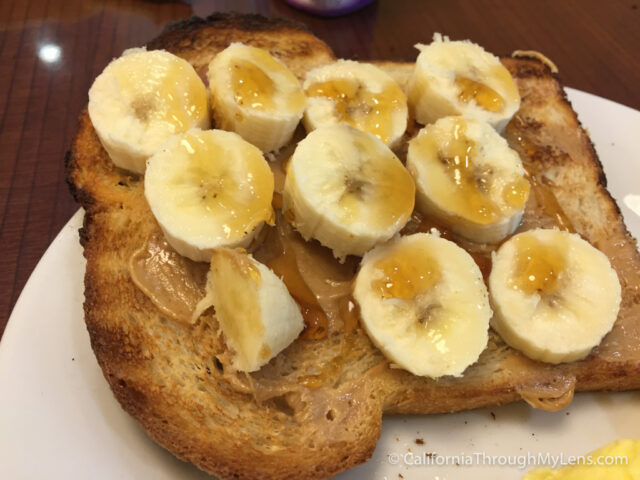 The breakfast was above average for a hotel like this. They had eggs, sausage, breakfast sandwiches, waffles, fruit, and coffee. It had enough for me to make a banana, peanut butter, and honey sandwich, so what else could you want.
The Pool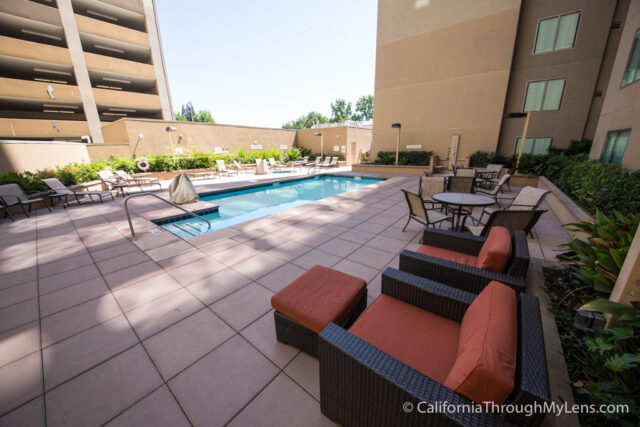 The pool was on the second story, and I never saw anyone using it while I was there. I was too busy exploring the surrounding area to take a dip, but it was a large and open space, which was nice.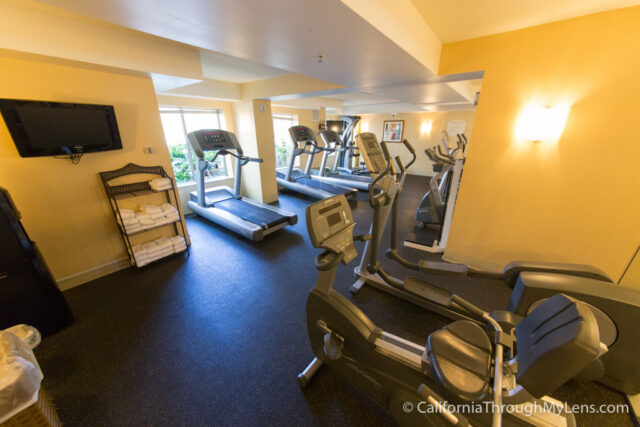 The workout room also had a lot of machines to use, which would have been great if I was a business traveler. Parking is also available on-site for an additional charge. I always hate how expensive parking is at the downtown city hotels in CA, but it was nice to be able to go in and out as much as I wanted.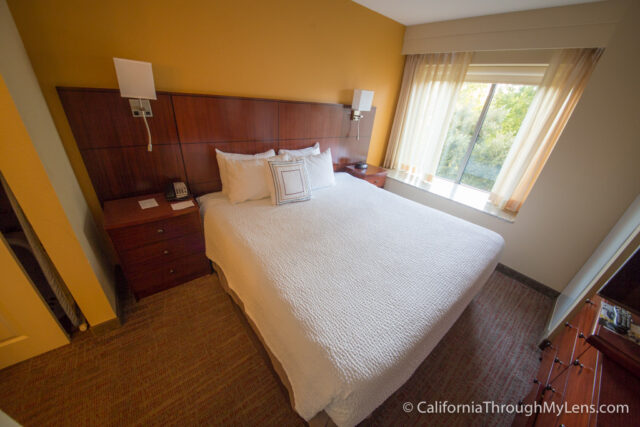 Lastly, there was a bar on the bottom floor that you could have a drink/snack at if you wanted a place to sit and relax for a little bit.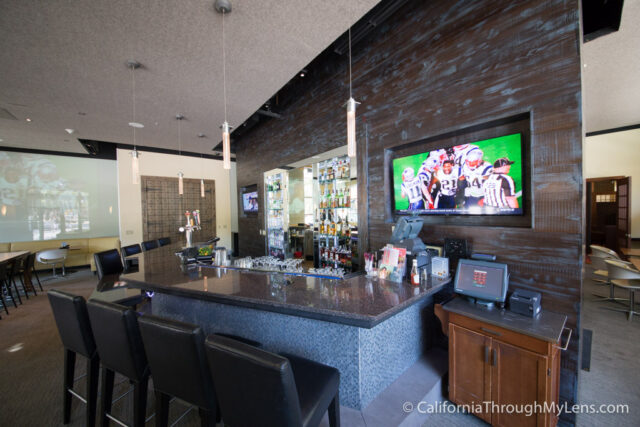 The only con I have is that there was an AC controller that was on the bedroom wall, and I could not figure out how to turn off the light when I was sleeping. I am sure there is a way to do this, but I couldn't figure it out. I ended up covering it up because the light was bright, but I would have liked to turn it off.
All in all, this is a great spot to stay in the city. There is plenty to do close to the hotel, and I have no problem recommending it as an excellent option for exploring Sacramento.