Jamestown Hotel: Staying & Dining in a Historic Jamestown
I didn't know it before my time here, but I have fallen in love with these old hotels. The style and history that they encompass are incredibly fun to be a part of. Jamestown Hotel may be my favorite of the bunch though as it has all of the old-time vibes with a few nice modern additions. This hotel is located prominently on Main Street in Jamestown and it is a fantastic jumping off point for exploring the area around you. Here is all the info.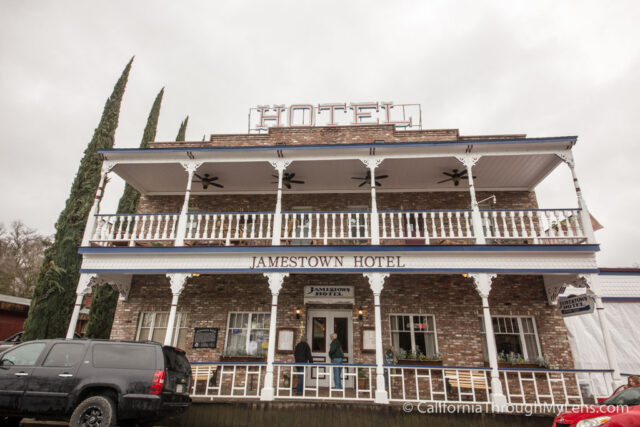 Details
Location: 18153 Main Street, Jamestown, CA 95327
Information from my visit in 2016
The Exterior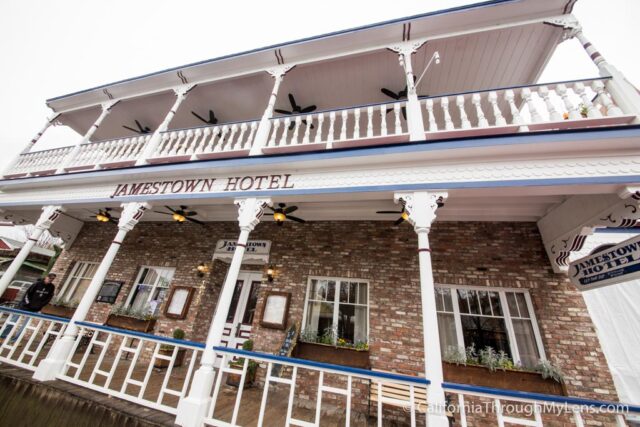 The exterior of this hotel is one of the main attractions. Labeled as the most photographed spot in Jamestown, it is easy to see why. The facade has a colonial vibe that is really beautiful and a large hotel sign sitting on the top. This hotel was built in 1919, so it has seen its fair share of adventure.
The Interior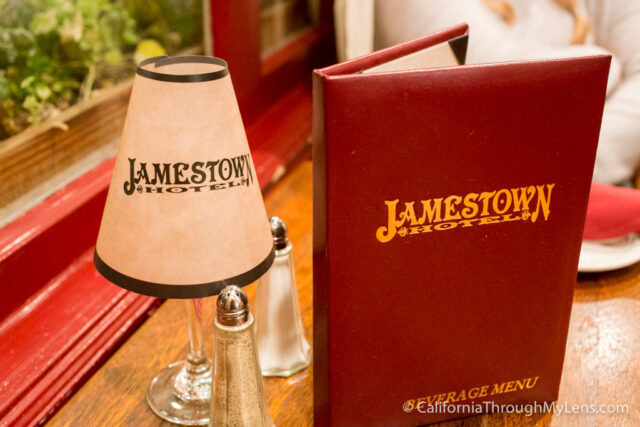 The interior has a design that I have come to expect from these old Gold Country hotels and that is a large rectangular shape with a staircase right down the center. The fun part about it is that the staircase leads you from your room to the dining area and vice versa. I for one loved being able to grab a meal then head right back up to my room without even having to walk or get in the car.
The Rooms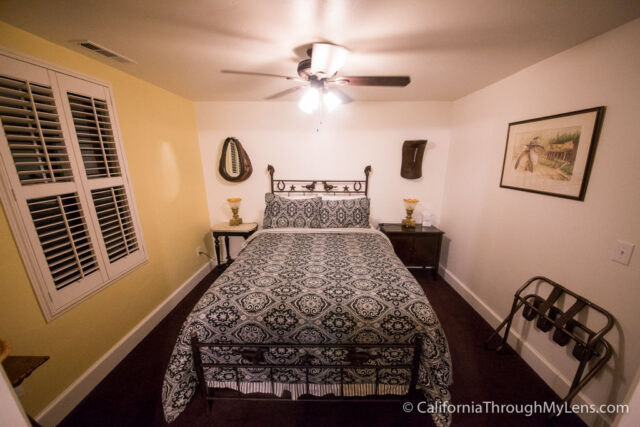 The rooms themselves are decent sized, with a bedroom, small living area, and a bathroom.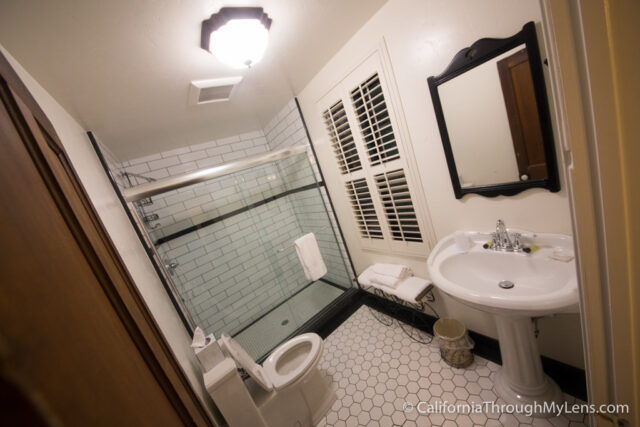 The bathroom is the highlight though with modern amenities like a large tiled in shower. I for one appreciated these small tweaks that made it historic yet still current.
The Restaurant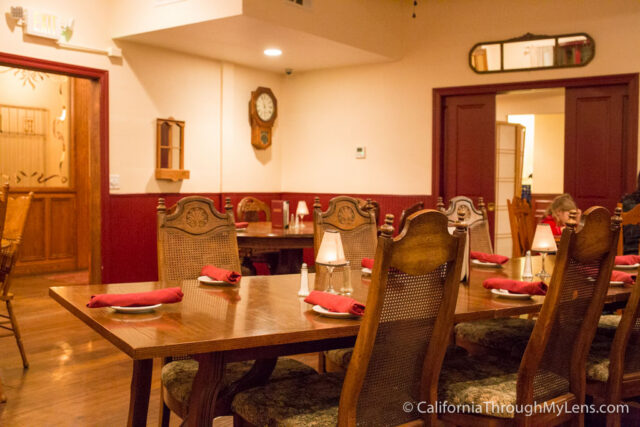 The restaurant is located right across from the lobby and it has a full menu with a lot of fantastic options, here is what we ordered.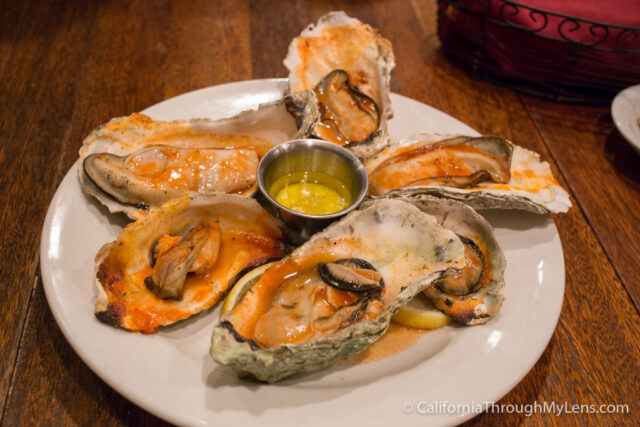 BBQ Oysters – These are the biggest oysters I have ever seen, legit two biters. They are covered in hot sauce and come with lemon and butter. If you like oysters then ordering these is a no brainer.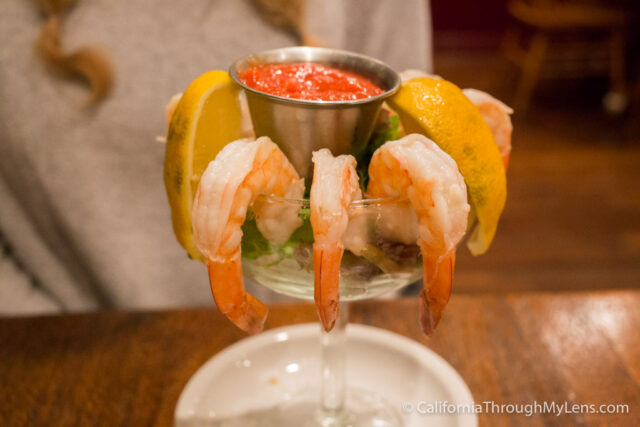 Shrimp Cocktail – It had 6 jumbo shrimp and a homemade cocktail sauce with horseradish in it. The shrimp was fresh and it is hard to beat anything with horseradish for me.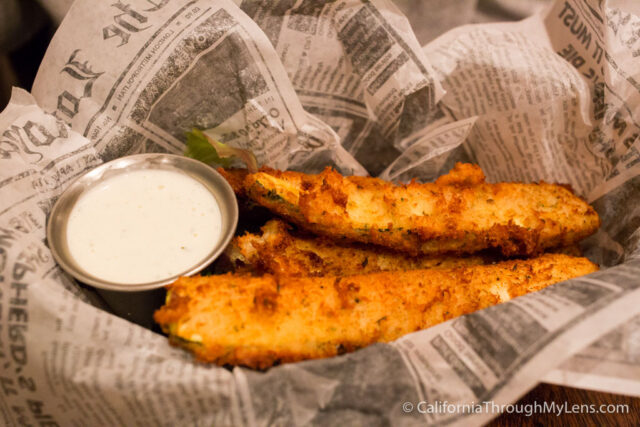 Fried Zucchini – With a home-made outer crust it actually tastes like you are eating a vegetable which is really nice, for fried food. Hands down the best-fried zucchini I've had in recent memory.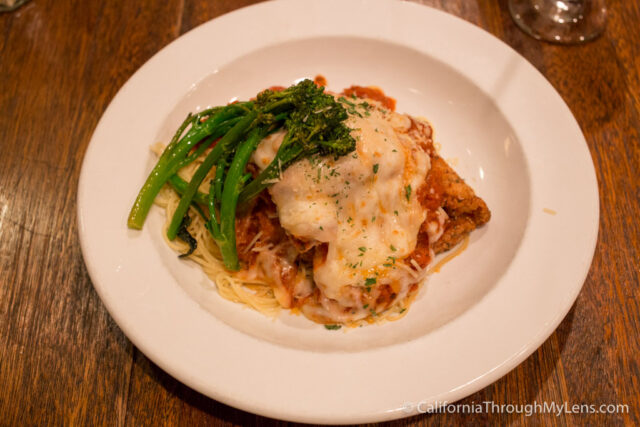 Chicken Parmesan – What's not to love about a good chicken parmesan. This one does not come beaten flat like so many others. It is a good thick piece of chicken, spiced well, and with a flavorful sauce.
Breakfast – Since I like the dinner so much I went here for breakfast as well. I just ordered the normal breakfast of sausage, hash browns, eggs, and toast but I was completely happy with my meal and would have a hard time going anywhere else in Jamestown since everything was so good.
As you can see I was a fan of my time at Jamestown Hotel. The amount of work the owner Charlie has put into the property is staggering, but it shows through. I could easily see myself staying here again, and if you are in the area consider staying here as a jumping off point to exploring Gold Country itself.