Kayking La Jolla's Sea Caves with Everyday California
Disclosure: This experience was provided free of charge; all opinions are my own.
California is full of awesome places to explore, but one of the most fun water adventures you can have in Southern California is kayaking in the La Jolla Cove. I have done this four times now, both with a group and on my own, and each time I see something new. This particular experience was with Everyday California, and it was the first time I went into the sea cave, so it has a special place in my heart. Read on for all the information.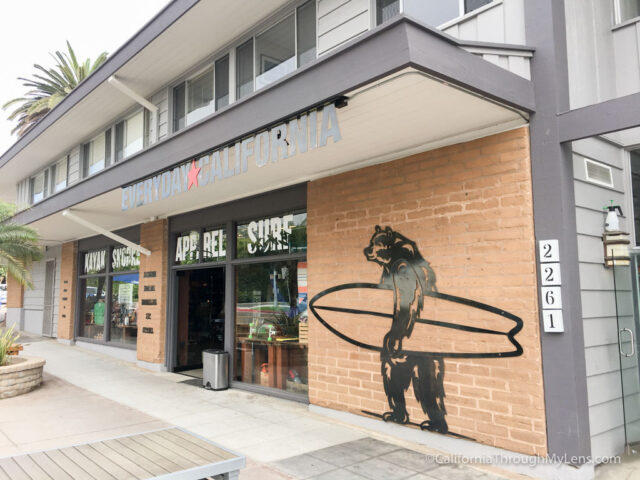 Details
Cost: Rate information here
Location: 2261 Avenida De La Playa, La Jolla, CA 92037
This information was from my visit in 2016
Getting There
Everyday California is located on the main street of La Jolla, on Avenida De La Playa. They are near the end, and you can park in the residential area that surrounds it.
Kayaking
Upon arriving at Everyday California, we got checked in for our tour and browsed the nice collection of shirts from their original clothing brand before picking up our gear for the kayaking trip. After getting fitted with wetsuits (it was overcast, so it was cold), we headed down to the water, got a kayak introduction, and set out with our group.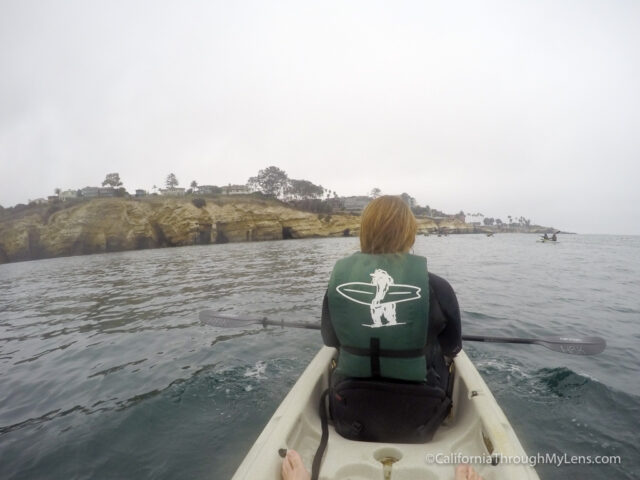 Most of the paddling is in the beginning and the end, as you make your way from the beach to the caves and back. Peter and Trevor were our guides, and they made sure everyone had a good time with lots of fun jokes and great attitudes.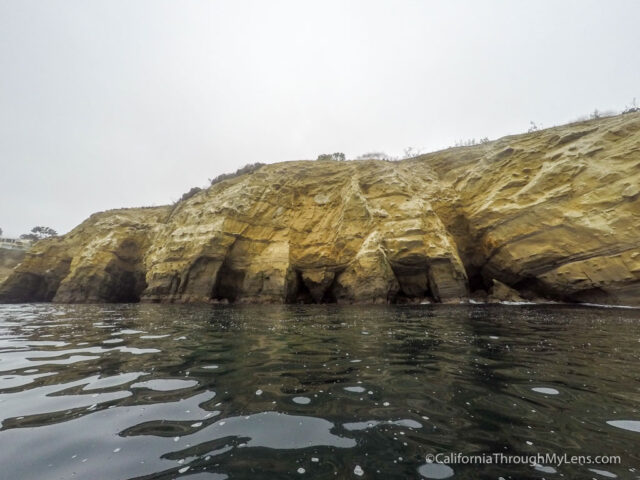 When we got to the seven caves, we sat in the water and learned the names and histories of the caverns themselves.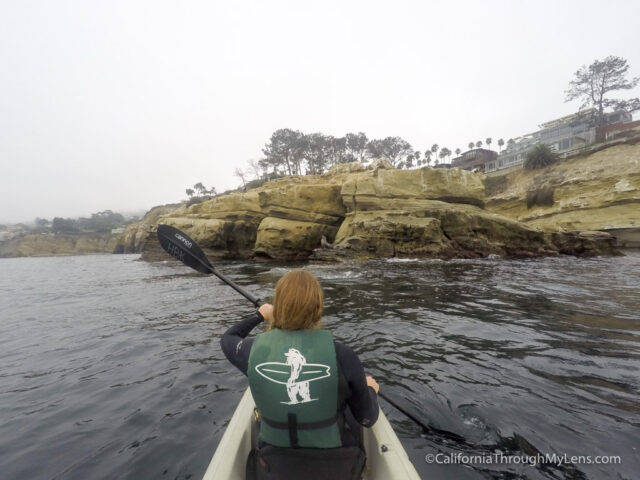 I had been on tours before, but this was the first time I heard this much information about the caves, which was great. When the groups of kayakers cleared from The Clam (the only cave you can kayak in), we headed over to give it a go.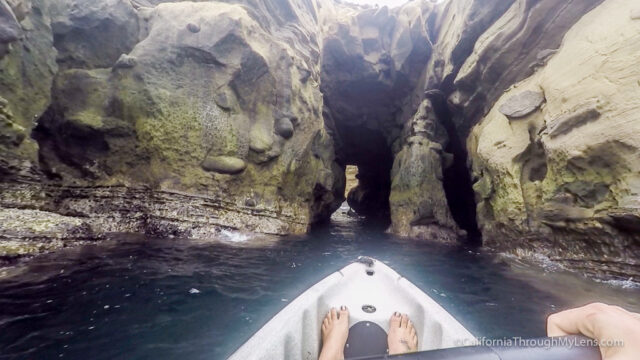 Upon making our way to The Clam, Peter checked if it was OK to go in, then we went in two at a time.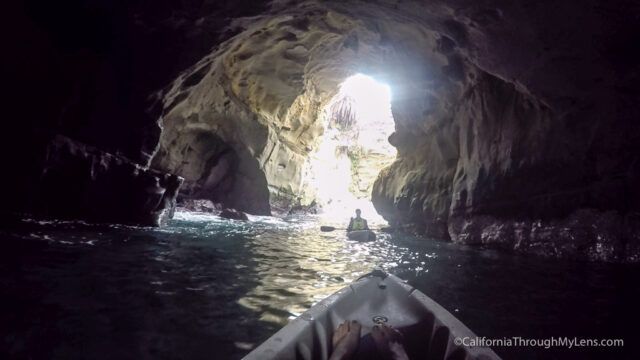 Going in the cave was one of the highlights of the trip, as the sea cave here was a lot better than I anticipated. It is a little stressful to paddle in, but after your inside, you realize it's a lot bigger than you would think.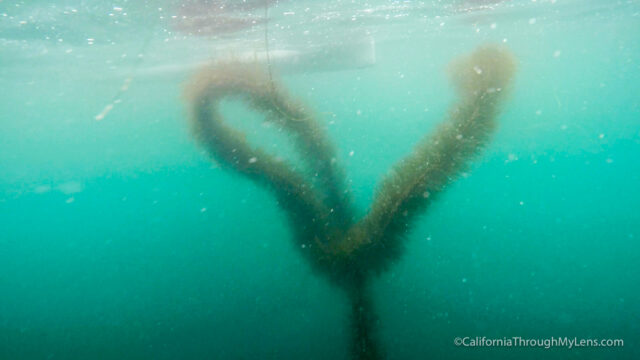 From here, our group went and saw a few seals before making our way back to the shore. On the way back, they teach you how to use your kayak to surf the wave in, and it was a lot of fun as we went over a leopard shark as we headed in.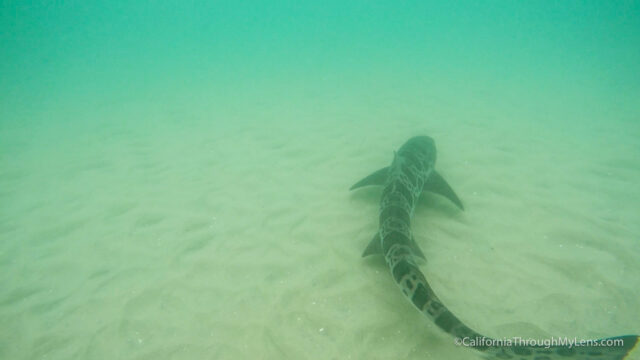 After dropping off the kayak, I headed back out to snorkel and saw at least four more sharks, some as big as 4 feet. It was crazy to see them up close like this, but they were much more afraid of you, then you are of them, so when you see them, they swim away. You can read more about snorkeling with the sharks here.
Kayaking with Everyday California was an enjoyable experience (view photos on their Instagram here), and it was great to have it packaged with my hotel stay in downtown San Diego at the Palomar, read about the hotel here. Let me know what you think in the comments.