If you are looking for the traditional photo you have seen hundreds of times, with the Golden Gate Bridge in the foreground and San Francisco in the background, then look no further then the Battery Spencer overlook on the North side of the bridge. This viewpoint provides a jaw dropping vista of the famous bridge, as well as a lot of military history from the area. Read on for all the information.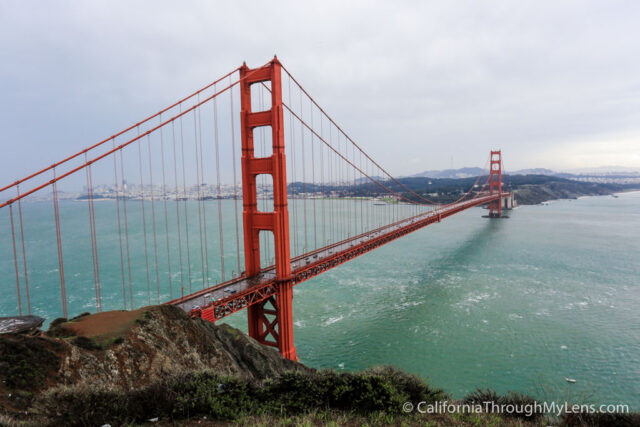 Details
Parking can be limited

Always open

Free to enter
History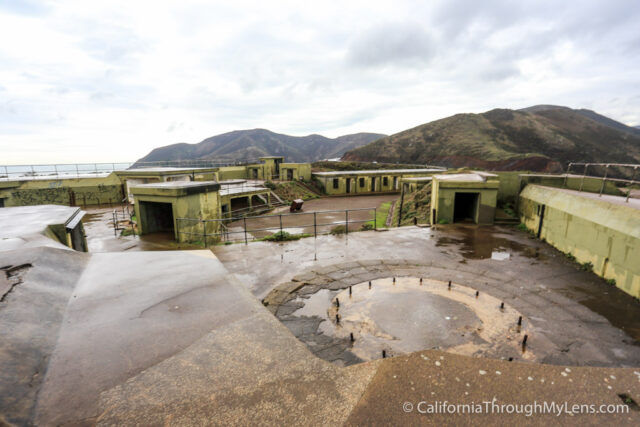 Back during the early 1900's, Battery Spencer was one of the main protection points for the San Francisco harbor. It featured multiple 12" guns that were manned by the military and a few buildings for housing the generators and shells. It was operated on and off until World War II when a lot of it was scrapped for war efforts. Today it is just a piece of history that you can walk around and enjoy.
Viewing the Golden Gate Bridge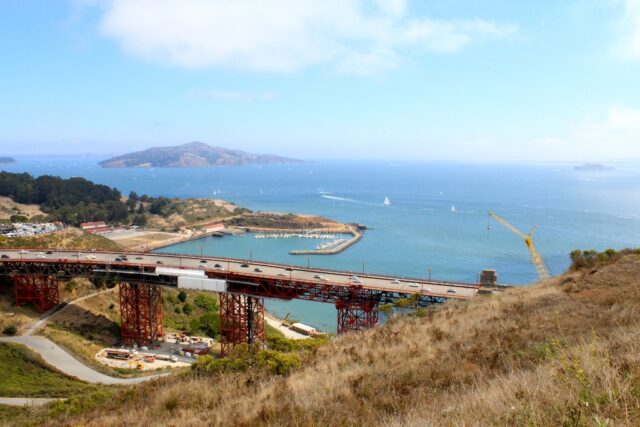 After driving up the short and steep Conzelman Rd you will reach the parking area for Battery Spencer. As I said above there are only a dozen or so spots here, so depending on when you go it can be really busy. After grabbing a parking spot you will start the less then a quarter-mile walk up to the viewpoint.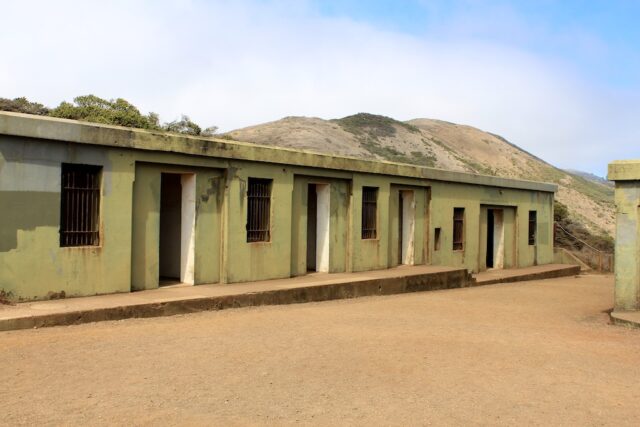 Along the way you will see all of the old abandoned military buildings, some in better shape than others. A few of the buildings can be entered but most are completely locked up.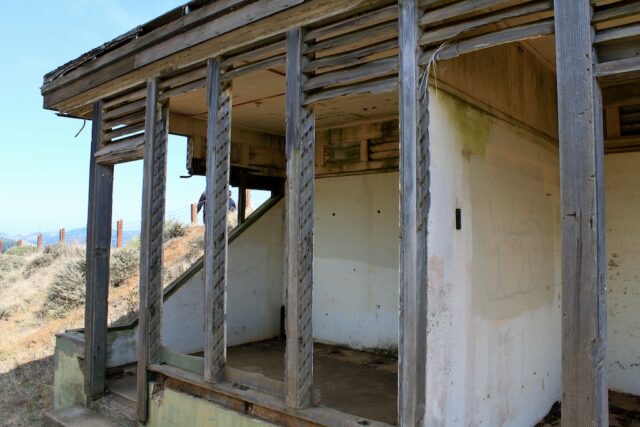 I would just recommend walking around and checking them all out based on how much you care about the area's history.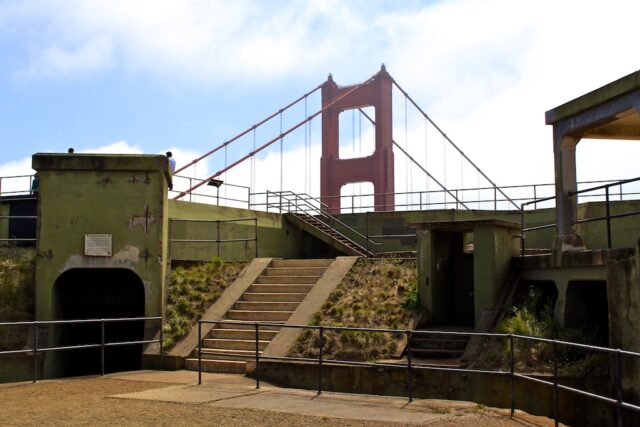 The main draw for this area is of course the viewpoint at the top of the hill.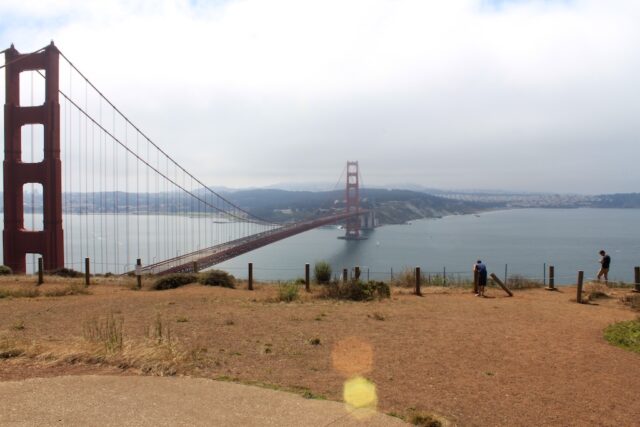 When you reach the top of the hill you will see the massive area that has become one of the main bridge viewpoints. This large dirt area has a lot of room for the almost constant flow of tourists that come through the spot and really is worth the crowd to spend some time marveling at the bridge from this angle.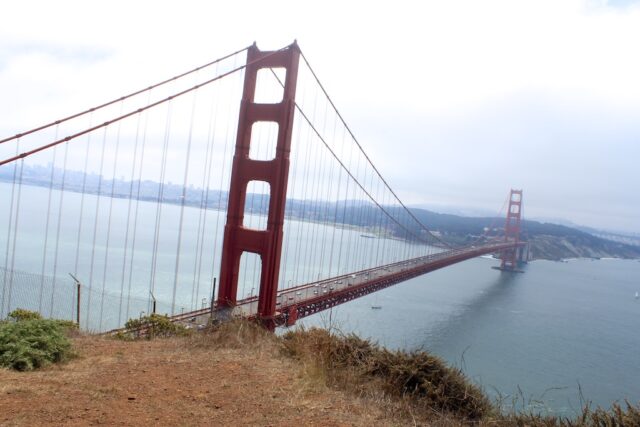 I have been half a dozen times and each time it is still as amazing as the first. You never know whether the city will be clear over covered in the famous fog.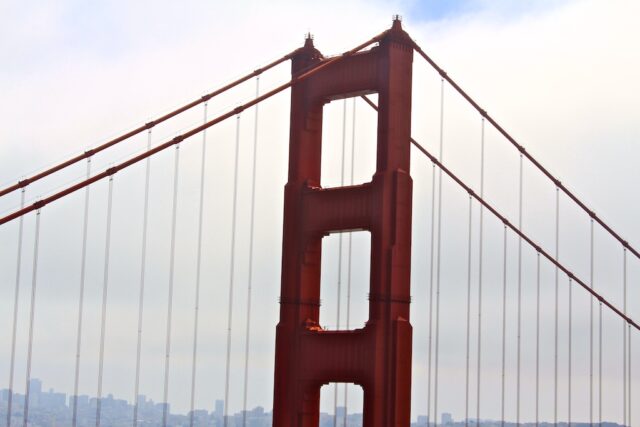 After exploring for a while you can head back down the hill and give up your very coveted parking spot.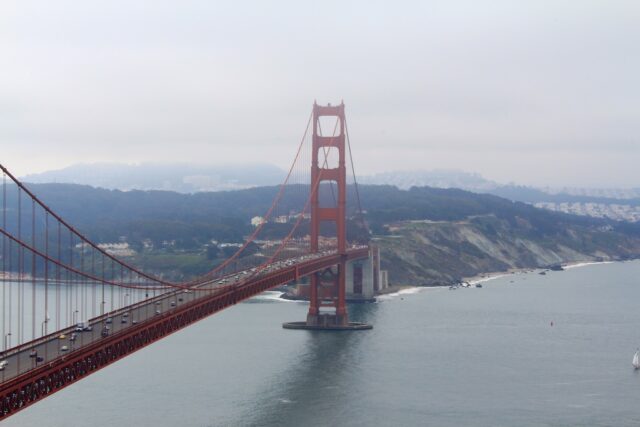 Be sure to drive across the bridge after as well since there are awesome views to be had while you cross. You can find a lot of other places to explore in San Francisco in my guide here.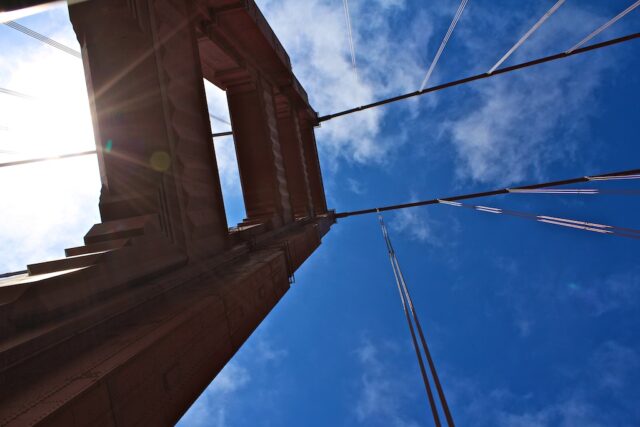 Hopefully you enjoy this viewpoint as much as I do, if you are looking for more spots to photograph / see the bridge from, then make sure to check out this post as well. Let me know what your favorite spot is below.