As a photographer there are a few things that I just love photographing, such as trains and waterfalls, but the main one for me is bridges. If you ask my wife she will tell you that I nerd out anytime I get to marvel at an amazing bridge like Bixby Creek or the Sundail Bridge in Redding. There is just something about these modern marvels of human ingenuity that I love taking in. So when I literally stumbled on the Pudding Creek Trestle by seeing a photograph of it while eating breakfast in Fort Bragg I knew I had to find it. Luckily for me it is basically in the same parking area as glass beach, the other main attraction in Fort Bragg so it was easy to find.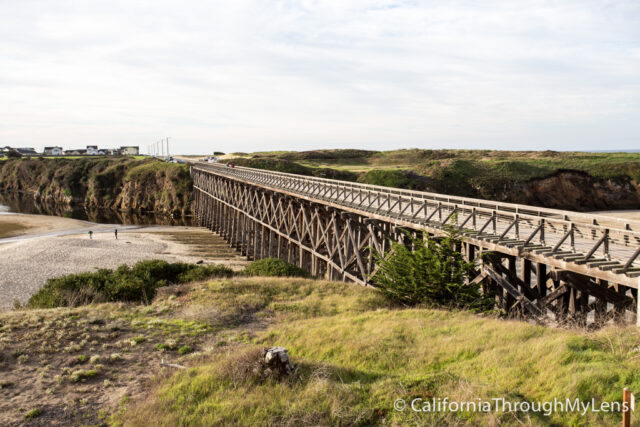 Details
Small parking lot near the bridge
You can walk across it
Free
History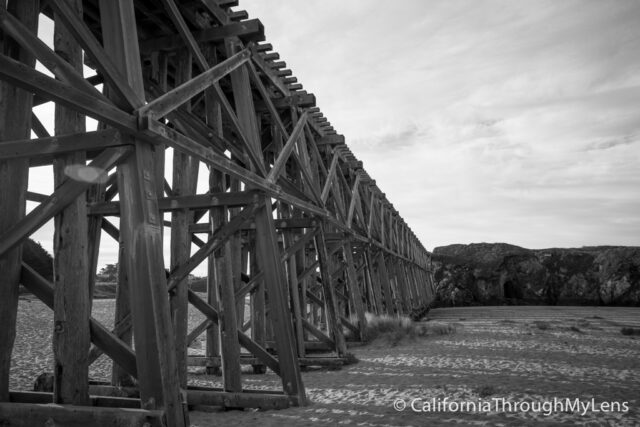 The Pudding Creek Trestle was made during construction of the Ten Mile Railroad in 1915 which brought wood from a logging area 10 miles North down into the town proper. In order to cross Pudding Creek the Trestle was built and it was used until 1949. The bridge itself is 527 feet long and 44 feet high with 34 uprights in it.
Visiting the Trestle
The trestle is easily accessible from the Southern side of the bridge, on Mackerricher Road, which has a small parking lot that can hold about 20 cars. It is a popular place but there was still spots when I got there midday on a weekend.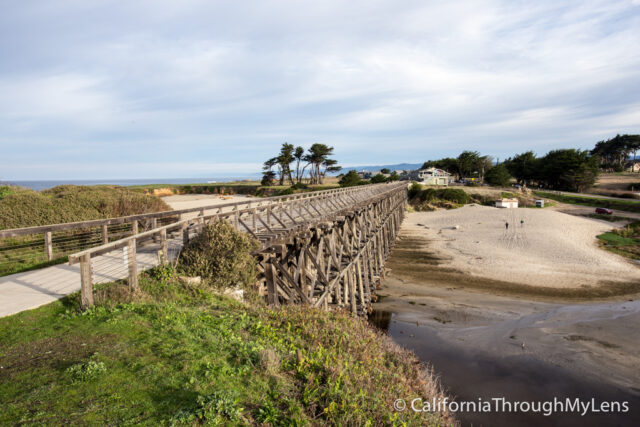 After parking you can make your way right onto the trestle and walk across to the beach on the other side. I was amazed by how sturdy it was when you were walking on it. It has been reenforced since when it was a train bridge but it is still amazing.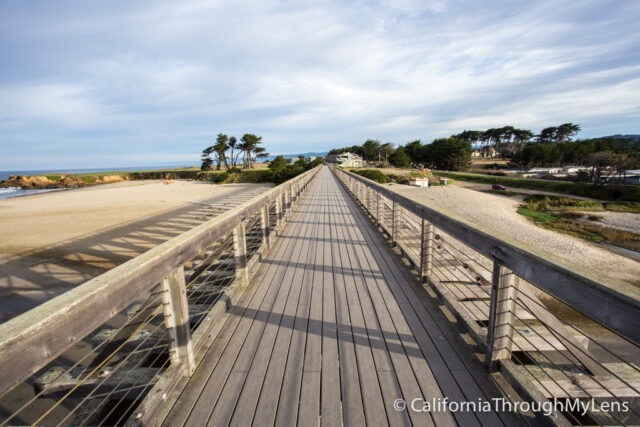 After walking across you can proceed to the right for a shot of the entire trestle. This area is mostly roped off though so there is not much choice in the angles.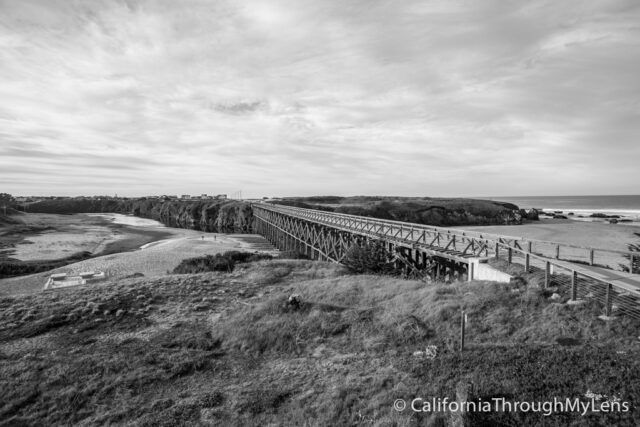 On the left side of the bridge you can proceed down the short steep path to the beach below.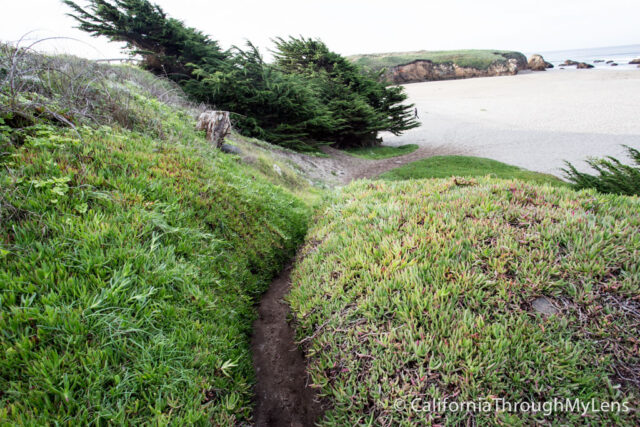 From here there are a ton of great views to be had as you can get up close and personal with the bridge. Obviously, this might be an overload for you as you may not care about bridges as much as I do, but I saw it from every angle that I could.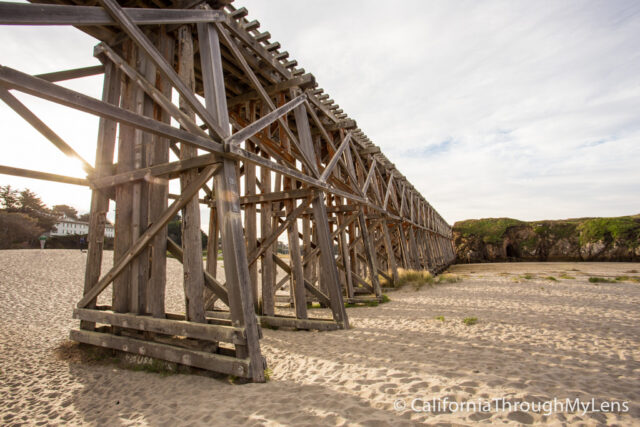 It is amazing to see how well some of these boards have held up over the years. This bridge was essentially built in the sand right near the beach, so I would have anticipated the ocean breeze to take its toll on a structure like this.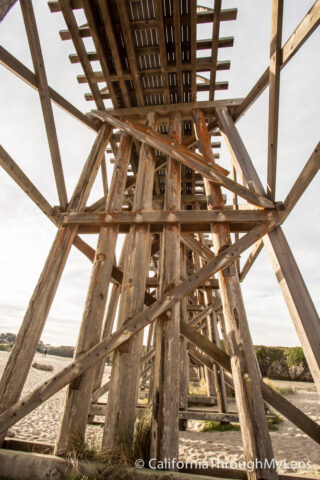 On the other side of the bridge there is a large sand hill that the wind is given credit for creating and the aforementioned creek, which was just a trickle when we were there.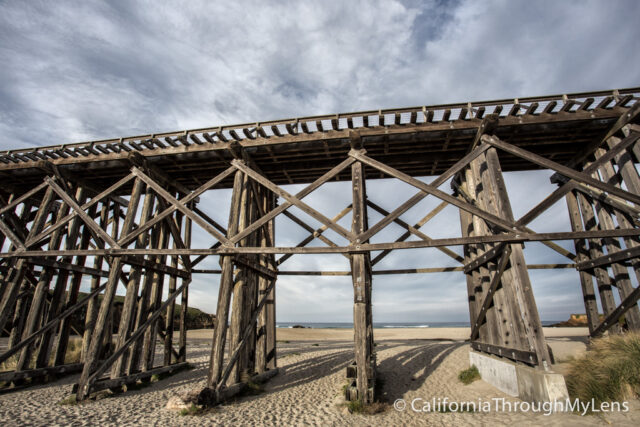 I spent a good 20 minutes here just walking around and taking it all in before heading back to my car. It is an amazing example of an old wooden trestle and one that I highly recommend visiting during any trip to Fort Bragg. Make sure to leave a comment if you have been.