Bar none, one of my top three places in the whole of California is Yosemite. If you are been their you no doubt have the memories as I do of the first time you drive through that tunnel and see Yosemite Valley. It will be forever imprinted on my mind as over the years I have had the opportunity to visit many times. The beauty is awe inspiring as everywhere look there is something new to take in. Whether its the summer or the winter, and whether you are camping or staying at the Ahwahnee there is no bad way to experience Yosemite. I could write hundreds of posts on Yosemite, but this post is on the view you can get from Glacier Point.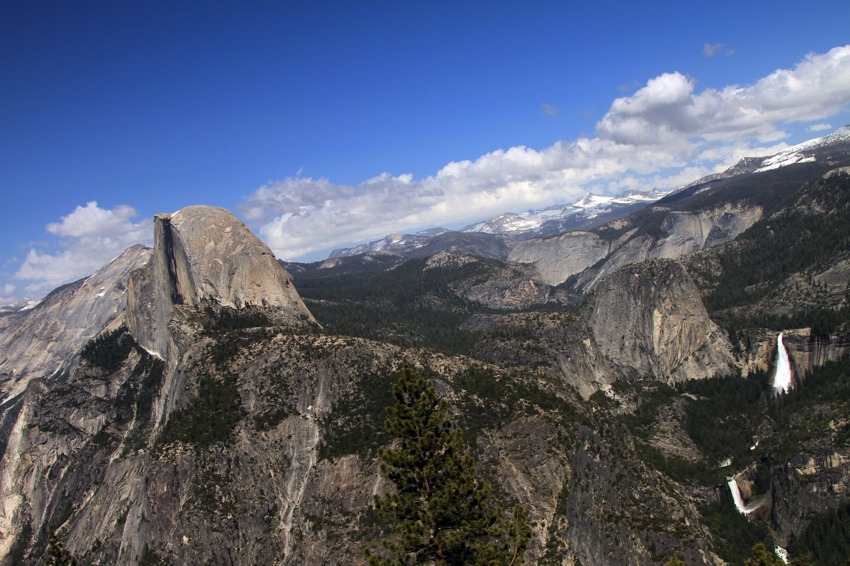 What makes Glacier Point stand out from other parts of Yosemite is that is extremely simple to drive your car to this area and get out and take in the views. So unlike many of the other aspects of Yosemite you merely have to drive there and point your camera at the beauty. This means that your images are not completely original, and you often have to fight a lot of crowds, but it is ultimately worth it as the view is a direct one of half dome and at least three different waterfalls.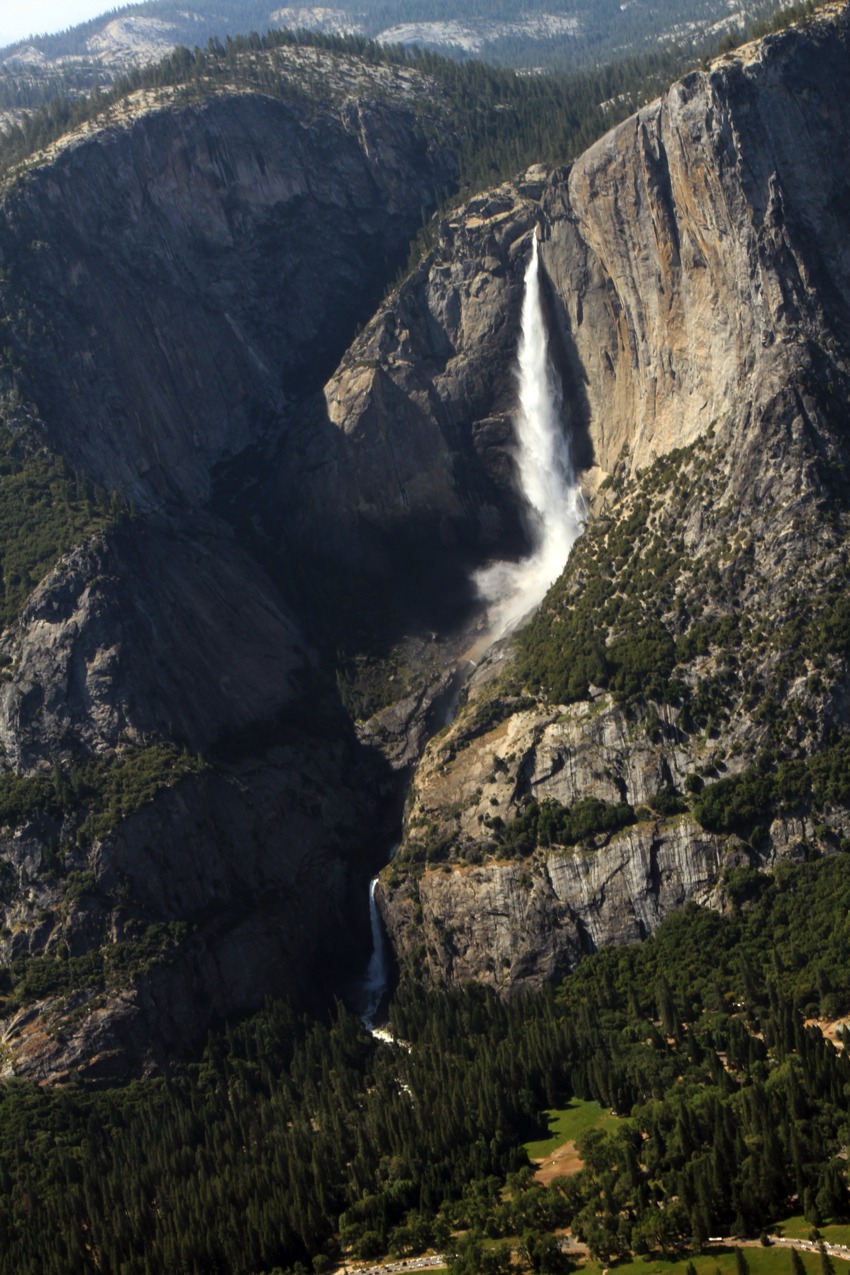 You can spend hours here taking in the sites and seeing the ways that different times of day effect the way the landscape looks. It truly is a beautiful experience. As stated on their website this point offers you views of "Yosemite National Park's Yosemite Valley, including Yosemite Falls, Half Dome, Vernal Fall, Nevada Fall, and Clouds Rest." You can see clouds rest in the picture below it is directly behind Half Dome.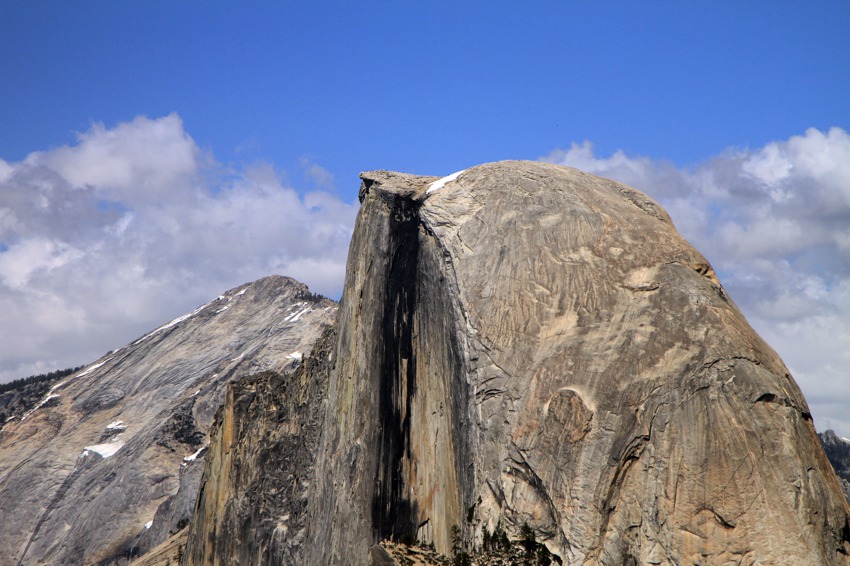 The best time to visit the point is during the morning or evening, or at least when the sun is starting its decent from the sky. This will give you the best lighting for photos and seeing a sunset or sunrise while here is a huge added plus. I would tend to avoid it in the summer time as there are often entire busses of people being dropped off at this point, but if you are going to Yosemite in the summer then you know how busy it is to go anywhere in the park.
When photographing a place like Glacier Point you can bring whatever you would like. I shot these pictures on a 7d with a 28 to 135 lens I beleive but since no hiking is required you can bring as many or as little amount of lenses as you would like.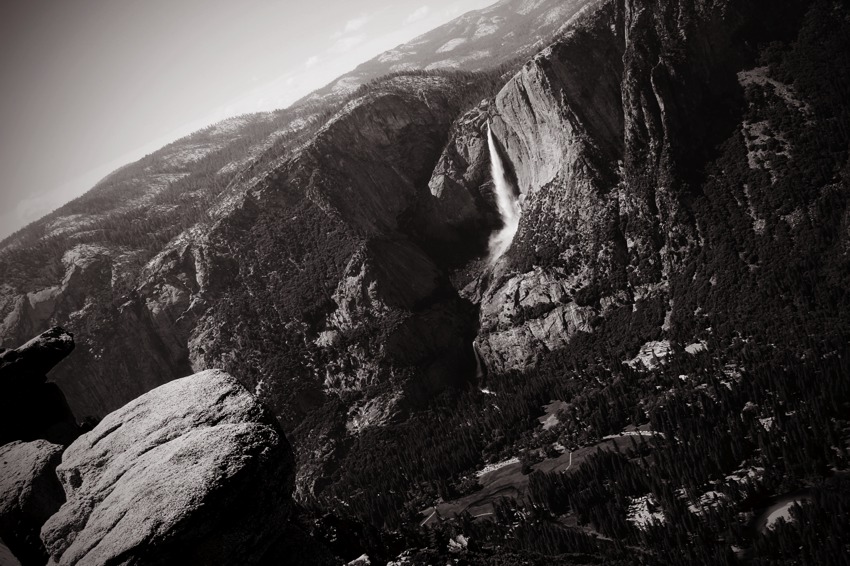 All in all this is a beautiful place in a even more beautiful National Park. If you have never been to Yosemite get it on your bucket list, you wont regret it.
Check out the rest of the photos below and leave me a comment.
Get Directions