McWay Falls in Julia Pfeiffer Burns State Park is one of the most beautiful waterfalls I have ever seen and one of the best in California. The water cascades down the face of the cliff and lands right on the sand, feeding the ocean itself. The waterfall is located about 40 miles south of Carmel in a state park that sneaks up on you amid the Highway 1 curves. If you miss this gem, you really should turn around and find it; you will know you are there when you see the cars lining both sides of the road. The trail is a mere quarter of a mile and features views of the waterfall the entire time. Here is all the information.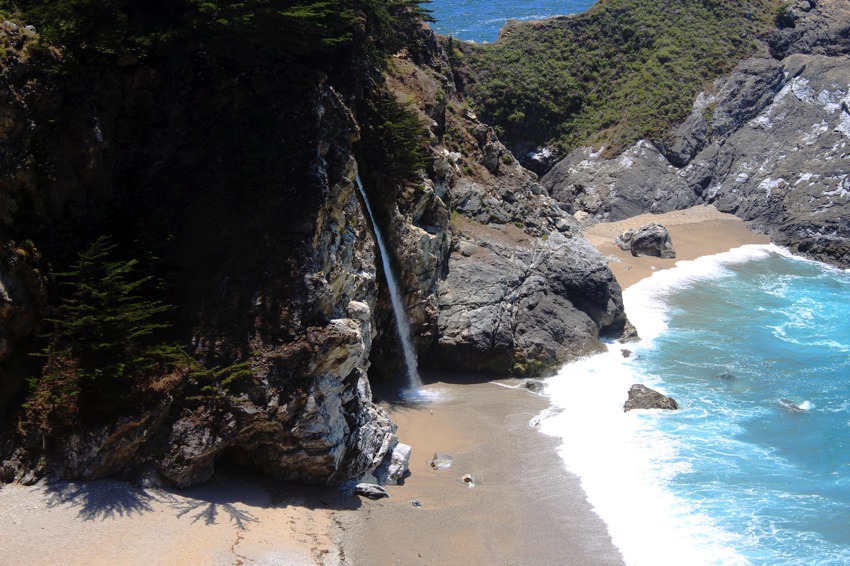 Details
Cost: Free
.25 mile hike
Flat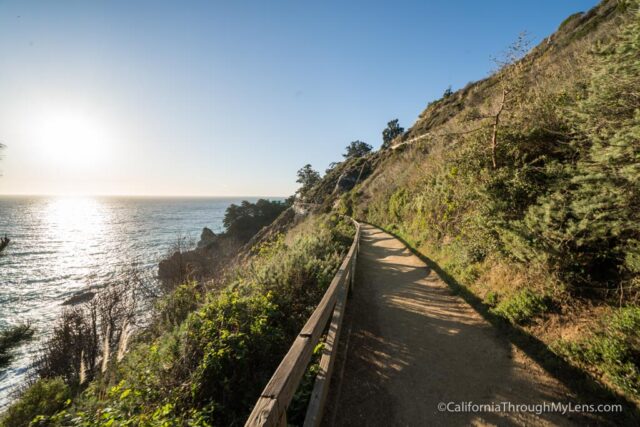 Unfortunately, you can't walk all the way down to the falls. It is entirely closed off and would actually be a pretty technical climb to get there. Keeping it closed adds to the beauty, in my opinion, as it detracts from people going down and messing it up. Also, it provides an excellent vista for photos without anyone getting in the picture.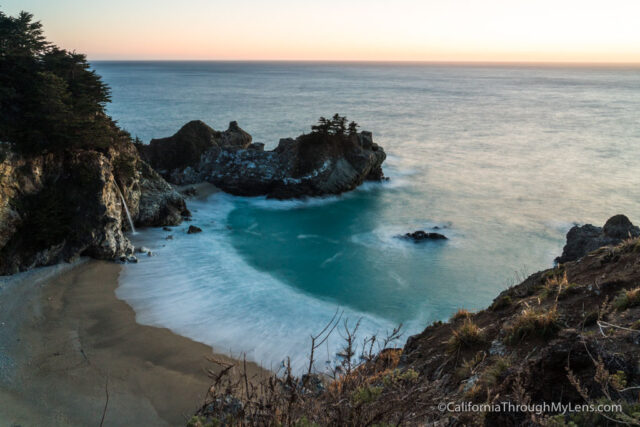 When we were there, they were bringing someone up who had made their way down and had gotten themselves a ticket. I don't know how much it was for, but I don't recommend you find out.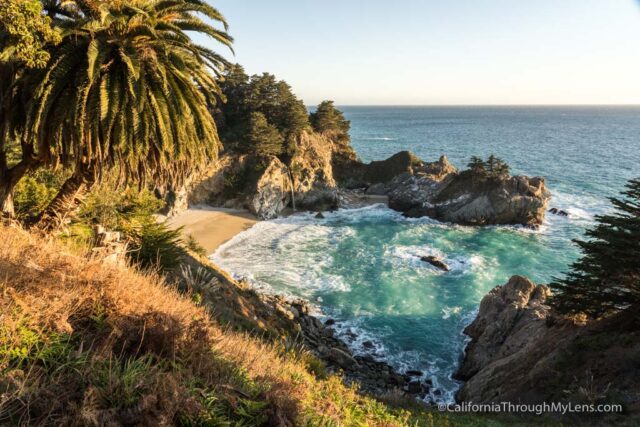 Not sure if this is still ok in 2018 as this piece of information was from 2011. The forest ranger that was working there told me that you could put your kayak in about two miles north and kayak down into the cove without getting a ticket; however, he said it is a problematic cove to get out of if you are not a good kayaker. It seems like it would be a pretty fantastic trip to kayak in and stand under the falls, though, if you have your own gear. Let me know if you do this is as I would love to know how it goes. Other people have said this is not true, but that is what the ranger told me, so do it at your own risk.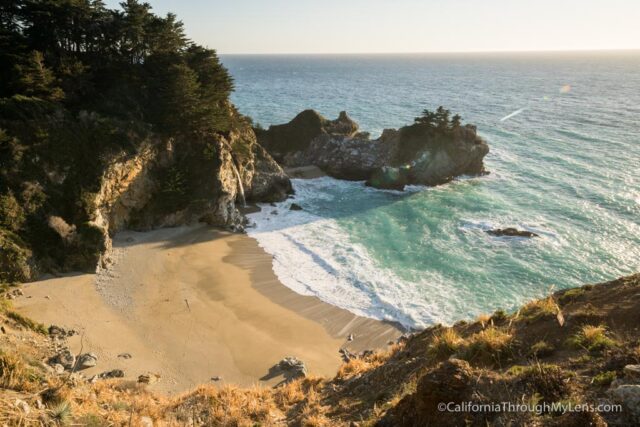 If you continue along the path, you are also greeted with a great view of the Big Sur coastline at the end. It is indeed a perfect piece of creation, and I would love to spend more time traveling up and down it.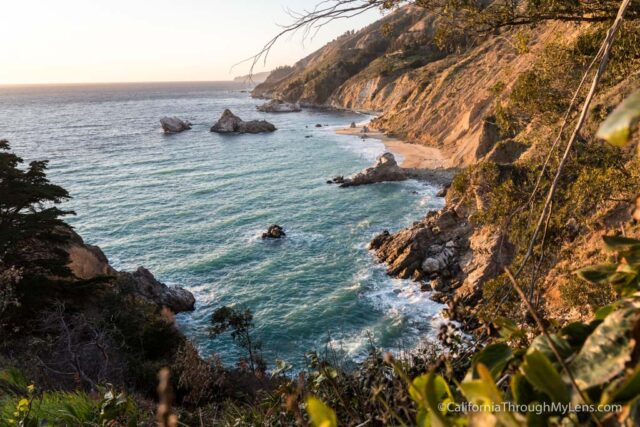 I took about 100 pictures of the falls. Every time I turned a corner I saw another view that I thought might be better than the last. It is easy to point your camera in any direction and get a great picture. If you stop at this park, you should also take the Ewoldsen Trail hike as well (currently closed in 2018) as it is right across the street, but that is for another blog post.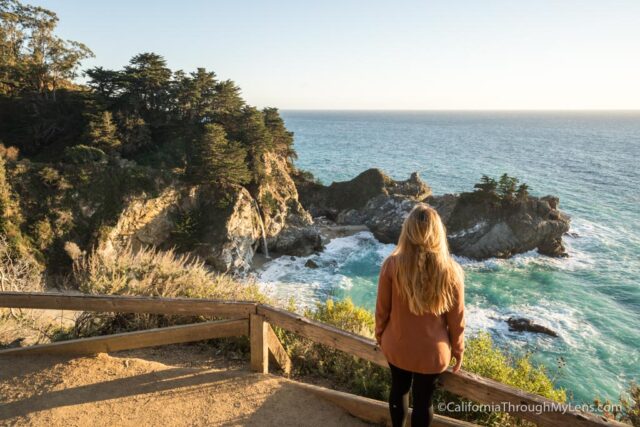 Also, this is a great spot for sunset if you can stay till then.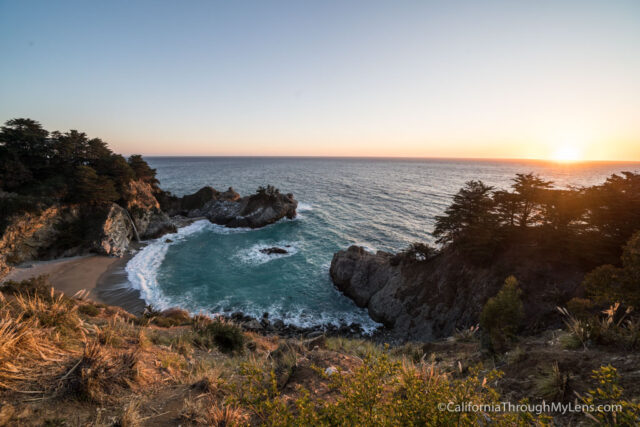 Leave a comment if you have been to the falls and loved it as much as I did. You can browse more Big Sur spots here.