29 Palms Inn: Stay on a Desert Oasis Near Joshua Tree
Disclosure: This room was provided free of charge; all opinions are my own.
If you are looking for a fun and eclectic place to stay near Joshua Tree National Park, then look no further than 29 Palms Inn. This hotel is a series of small houses spread out on a property that circles an actual palm tree oasis. It is truly unique, and I had a great time eating and staying on the property. Read on for all the information.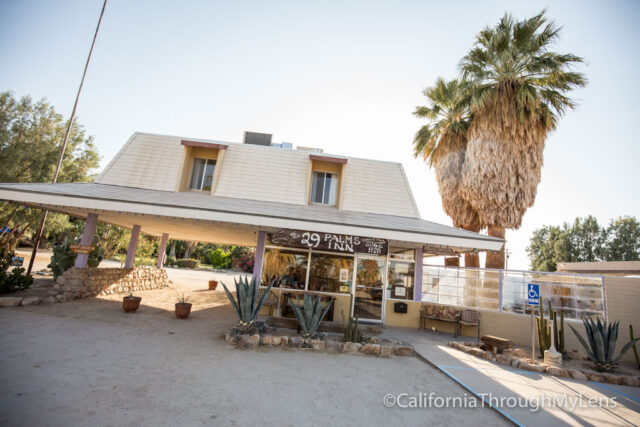 Details
Location: 73950 Inn Ave, Twentynine Palms, CA 92277
This information is from my visit in 2016
Getting There
29 Palms Inn is located right off Highway 62 on National Park Drive. The rooms of the hotel are on a maintained dirt road, and you can park near your individual room.
The Inn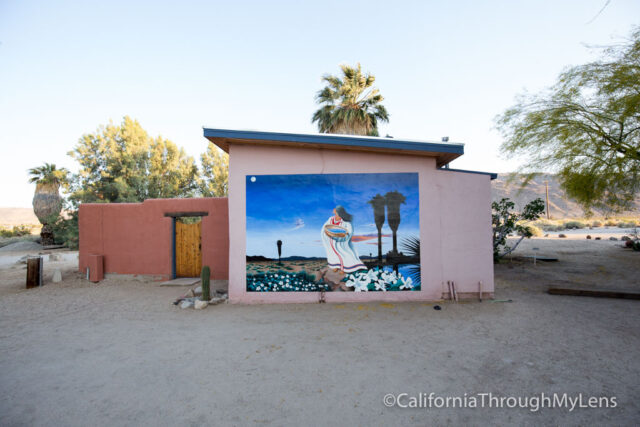 After pulling into the property that houses the 29 Palms Inn, you will feel as if you have been transported away to a magical spot that only you know about in the desert.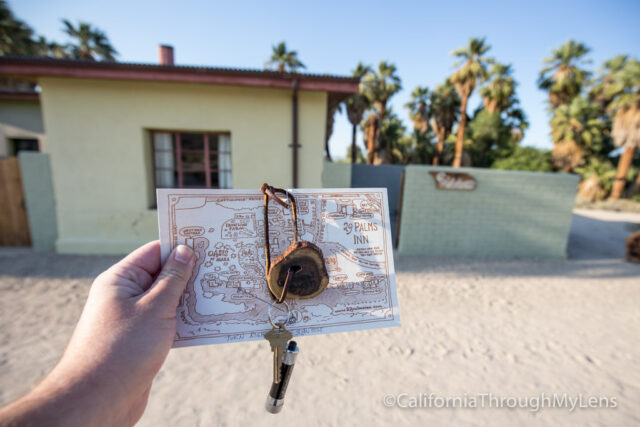 The woman who checked me in was more than happy to explain the property layout, get my keys, and provide a map that led me to my room. Yes, I said map as all the rooms are spread out, and you need a map to find them. Each room features a spot to park your car on the dirt path that winds through the property.
The Rooms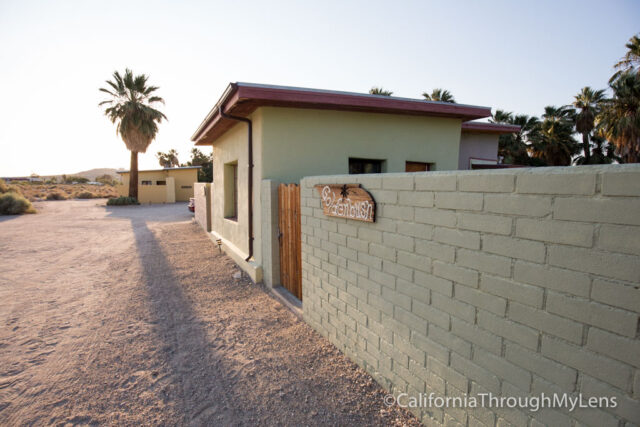 The room I had was called "Golden Bush," and it was a relatively standard hotel room with a large sleeping area, small TV, and a fireplace.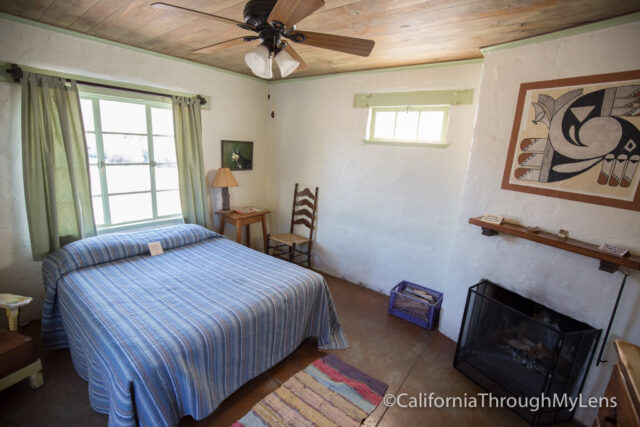 There was also a closet and an ancient bathroom where the sink came up to about my knees. This added to the fun charm of the eclectic place though.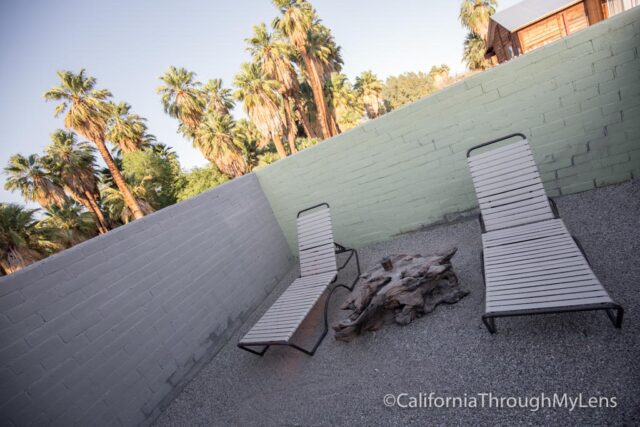 The room had a small patio complete with two lounge chairs to hang out on.
The Property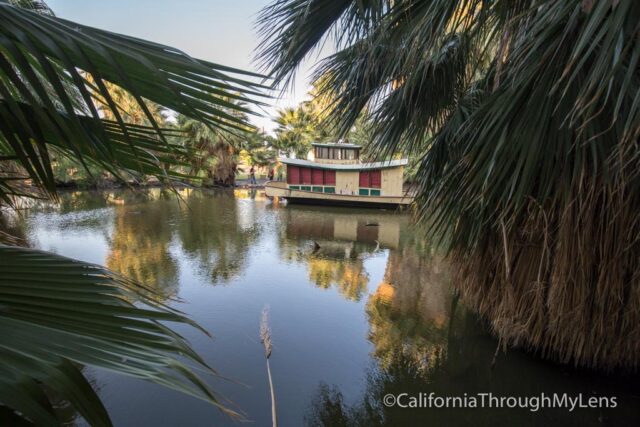 After dropping off my stuff, I set out to explore the property, which is the main reason you stay here.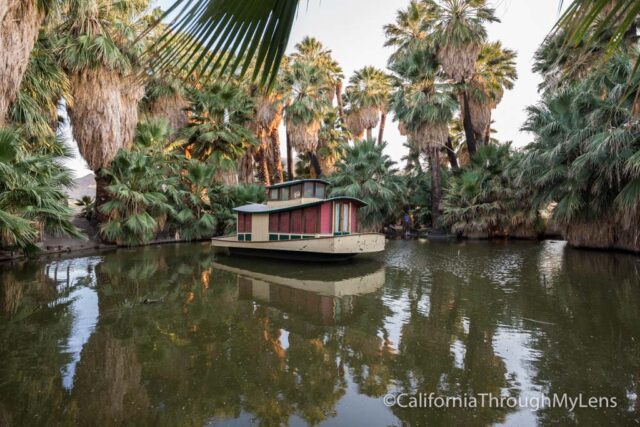 The oasis itself is stunning as it is surrounded by palm trees and features peaceful serenity in the middle of the dessert. There are turtles in the water and birds in the trees. I took a lot of pictures as it was incredibly beautiful, especially with the old boat that used to be a room for the owner's children, in the middle of the water.
Pro tip: There is a room called "Old Frame" that overlooks the oasis, and that is a fantastic spot to stay at on the property.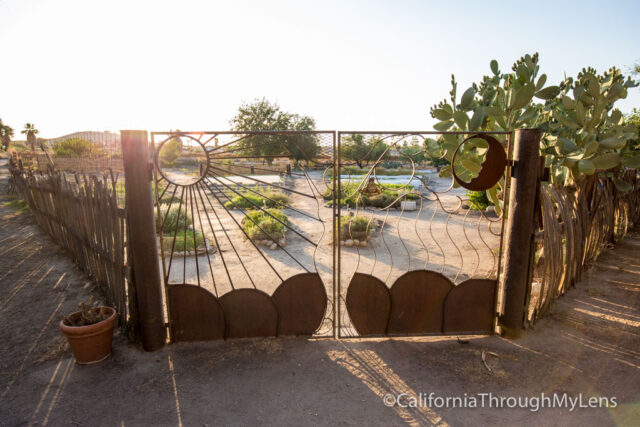 They also have a full garden here where they grow vegetables and herbs that they use at the restaurant.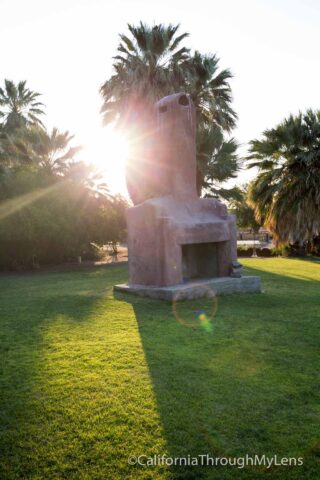 Next to the oasis is an old fireplace that sits out on the grass, and that is beautiful to photograph at sunset.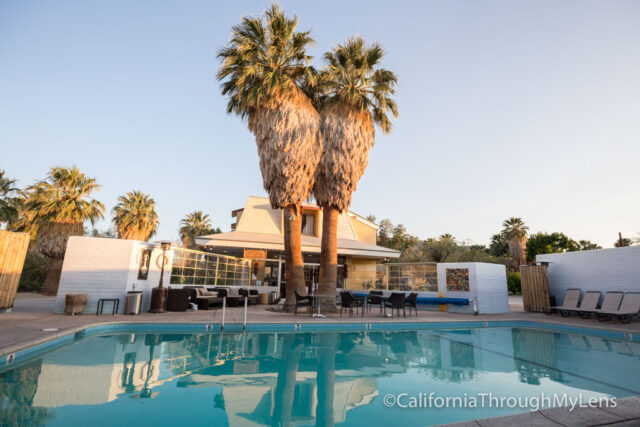 Also of note is the "Irene's Adobe" room, which is actually a full house. The room has a full kitchen, living room, dining room, and bunk bed area. Outside there even is a courtyard that could hold a small wedding, it is so big. This is a great spot to stay if you have a group of people that you are staying with as it is big and provides lots of places to sleep.
The Food
The hotel also features a pool and a full-service restaurant, which I ate at for dinner and breakfast.
Dinner
Here is what I got for dinner.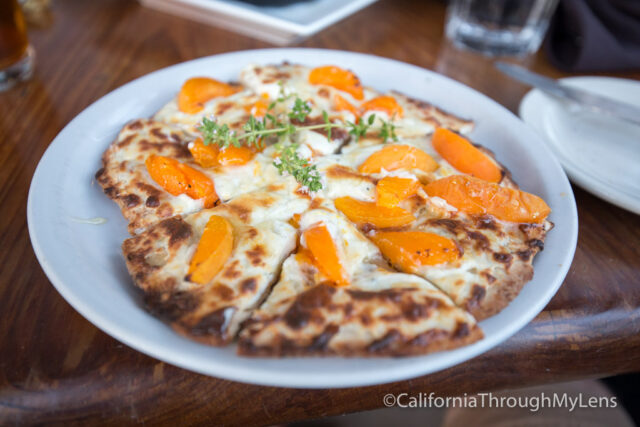 Artisan pizza – The toppings for the pizza change daily, but mine had Gorgonzola and apricots, and it was fantastic.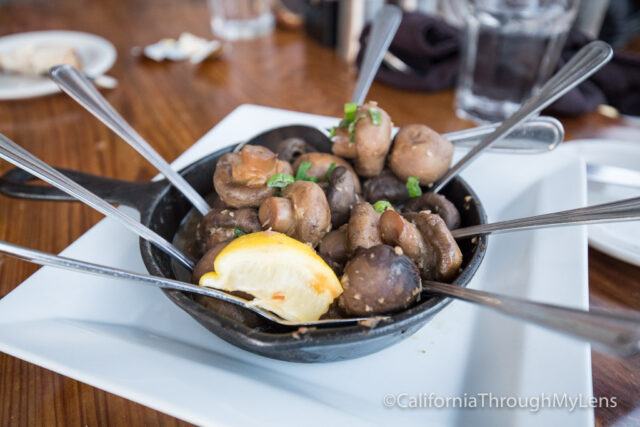 Mushrooms – They call these their famous mushrooms, and it is easy to see why. The mushrooms are melt in your mouth flavorful, with garlic and olive oil.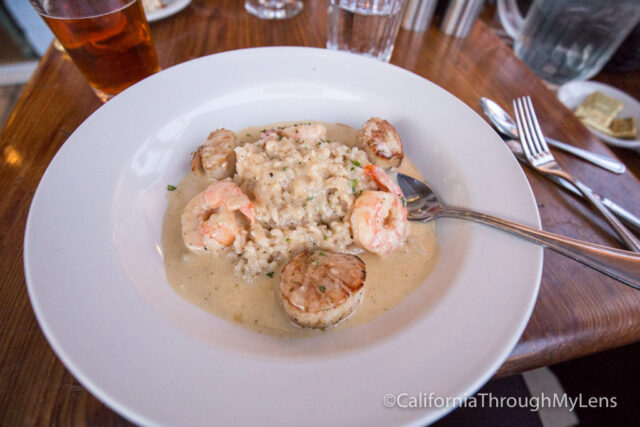 Scallops and shrimp over risotto – This is the dish I got for dinner, and I was really impressed. For a desert location like this, it was fantastic. The plate had a great creamy garlic sauce with seared scallops and a fresh jumbo shrimp.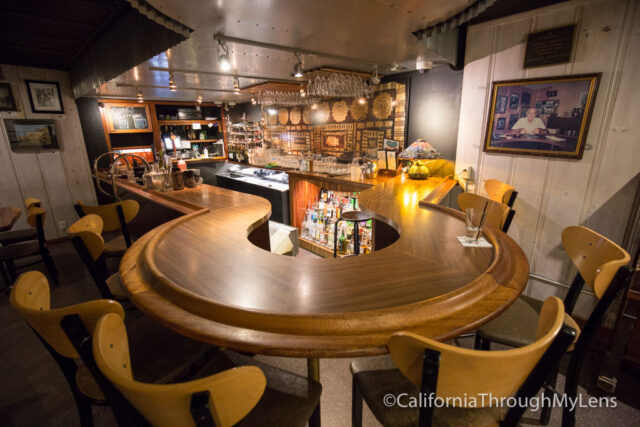 Breakfast
The continental breakfast was a great addition in the morning. It had coffee, oatmeal, juice, and a homemade plum apricot tart. It was nice to have a relaxed meal here while overlooking the pool and palm trees.
I enjoyed this hotel; it was eclectic, fun, and comfortable. I would not hesitate to stay here next time I visited Joshua Tree as well. Let me know if you have been in the comments and what you thought.