Partington Cove is just another unmarked turn off on the beautiful Big Sur coastline. There is a gate and a small dirt turn out but if you didn't know what you were looking for you would easily pass right by it. Doing that would be a mistake though as this short steep hike is one of my favorites as it takes you through a 60 foot tunnel to a immaculate cove with a single bench you can sit on at the end.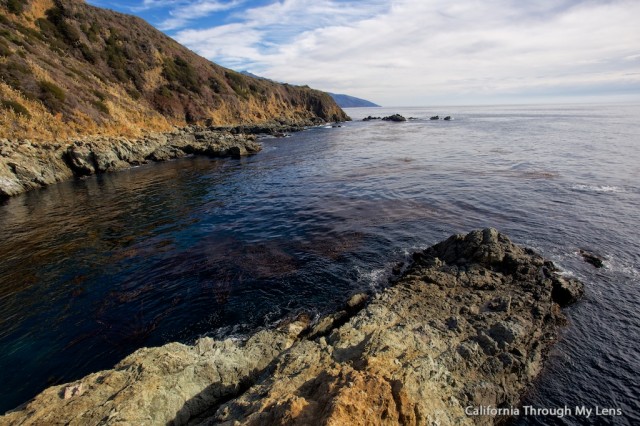 Details
1 mile round trip
300 feet of elevation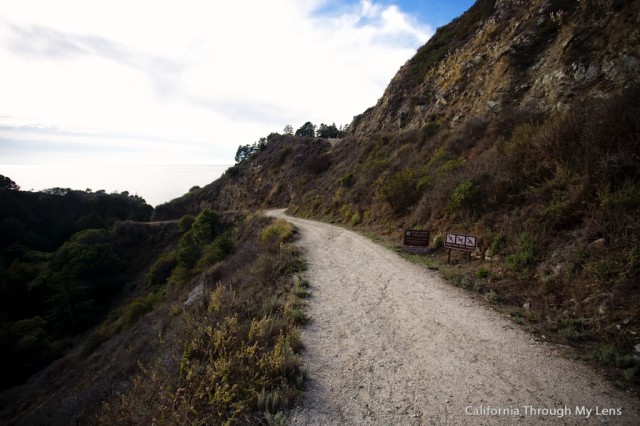 This trail starts on a small turn out about 20 miles South of the Big Sur Cafe, for directions to near the location check out the map at the end of the post. When you reach the turn out you will see a closed gate and a steep dirt road down to the water and forrest below. This is the path you will take.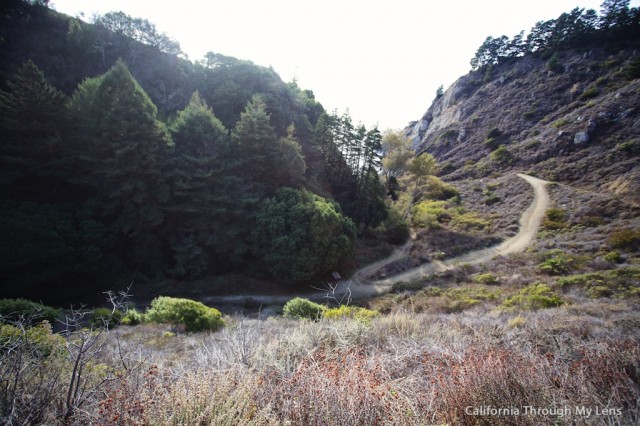 From here you just continue down until you can start to see the water. From this vista you will see the junction below you of which you will take the middle path in the below picture.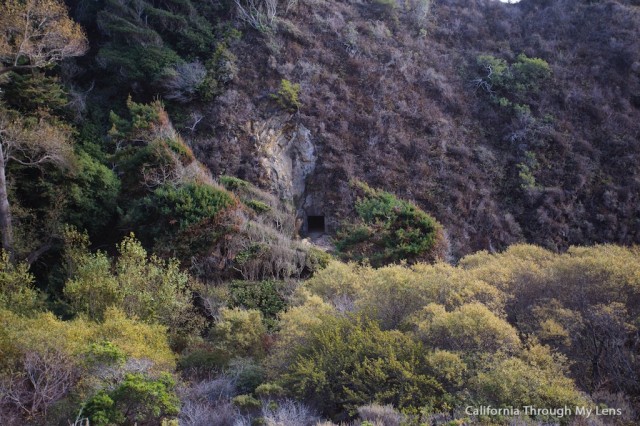 From here you can also see the tunnel cut out of the side of the hill that you will help you with your barrings.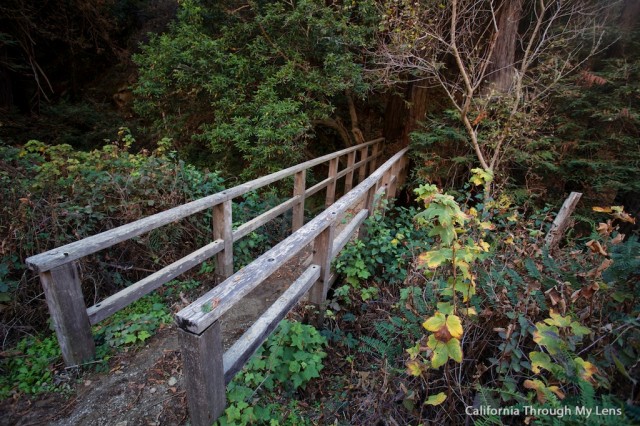 When you reach the junction the middle path crosses over a bridge and that is the one you will take.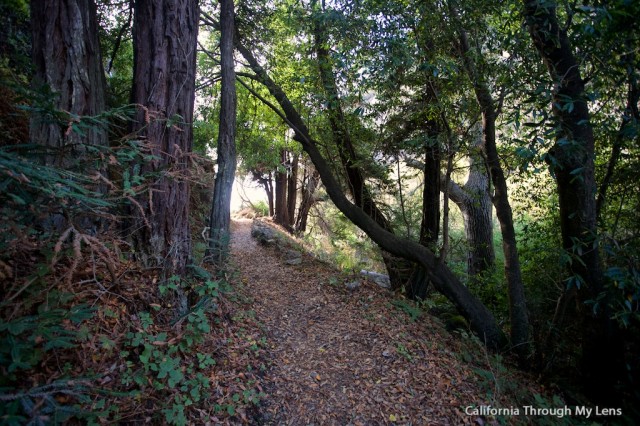 This trail bends around until you see the 60 foot tunnel ahead of you.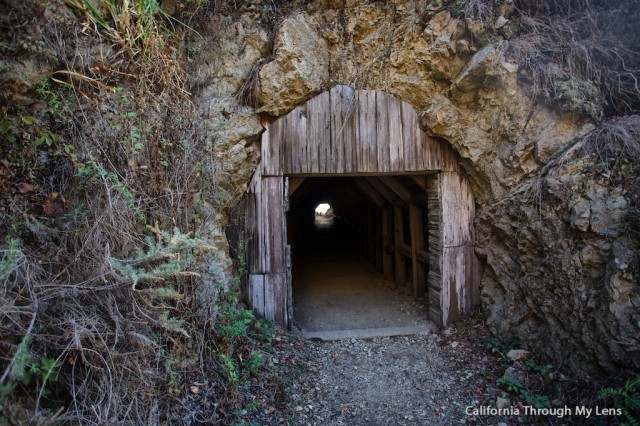 This tunnel is about 6.5 feet tall and 7 feet wide as you can see by the below picture of me in it.
As you make your way through the tunnel you will start to see the beginning of one of the most beautiful coves you will ever see.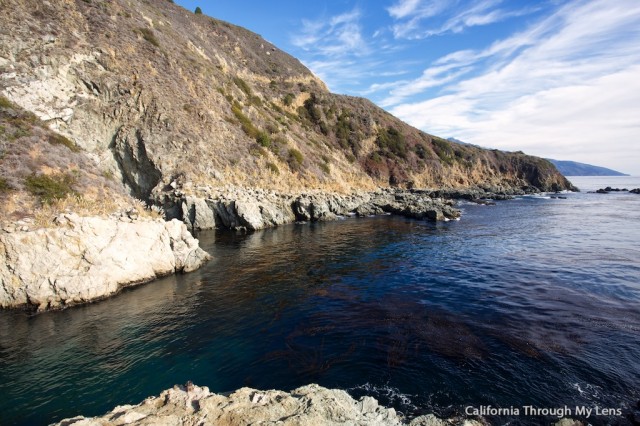 This cove reminded me of something that you would run into on Hawaii as the water is so clear you can see the kelp and what seems to be the ocean floor below.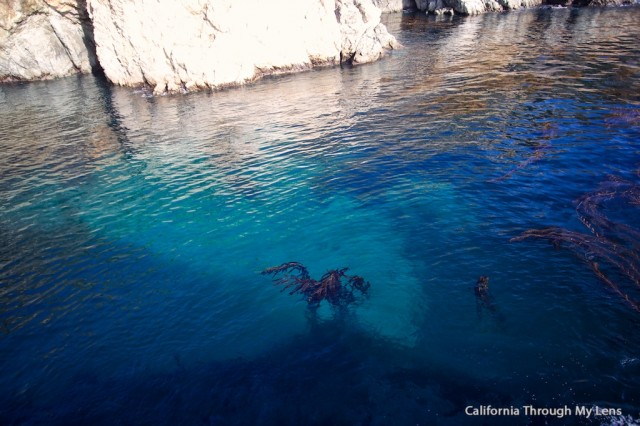 The path continues for about 100 feet until it ends at a small bench that may be one of the best bench views I have ever seen.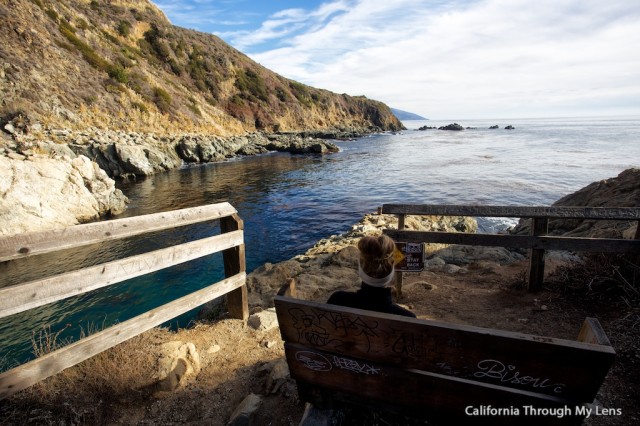 If you are feeling adventurous you can climb out on the rocks and look at the remains of what used to be a loading area for the tanbark that they would ship out of the area.
I always find this type of urban / nature mixture very interesting to photograph as it tells the history of human and nature interaction and often leaves a scar.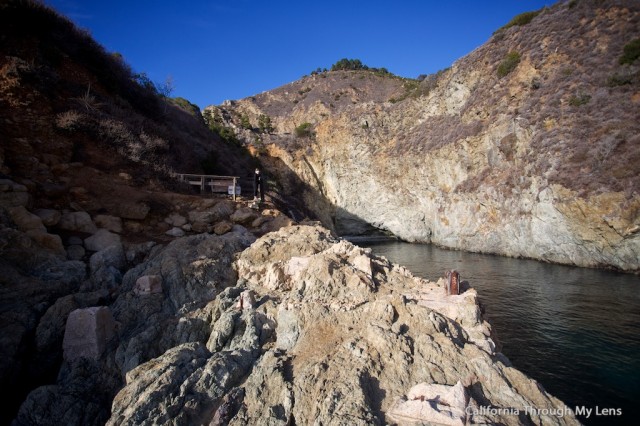 I sat out on the rocks for a while and just took it all in before walking back through the tunnel and starting the climb up the dirt road to where I parked.
If you are looking for a quick stop this is a beautiful place to explore while traversing Big Sur and I highly recommend it. Hopefully the directions below will help you find it.