Underbelly: Ramen & Pork Belly Buns in North Park
On my search for the best ramen, I found my way to the incredibly popular San Diego upstart known as Underbelly. This restaurant in North Park features massive stone communal tables with fire down the center and a menu ranging from ramen and pork belly buns to kimchi pickles and shucked oysters. Here is all the information.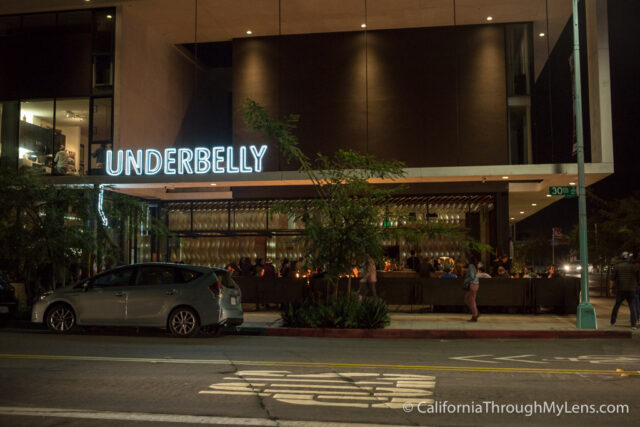 Details
Cost: $10-$15
Hours: 11:30AM – 11:30PM
Location: 3000 Upas St, San Diego, CA 92104
Information from my visit in 2016
After finding parking along the street, somewhere in the general vicinity of the restaurant, you will make your way to the large corner establishment with the open-air atmosphere and communal stone tables. Southern California is one of the few places where you could have an open-air restaurant like this; I went in the winter and had no problem sitting outside by the fire.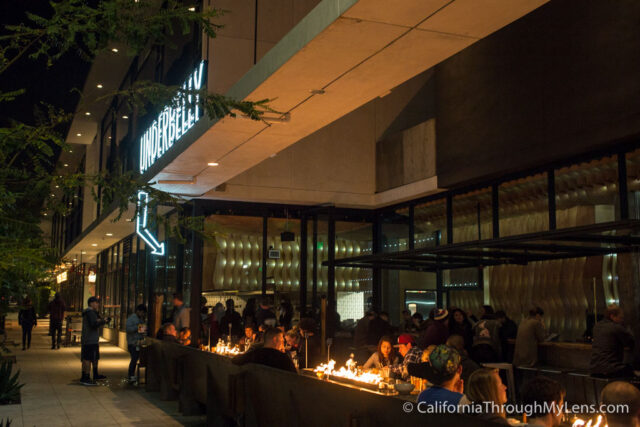 Underbelly functions as a walk up and order then find a seat restaurant. I grabbed a menu, placed my order, then found a spot at the table while I waited.
The Food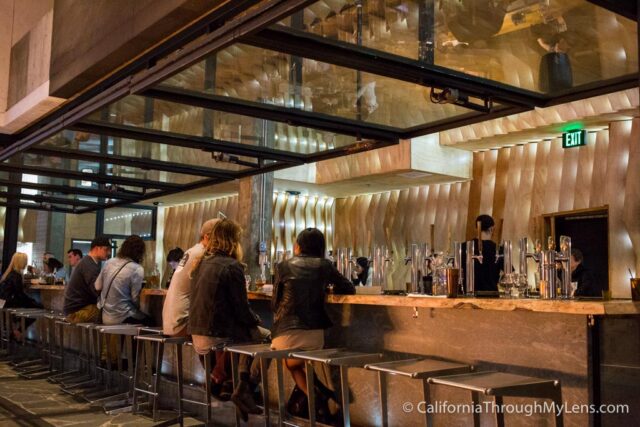 I went with the Belly of the Beast Ramen, and my wife went with vegetarian ramen. We also asked for a recommendation for appetizers and were told that the buns were great here, so she went with eggplant and I went with pork belly.
The Buns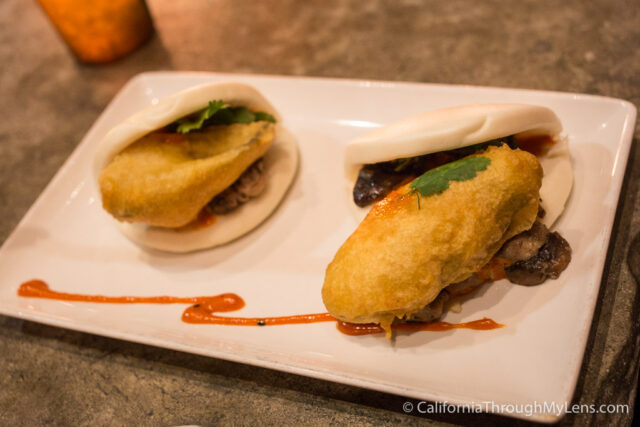 The consistency of the bun is hard to explain, but I would describe it with the scientific work "puffy." The bun itself has a sweet taste, which went well with the pork belly and hoisin sauce that was alongside it. I was surprised to say that I liked the eggplant one even more though with deep-fried eggplant and mushrooms in it, super good.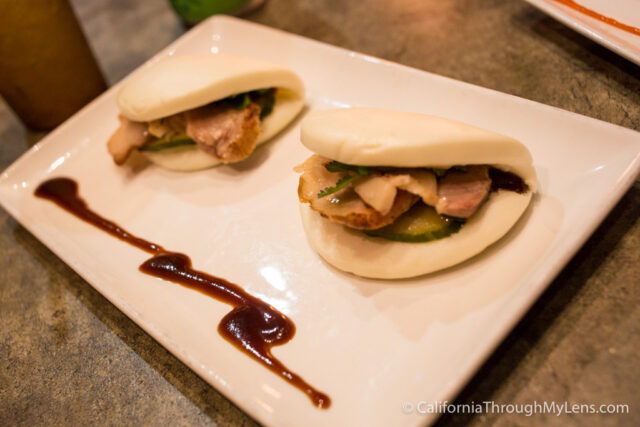 The Ramen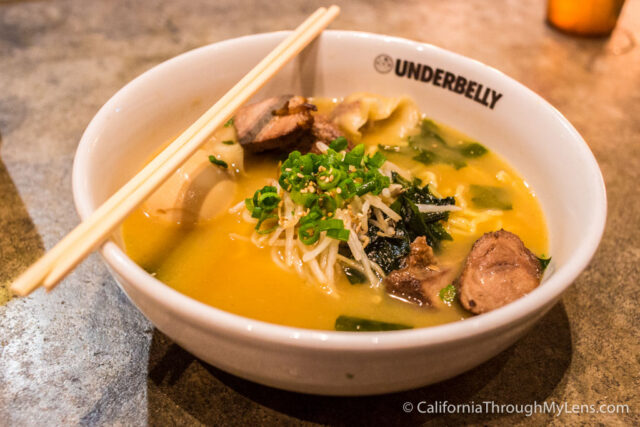 The Belly of the Beast ramen had a rich/full flavor with lots of toppings. It had pork belly, soft-boiled egg, oxtail dumplings, and all the standard toppings like bean sprouts, seaweed, and scallions. It had a good ramen base, but the highlight for me was the oxtail dumplings, I couldn't get enough.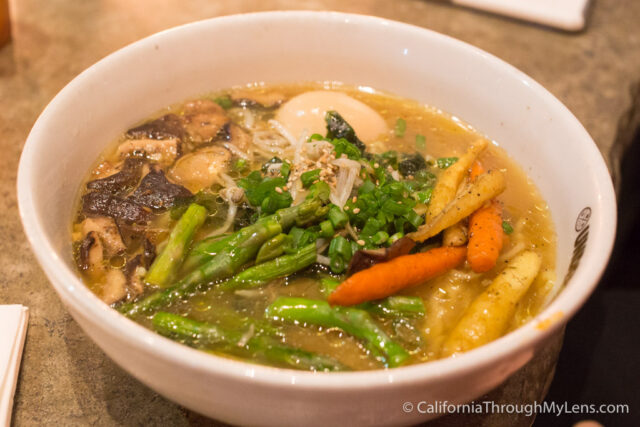 The Veggie Ramen had truffle oil, shiitake, and oyster mushrooms and asparagus. My wife liked it a lot and said it was one of the best ramens she has had.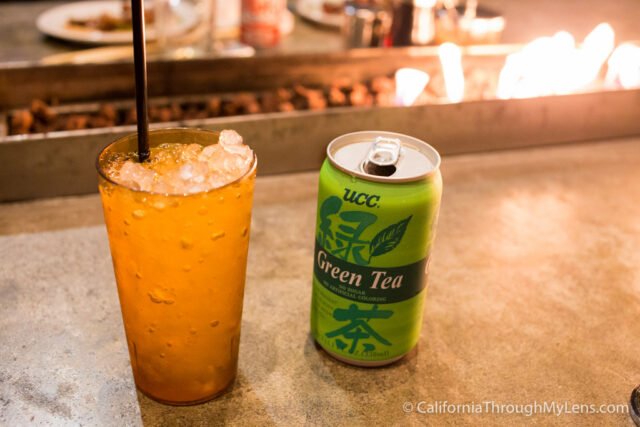 Overall, Underbelly is a great spot with an enjoyable atmosphere and good food. If you are eating here, then consider heading over to Modern Times Tasting Room as well, which is right next door. Let me know your thought on Underbelly in the comments.