Over the past four years, California has been in a drought, and the waterfalls that are prevalent in Southern California have become nothing more than a trickle. 2017 changed this though with a ton of rain that lead to strong flows from some of the most elusive waterfalls, like this one in Dana Point Harbor. If you are in Orange County after a good rain, then you should head down and see this awesome tropical waterfall. Here is all the information.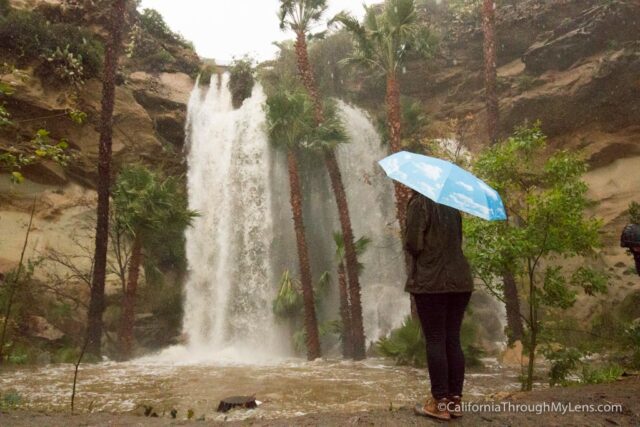 Details
Only flows after a good rain
Location: Dana Point Harbor Drive near the West Marina
Parking available along the street
Getting There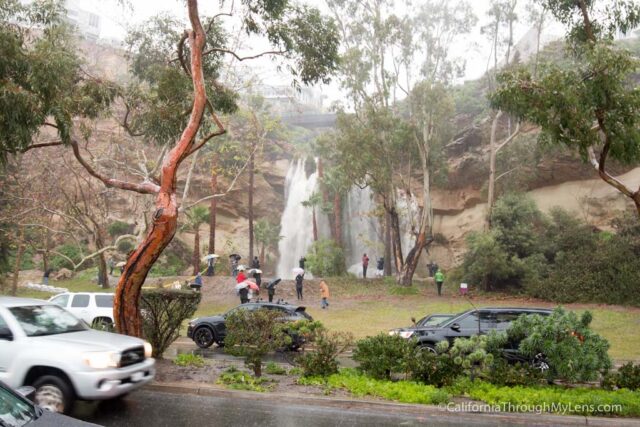 If you set your GPS to Dana Point Harbor that will take you most of the way to the waterfall. After passing the small Island Way St on Dana Point Harbor Dr, you will see the waterfall off to the right. Chances are there will be a lot of cars there as well, so you will know you are in the right place. There is parking along the street but make sure to read the signs.
The Waterfall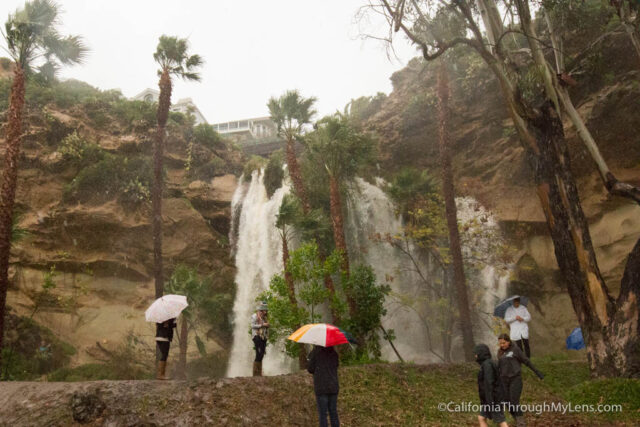 After finding street parking, you can walk right up to the waterfall, which is visible from the street and requires less than a 1-minute walk.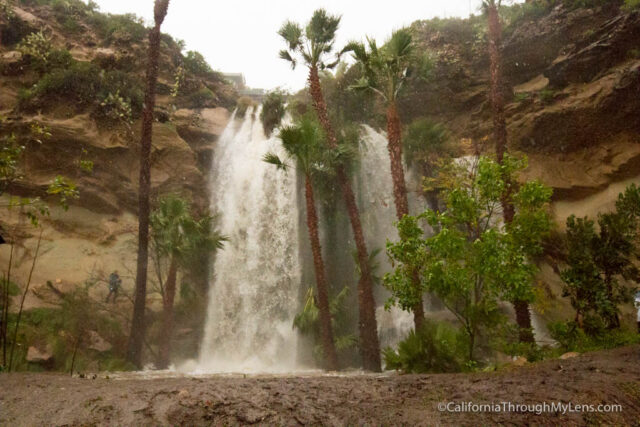 The waterfall is man-made as it is fed by a massive concrete pipe that funnels water under Pacific Coast Highway. The water flows through the pipe and down this waterfall into the harbor below.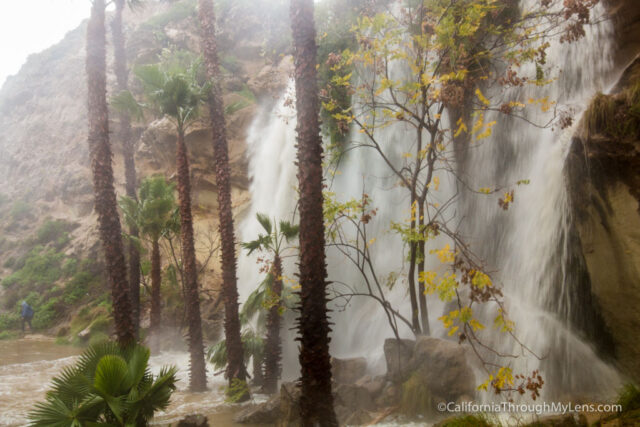 When we went on January 22, 2017, the waterfall was flowing like crazy from three days of nearly endless rain. It was a site to behold.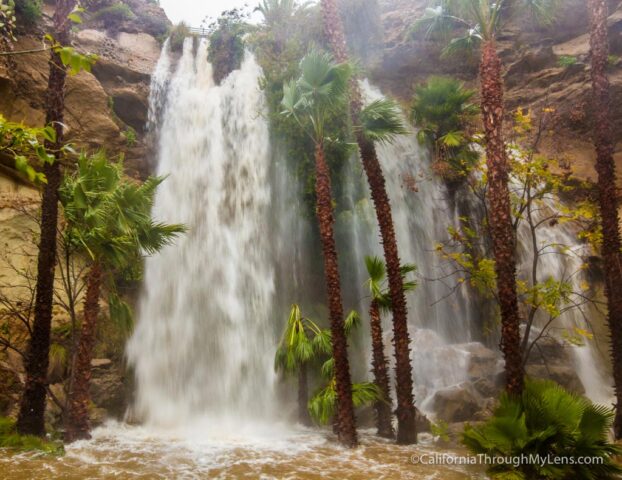 Everything was muddy and slippery, so you had to take your time walking around the area and taking it all in.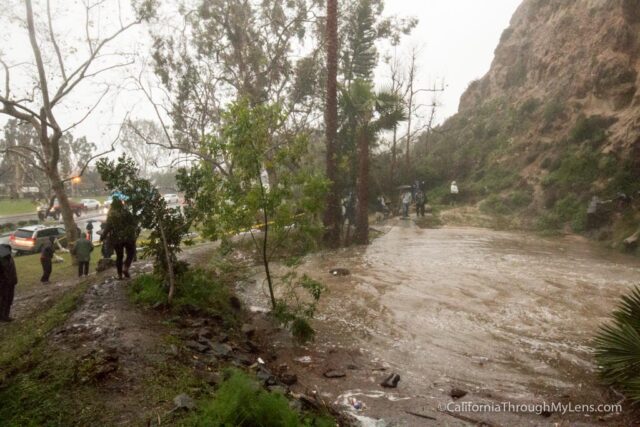 There was a constant flow of people coming to see the waterfall and take photos with it, and I imagine this area becoming more and more popular as more people here about it.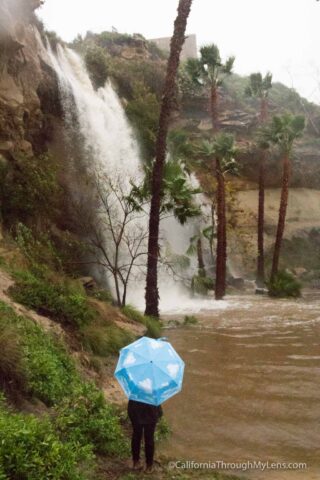 I enjoyed seeing such a spectacular waterfall as it reminded me of something you would see on a tropical island with the palm trees all around. It was a force of nature though with how much water was flowing out of it so be careful if you make your way over there. Be sure to check it out and let me know what you think in the comments.