Caffe Calabria: Coffee, Pizza, Drinks & Dessert in North Park
As one of North Park's first modern spots, Caffe Calabria is a personal favorite in the area for me. They are a true jack of all trades with a full coffee bar, spirits bar, pizza oven, and coffee roasting set up. Reading this, you may think that one store couldn't pull off that many unique things, but Arne and his team do them all well. No matter what you are going to Caffe Calabria for, you are in for a treat. Here is all the information.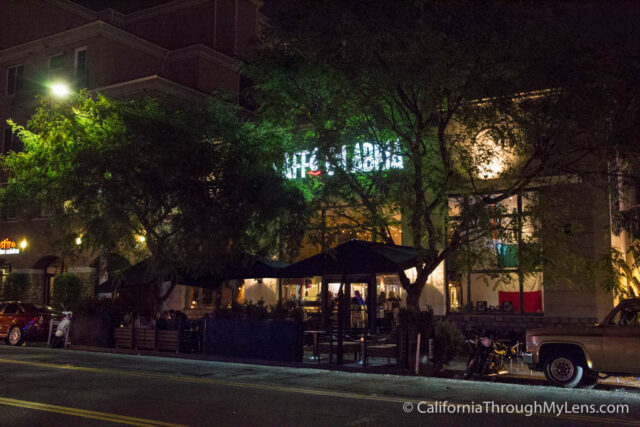 Details
Hours: Mon-Tues: 6 AM – 3 PM, Wed-Sun: 6 AM – 11 PM
Location: 3933 30th St, San Diego, CA 92104
Information from my visit in 2016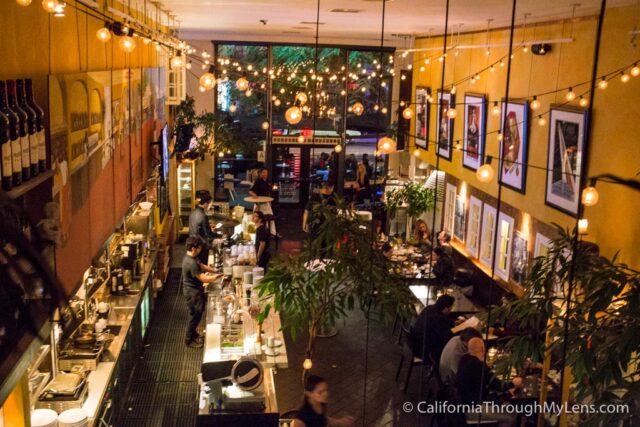 Located right on 30th St, in the heart of North Park, Caffe Calabria has a great location that came from being a pioneer to the modernization of the area. The first floor has multiple rooms and a big floor plan, while the second story is not currently used but could be a possible expansion area in the future. Since the building used to be a bank, there is even a massive vault door in the back with a private dining area next to it if you have a big party.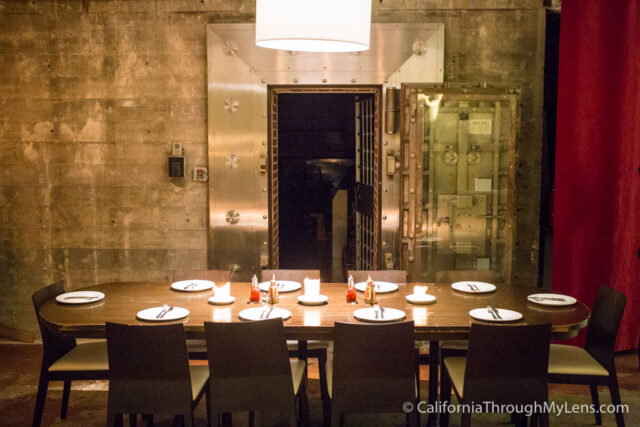 I usually just sit in the main room though and grab a drink, one of their fantastic pizzas (with an oven imported from Italy) or a dessert. Here are a few of my favorite things.
Food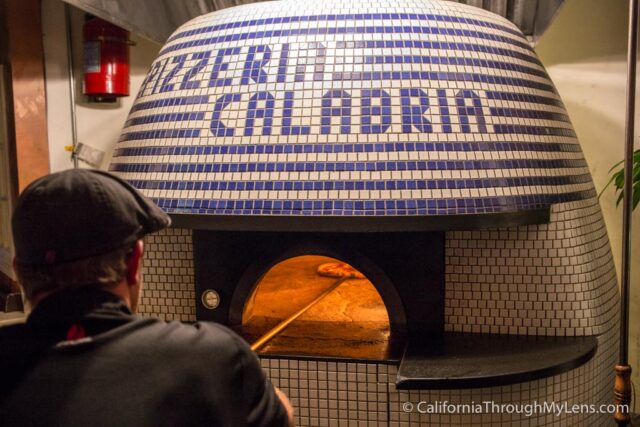 The pizza here is hard to beat. It has a thin crunchy crust with a minimal style that packs a ton of flavor. I have been told that they even test pepperoni every few months to make sure they are using only the best for their pizzas (where do I get that job?).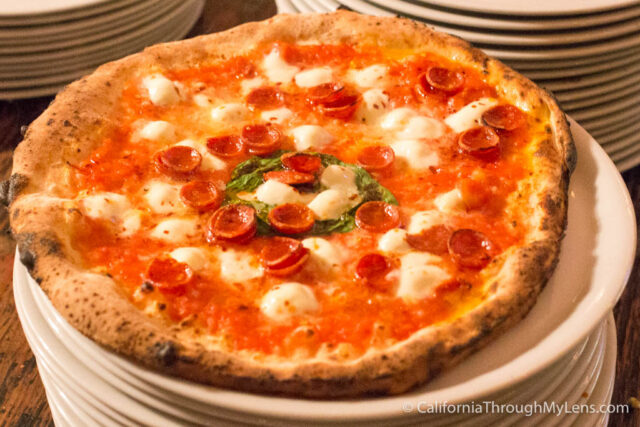 Dessert
There are four dessert items on the menu currently, with affogato (espresso over ice cream) being one of the main ones since they have a coffee roaster in house. They also serve a hollowed-out peach with peach sorbet inside which my wife loved, and a sweet dessert calzone that uses the fantastic pizza crust as a method for transporting Nutella from the jar to your mouth. All of them are excellent choices for a sweet after-dinner treat.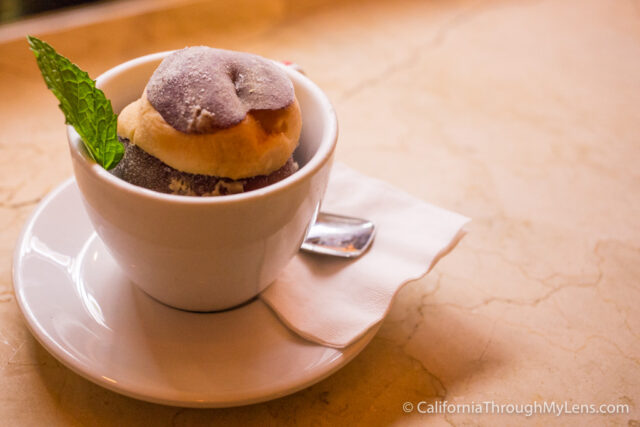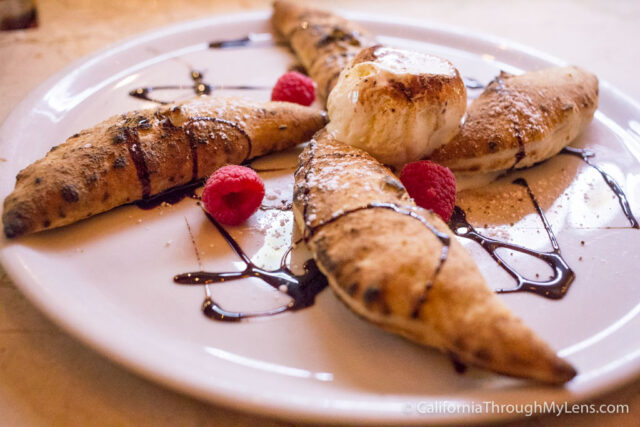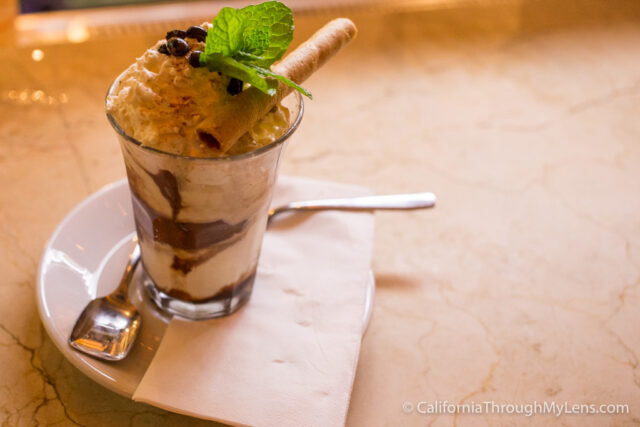 Drinks
While they, of course, have wine and beer, they just recently got their hard alcohol license and have started to make craft cocktails. Some of the specialties are whiskey ginger made with egg whites and an espresso martini that is to die for.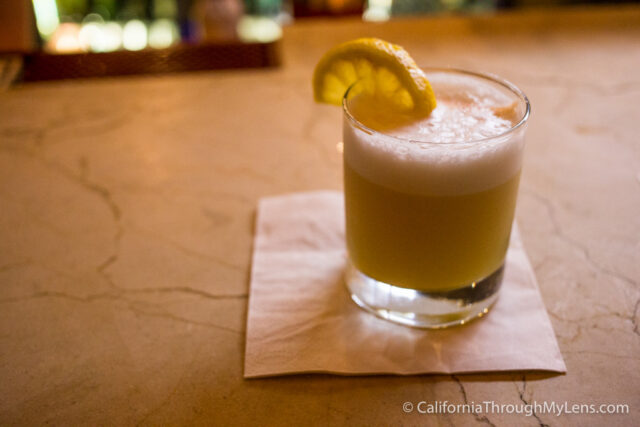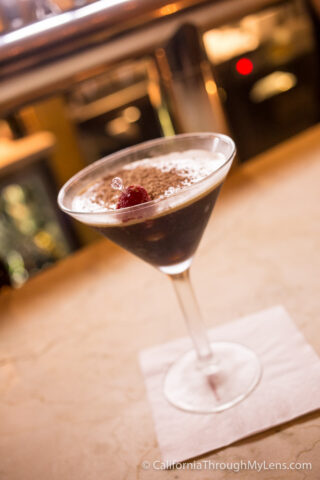 All of this combines with an atmosphere that has the owner greeting people who walk in and a staff that seems genuinely happy to be there. Cafe Carabia is a staple in North Park for me, and one that I recommend you try on your next visit. Let me know what you think in the comments.