I fully admit that I never thought about doing this until a friend of mine rode Metrolink to LA and told me I needed to try it out. After researching where to go I decided on San Juan Capistrano since the downtown area was so close to the track and set out to see how the adventure would unfold.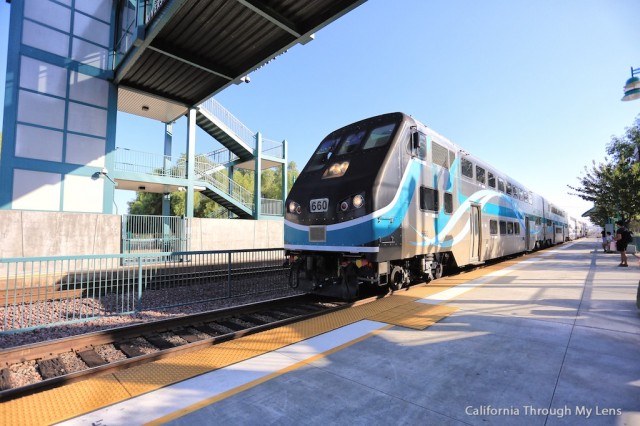 As a new rider I had no idea how it would work but I can honestly say I am already excited for my next trip. It was easy and riding in the train gave me a lot of time to get blogging done or just relax and watch the views, instead of sitting in traffic. If you are interested in going on an adventure like this, continue reading for my itinerary for a day in San Juan Capistrano from Riverside (or from anywhere for that matter).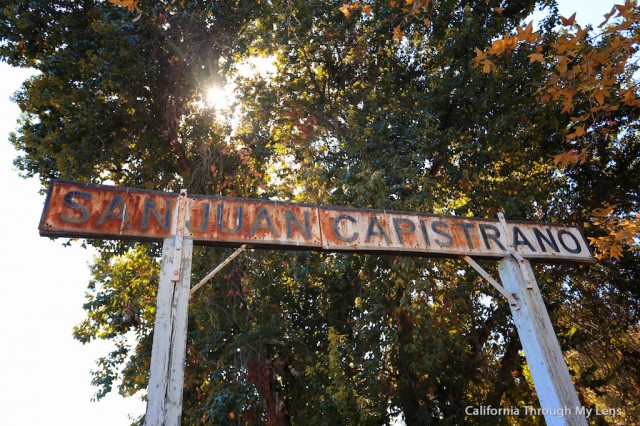 After checking the train schedule on Metrolink's website I settled on the last train of the morning, which left the station at 9:30 AM. It was very simple to buy a ticket and I waited to board the train. Just a note, I assumed the train was early and got on the wrong one, it was easy to get off before it left but make sure to read the destination on the side of the train so you do not make the same mistake I did.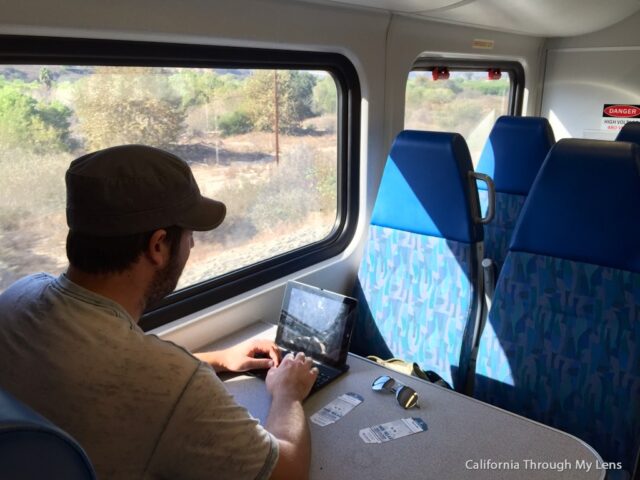 The ride was smooth and uneventful, on my Sunday train it was relatively empty and I got a seat with a table so I could do work. An hour later and we were pulling up in San Juan Capistrano. Here is a timelapse of the view from the train. It was more beautiful then I anticipated.
I was set to leave on the 3:20 PM train back to Riverside, so here is my itinerary for the time I was there (11AM – 3:20PM)
Ramos Cafe (11:00 – 12:00)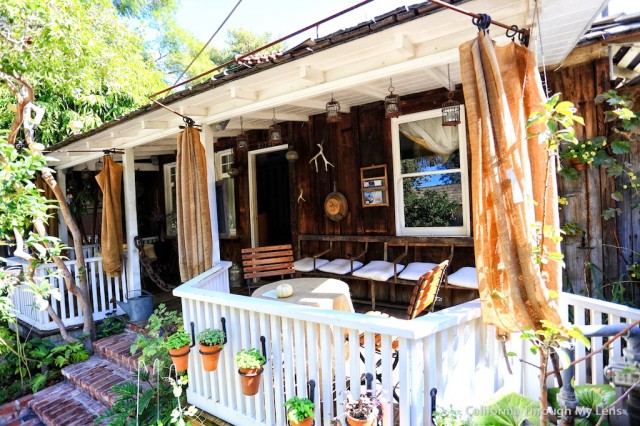 I had heard good things about the brunch at Ramos so that was my first stop on my adventure. It took about an hour to eat and it was an amazing experience. It is located right on the train tracks in a beautiful old house. I highly recommend the Crab Hash and the Smoked Salmon available during the Sunday brunch.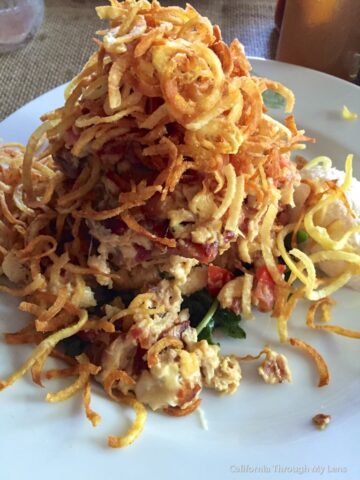 Los Rios District (12:00 – 1:00)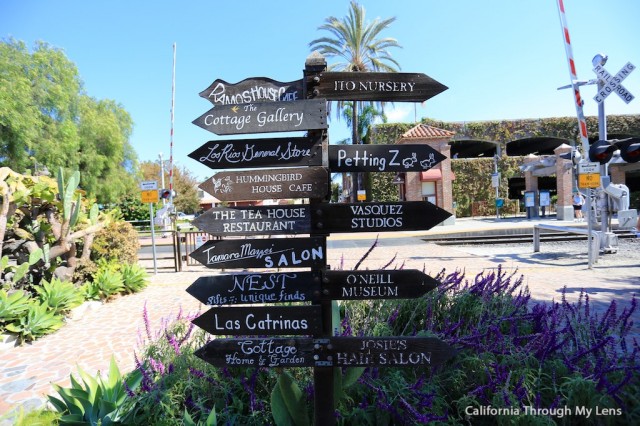 After eating brunch I took about an hour to walk the Los Rios District. Taking the time to go into shops, check out the beautiful old houses, visit the petting zoo and the O'Niel Museum. This district wonderfully preserves the history of the area and it is a great half day adventures in and of itself.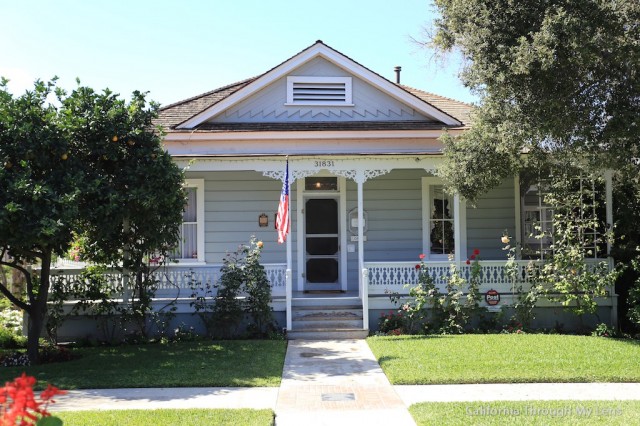 Mission San Juan Capistrano (1:00 – 2:30)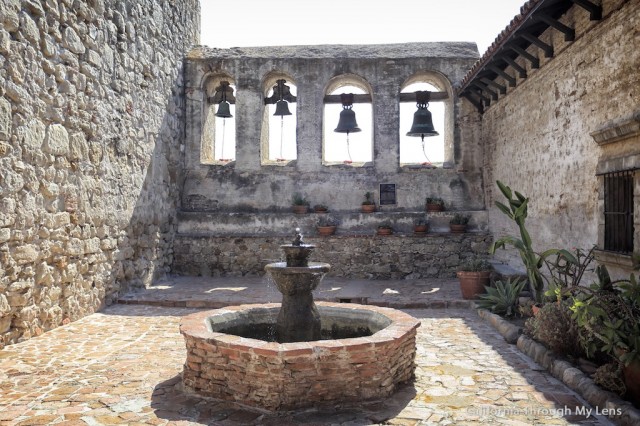 After spending time in the Los Rios District I headed over the Mission. I have been here many times before but it is always amazing and you see something new every time. I took my time here and people watched as checked out the beautiful flowers and well-preserved history. I always love the mission and it one of my must see things in California.
Hidden House Coffee (2:30 – 3:10)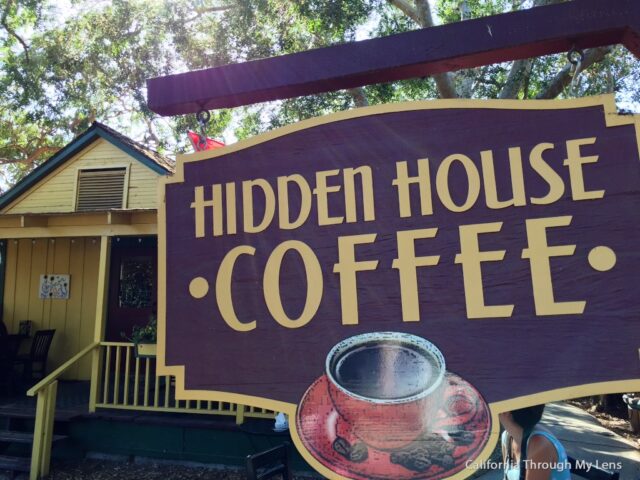 After the mission, I opted to head over the coffee shop. There was more I could have done but I decided to relax with a cup of joe while waiting for the train. Make sure to get an almond croissant if you go as it is stellar. Also, while traveling around the city make sure to check if the place you go has the below sign in the window as there are many places that offer discounts for Metrolink riders.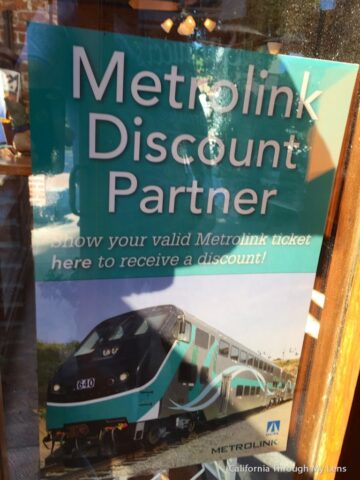 After relaxing and drinking my coffee I headed over to the tracks, grabbed my tickets and waited for the train. Currently I am writing this post while heading back to Riverside. I loved my time on the Metrolink and for a $10 round trip ticket on the weekend it is hard to beat.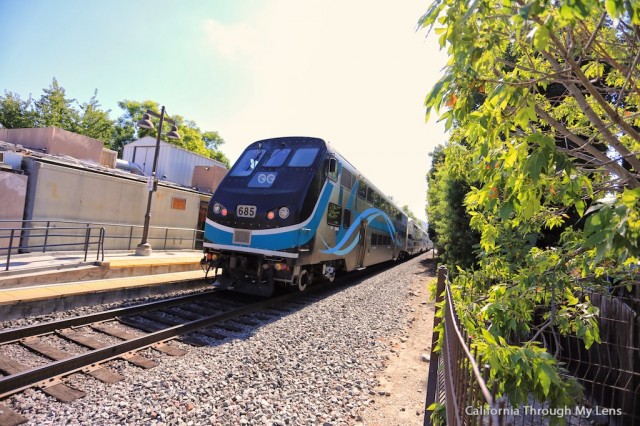 Now that I realized how easy it is I see myself using this a lot in the future for my travels and I highly recommend it. Let me know if you have been on a trip like this or where you would want to go in the comments below.
Disclosure: Metrolink provided the tickets for this trip in exchange for an unbiased review of my experience.