Keys View: Joshua Tree's Best Vista
This drive up, wheelchair-accessible trail is the perfect way to take in the beauty of the California desert with minimal effort. At only about 25 minutes' drive from the northwest entrance of the park, Keys View is the perfect place to watch a sunrise or sunset in Joshua Tree National Park. The view-point provides a vista over Palm Springs, Salton Sea, and on a very clear day, you can even see a mountain in Mexico (Mount Signal). Here is all the information.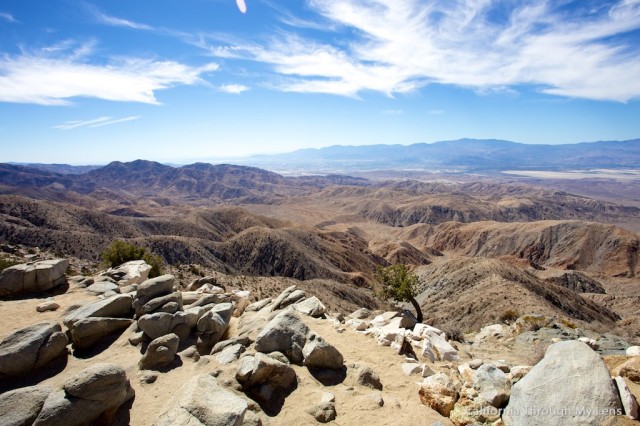 Details
.1 mile loop from the parking lot
Costs to enter the park
The View
After parking, you will proceed up the short steep path to the viewpoint.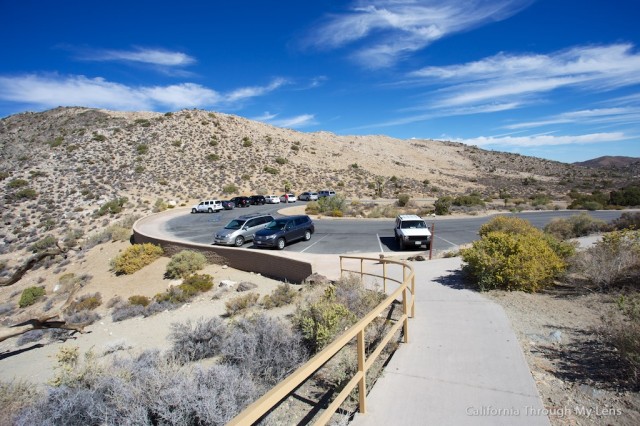 I was lucky enough to be able to see it on a clear day. Here are some of the things you can see.
Mt San Jacinto
San Jacinto is the prominent peak in the middle of the above photo. If you are interested in climbing this peak, read about it here.
Mt San Gorgonio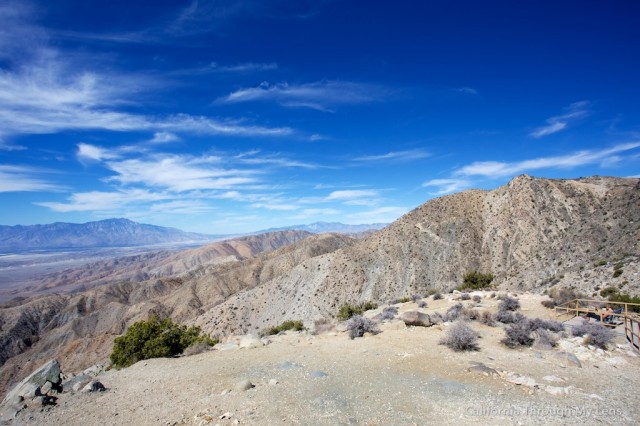 In the middle of the photo, you can see San Gorgonio far away in the distance.
The Salton Sea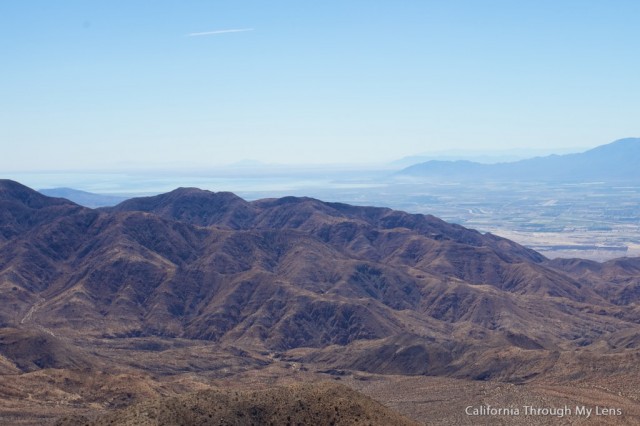 You can see the salt flats of the Salton Sea right in the middle of the above photo. Here is a full guide on the Salton Sea. Also, the mountain in the middle is right next to Mexico as well.
Palm Springs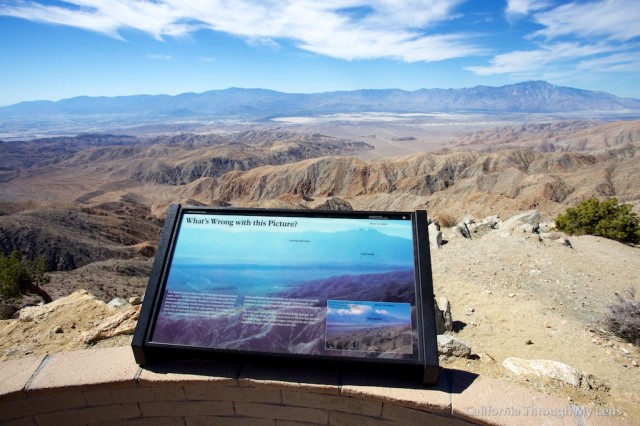 Palm Springs is right below the view-point.
Coachella Valley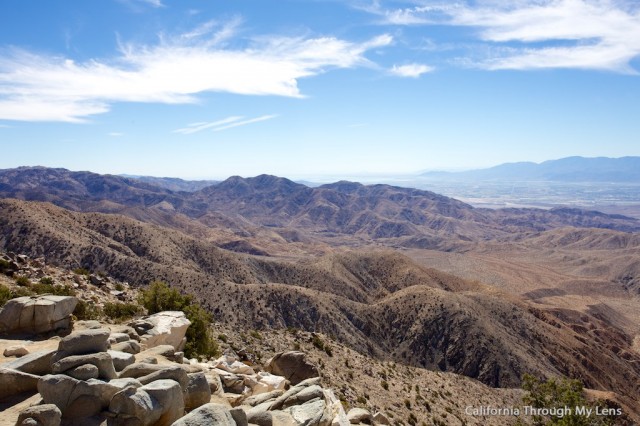 As you can see, there is a lot to like about this spot. It is easily accessible and a great way to see the beauty of both Joshua Tree National Park and the California desert. Be sure to let me know your thoughts in the comments below.