Tanaka Farms & Pumpkin Patch in Irvine
Tanaka Farms is a favorite tradition for many Southern California families that are looking for that perfect pumpkin. The working farm in Irvine has been here for many years and has a storied history which you can read about here. The farm is one of the only places where you can pick pumpkins off the vine during the fall season, and it is a fantastic place for the whole family with pumpkins, tractor rides, and even a small petting zoo. If you are looking for a great pumpkin patch in Orange County, then look no further. Here is all the information On Tanaka Farms.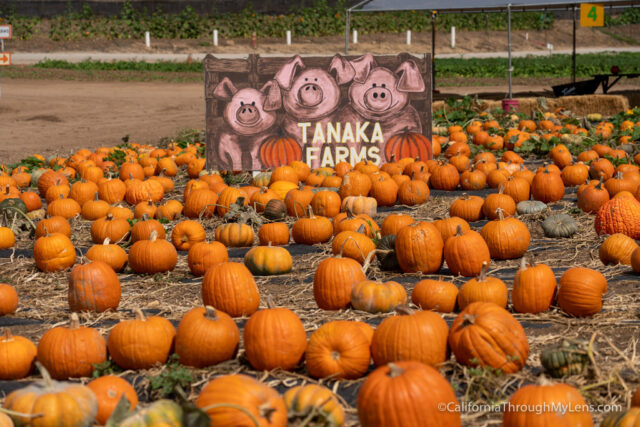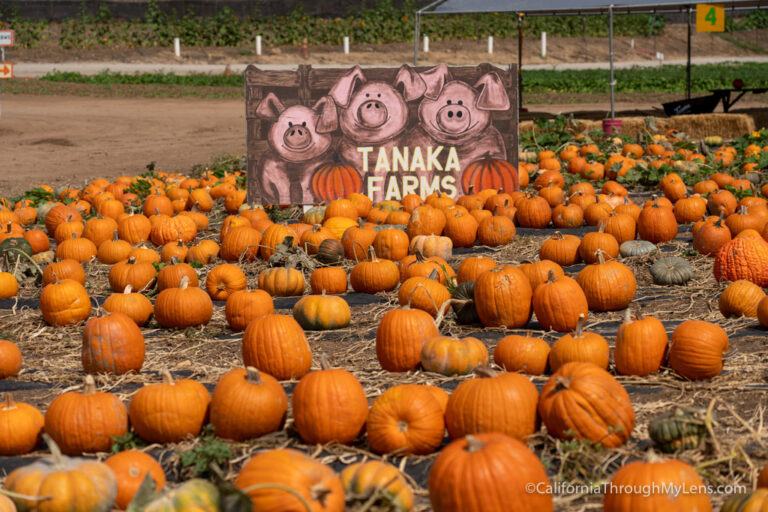 Details
Cost: $6 a person, plus $6 per activity (tractor ride, petting zoo, etc.)
Parking is free on weekdays but costs $10 and must be reserved in advance on the weekends.
Hours: 9 AM – 5 PM
Location: 5380 3/4 University Dr, Irvine, CA 92612
Information from my visit in 2021
Getting There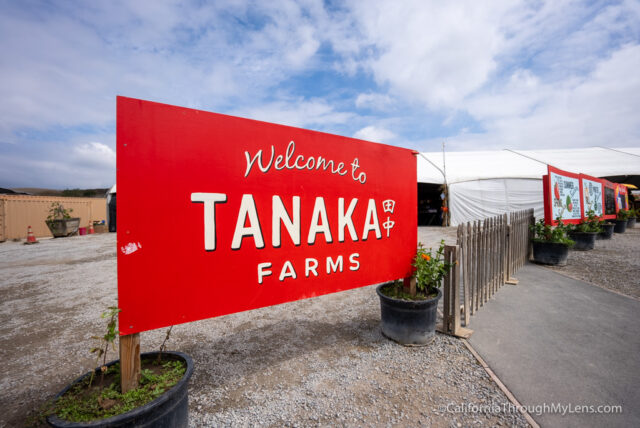 Tanaka Farms is located right off the 405 Freeway at University Drive. You will head south and then turn left on Strawberry Farm Road and follow the signs to park. I went on a weekday, and it was not busy, but the parking lot is huge, so I am sure it is swamped on weekends.
Tanaka Farms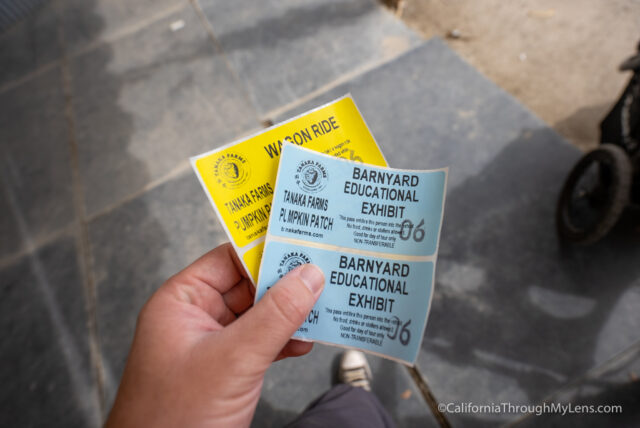 After paying your fee and entering the farm, you will notice two large pumpkin patches right near the entrance.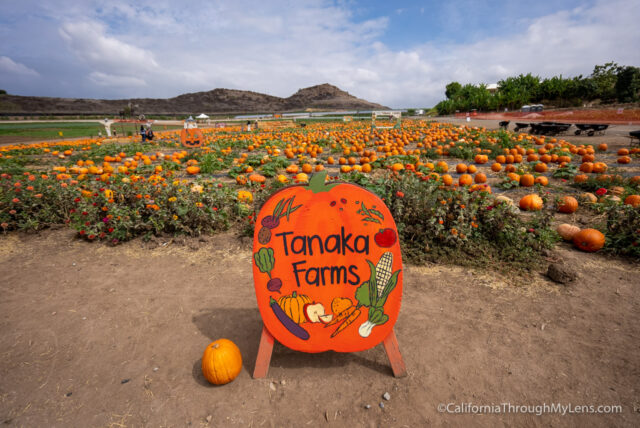 You can use wheelbarrows if you want to grab a pumpkin to take home with you, or you can just browse the rows of pumpkins.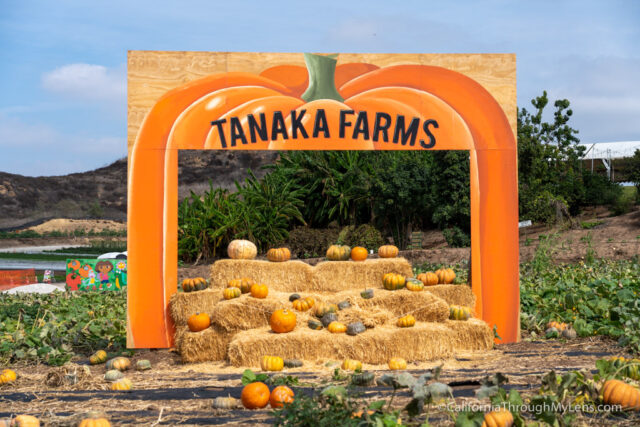 There are many areas for photos on hay bails and wooden cutouts if you want to get a fun family photo.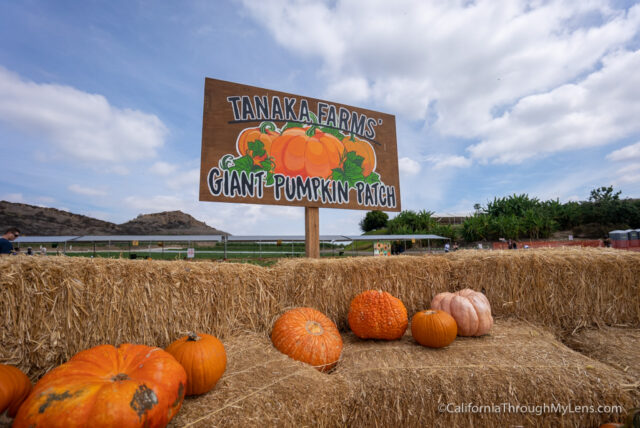 After exploring the pumpkin patch, you can head to the other attractions if you pay for tickets.
Tractor Ride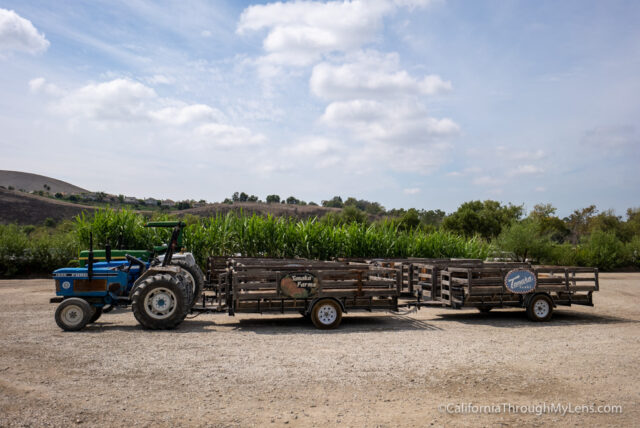 The tractor ride is excellent for small children as it takes you on a tour around the farm.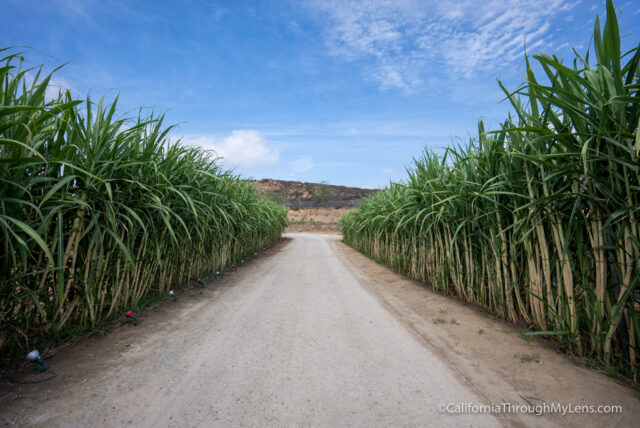 It is pretty slow, but there are many things to look at, and it is a fun spot for young kids. It takes about 15 minutes.
Petting Zoo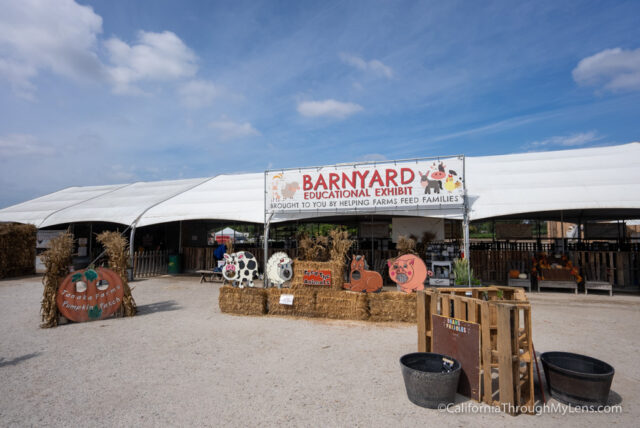 The petting zoo here is also small, but it was fun as there were a lot of animals, and many allowed the children to pet them.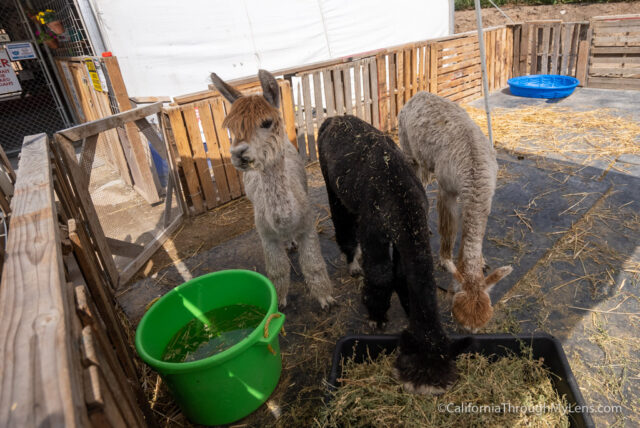 Some of the animals here are goats, sheep, alpaca, pigs, and chickens.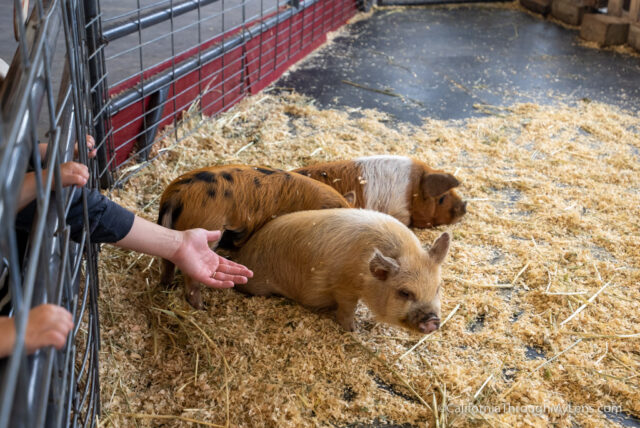 There is a walk-in area for the chickens in the back, but it was closed when we went there.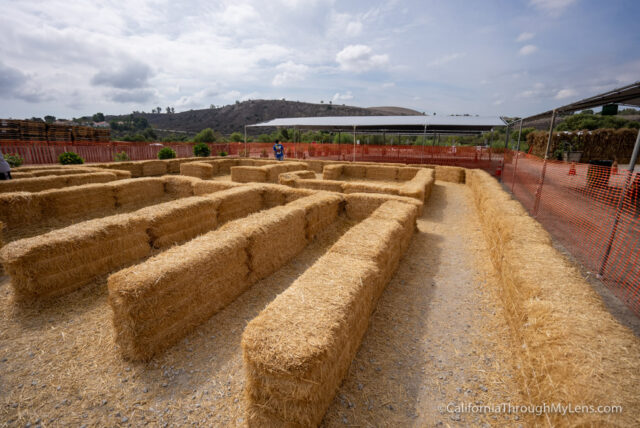 You can do other things here, like shopping at the store, buying food from the vendors, and a small kids hay bail maze. We spent about an hour and 15 minutes here and had a good time. Check it out if you are looking for a fun pumpkin patch, and let me know what you think in the comments.