California Surf Museum in Oceanside
Located in the heart of Oceanside, the California Surf Museum is one of my favorite spots in the city. This museum, which has been here since the '80s, is full of amazing pieces of memorabilia from the history of the sport. Even if you are not a fan of surfing, you will find something you are interested in, including the board that Bethany Hamilton was riding when a shark bit off her arm and an excellent history of surfing told through the surfboards that were used throughout the years. Here is all the information.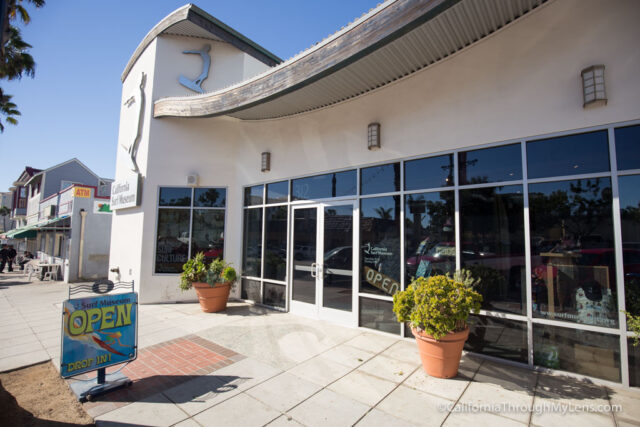 Details
$5 to enter
Hours: 10 AM – 4 PM daily
Location: 312 Pier View Way Oceanside, CA 92054
This information is from my visit in 2017
Getting There
After getting off the 5 Freeway at Mission Ave, you will head towards the beach and then turn right on Tremont St. The museum is close to the corner of Pier View Way and Tremont St.
The Museum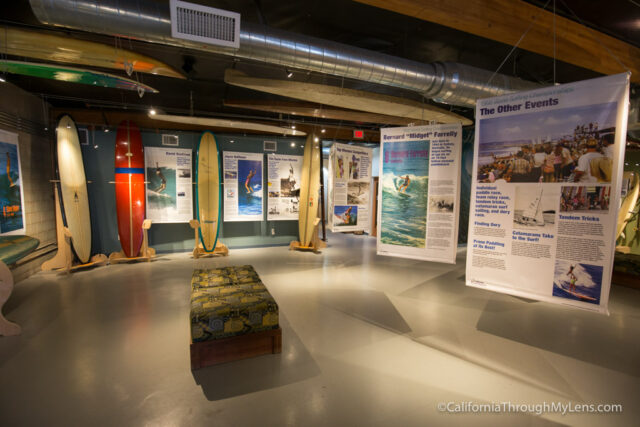 The museum is relatively small, with just one big room, but they pack a lot of stuff into that room.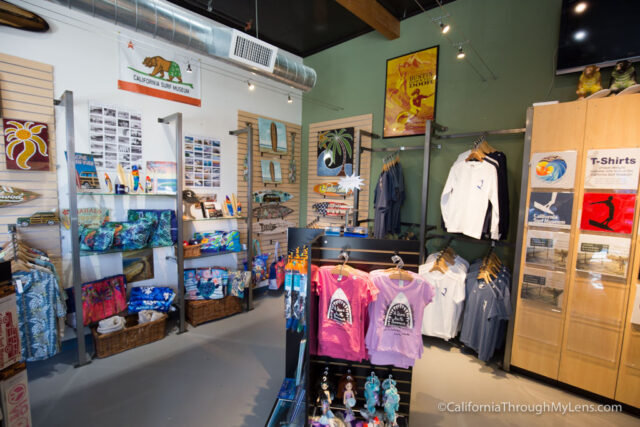 The main lobby of the museum also has a small gift shop with lots of surfing-related merchandise as well.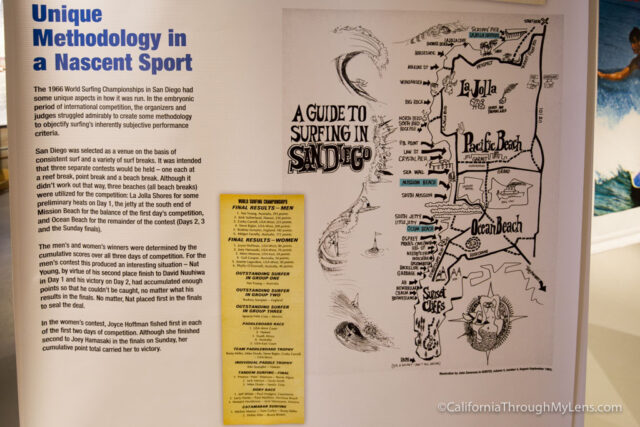 The first exhibit in the museum is one that talks about wave swells and how to find the best surf spots.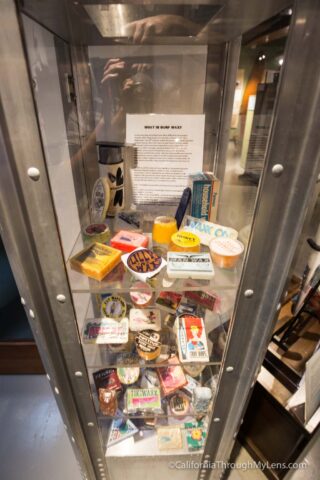 Next, you will see a small exhibit on surf wax and how it came to be. I found it fascinating to think about how hard it was to surf before they had wax like this.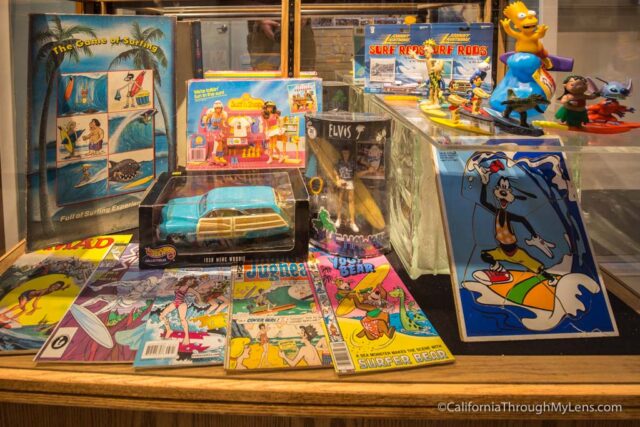 In the back, there is also an exhibit dedicated to pop culture in surfing and bodysurfing.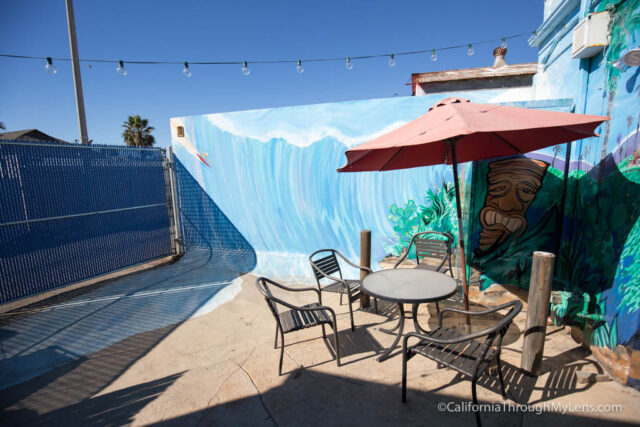 Don't forget to check out the secret spot out the back door as well.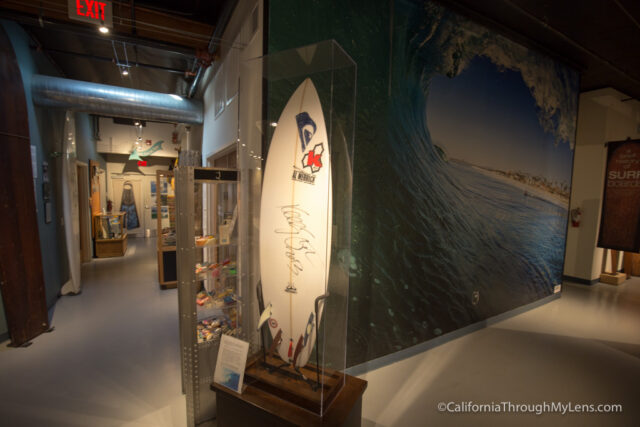 Heading back into the museum, you will see a surfboard ridden and signed by the legendary Kelly Slater.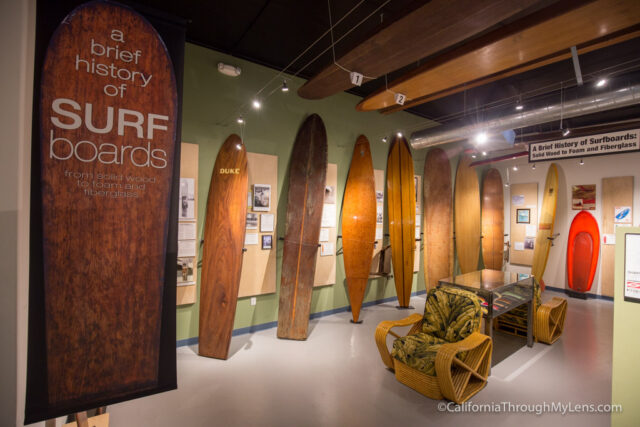 Next to that is the best exhibit in the museum, which is on the history of surfing, as told through the boards.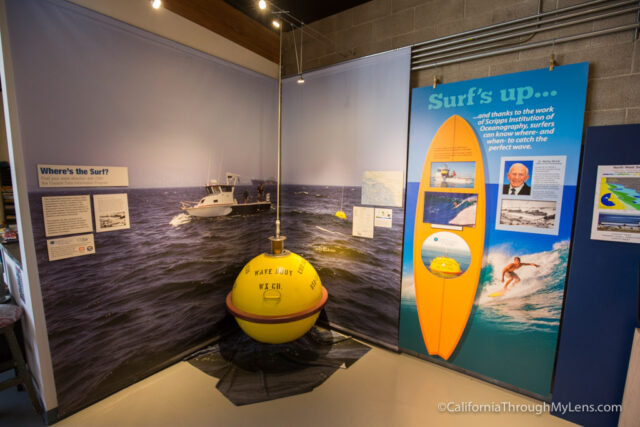 This area had a fantastic collection of old surfboards, and it was fun to read about them.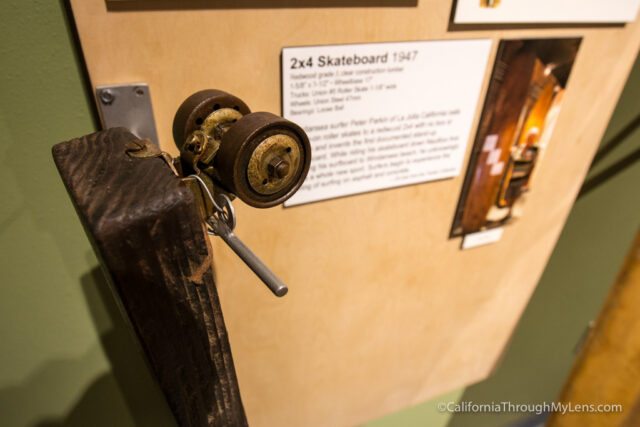 I didn't know that the skateboard was technically invented by a surfer who put wheels on a piece of wood to ride down to the sand.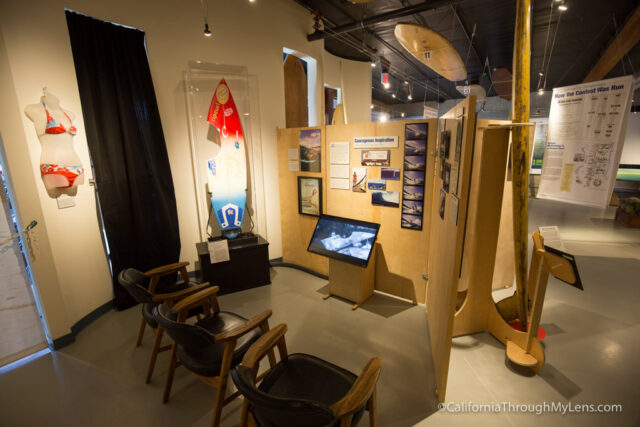 The last exhibit you will see before leaving is the one that is on Bethany Hamilton.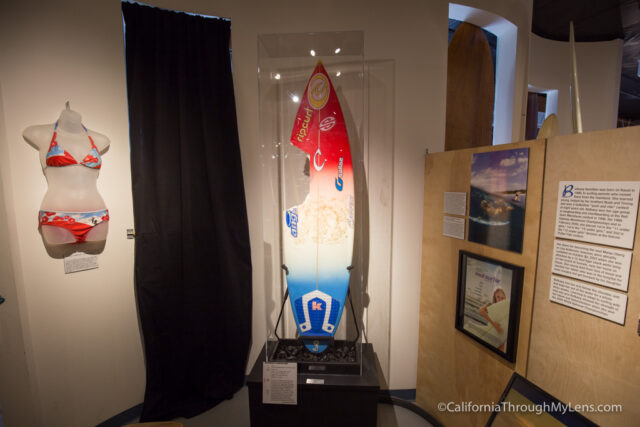 I was amazed to read more about her and to see the actual board with a shark bite taken out of it.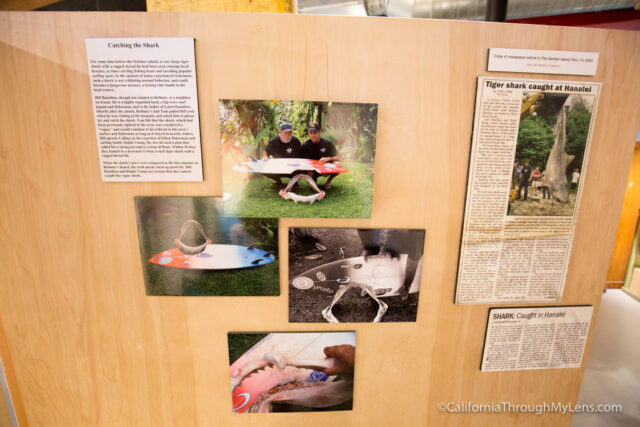 Just seeing that is worth the price of admission for the surfing museum. I can't believe she was back surfing only a few weeks after the attack; that is so crazy.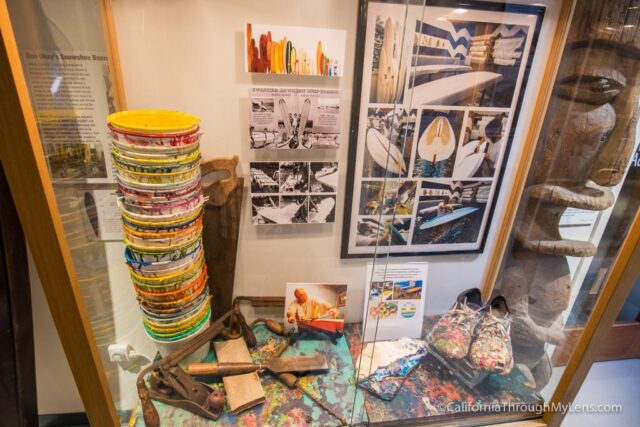 After about 30 minutes in the museum, I made my exit. All in all, this is a great museum and easily worth the $5. Even though it is not that big, it is chocked full of amazing exhibits, be sure to check it out if you are in the area.