When you hear rave reviews about a chocolate shop, hundreds of miles from where the shop is located, then you know you need to add it to the list. This is exactly what happened for me with Ginger Elizabeth Chocolates. I heard from multiple people about it months before I got the chance to go, so when I made it to Sacramento it was one of the first spots on my hit list.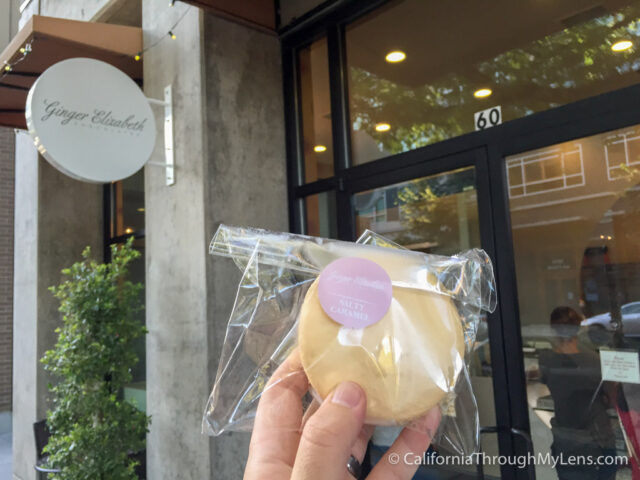 Details
Hours: Closed Monday, Tues – Sat: 10AM – 9PM, Sun: 11AM – 6PM

Location: 1801 L St #60, Sacramento, CA 95811

Cost: $2 for a chocolate, $6 for a ice cream sandwich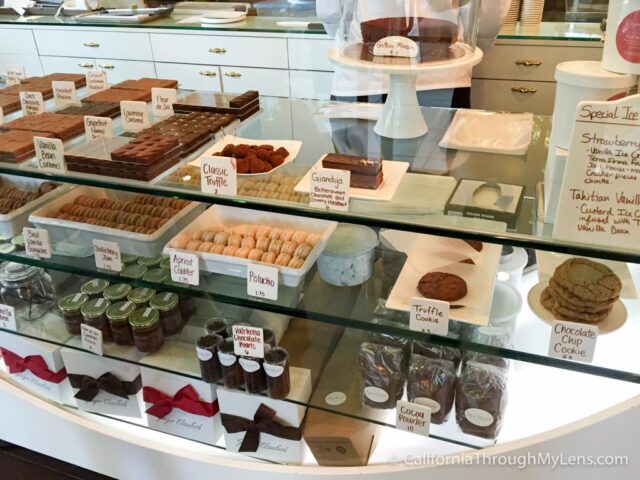 The shop itself is small and can only accommodate a few people sitting inside on the bar stools. There are a few extra tables outside though that you can grab if you want to relax while eating your dessert. For most people though this is a spot where you grab and go. This is exactly what I did, I grabbed a brown butter chocolate and the most popular ice cream sandwich then proceeded to walk off the calories while I ate them both.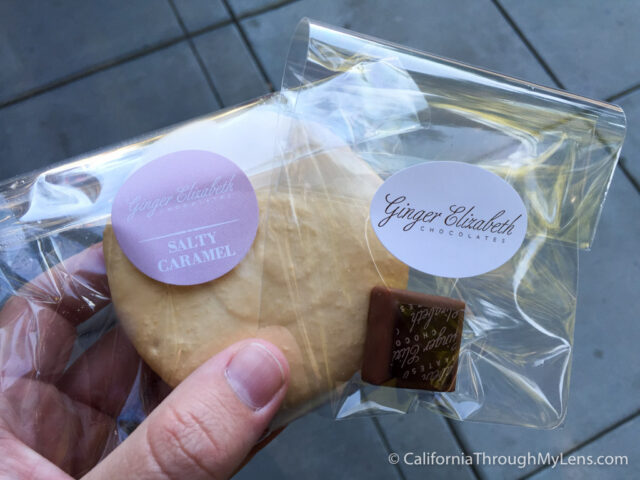 Brown Butter Chocolate –  This small little chocolate was melt in your mouth smooth with a creamy a beautiful flavor.
Salty Caramel Ice Cream Sandwich – This ice cream sandwich is like a little slice of heaven. The French macaroon outer shell is the perfect holder for the salty sweet goodness that is inside. Every bite has caramel spilling out over the edge, leaving you wanting more. It is perfectly rich, but don't take my word for it just go get one now!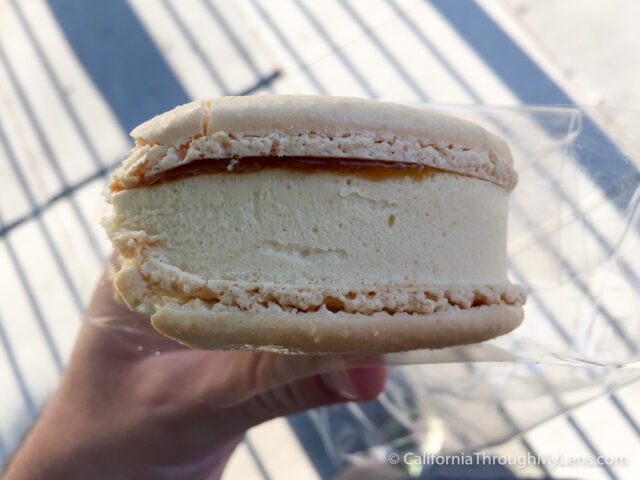 I am glad to say this one lived up to the recommendation. It is hard to think of a time when I had a better ice cream sandwich, so I highly recommend you make the time to grab one while in the city. If you are looking to make it a full dinner head over to Zocalo or Federalist Public House as well, which are both in walking distance of the area. Let me know what you think in the comments.