Earth Day Volunteer Day in Angeles National Forest with Coca-Cola & the Forest Service
In celebration of Earth Day, the US Forest Service, National Forest Foundation, and the Coca-Cola Company organized a two-day event to spotlight and continue the work the three groups have been doing in the Angeles National Forest area over the last five years. They topped it all off with a volunteer work day that brought over 100 people out to clean the forest and engage with the companies on how they can do their part to help maintain its beauty. This was done in preparation for the crowds that would be coming to hike and explore the Angeles National Forest during Earth Day (which fell on the weekend).
Disclosure: This post is sponsored by Coca-Cola, but all opinions are my own. *Images and video by Coca-Cola Company.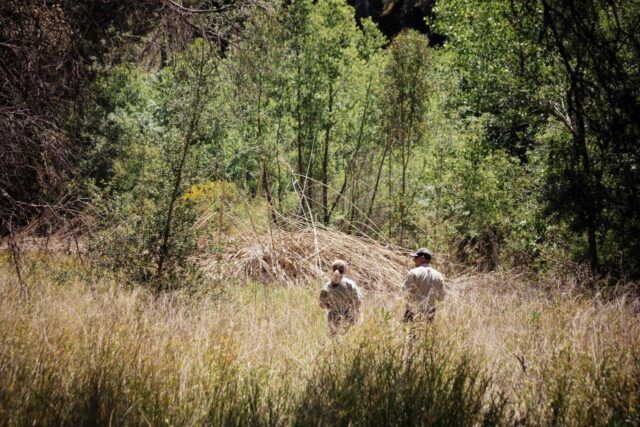 The primary focus of the work the companies have been doing over the last five years has been to facilitate in the stewardship of water resources, as well as to remove invasive species that stop the growth of the area's native plants. I found it fascinating to learn that over 205 acres of invasive species have already been removed, including plants like the giant cane, which absorbs more than four times the amount of water that native species do. Maintaining our water resources is of particular importance as we come out of the drought California has been in.
The invasive species concept is not something that I have thought about much before, but I believe it is a fascinating idea to help return the areas we hike in to their natural states. Here is a photo of what a before and after invasive species removal looks like.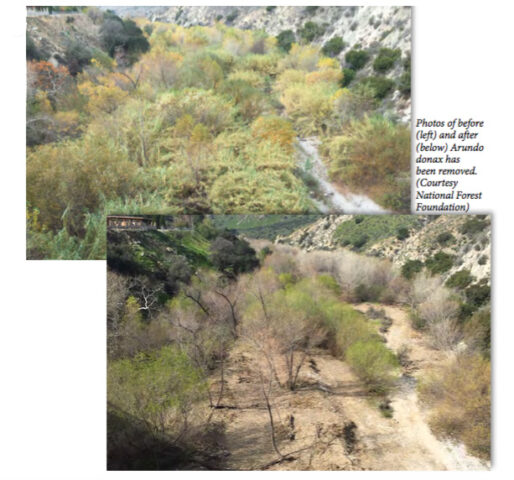 Doing this type of work helps to facilitate the replenishment of the of water flow in a state that needs to save all the water it can. The companies working together said they had replenished nearly 300 million liters of water annually through the work they have been doing over the four years.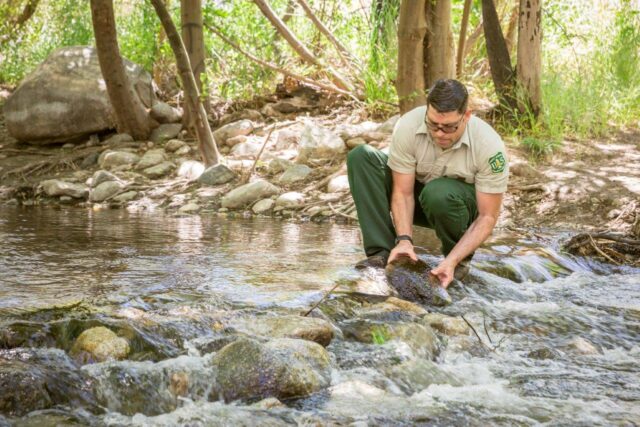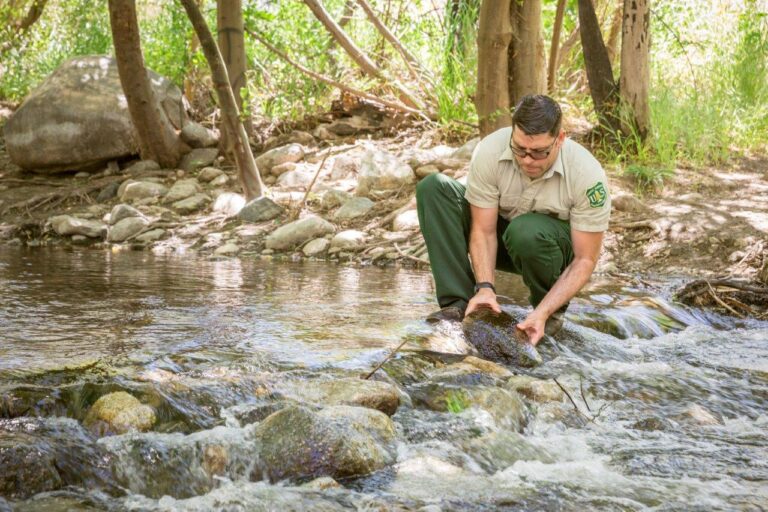 This project is something I can get behind and something that I hope to see large companies like Coca-Cola continue to do in the future. It is great to have small businesses like Parks Project and others supporting conservation and clean up efforts but seeing big brands like Coca-Cola committing to maintaining our natural resources can help us to make huge strides and I am encouraged by the work they and others have contributed to so far.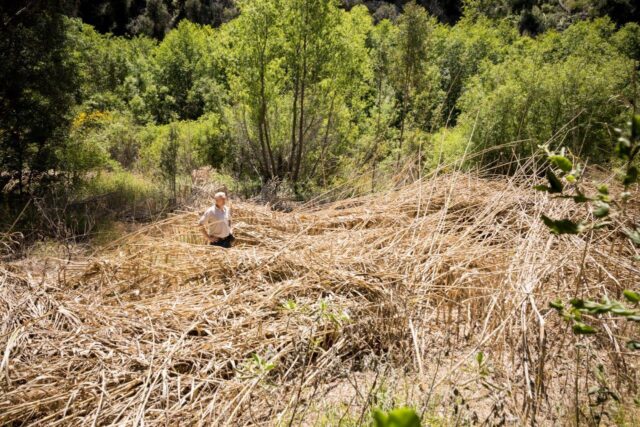 If you want to learn about what you can do to help with maintaining Angeles National Forest and its waterways, head over here to volunteer for work days and site visits in the coming months. Also, you can always just take a trash bag with you when you go on hikes and use it collect some of the garbage you pass by, every little bit helps. Lastly, if you want to learn more about some of my favorite spots to hike in the Angeles National Forest and around SoCal, then head over here as well.