Mission San Jose: California's 14th Mission
Mission San Jose was the fourteenth of the Spanish California Missions, and Father Lasuen founded it in 1797. This mission is one that had extended periods of decline over the last two centuries. Still, it has been reconstructed so that it is a prime example of the missions system in California. I visited it on my trip to see all of the missions which you can read about here, and read on for all the information Mission San Jose.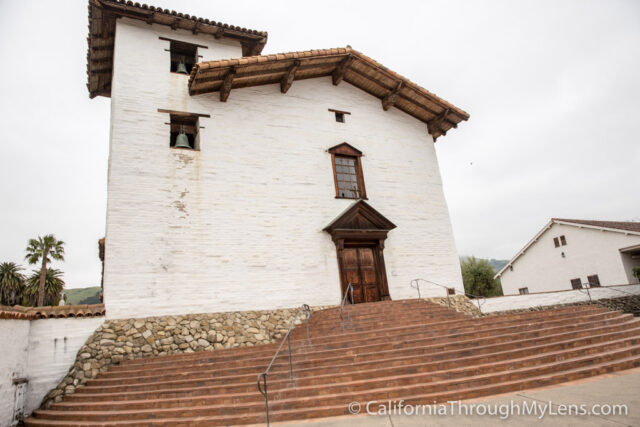 Details
Getting There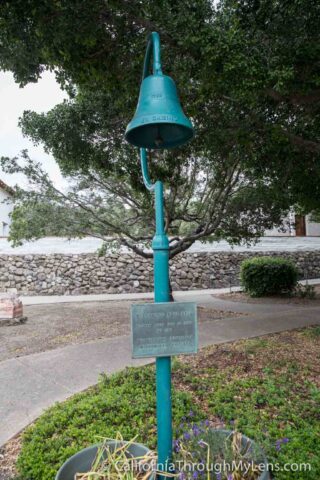 Mission San Jose is located right off Highway 680 on Mission Blvd. It is technically in the city of Fremont, which is just north of San Jose. There is street parking around the mission that you can park at.
The Museum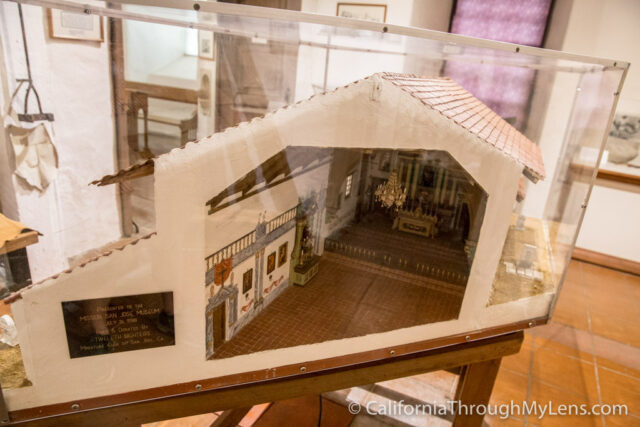 After paying your fee to enter the mission, there are eight rooms of exhibits and artifacts you can see.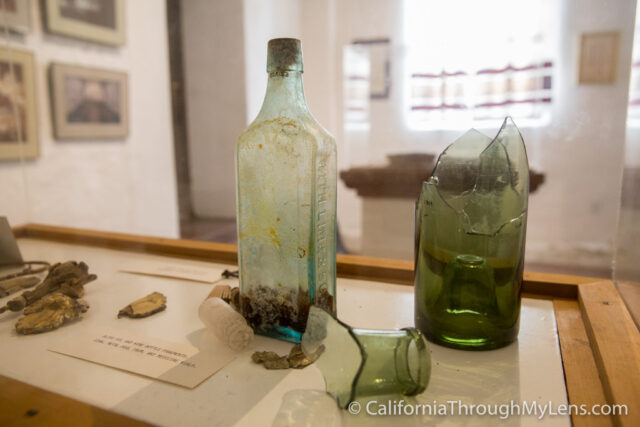 A couple of the rooms are dedicated to Indian artifacts and history.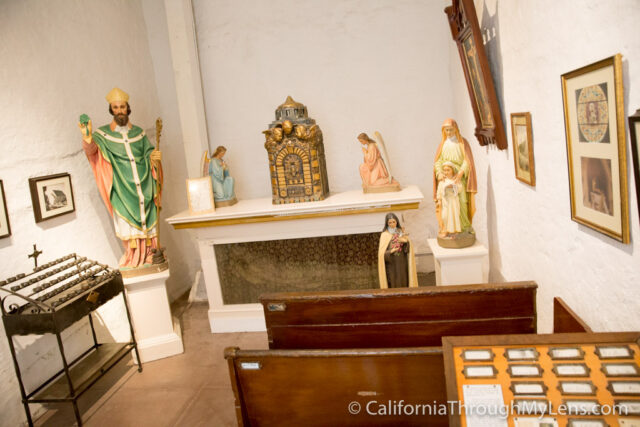 Others are for ranch history, and others still are for the history of the church in this area.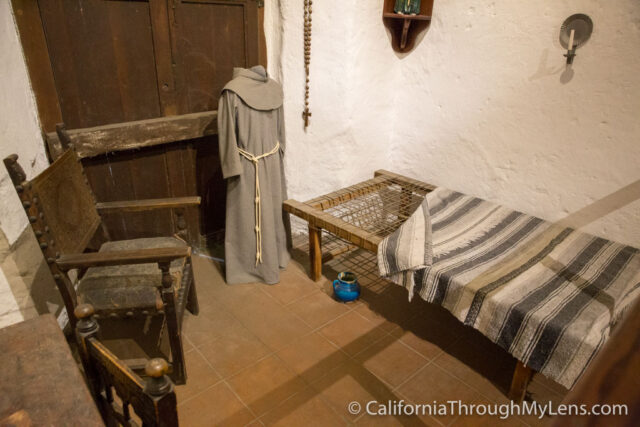 There is even a replica of what a traditional room would have looked like.
After spending time in the museum, you can go out into the courtyard.
The Courtyard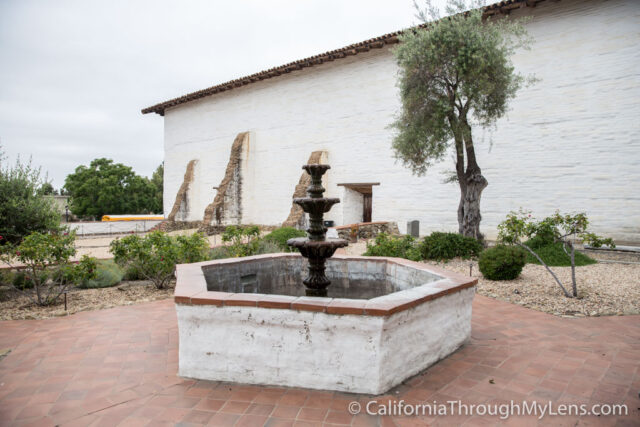 The courtyard has a fountain and a garden with paths you can walk through.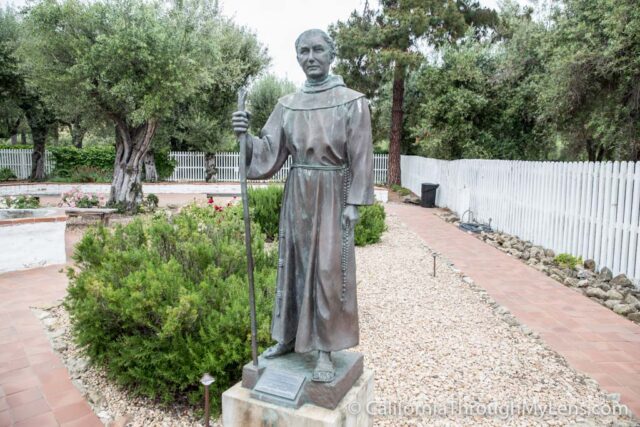 There is a statue of Father Serra that you can see in the garden as well. This is a common statue to see at every mission.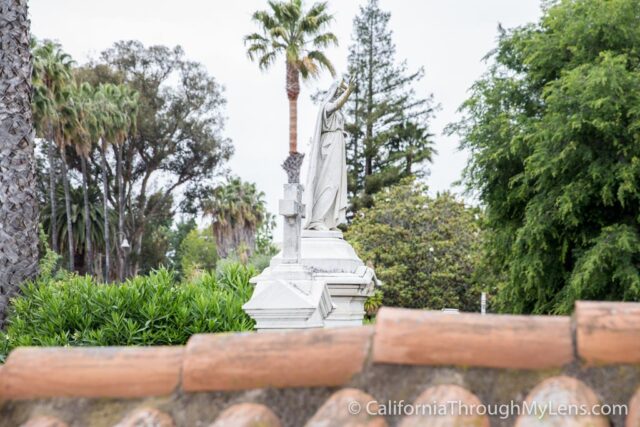 On the far side of the chapel, there is also a cemetery that I wasn't able to see, but it looked like it had big gravestones and a cross from afar.
Chapel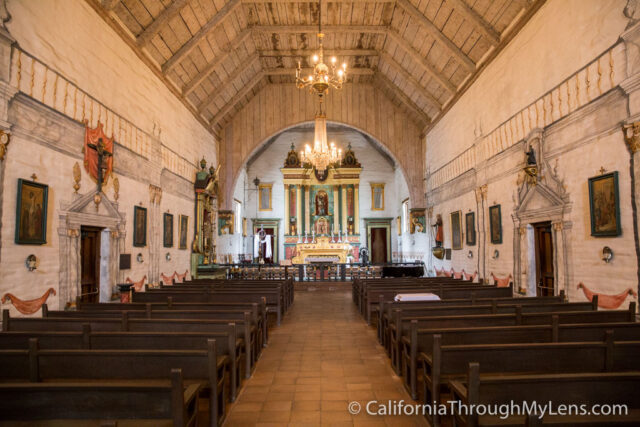 The chapel of San Jose is stunning as it combines both the ornate with the vintage. The chapel walls have the same feel as Mission San Miguel did win the cracking adobe.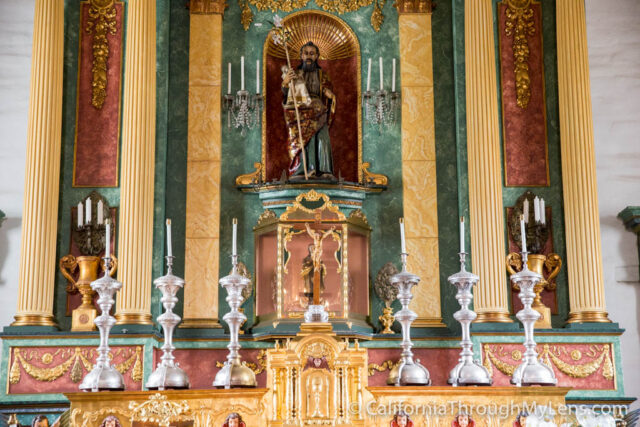 The altarpiece itself is ornate with gold, green, and reds, which offset the cracked white walls. I appreciated the way it was redone as it made it seem old, much like I would anticipate an original mission would look like now.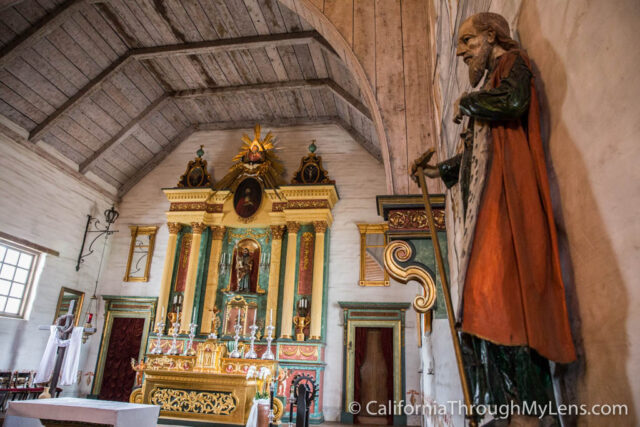 The chapel size is average for the missions with lots of pews since it is still a working church.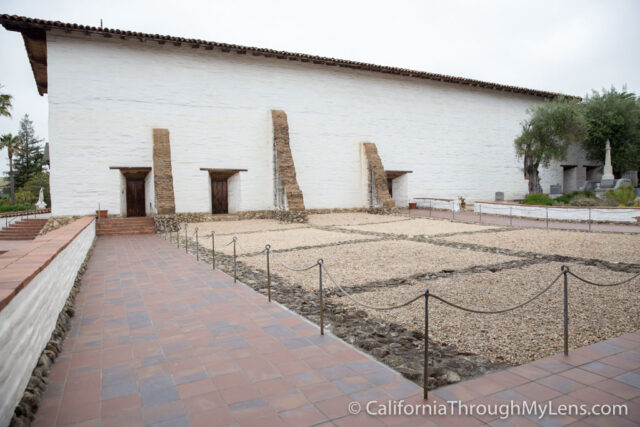 After exiting the mission, be sure to take some time to look at the facade as it is very much in the traditional mission style, and it is beautiful.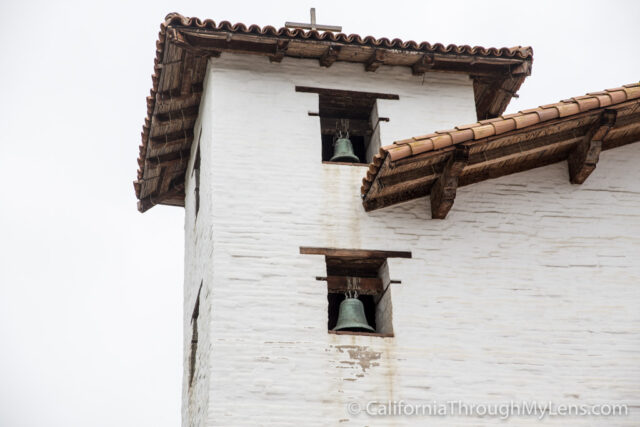 If you have time, head a block down the street and grab a coffee at Mission Coffee, they have a fun atmosphere and a lot of great options. Read more about my time visiting the missions here and let me know what you think of this mission below.