Ruddy's 1930's General Store & Museum in Palm Springs
If you are looking for something out of the ordinary to do when you visit Palm Springs, look no further then a trip to Ruddy's General Store and Museum. This fantastic little spot is designed to look exactly how a general store from the 1930s would look, complete with products, food, and other antiques from that time period. Here is all the information.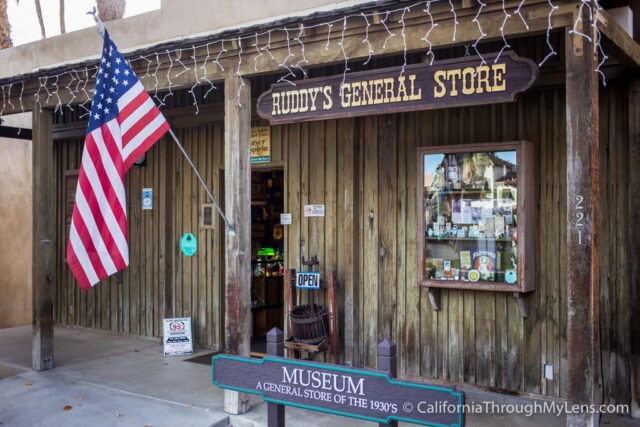 Details
Cost: .95 cents
Hours: Closed in the summer, September – May: Open Thurs – Sun: 10 AM – 4 PM
Location: 221 S Palm Canyon Dr, Palm Springs, CA 92262
Parking: Can be found along the street
Information from my visit in 2015 and 2018
History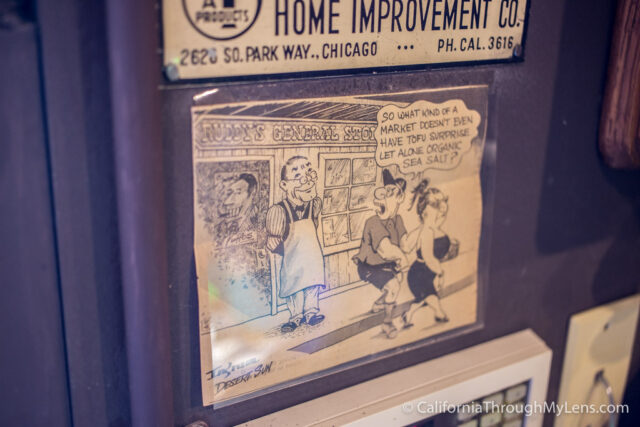 In 1983, Jim Ruddy purchased a museum in the midwest which had a collection of Depression-era products and merchandise. He took the more than 6,000 products he then had and used them to create this fun museum in downtown Palm Springs. Every detail from the showcases, fixtures, and signs are authentic from the time. In 2003 he donated the entire museum to the city of Palm Springs.
The Museum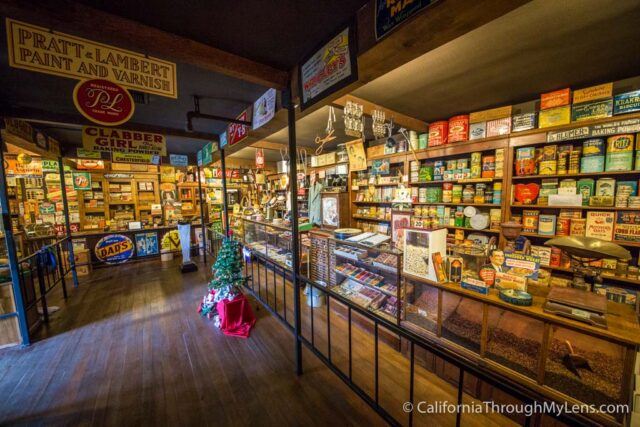 After parking along Palm Canyon Drive and walking along the downtown drag of Palm Springs (more info on my favorite spots downtown here), make your way over to the small one-room museum known as Ruddy's General Store.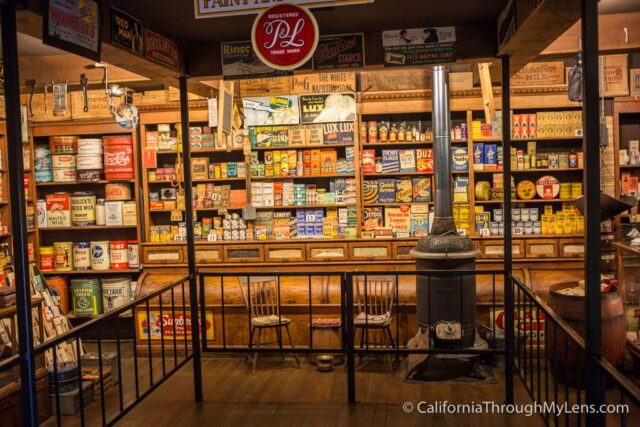 Make sure to have a $1 bill for your entrance fee, which is a steal to visit such a fun spot like this.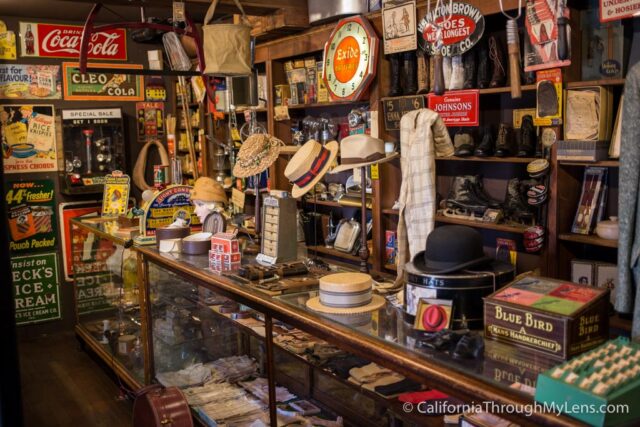 I found myself talking to the woman who was working there for 15 minutes; she was a fantastic resource on both the museum and the area itself.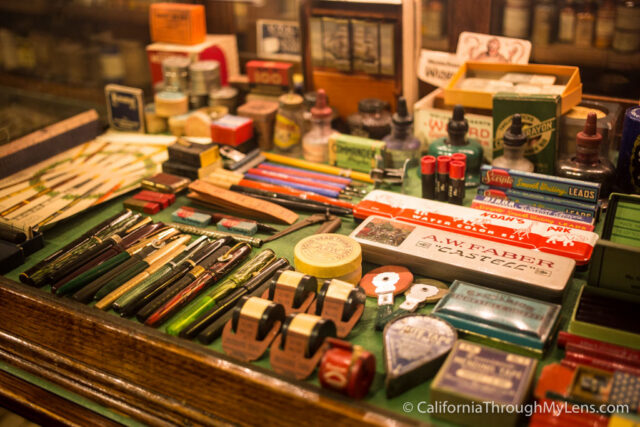 After this, I just started to browse the small store and see all of the fun little trinkets and antiques they had on display. Here are a few photos.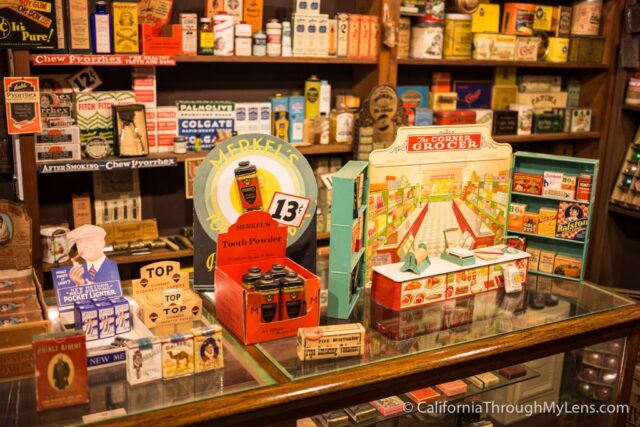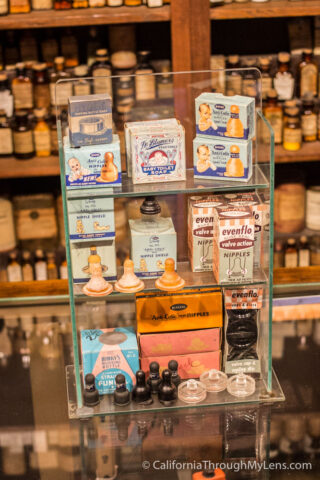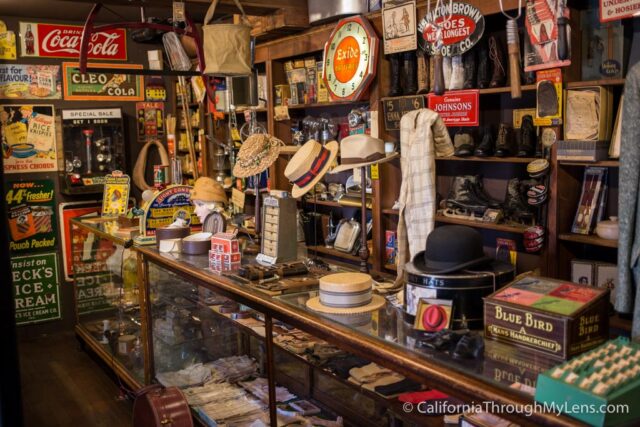 My favorite thing I saw was a box of candy bars that I knew the names of but did not know the original style and look of. You can see them pictured below. It is experiences like this that make this spot such a fantastic 15-minute attraction in the city.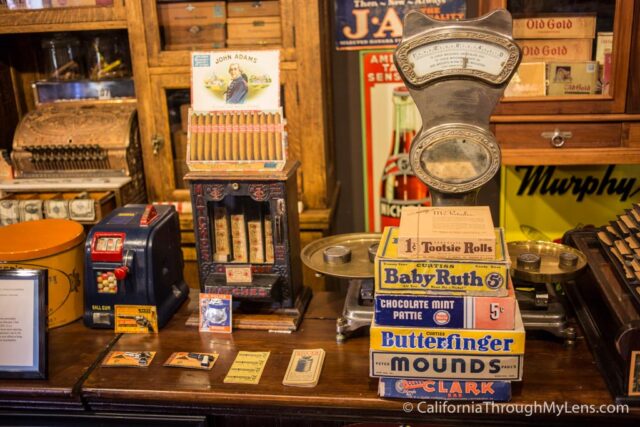 All in all, I highly recommend you visit Ruddy's when you are in Palm Springs, paying 95 cents helps keep this museum running so that more generations can visit it. Let me know your favorite thing you saw in the comments.