When it comes to record stores I am like a kid in a candy shop. I love to just browse the aisles and see what gems I can stumble on. For me Amoeba is the perfect place to do this. Amoeba Records has been able to do what many stores have tried unsuccessfully to do in the past, turn themselves into a Hollywood landmark. This is especially surprising since this is the third Amoeba Music, behind the San Fransisco and Berkeley store and has only been in existence since 2001. Since then it has gathered one of the largest collections of music, DVDs and records in the entire world and has got huge musicians such as Paul Mcartney to stop by for surprise shows. Amoeba is truly a Hollywood Experience.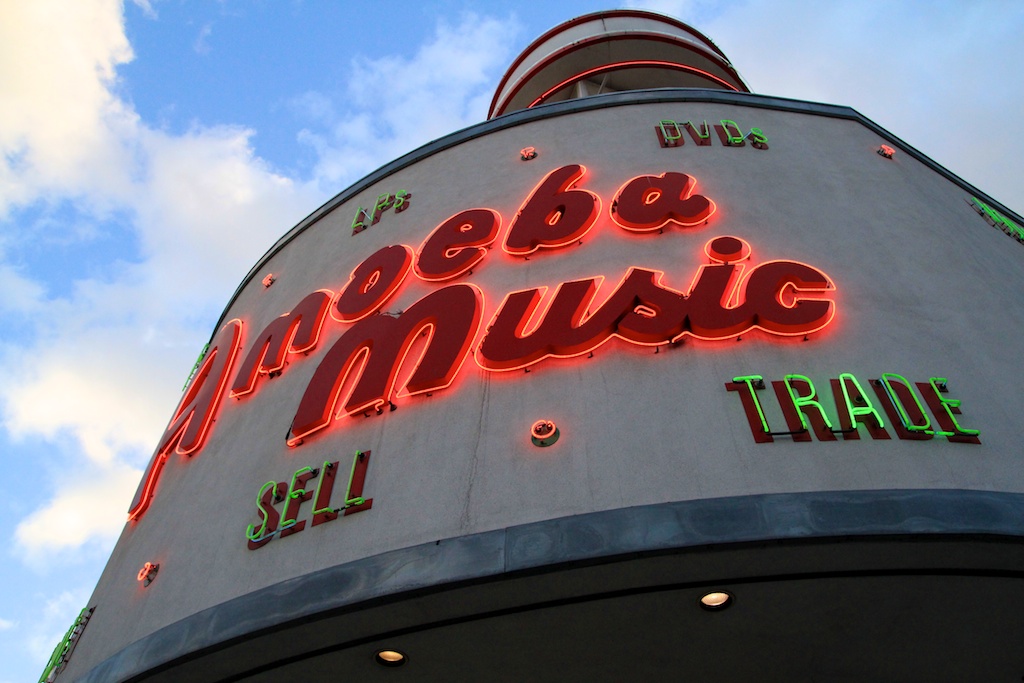 History
Founded by former employees of nearby Rasputin Records, Amoeba Music opened its first store on Telegraph Avenue in Berkeley in 1990. Then in 1997 they expanded to the San Fransisco store in the Haight-Ashbury District. The Southern California location was added on November 17, 2001 when the store opened a new branch on Sunset Boulevard (at Cahuenga Boulevard) in Hollywood. At the time of its opening, the store planned to stock as many as 250,000 titles, which would place the store among the largest independent music stores in the world.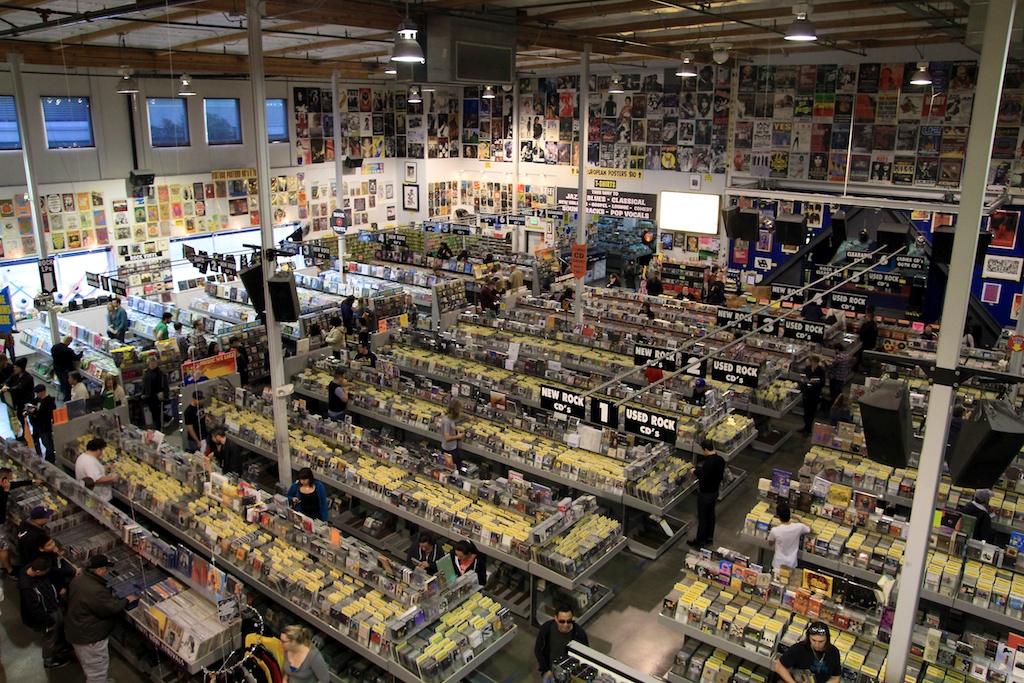 Music
Clearly the reason to go to Amoeba records is the music. Their selection of records and CDs is second to none. Their music is broken into different styles throughout the store and they have at least 15 full aisles of both new records and dollar classics, where you never know what you will find. When I was there I picked up classic records from Steve Martin, Chicago, Kansas and Steve Miller Band all for as dollar each. You can spend hours in this area alone. There is also a Jazz section that is huge and areas dedicated to rap, rock and world music, just to name a few.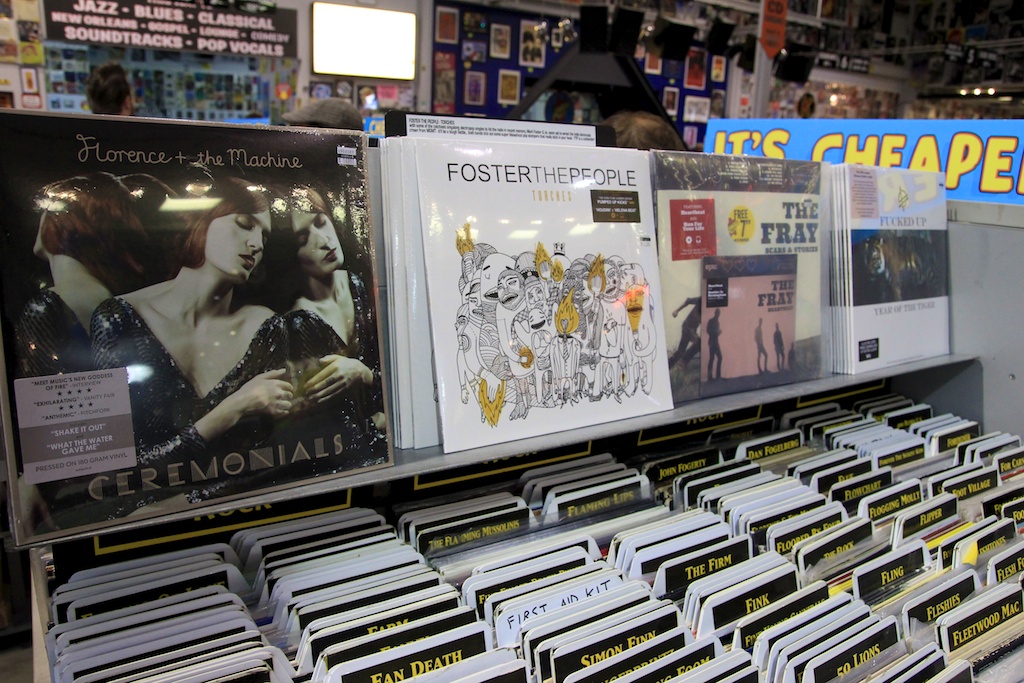 Movies
Upstairs Amoeba features a huge section of used and new DVDs and Blu Rays. This section gets more and more popular every time I am there, and they have a lot of memorabilia such as posters and other goodies that you would expect to see in the Hollywood location.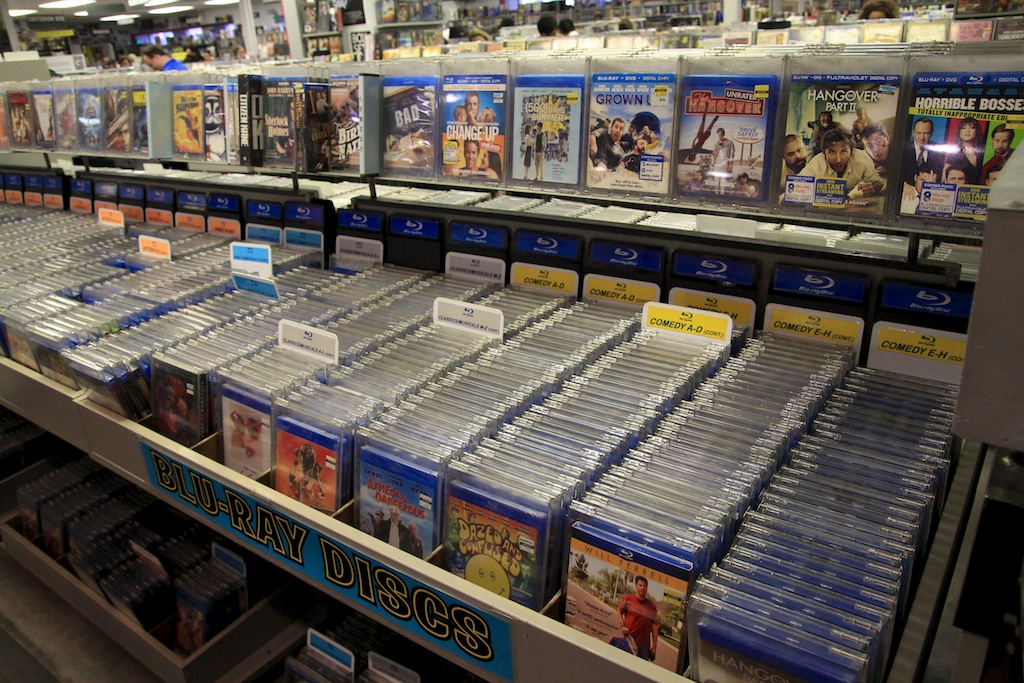 Art
One of the things many people don't realize when they go there is that almost all of the posters on the wall can be purchased as well. These feature unique movie posters, band posters from shows years in the past, and even a section of rare records from huge bands like the Beatles and Elvis. You really never know what you will find.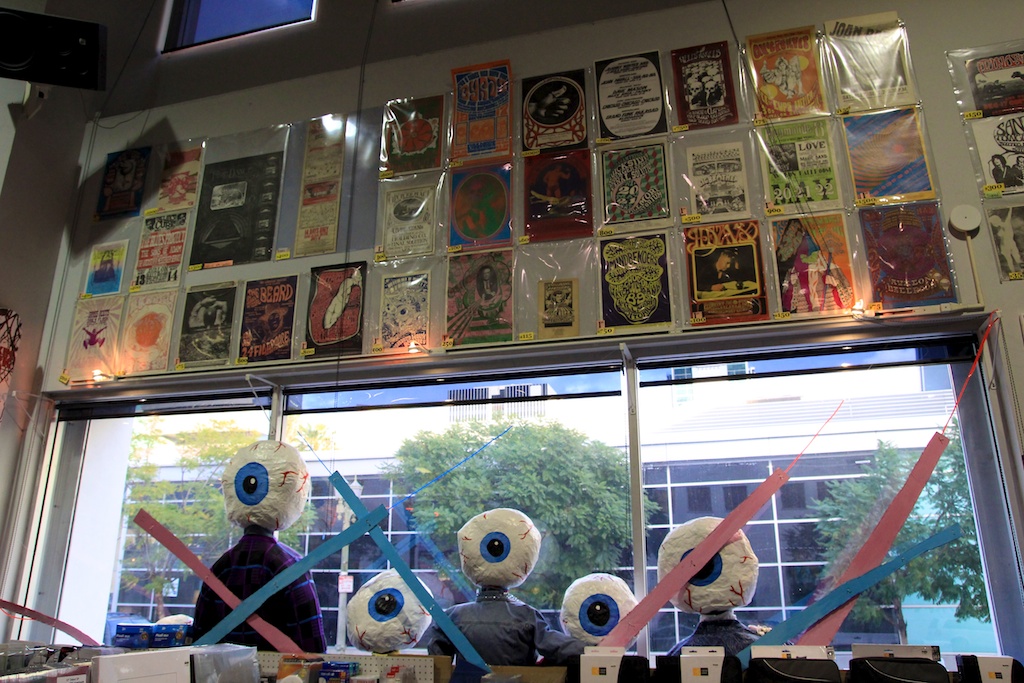 Atmosphere and Parking
Another huge plus for Amoeba is the fact that they offer free one hour parking right under their store. If you have spent much time in Hollywood then you know how rare this is. It can get packed on the weekend, but almost every time I go there is usually a spot open. Parking down here allows you to see the unique elevator they have that is completely covered in graffiti or walk the stairs which are littered with stickers of bands, posters and other memorabilia. Creating an atmosphere that works well with the record store itself.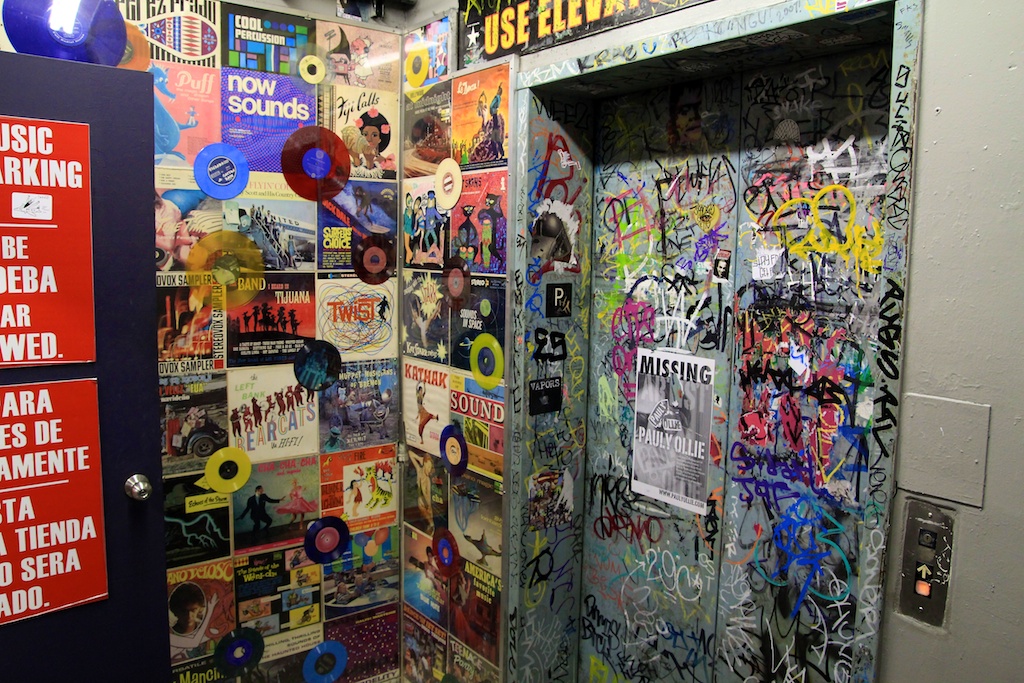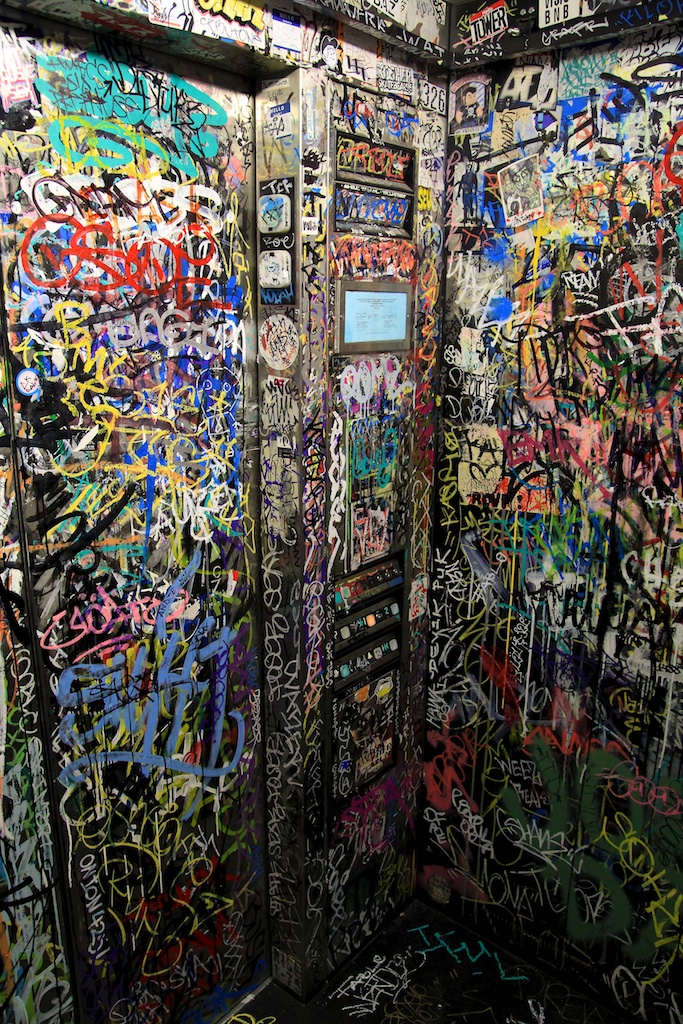 If music is a part of your life as much as it is mine then you owe it to yourself to spend some time in Amoba Music. It is a great store that will help you lose track of time as you revel in the music of the past. Check it out during your next trip to Hollywood. You can see the rest of the pictures and get directions below.
Photo Gallery
Get Directions