This little park in the North end of Cherry Valley is a great example of the county parks many people do not even know exist. It has camping, hiking, fishing and even ample picnic ground,but I had never even heard of it. I set out to explore it in my attempt to uncover the awesome places right in my backyard.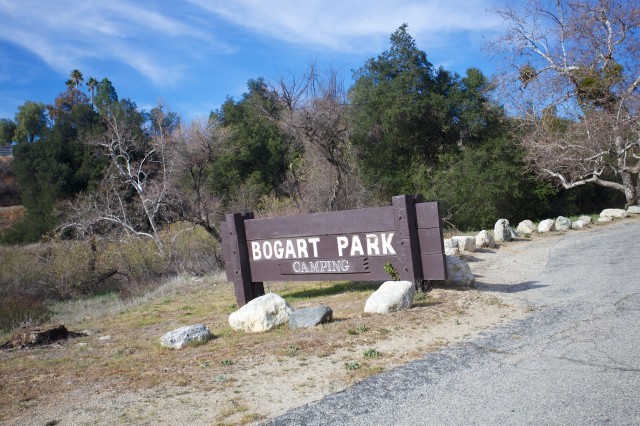 Details
5 dollar day use
Lots of open space, parking and restrooms
Pets only on a leash
Beware of bears
Day use : 8am – sunset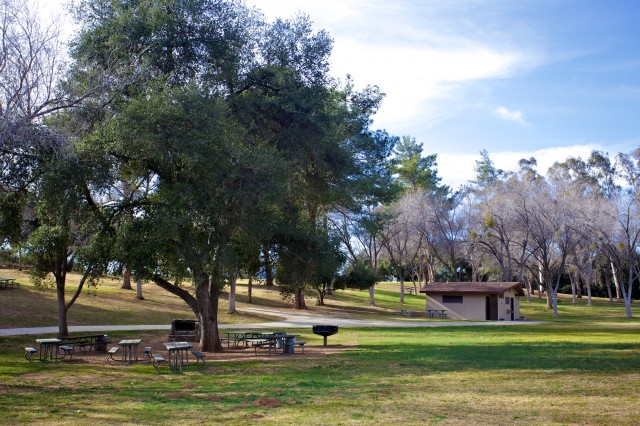 When we entered the park and paid our fees on a Spring Sunday morning, I anticipated there to be a lot of people using the space but found almost no one. I drove up to the day use area first to see what was there and was shocked to see only one other car and no children on the playground, you would expect areas like this to have more use especially on a nice weekend. Here is what they had to offer though.
Fishing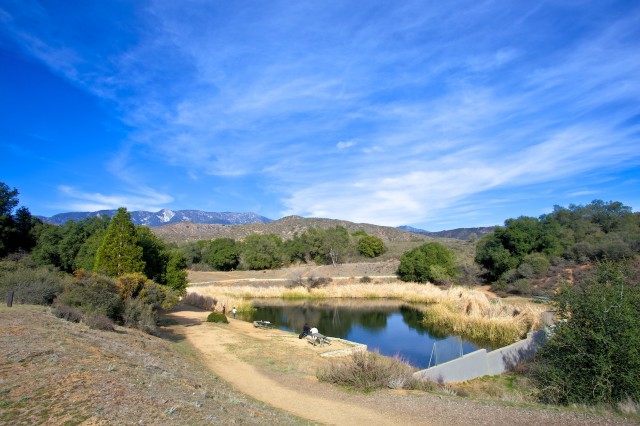 There is a small but nice lake for fishing. There were a couple of people there enjoying it and it was a nice place to relax without a lot of people. No one I talked to had any luck so far that day but I was told they were fishing for trout.
Picnic Areas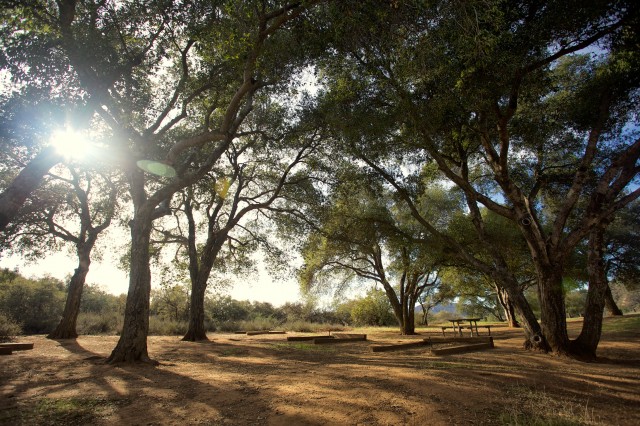 This is the main area of the day use part of the park was for picnics. There is a massive grass area with lots of picnic tables and space. It was a nice area with lots of shade trees and a restroom. I imagine it being a great place to gather the family and spend some time outside.
Playground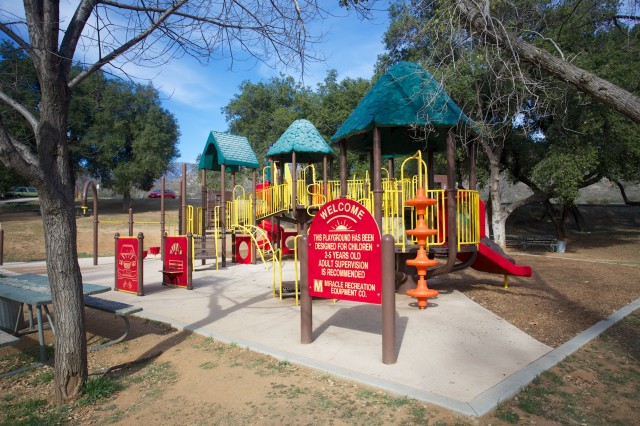 The playground in the upper part of the picnic area was also pretty nice. It looked like it had been redone in the last couple of years and had a lot of things that made the child in me want to explore like a big slide and a small rock wall. I could see children and families enjoying this area for sure.
Campground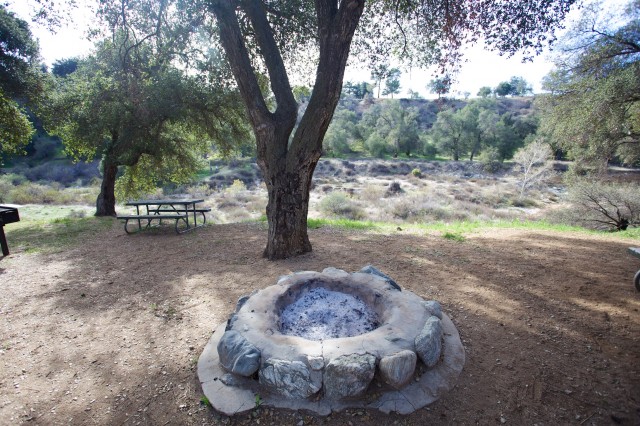 The campground had about 25 spots and they all had a fire pit and a parking spot. The area is pretty with shade trees and it overlooks the dry creek (thanks California drought).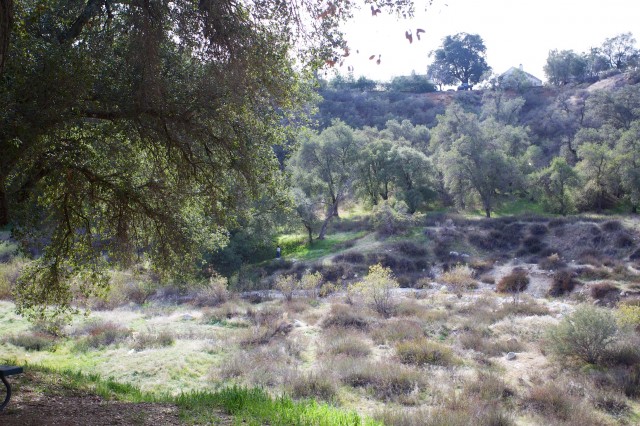 Equestrian Campground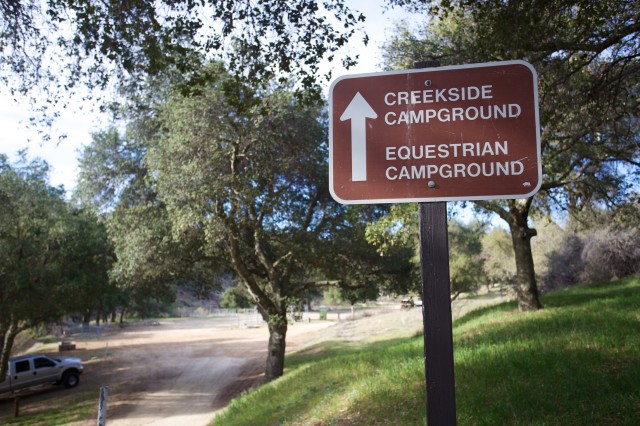 After the regular campground is a decent sized equestrian campground with lots of room for horses. I don't do this myself, but I haven't seen it much at other places I have visited so I imagine this could be a good draw for the park as there were a lot of nice places to ride.
Oak Nature Trail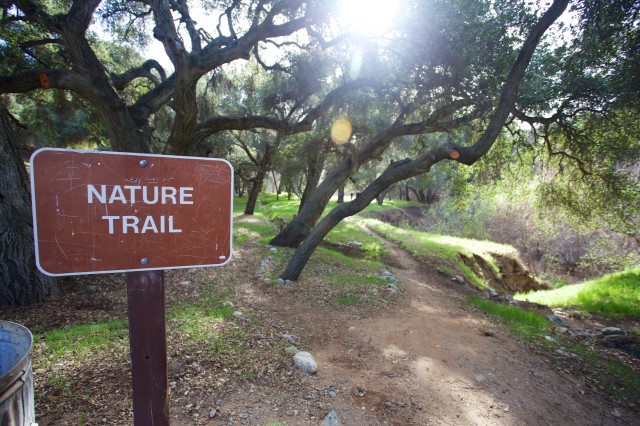 This was the best part of the park for me. Right near the entrance is a small parking lot for a beautiful nature trail through some majestic oaks. It is a very short trail but it really is beautiful.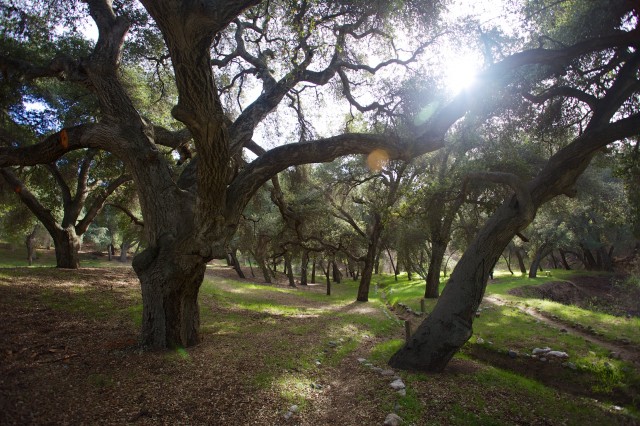 There are some really big trees to see here and in the warm summer months it is a place with a lot of shade as well. I spent the most time here exploring and photographing the trees.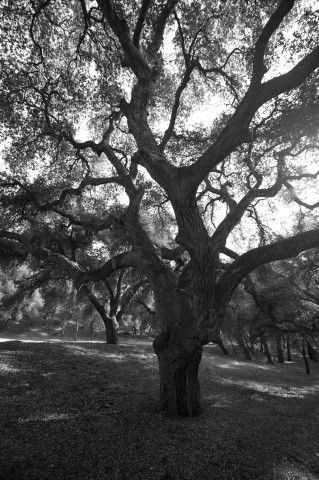 All in all Bogart Park is a nice little park, I don't see myself coming here to camp but I know some families that would enjoy it and I imagine the equestrian draw is probably pretty big as well. All of this to say, go see what is in your backyard, you never know it could be awesome. Make sure to leave a comment letting me know if you have been.