Buena Vista Winery: California's Oldest Winery
While it seems like the California wineries have only been around for a few decades, you may be surprised to know that the oldest winery in the state, Buena Vista, has been producing wines in one way or another for over a century and a half. It is a beautiful and incredibly historic winery in Sonoma County, and one I suggest you visit even if you don't like wine. You can read all about it below.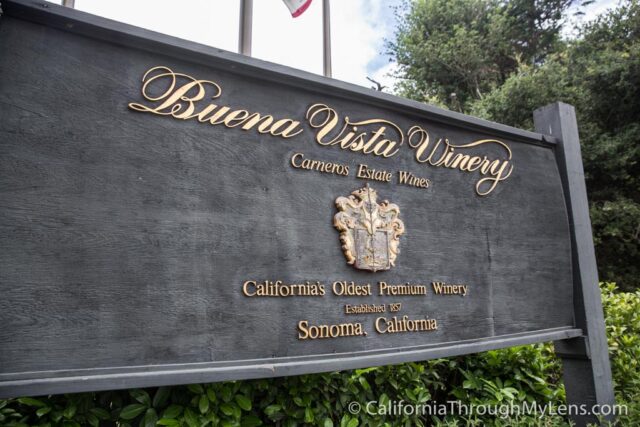 Details
$15 for the standard tasting, $30 for the reserve
Location: 18000 Old Winery Rd, Sonoma, CA 95476
This information is from my visit in 2016 and 2017
Getting There
Buena Vista Winery is located in the northeast part of Sonoma, about 7 minutes from the main downtown area. As you approach the winery, you will see the signs that point you towards it as it is a California state historic location. There is a big dirt parking lot with lots of space, even on the weekends.
History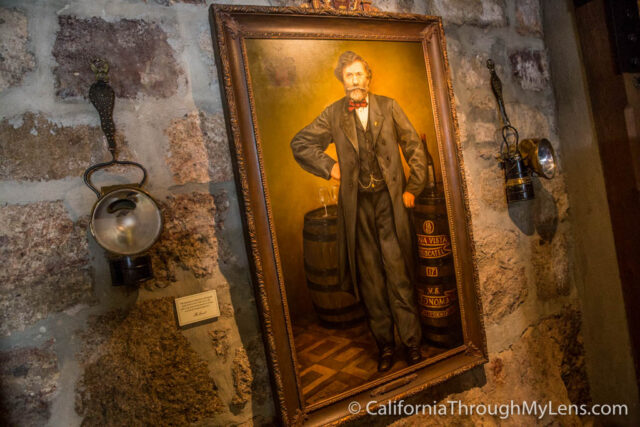 Below is a brief history, and you can read the full history on their site.
Agoston Haraszthy came over from Europe in search of "purple gold" in 1840. He ultimately settled in Sonoma, where he founded Buena Vista Winery in 1857. Despite his abrupt death in 1869 in an alligator-infested river in the jungles of Nicaragua and following the challenges of the depression, prohibition, and phylloxera infestation, his beloved Buena Vista Winery has not only endured but also prospered.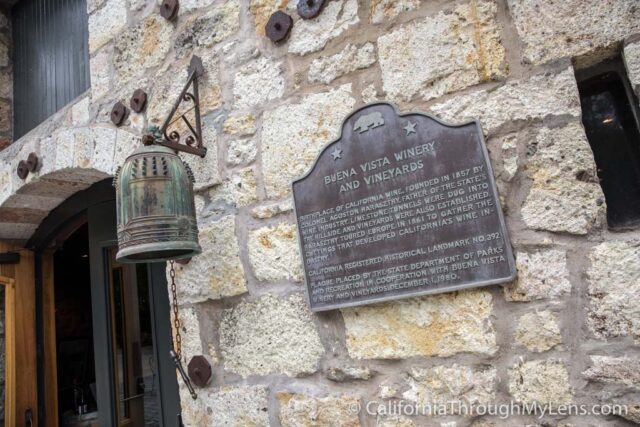 Boisset Family Estates, a family with real love and respect for Buena Vista, is passionately committed to continuing the imaginative vision and unique legacy first created by Agoston Haraszthy 150 years ago.
The Winery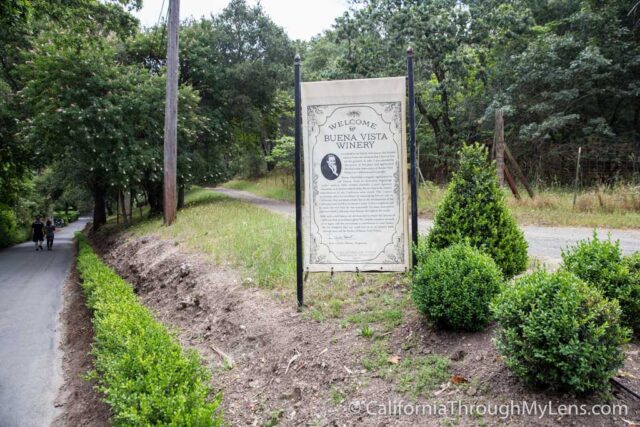 When you park in the dirt lot, you will then proceed on foot for 2/10ths of a mile to the winery itself. This walk is shaded and beautiful as it tells the history of wine on large banners as you walk. There is also a small maze here that children can take time to explore.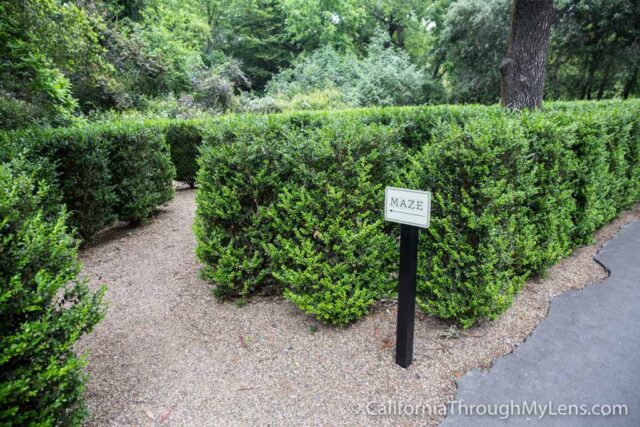 Along the right side, there is a section that spotlights famous people from the history of the world that had an impact on producing wine.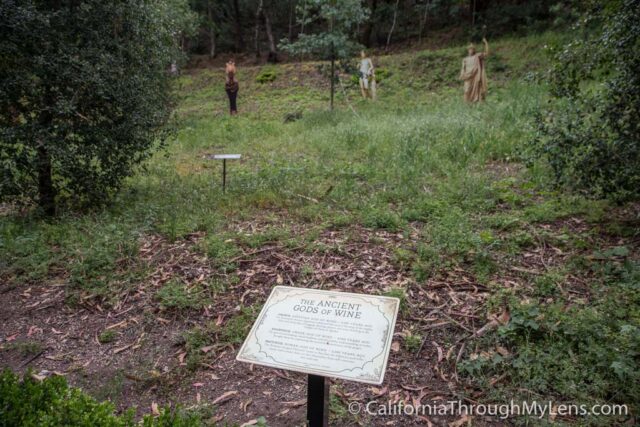 Some of the people it spotlights are Greek gods, the founding fathers, and even Father Serra of California's mission history. It was an interesting way to make the walk to the winery fun.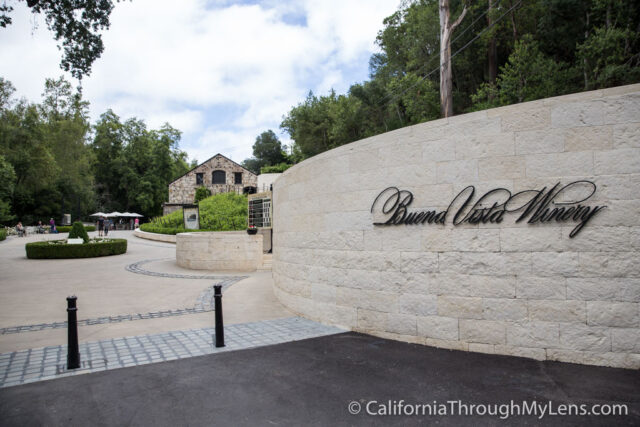 When you approach, you will see the large sign for the winery that people will probably be posing by for photos.
The Tasting Room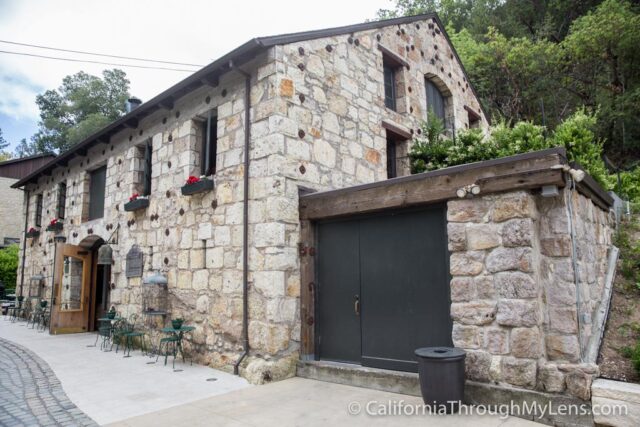 The best part about this winery is the stone-walled tasting room from the mid-1800s.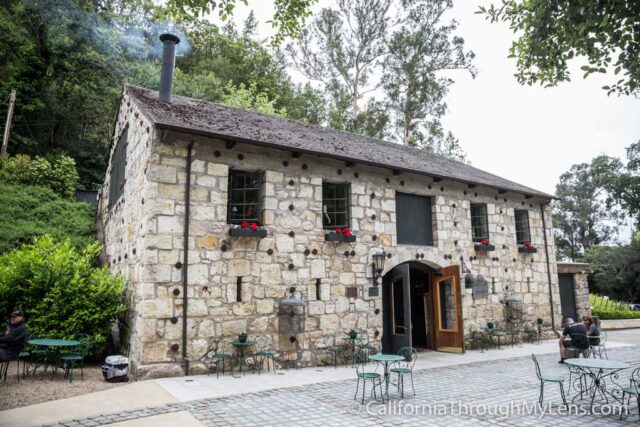 This building is impressive and worth seeing, even if you are not a wine drinker. There is a plaque near the door, designating it as a place of historical significance in California.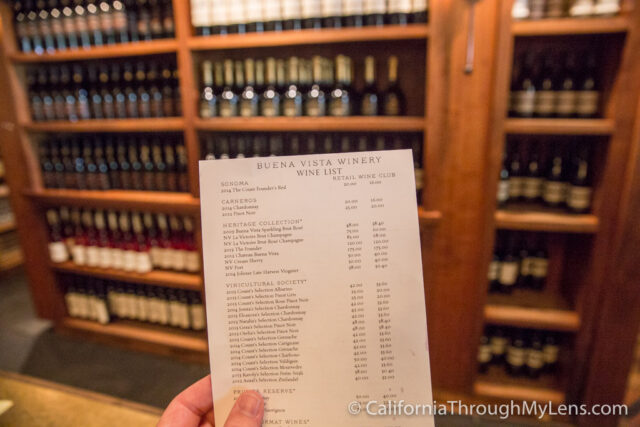 The interior of the building is just as beautiful as the exterior, with a large central room and a second floor square walkway that looks down on it.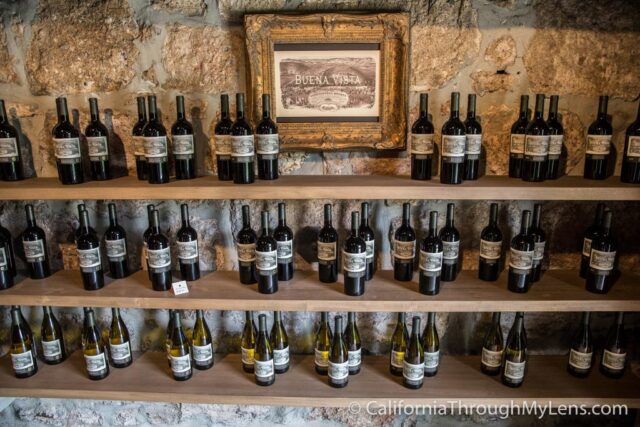 It has the same vibe as an old rustic cabin that has been renovated to be modern and that you just want to spend time relaxing in.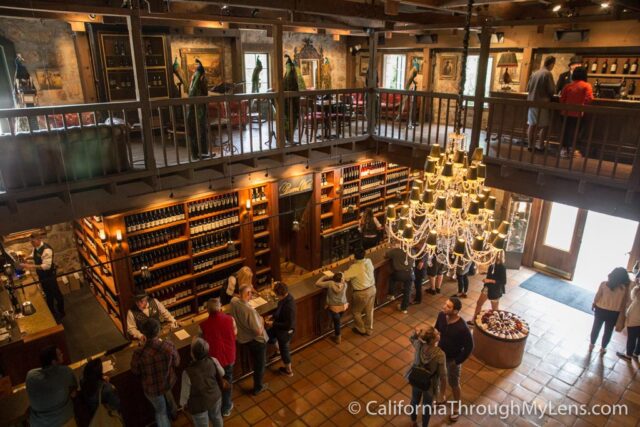 I went to the second story first and took pictures looking down at the tasting room. This area had a lot of history on the winery as well as a members-only tasting area full of stuffed peacocks.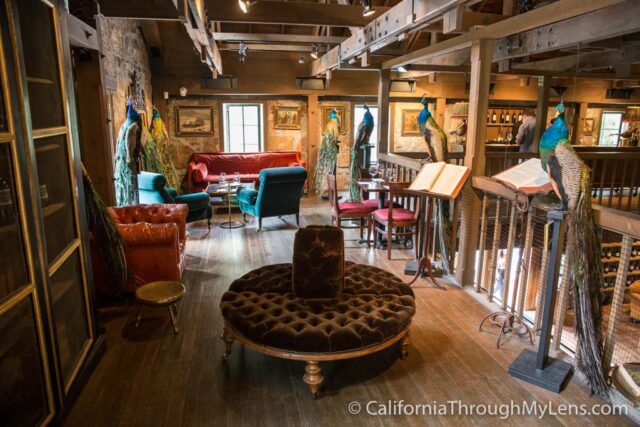 After that, I went down and explored the first floor, which had a shopping area, fireplace, and seating surrounding it.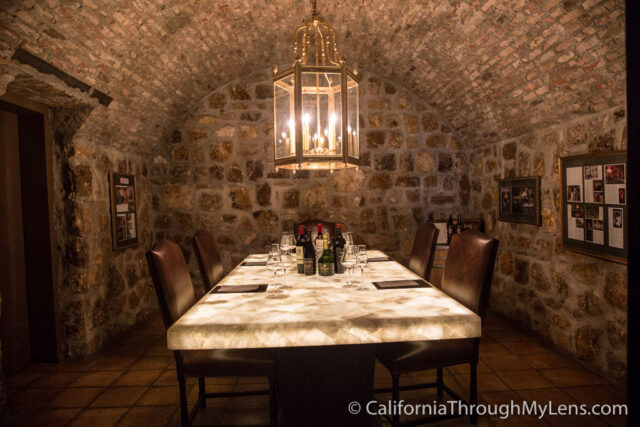 There was also a beautiful room they use for reserve tastings in the back.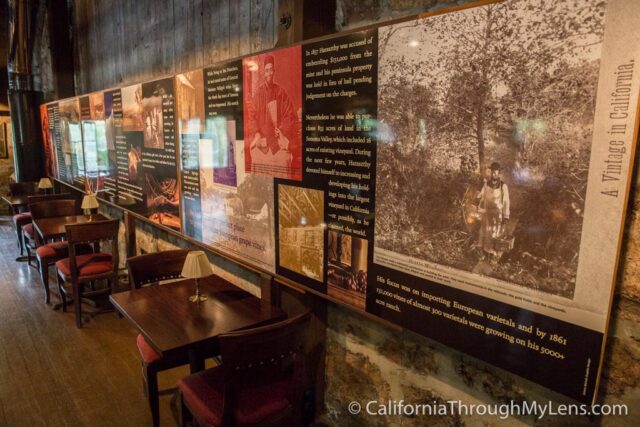 If you want to taste wine, you can step up to the counter and do either the regular or the reserve tasting. I was driving though, so I didn't taste any while I was there. Update: I went back again and tasted wine at a later time, and it was great.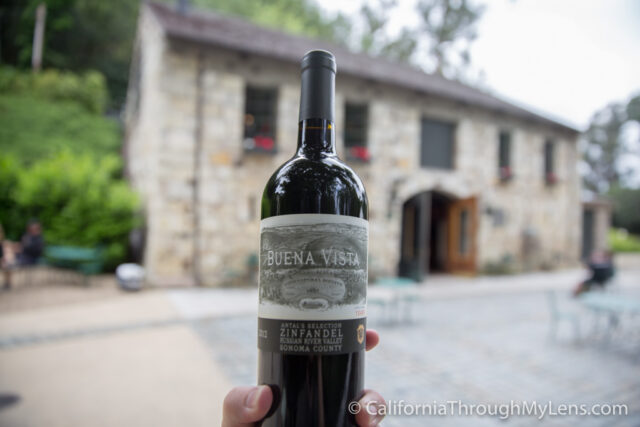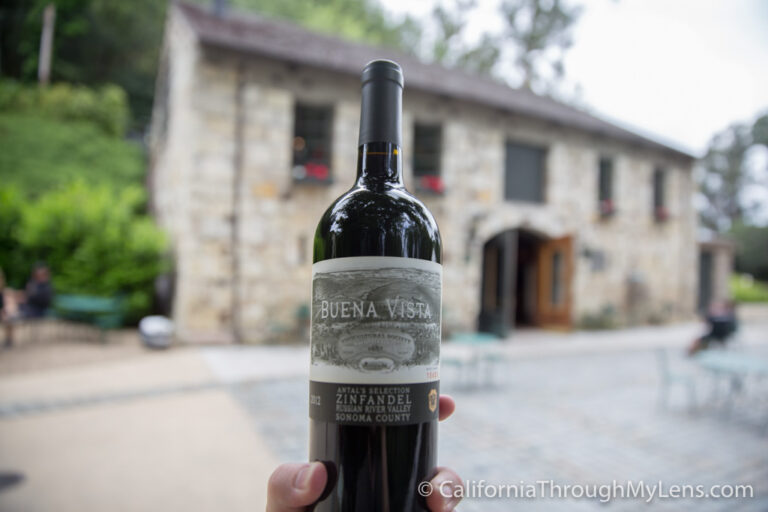 After exploring the grounds a little more, I headed back to my car to go on my way. I can easily say that this is a spot I would come back to as I was impressed by the fantastic history and the fact that the tasting prices and bottle prices were not what you would expect from the area (more affordable then you would think). Let me know what you think in the comments if you visit California's oldest winery.