Marriott Coronado Island: Spa, Wellness Center, Biking & Kayaking at a Fantastic Resort
Disclosure: This hotel was provided free of charge; all opinions are my own.
Coronado Island is one of those places that I always enjoy exploring. It is a small town, but it has a great bike path, lots of history, and fantastic places to stay like the Marriott Coronado. This post is specifically about the hotel, and you can read all of my recommendations for what to do on the island here.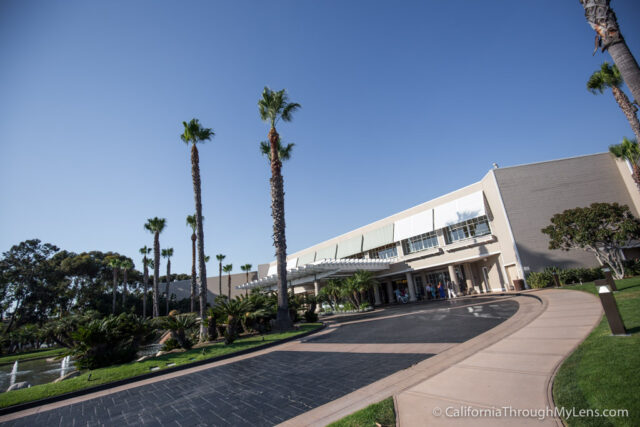 Details
Highlights: Netflix in the rooms, bike and kayak rentals, located on the boardwalk, wellness center with yoga, lap pool, tennis courts
Location: 2000 2nd St, Coronado, CA 92118
This information is from my visit in 2016
Getting There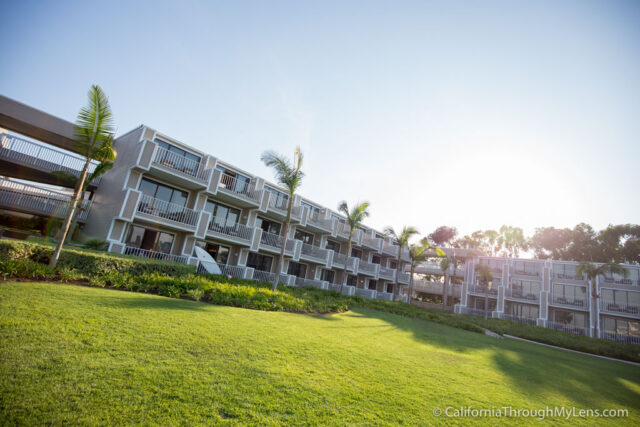 When crossing over the Coronado Bridge from San Diego, you will want to take the first right on Glorietta Blvd, which will lead you directly to the hotel. You can also take the ferry over from downtown San Diego, and it is about a 10-minute walk from the ferry landing to the hotel.
The Hotel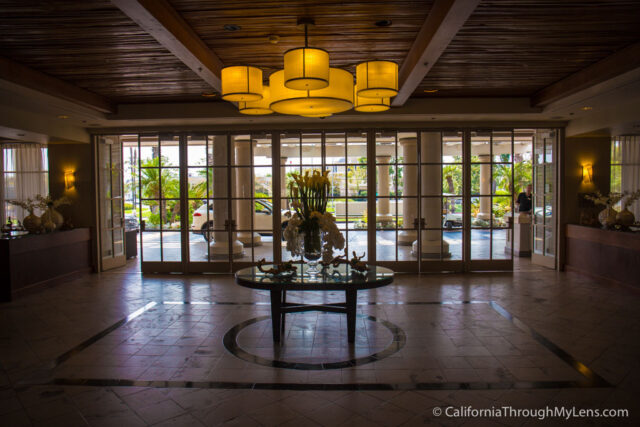 From the moment you walk in, you will notice the relaxing atmosphere they create at this hotel. While the Hotel Del is terrific and historic, it is always busy with massive amounts of people in the lobby and on the beach. This is what makes the Marriott so lovely, when you arrive there you will feel like you have found a secluded part of the island for yourself.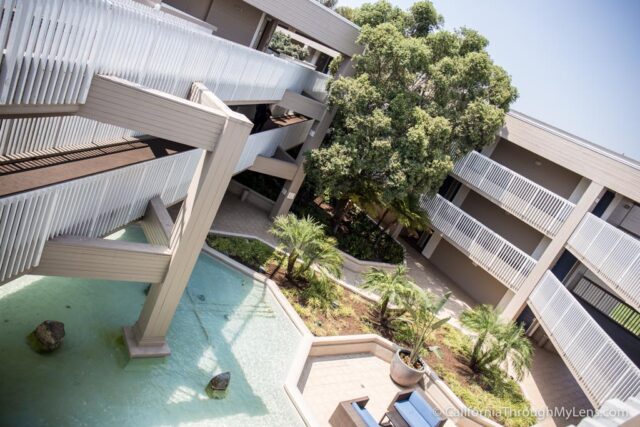 The lobby always has different fruit-infused waters, with blackberry mint and pineapple mint being the types I saw while I stayed there.
The Rooms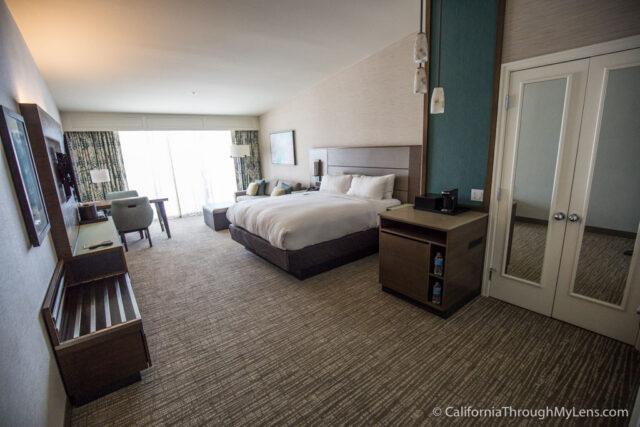 Of course, all of this wouldn't matter if they didn't have nice rooms, and that is something that they have spent a lot of time upgrading over the last year.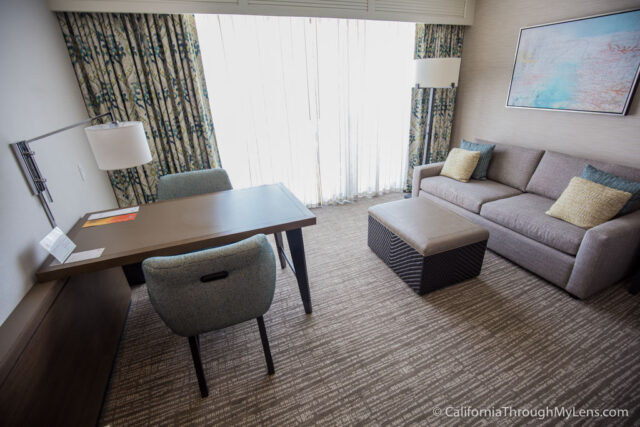 The room I stayed in had a large king size bed, a small table with two chairs, and a full couch.
The bathroom had both a shower and a large bathtub for relaxing.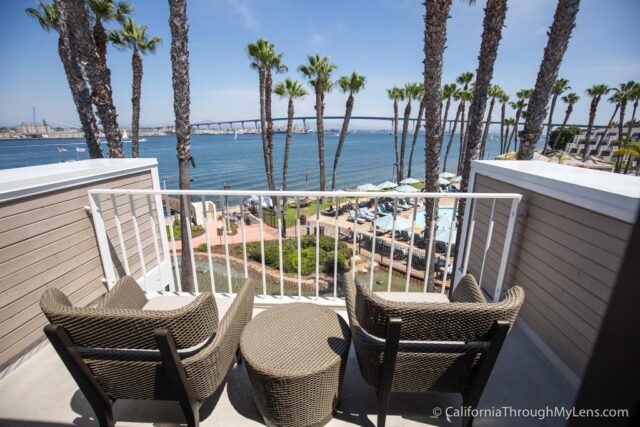 The patio was my favorite part though, as it overlooked the pool and the Coronado Bridge.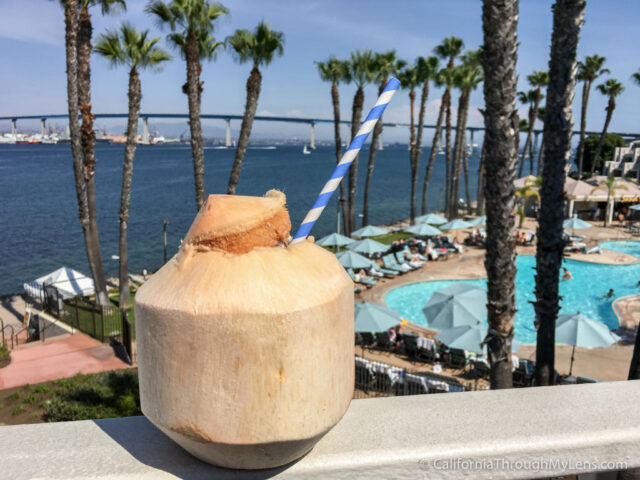 Lastly, there are outlets all over which are vital for a techie like me, and they have Hulu and Netflix on their TV's (you can plug in your login information to and watch movies in the room). I could see this becoming a big thing in the hotel industry over the next five years.
The Activities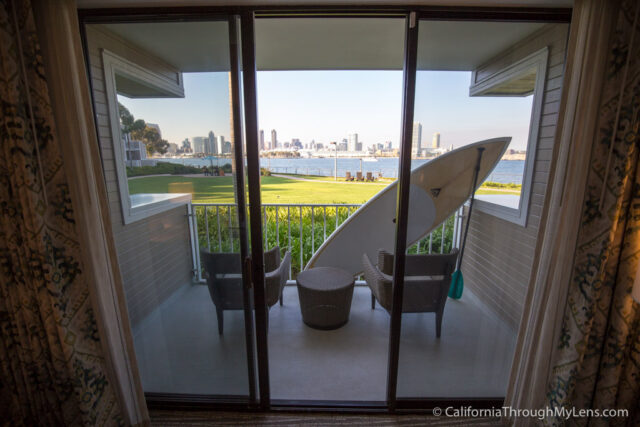 By far the best thing about the hotel for me is the activities though. I took advantage of a lot of them while I was there, such as the below things.
Biking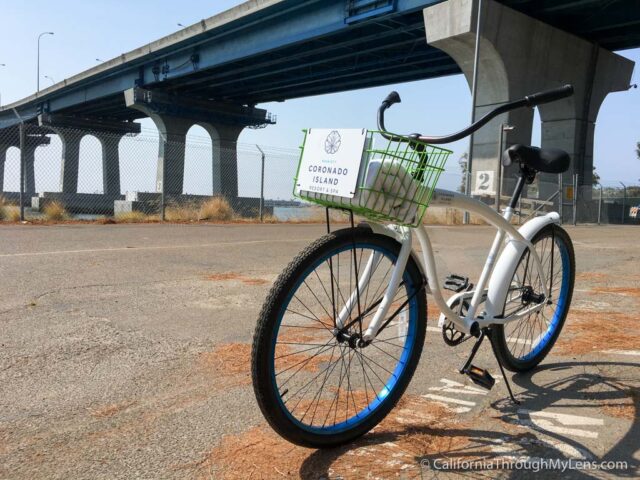 Included with the resort fee is a daily bicycle rental. I took the bike out on the boardwalk and took my time to complete the 6-mile bike ride around the island.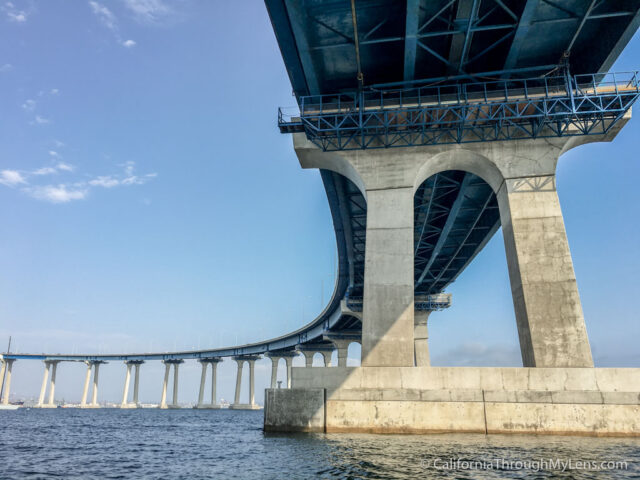 Bikes are such a great addition; the trail around the island is paved and flat. It takes you all over, including Hotel Del and even downtown, if you desire. I most enjoyed being able to get under the Coronado Bridge for some photography.
Wellness Center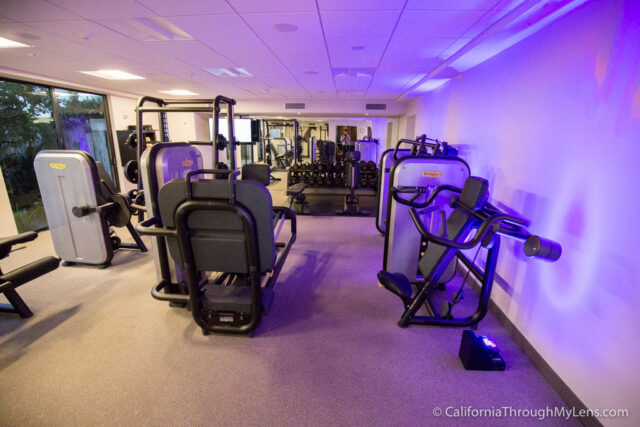 Also included with the resort fee, the wellness center is a great spot to work out while at the hotel.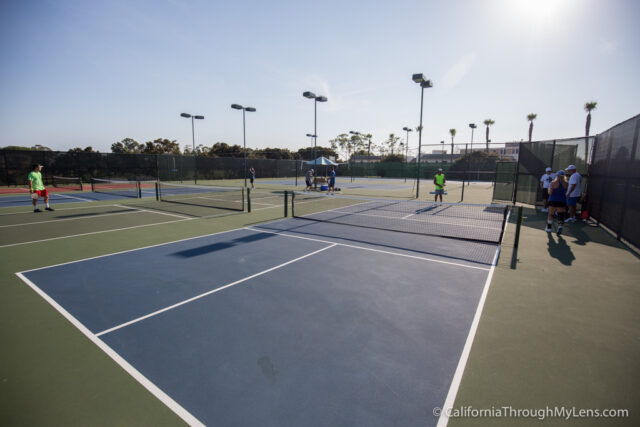 I went over there a couple of times to work out and to take a yoga class.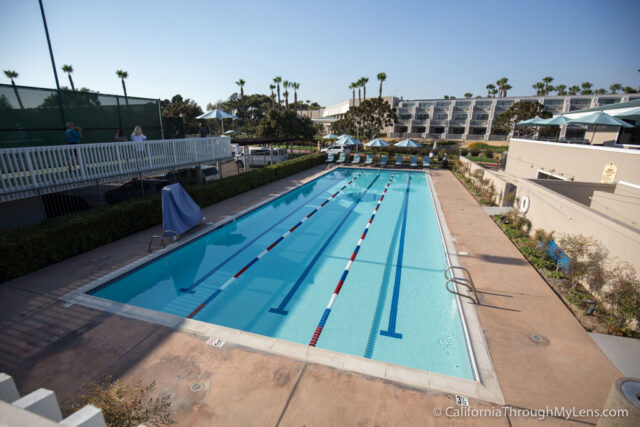 They also have a lap pool and tennis courts, making this one of the best wellness centers I have ever seen at a hotel.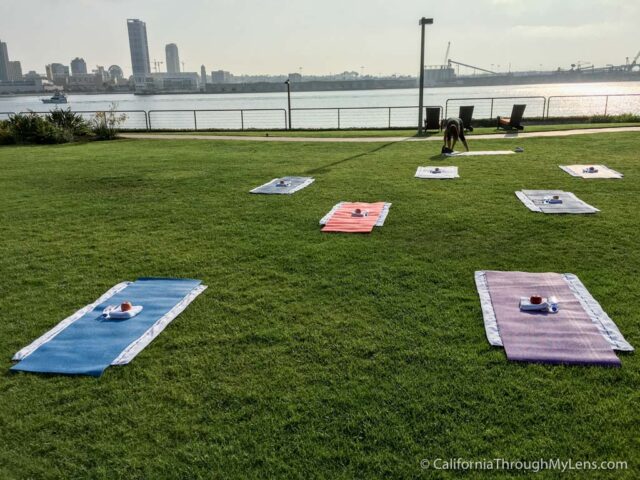 Also, watch for pop-up yoga classes on the lawn. They had one when I was there, and it was a great way to have a relaxing morning while looking out over the water.
Kayaking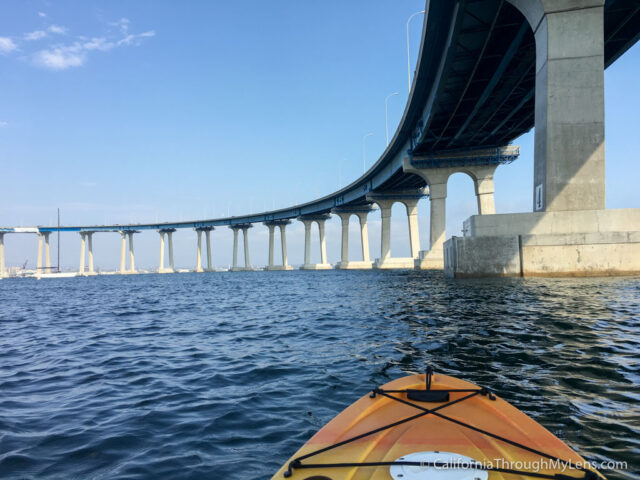 Kayaking is an additional charge, but it is a beautiful place to do it, and they have rentals right out on their pier. I hopped in a kayak and took it down to the Coronado Bridge to see it from this unique angle. You could also go along the shore to over too Ferry's Landing as well.
Spa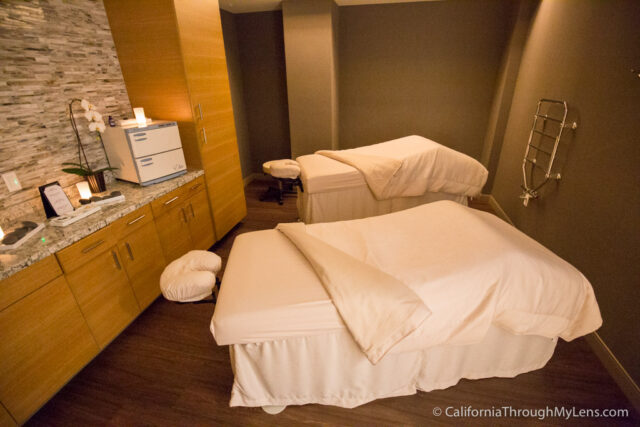 While I don't consider myself too much of a resource on spas, I did get a chance to check it out while I was at the hotel.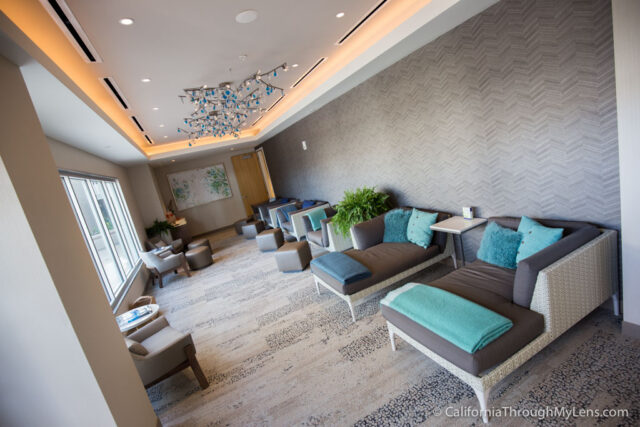 I opted for a 50-minute deep tissue massage, and my therapist Grace was fantastic. I left feeling completely rejuvenated and relaxed.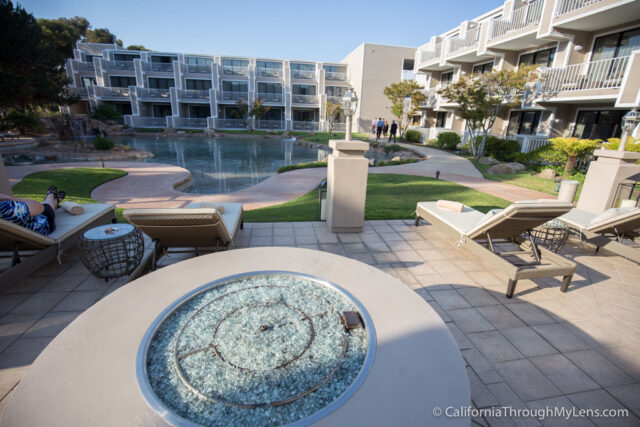 I especially like that the spa has a beautiful outdoor seating area with a relaxing waterfall and pond that you can hang out at before or after your service.
Food
Not to be outdone by the amenities, the food options here are also on point, making it harder to want to leave and go into town.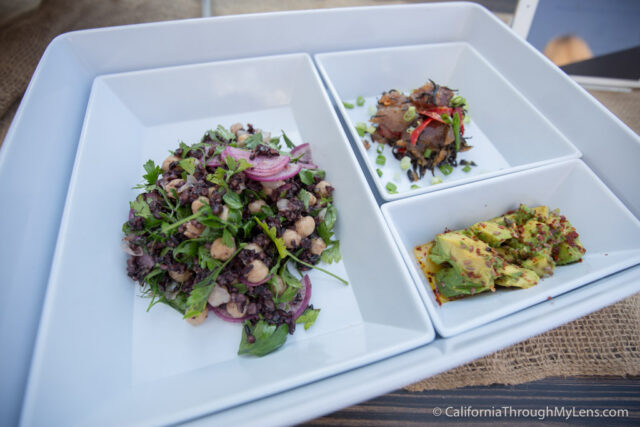 When I was at the spa, I opted for a Bento Box (~$20), which I enjoyed near the water area I mentioned above and which had seared ahi, fresh fruit, and veggies.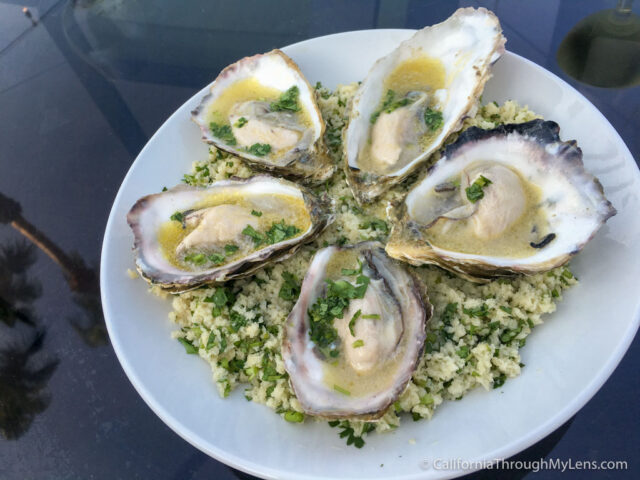 For dinner, I went to the restaurant they have in the hotel called Current. I was impressed with the food here as Chef Michael Poompan is doing some unique things with the menu.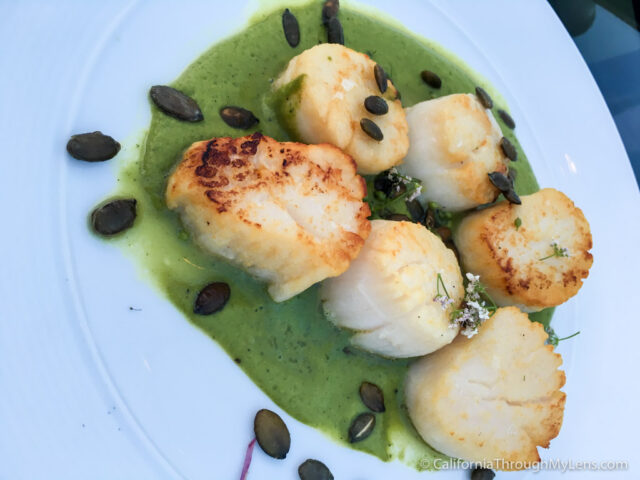 I got the special they had that night, which was a "surf and turf" with braised beef short ribs and scallops. It was mind blowing.
One of the last things I enjoyed about my time at the Marriott was that the property is connected to the boardwalk, so it is a great spot just to go for a walk whenever you choose. I did this at night and loved being able to marvel at the San Diego skyline from across the bay.
All in all, this is an excellent spot for a relaxing vacation in Coronado. I will certainly be back as I find myself on the island at least once a year. If you have been to Marriott Coronado, be sure to let me know what you think in the comments.