Often voted as one of the best pizza places in all of Los Angeles, if not all of California, Pizzeria Mozza is a foodie mecca in LA. With a mouth watering dough that is baked by La Brea Bakery and delivered daily, this small pizza shop is one of those places that you really need to experience for yourself, here is all the information.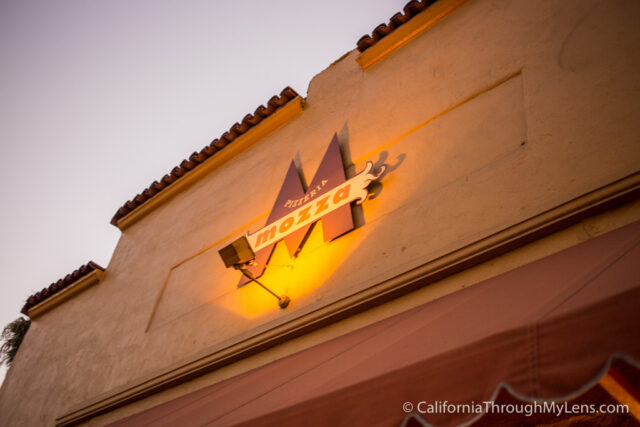 Details
Cost: $20-$30
Hours: 12PM – 12AM
Location: 641 Highland Ave, Los Angeles, CA 90036
When you arrive at this small corner restaurant, you will want to quickly look for street parking. There is street parking available but be sure to read the signs so you don't get a ticket. If you don't find any you can always pay $10 for valet parking right behind the restaurant.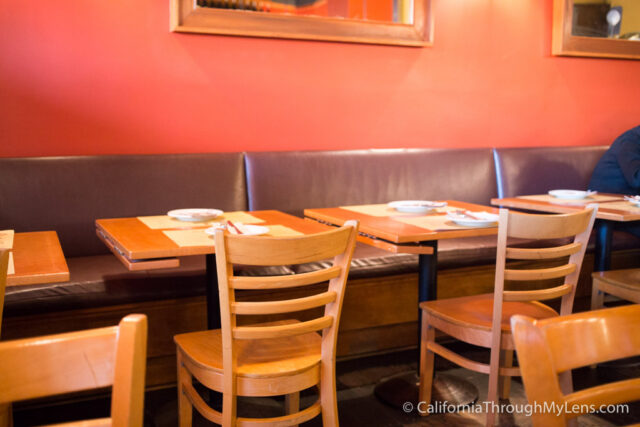 The interior of this spot is small and charming. They fit as many tables as they possibly can into the main floor area and they have two full bars that you can sit at if you can't get a spot. I do recommend getting a reservation in advance though as this place can be really busy, especially on the weekend.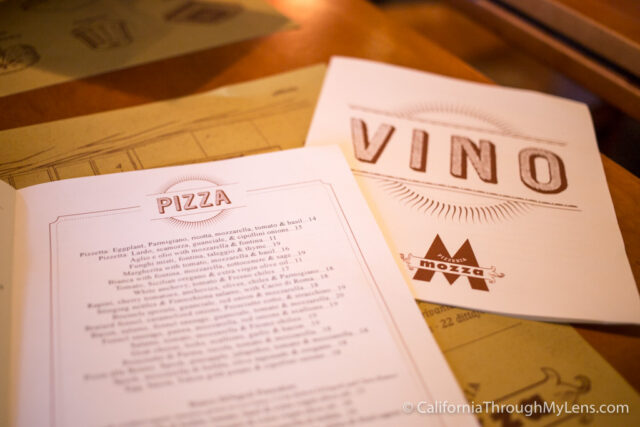 The Food
The menu is full of things I can't pronounce but the wait staff is happy to explain all of the options to you so you know what to pick, here is what I got though.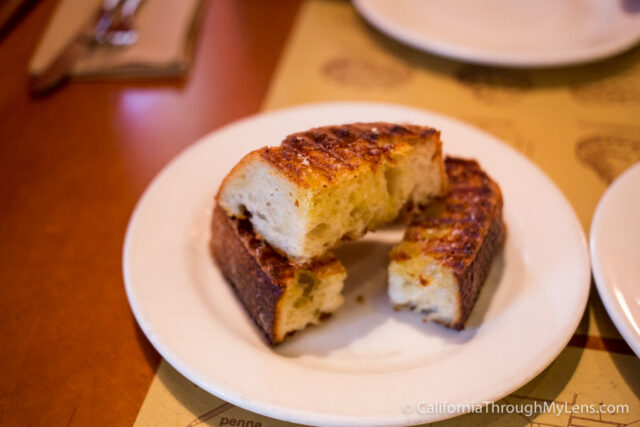 Bread – Four small pieces of buttery olive oil goodness, so rich and so good.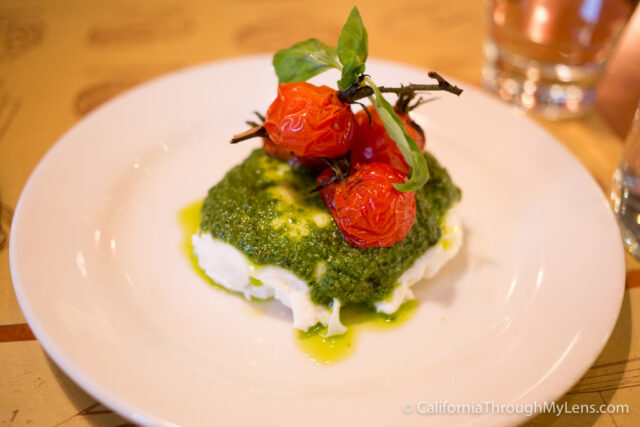 Caprese – Small plate but it comes out with tomatoes grilled on the vine and ample amounts of buffalo mozzarella. If you order this you should do it with the above bread so you can spread it on. The cheese is full of flavor but not too rich, I was really impressed. It's an expensive Caprese at $14 but it's a good way to start the meal and I doubt you will feel like you were ripped off, especially if you are a fan of the popular dish.
For the pizza, it is all about the crust. The crust is light and airy with a great crunch. It's not the type of pizza where you leave the crust on the plate as you will be surprised by how unique it is. We got two pizzas which are around 10″ in size.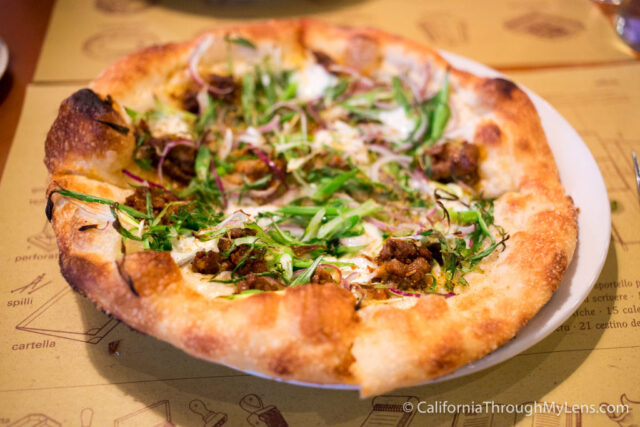 Fennel Sausage – White sauce with home-made fresh sausage on it, and  scallions and red onion to top it off. Really good sausage that works well with the light cheese and onion. It's good but it doesn't compare to the Brussels sprout one in my book.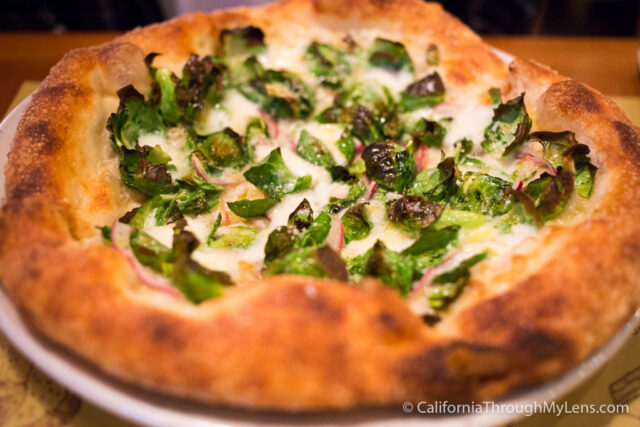 Brussels sprouts – Olive oil based sauce with Brussels sprouts, onions, and pancetta. It's bursting with a sweet-savory flavor. The saltiness of the bacon it's out of this world and it is one of the best pizzas I have ever had. You have to order it if you go and you like these ingredients
They also have quite a few popular desserts which you may want to partake in when you go, but I have not tried them myself.
I will say that this is a pricey dinner at around $60, so make sure to be prepared for that if you go. That being said I found it well worth my money as the food was excellent and I was incredibly impressed. Let me know your thoughts in the comments.