Cottage Inn and Spa: A Beautiful Hotel in Downtown Sonoma
Disclosure: This stay was provided for me free of charge; all opinions are my own.
Located in the heart of downtown Sonoma, just blocks from the historic Sonoma Plaza, the Cottage Inn and Spa is a fantastic place to spend a few days. From the moment you arrive at the quaint hotel, you are whisked away to a world of relaxation. This includes warm pastries delivered to your door in the morning and a room so lovely you won't want to leave. My wife and I loved our stay, and here is all the information.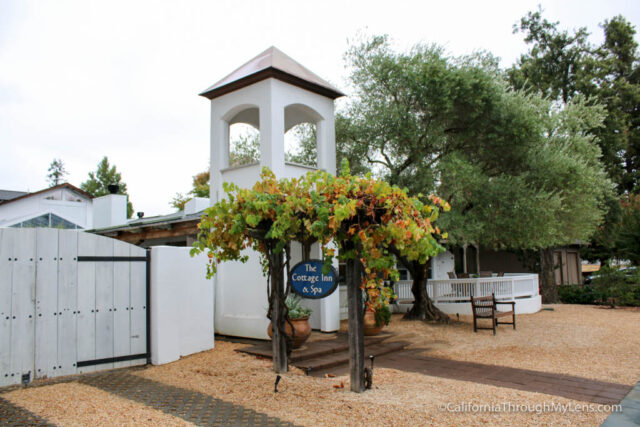 Details
Notes: No kids or pets
Location: 310 1st St E, Sonoma, CA 95476
This information is from my visit in 2016
Getting There
When driving along Sonoma Plaza on First Street, you will pass the northernmost California mission on you right, and Cottage Inn and Spa is just a block past that on the right. There is no dedicated parking lot, but there is lots of street parking.
The Hotel
The hotel has a white adobe look and fits in well with the surrounding historical buildings.The check in area is right where you enter, along with umbrellas you can borrow and bikes you can check out.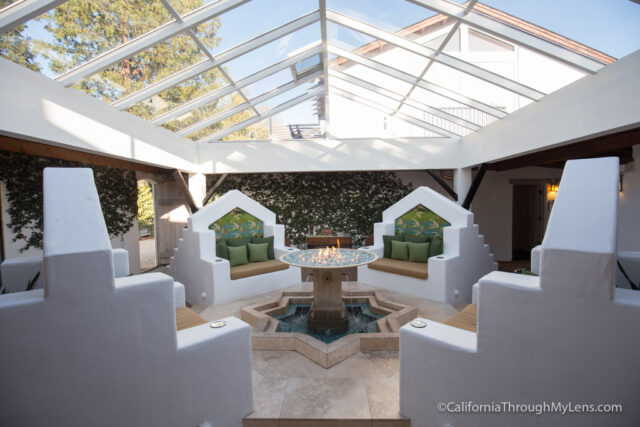 Proceeding on, you will see one of my favorite parts of the hotel, the relaxation area. Complete with large plush chairs, a fountain, and a glass ring where they have a small fire, my wife and I spent a lot of time hanging out here. Since this room is enclosed, it is always warm, and it feels like a peaceful refuge in this hotel.
The Rooms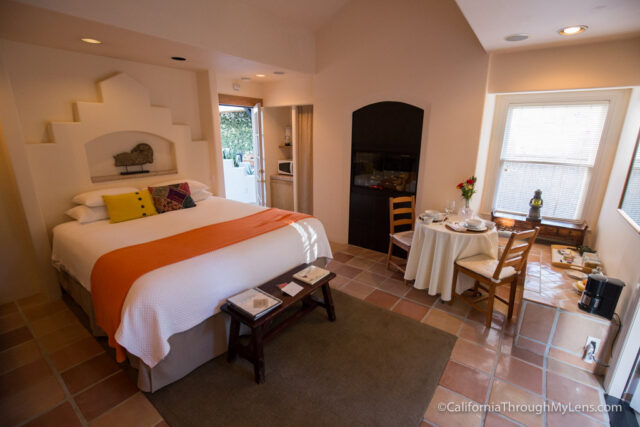 Every room in the nine room hotel has a different look and feel. The one we stayed in was called the East Suite.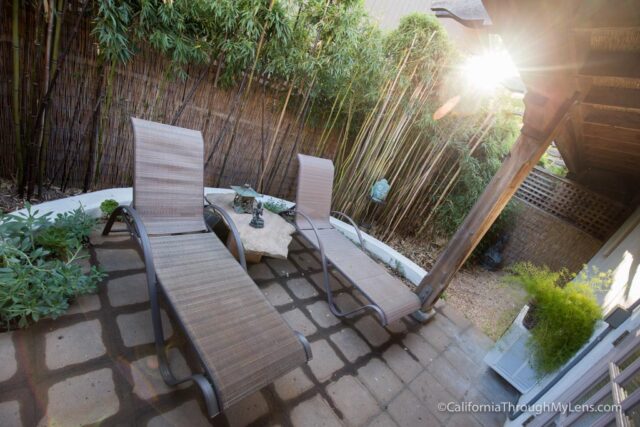 The room was large and inviting with a king size bed, small table, large bathtub, and outdoor patio.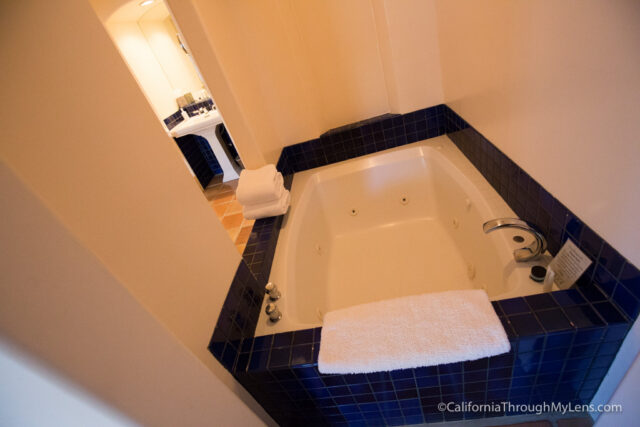 Each element has been thought out to create a warm and relaxed atmosphere while you stay.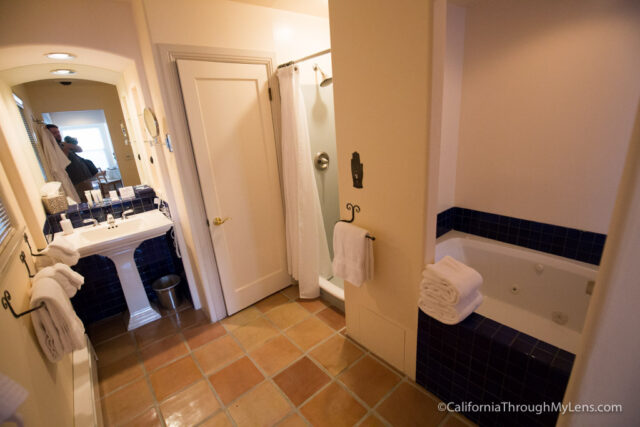 I was also impressed with the fresh orange juice and milk in the fridge for breakfast or whenever you wanted to make coffee. The hotel was full when I went, but I didn't see or hear anyone else while I was there, which was fantastic.
The breakfast here is continental, but not in the traditional sense. They bring pastries around to your room at 8 AM, and you can eat them at the in-room table along with the orange juice, coffee, and a collection of jams, butter, and cereal that they have in the room as well. Again, it is designed to allow you relaxation without even having to think about it.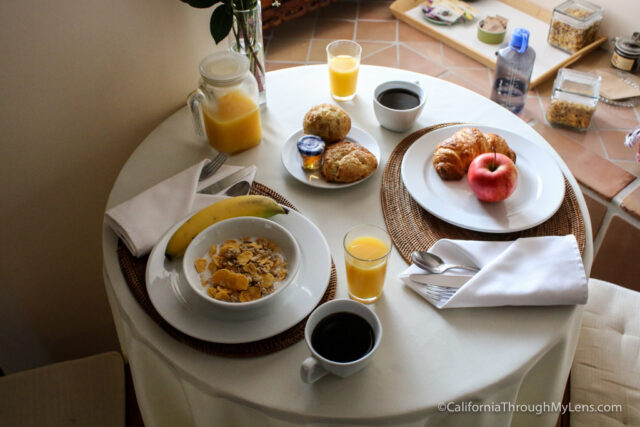 The last thing that was included with the stay was the wine pass. The pass allowed you to taste wine at a few dozen spots around the area for free or "buy one get one free" price. It was a nice add-on that most people would take full advantage of in the city, and that does save you a lot of money.
The Cottage Inn and Spa is one of the better hotels I have stayed at in recent memory. Everything was taken care of without even having to think about it, which allowed my wife and I to relax and just to enjoy our time in the beautiful Sonoma Valley. Check it out and let me know what you think in the comments.