If you are looking for a historic spot right along Route 66, then consider the fantastic steakhouse known as Sycamore Inn. Route 66 is pretty unrecognizable in this section of Southern California, so it is fun to be able to round a corner and see a spot that has been there since the 1800's (even before the Mother Road). While this is not the original building, this building has been there since the 1920's, so it is a historic fun spot for a great meal, here is all the information.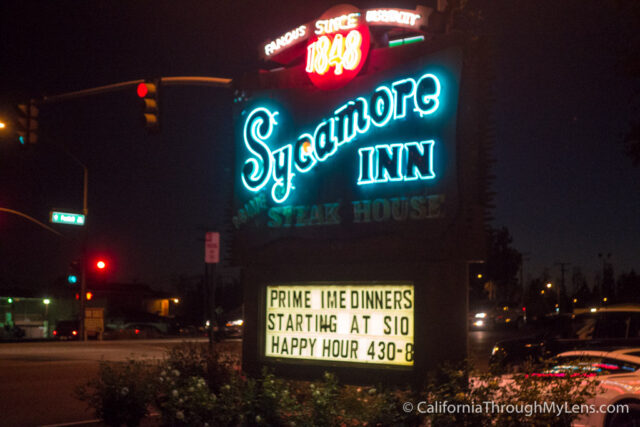 Details
Cost:$30-$40
Location: 8318 E Foothill Blvd, Rancho Cucamonga, CA 91730
History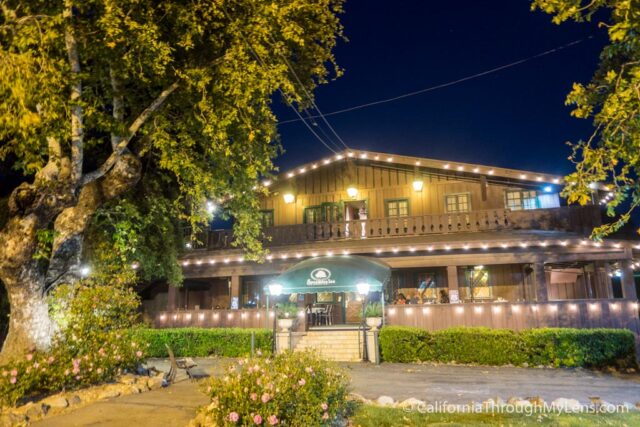 You can read all about the history of this spot here.
Getting There
This restaurant is located on Route 66 / Foothill Blvd right after you pass Baker Ave. You will notice it on the right-hand side, and there is a big parking lot with lots of spaces.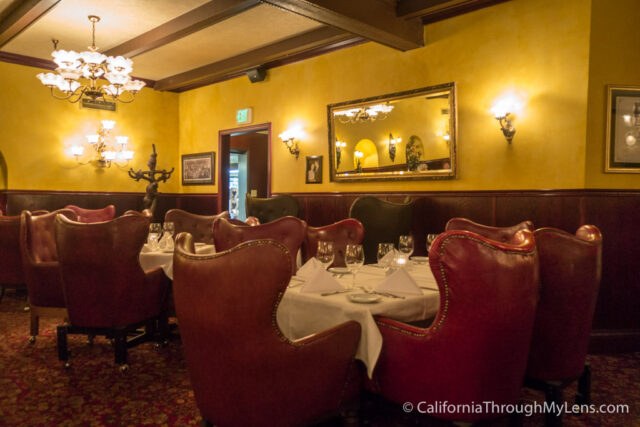 The interior is two large rooms, one which is the wine bar and features a great happy hour, and another which is the beautiful dining area. Both retain the historic vibe without feeling like it needs a renovation which I appreciated.
The Food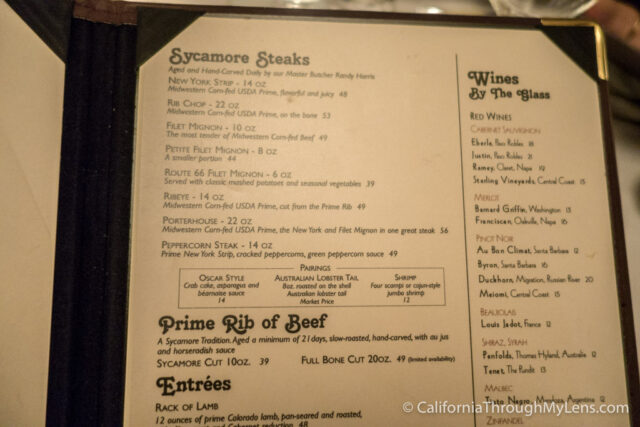 As a caveat, the food here is pretty expensive; it is more a special occasion type restaurant then something you would go to often. That being said everything I had was excellent, and I did not feel like it wasn't worth the price. Also, they have a good happy hour with discounted drinks and appetizers if you sit in the wine bar from 5 PM to 8 PM. Here is what we ordered.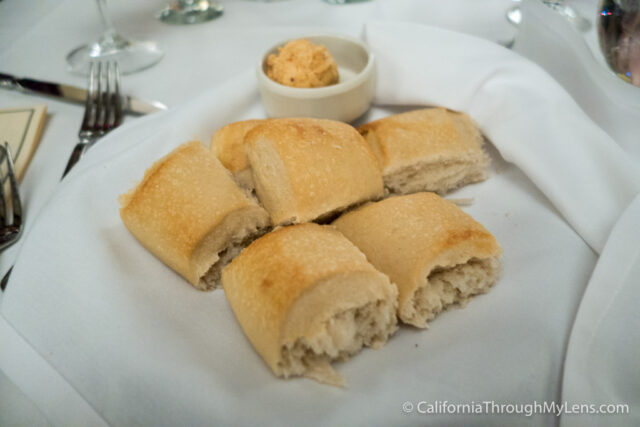 When we sat we were greeted with bread fresh from the over. It was a good sourdough bread with tomato basil butter.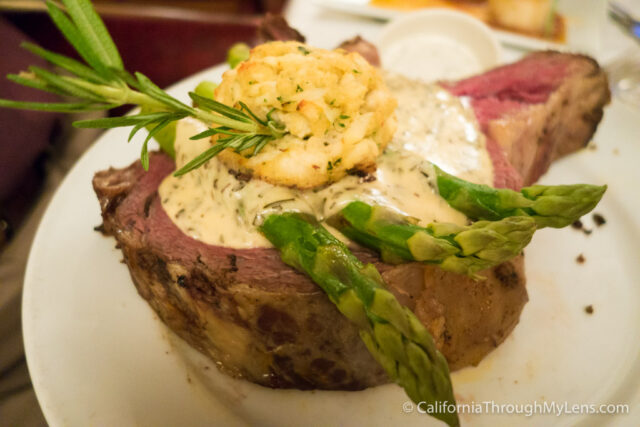 For an entree I went with the Prime rib and added the waiter recommended asparagus herb butter and a crab cake. I thought it was a little strange to recommend that but I went for it since it was unique. The Prime rib has been aged for 21 days and it was absolutely fantastic.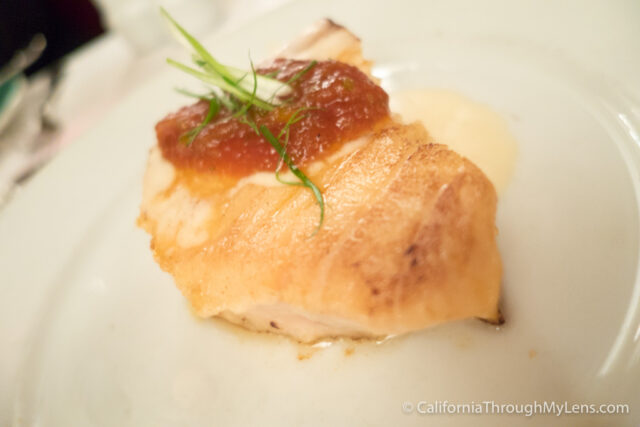 My wife went with the sea bass and she described it as melt in your mouth good with a sweet caramelized sauce. If you don't like steak, then this is what you should get.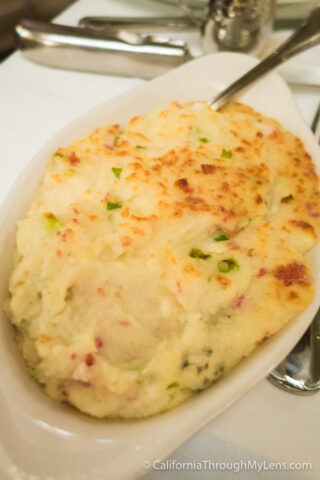 For sides we went with the blue cheese and bacon potatoes which were very rich and full of flavor, it was my favorite of the side dishes.otato blue cheese and bacon is rich and full of flavor. A great side option with a ton of flavor.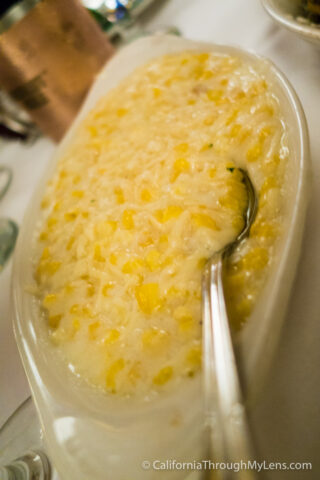 They also have a creamed corn, and while it never sounds great to me I was really impressed with it as well.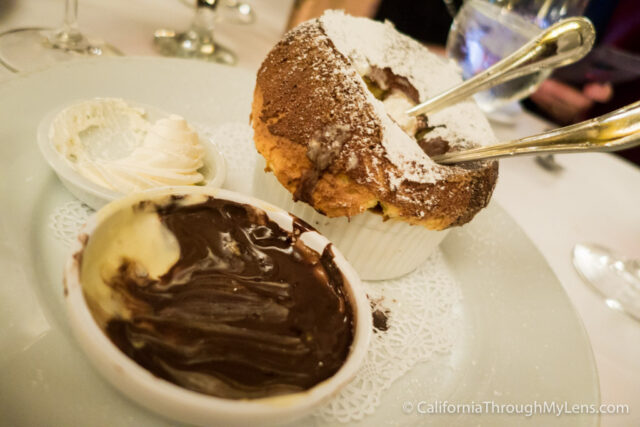 Lastly, we ended the night with the souffle. I recommend getting it half and half with vanilla and chocolate. It is a nice light dessert that isn't overwhelming or too sweet.
All in all, this is a great place for a special occasion meal if you are OK with the price. It is fun to dine in such a historic spot in Southern California and my family and I really enjoyed our time here. If you go, be sure to let me know what you think in the comments