How to spend the perfect 24 hours in Napa Valley (Full Itinerary + Costs)
Napa Valley is a picturesque Northern California region renowned for its beautiful vineyards, rolling hills, and exceptional wines. Located just an hour's drive north of San Francisco, the area offers a tranquil escape from the hustle and bustle of city life. With more than 400 wineries, Napa Valley has become a paradise for wine enthusiasts, but Napa Valley isn't just about wine. The region's vibrant culinary scene celebrates fresh, locally sourced ingredients. You'll find many Michelin-starred restaurants, charming cafes, and gourmet food trucks, each offering a unique culinary experience. Whether you're looking for a romantic getaway or a fun-filled vacation with family and friends, Napa Valley has something to offer everyone. Here is how we recommend you spend the perfect day in Napa Valley.
Details
Napa is expensive, plan for most everything to cost more than you would think
All Napa wineries require reservations, be sure to book them in advance
All cost information as of February 2023
Hotel
I recommend staying in the city of Napa. This is the most cost effective place to stay and it is easy to access the valley from Napa city. It is about 45 minutes to Calistoga which is the top of the Napa Valley and only 15-20 minutes to Yountville or St Helena. I enjoy the RiverPointe hotel myself as they have a small kitchen and one bedroom so they are a nice place to stay after a day of wine tasting.
Video
Here is a video I made on my most recent trip to the Napa Valley for 24 hours.
Napa Valley Itinerary
8:00 am – Breakfast and Coffee at Model Bakery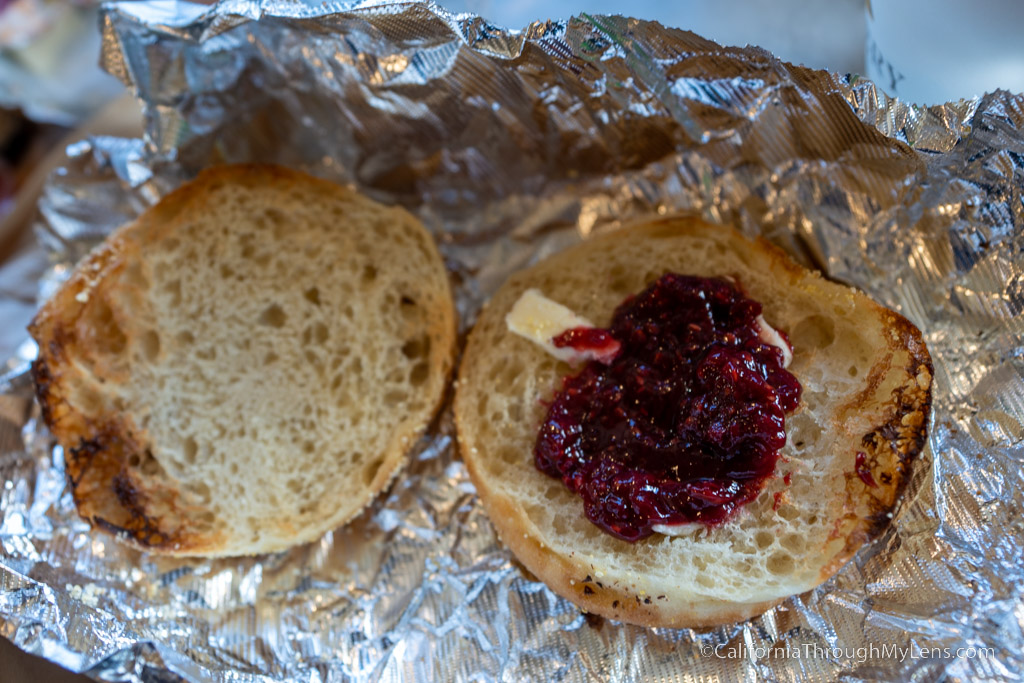 Start your day with a delicious breakfast and a cup of coffee at the Model Bakery in Napa. This bakery is famous for its English muffins and they are worth waiting in line for. Plus, the multiple flavors or jam they have are always a hit as well.
Cost: $5-10 for a coffee and pastry
9:00 am (two options) – Hot air balloon ride or the Old Faithful Geyser in Calistoga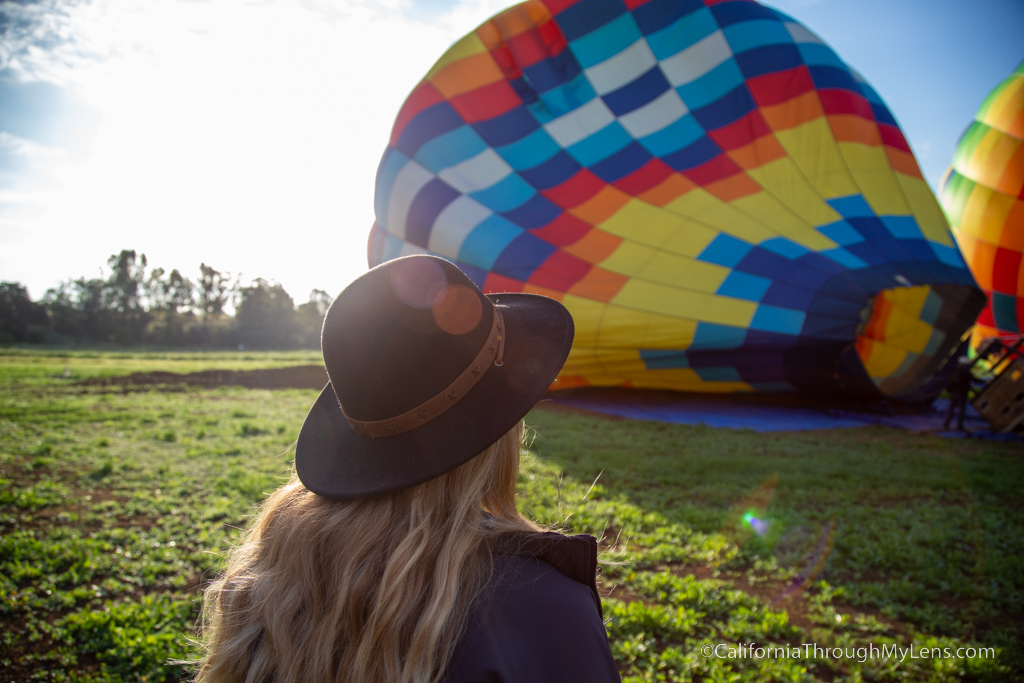 Option 1 – Take a hot air balloon ride over Napa Valley and experience the breathtaking views of the vineyards and hills. Balloons Above the Valley and Napa Valley Balloons are two of the most popular balloon ride companies in the area and the views from up there are spectacular.
Cost: Typically around $300 a person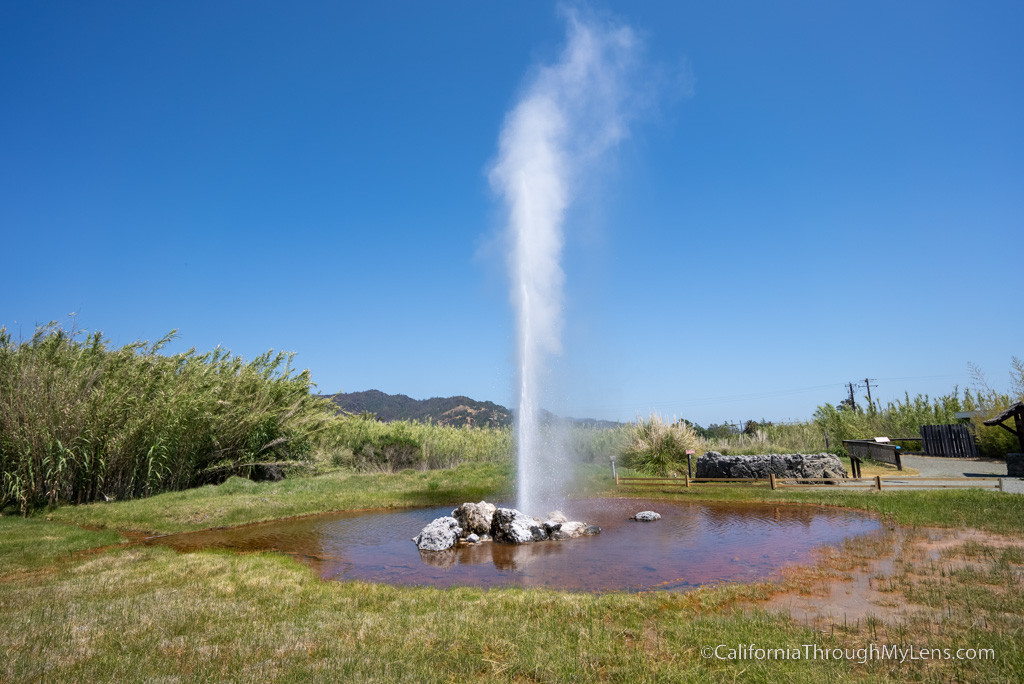 Option 2 – Drive up to Calistoga and see the Old Faithful Geyser, which erupts every 30 minutes to 2 hours. While you wait, you can also enjoy the park's gardens, small museum, swings and farm animals. It is an especially great stop for families.
11:00 am – Castello di Amorosa Tour and Wine Tasting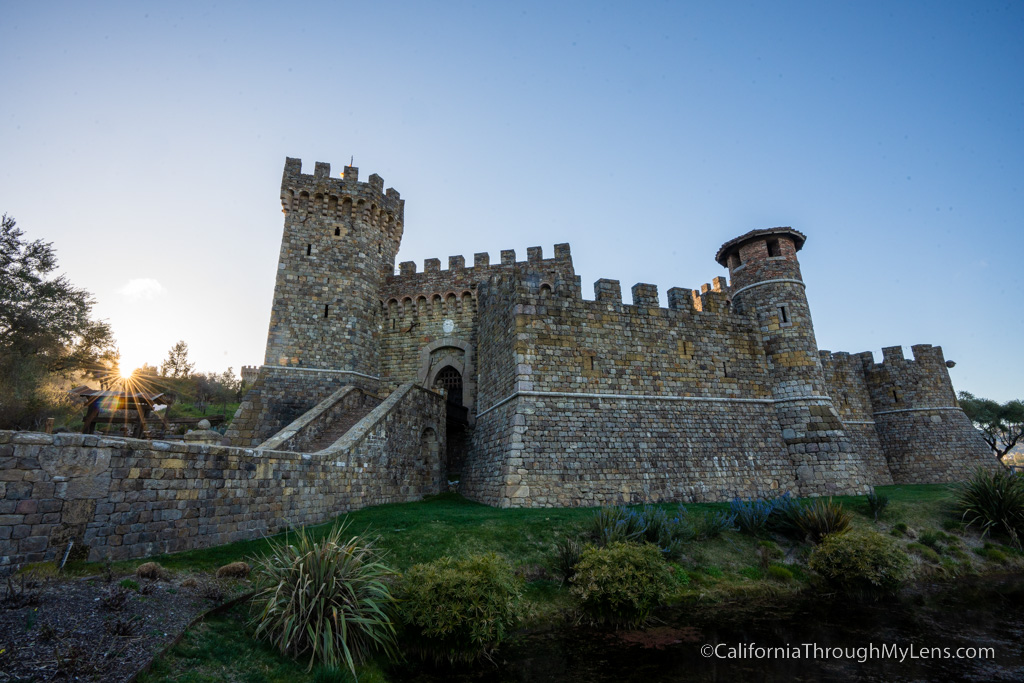 Visit Castello di Amorosa, a 13th-century Tuscan-style castle and winery. Take a tour of the castle and its underground wine cellars, and enjoy a tasting of their award-winning wines. There are over 100 rooms in the castle, which includes everything from a wine cave to a medieval torture chamber. It is not an experience to miss in the Napa Valley.
Cost: Tour and tastings start at $50
12:30 pm – Lunch at Gott's Roadside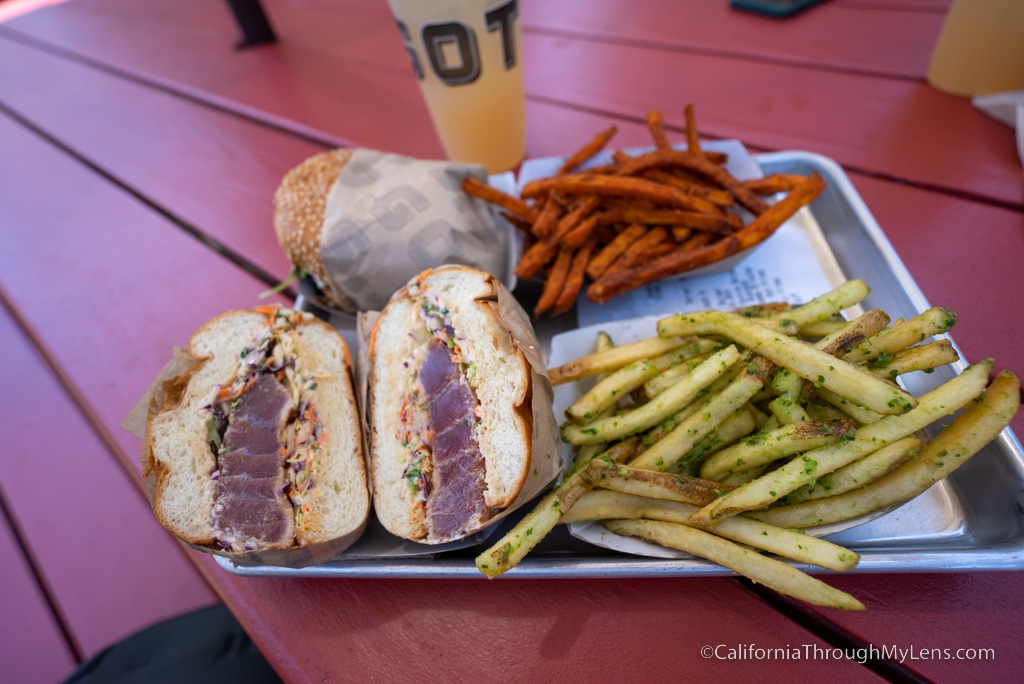 For lunch, visit Gott's Roadside, which is a casual restaurant that serves gourmet burgers, salads, and shakes made with locally sourced ingredients. It is located right in the middle of the Napa Valley in St Helena and it is a popular lunch spot, so it can be very busy. I recommend any of the burgers.
Cost: $20-25 for a burger, fries and a drink
2:00 pm (two options) – Wine Tasting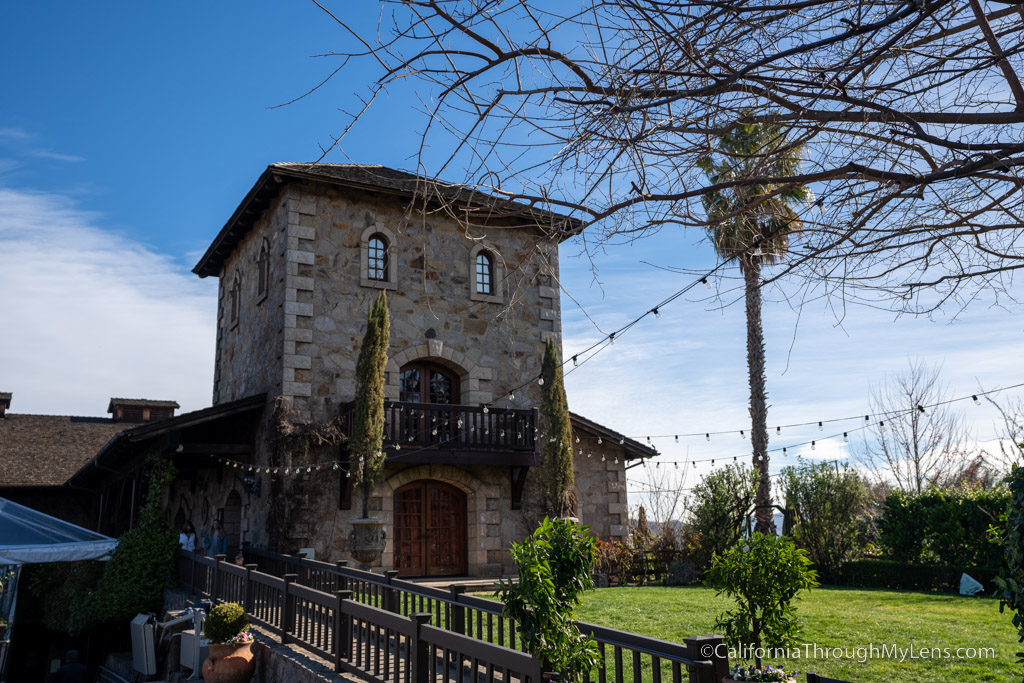 Option 1 – Visit V. Sattui Winery, which is one of the oldest wineries in Napa Valley and a great spot with a relaxed atmosphere and an amazing deli (if you want to just have lunch here you can). Be sure to book your tasting in advance as it often fills up.
Cost: Tastings start at $45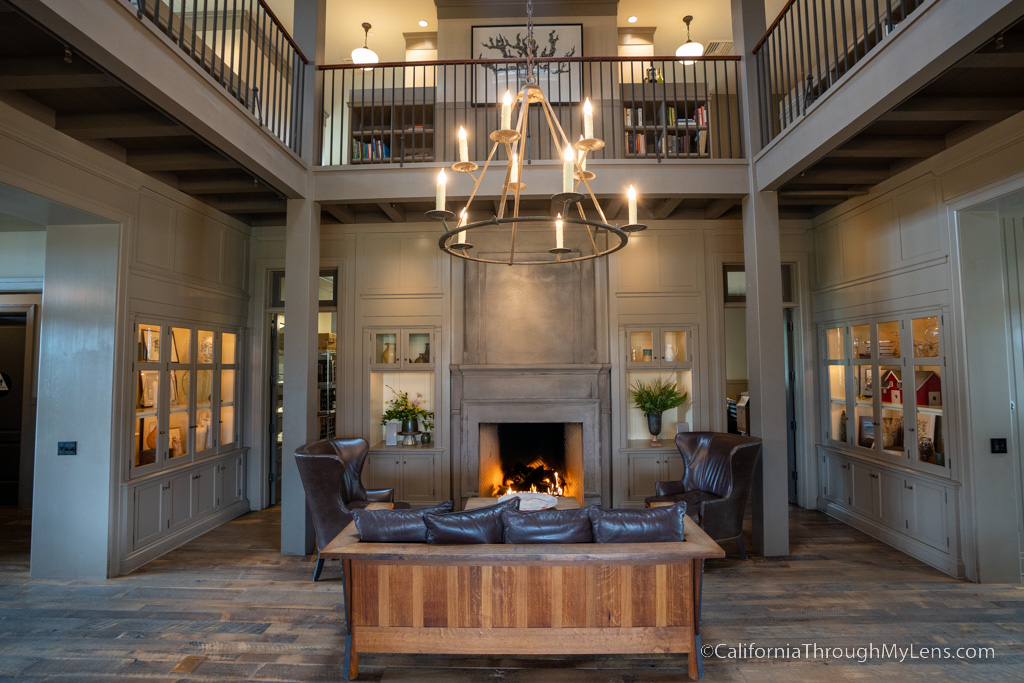 Option 2 – Visit Frog's Leap Winery, which is known for its organic and sustainable farming practices. The tasting room is housed in a charming farmhouse, and the winery offers a variety of wines, including Cabernet Sauvignon, Merlot, and Sauvignon Blanc. It is great for a tasting and for strolling their beautiful garden.
Cost: Tastings start at $45
4:00 pm – Downtown Napa Riverwalk
Head back to Napa city and park the car to spend some time walking along the river. Downtown Napa is full of great restaurants, shops, wine tasting rooms and even a 9/11 Memorial. It is a beautiful place for a stroll before heading to dinner.
6:00 pm (two options) – Dinner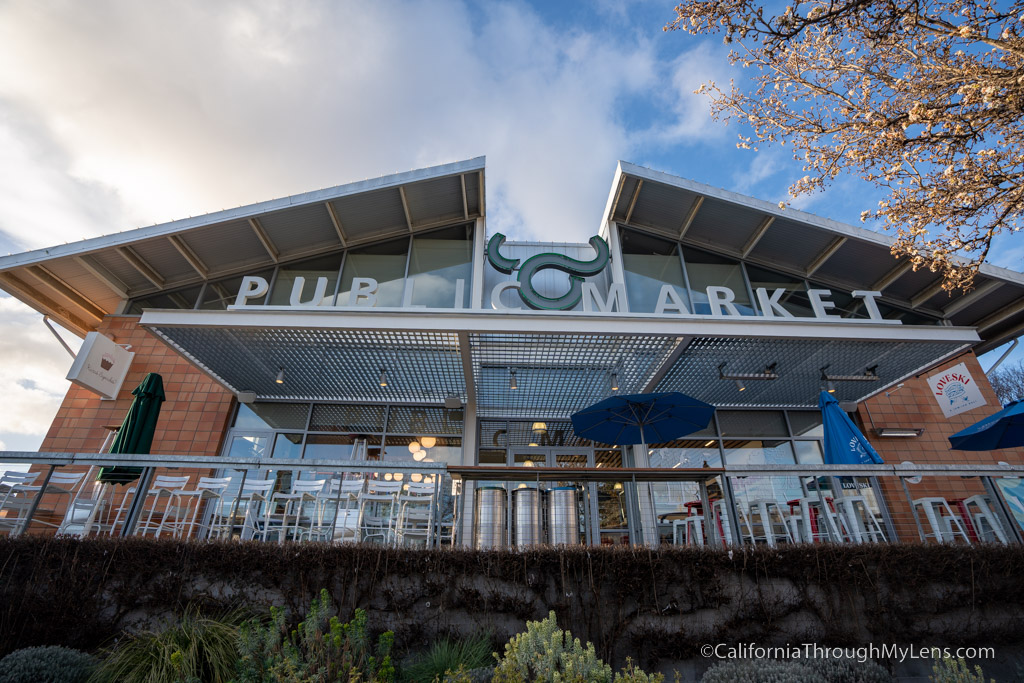 Option 1 – Head to the Oxbow Public Market, which is a foodie's paradise. It offers a variety of dining options, including fresh seafood, barbecue, tacos, and sandwiches. One of my favorite spots in Hog Island Oyster Company, which has some of the best oysters around, but you can't go wrong with anything you find there.
Cost: Depends on where you eat but I would plan on a minimum of $20 a person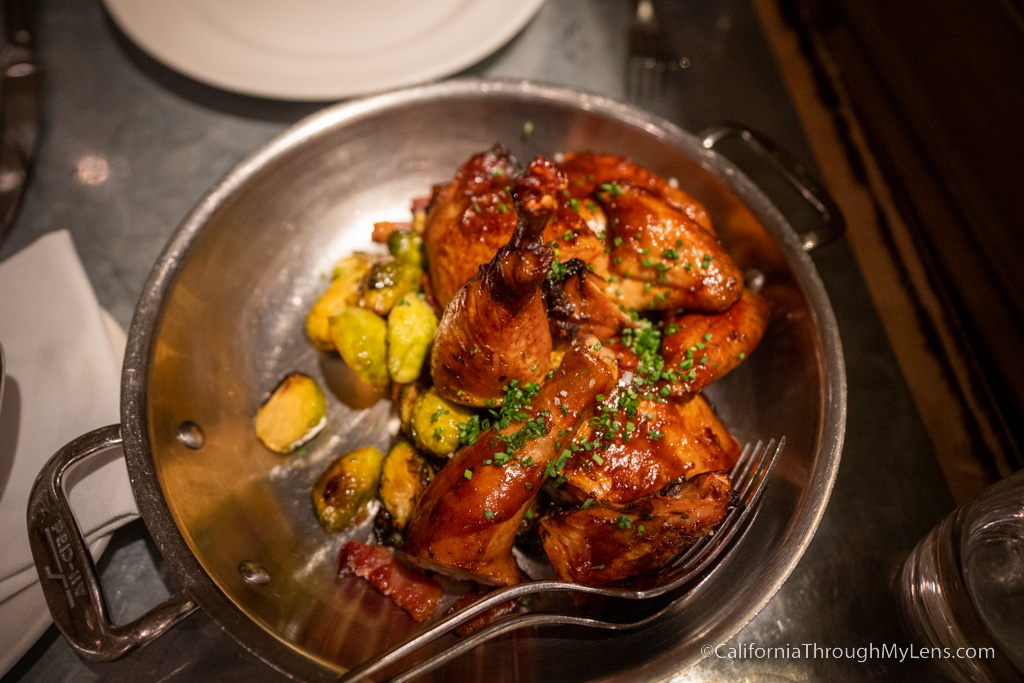 Option 2 – Ad Hoc in St Helena is probably my favorite restaurant I have been to in the Napa Valley. It is a prefix menu that changes every day, but the food is always amazing and I love the family style way it is served for the table to share. You need reservations in advance for this one but it has always been great when I have visited.
Cost: $64 a person for the tasting (add-ons and drinks additional)
9:00 pm – Nightcap
End your perfect day with a nightcap at the Sky & Vine Rooftop Bar in downtown Napa. It offers a great selection of cocktails and wines, along with stunning views of the valley.
Let me know what you would add to this list and you can explore more Napa Valley spots in this post.