Lodi Weekend Itinerary: Where to Eat, Drink, Bike & Explore
Over the past decade, the small town of Lodi has become a destination for wine tourism, even being voted the best wine area in California multiple times. If you have never taken a chance to explore the town, then let this weekend itinerary be a guide to all of the fantastic adventures you can have in the city. From wine and food to kayaking and biking, there is something for everyone in Lodi. Here is all the information.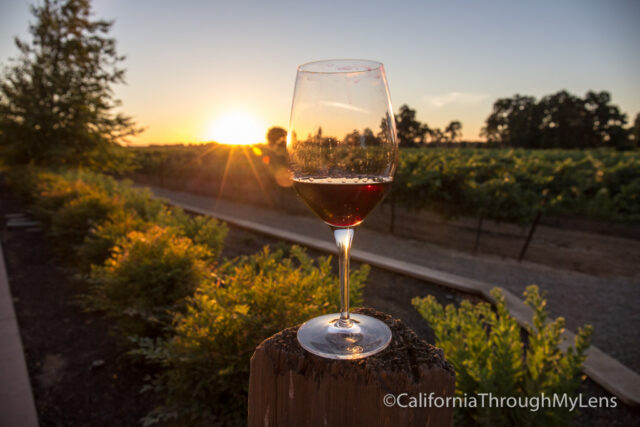 Details
Friday night to Sunday lunch
Estimated Cost: $500-$600
This information is from my visit in 2016
Hotels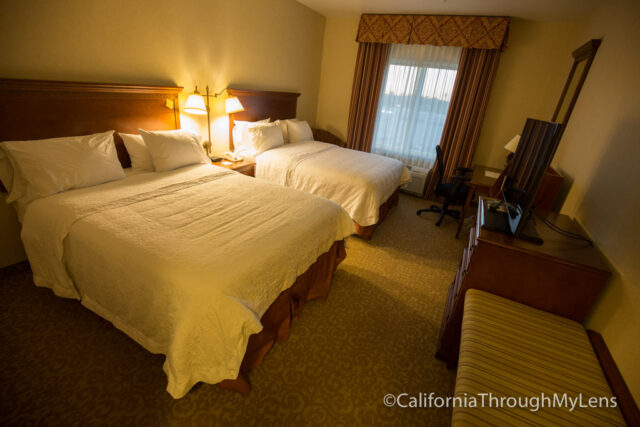 While there are many places to stay in Lodi, I recommend the Hampton Inn and Suites. It was conveniently located right off the freeway and only about 5 minutes drive from downtown Lodi. The rooms were large and comfortable, and the included breakfast had a lot of fun options like a full waffle bar with tons of toppings and eggs and bacon.
Friday
Dinner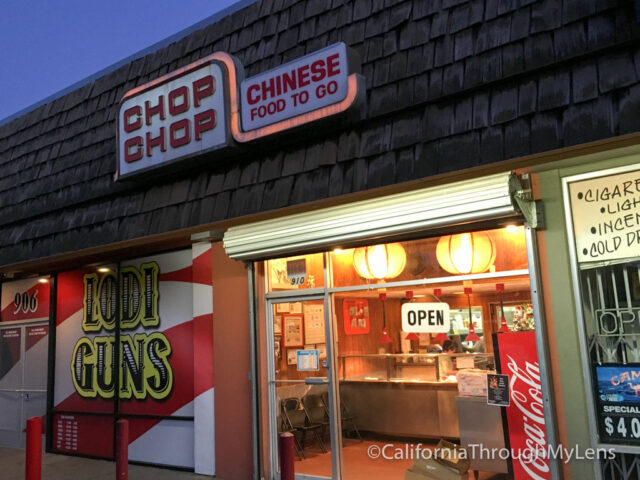 After arriving on Friday after work, if you are there in time for sunset, then I would recommend heading over to Chop Chop. Chop Chop is an excellent Chinese takeout spot with tons of flavor. The pan-fried chow mein is mouth-watering, and the spicy mustard they give you on the side goes great with it. The price is right at less than $10 for most combinations, and you get way more than enough food.
Sunset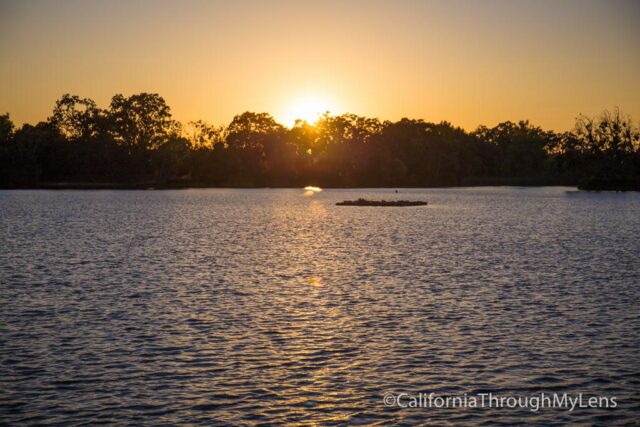 Grab this food to go, then head over to Lake Lodi and find a park bench to sit and watch the sunset from. The lake is located only a few minutes out of the city, and it is fun to see something so beautiful without having to drive far away. Enjoy the takeout from Chop Chop and relax while watching the sun go down.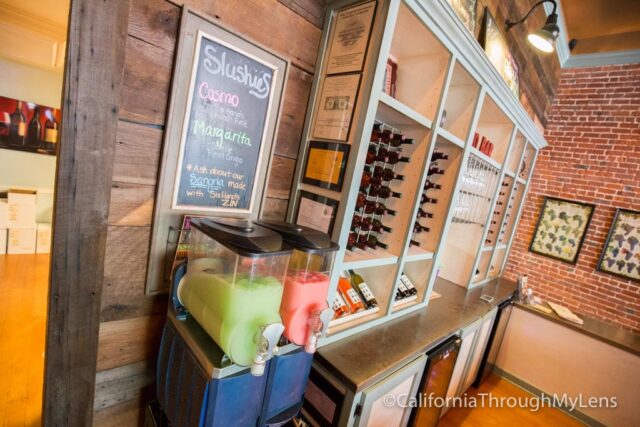 If you are looking for a drink after dinner, then head over to Wine Social, where they have wine slushies, which are way better than they have any right to be. After this, you can continue to explore downtown Lodi or head back to the hotel.
Saturday
Breakfast – La Campana Taqueria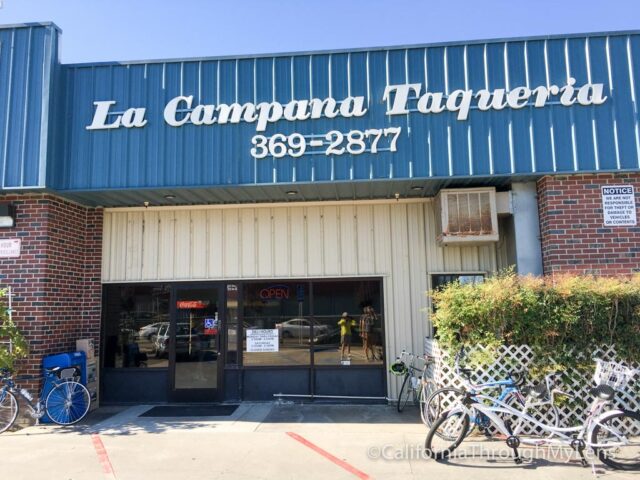 If you are looking to get active, then I would recommend renting a bike from Downtown Bicycles Lodi and setting out on a ride to grab a breakfast burrito from one of the cities most popular spots, La Campana Taqueria.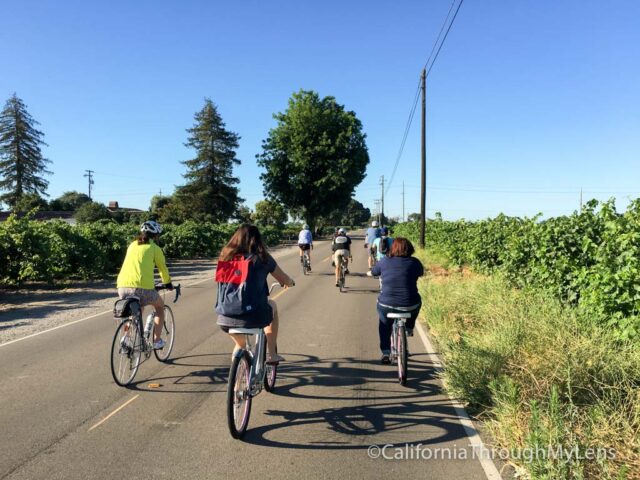 You can use this link; it will provide a map that takes you to the burrito and back.
Serpentarium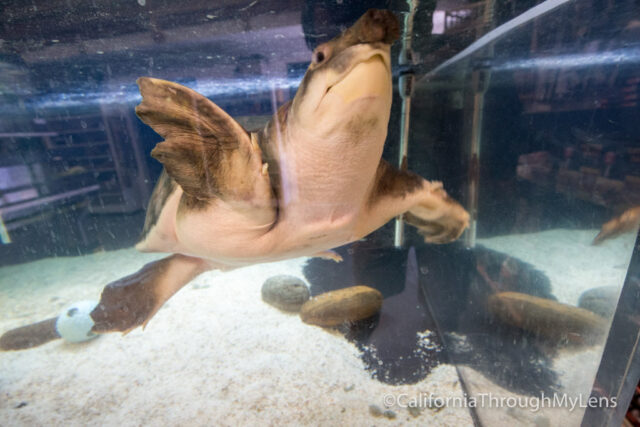 After eating the burrito head over to Serpentarium, which is a reptile store and museum right near the breakfast burrito shop. While it is not always open and it is currently undergoing renovations, it is a fun spot for the whole family to explore with lots of crazy reptiles.
After finishing your bike ride, I would recommend going over to Lake Lodi and renting a kayak.
Kayak with Headwaters Kayaks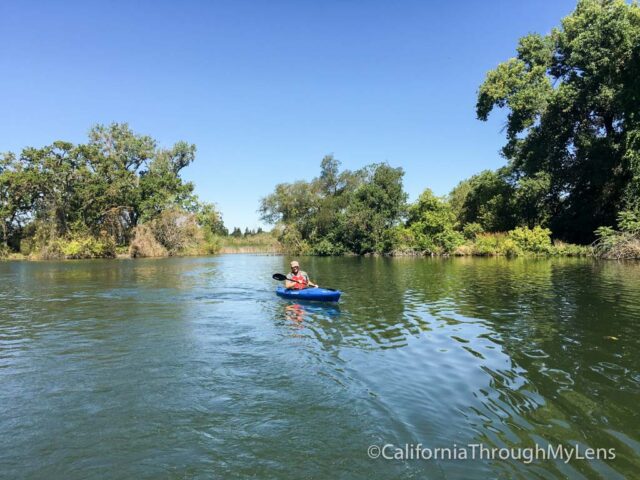 The lake is a hidden gem in the city of Lodi, one that you really will enjoy as it has a fantastic river that feeds it and provides a fun adventure for those wanting to get active. It is great to see the lake both at sunset the night before and via kayak during the day.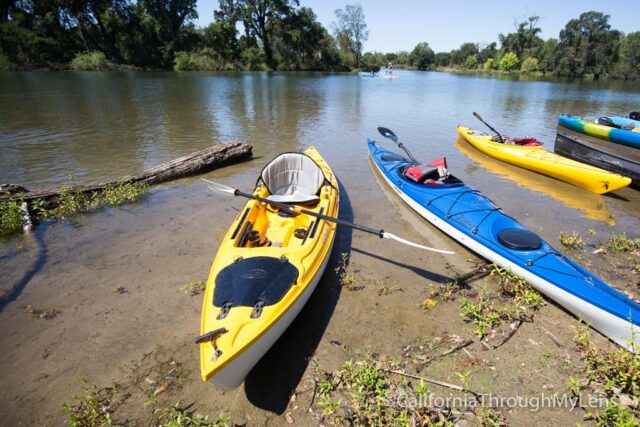 You can opt to book a tour as well if you want to connect with Dan, who owns the kayak shop or one of the other guides, and let them show you around on kayak.
Double Dip Art Gallery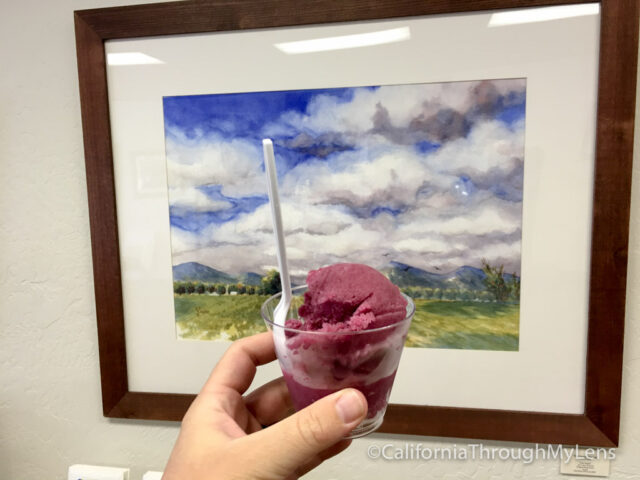 You are undoubtedly ready for some ice cream after being on the water, and it is hard to beat an ice cream parlor that has an art gallery attached to it. Double Dip Gallery is just that, a small one-room gallery with a collection of local art that you can look at or purchase, along with a full set of a dozen or so ice cream flavors in the back. This is not just another Dryers ice cream shop though, each flavor I tried was better than the last.
Recommendations: Get the Syrah sorbet or butter brickle
Sip Shuttle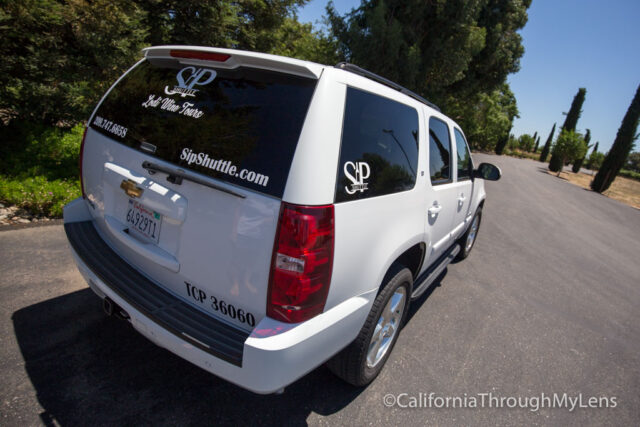 After finishing ice cream, drop the car off at the hotel and book a trip on Sip Shuttle for some wine tasting. Sip Shuttle is an excellent way to taste in the area as it is well priced, and it takes you to 3-4 wineries where you can enjoy yourself without driving.
Wineries
If you want to drive yourself, here are a few wineries I recommend.
Mettler Winery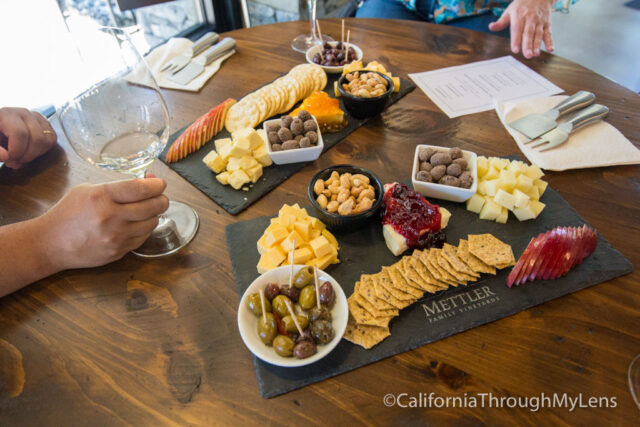 Established in the late 1800s Mettler has been producing grapes on and off since then, with their old vine Zinfandel coming from a vine that is over 60 years old. This is a popular spot for events so check to make sure they are not having one before you go.
Recommendations: Cheese platter, chardonnay or Zinfandel
Harney Lane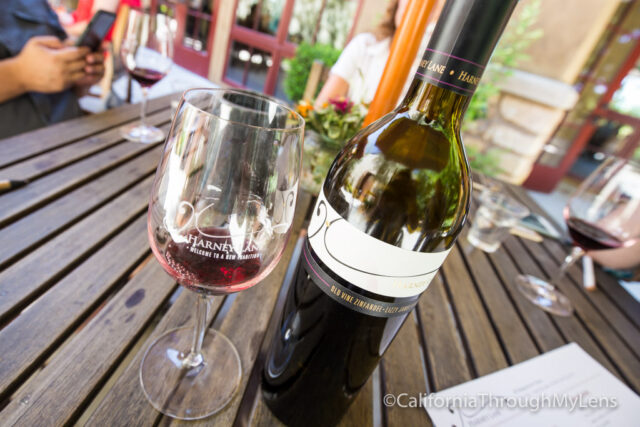 As both a great winery and a beautiful property, Harney Lane is an excellent next stop on the list. This winery has a small tasting room but a large outdoor area that you can walk through and enjoy while you taste. I love sitting at the table under the large tree as it is incredibly peaceful.
Recommendation: Old Vine Zinfandel
Oak Farm Vineyard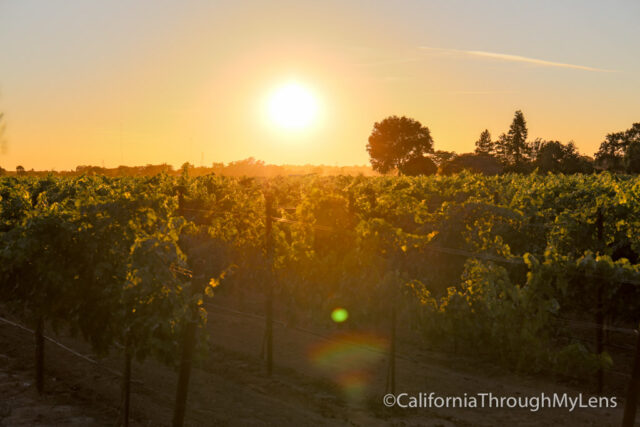 As one of the most popular wineries in the area, Oak Farm Vineyard is a great place for a fun wine tasting and a beautiful property to explore. It is the best of the recommendations in terms of a beautiful property; the area Oak Farm is situated on is immaculate. The tasting room is also large and inviting with a big stone bar in the center. I especially like wandering around the property and photographing the vines at sunset.
Recommendation: Merlot or Barbera
Bokisch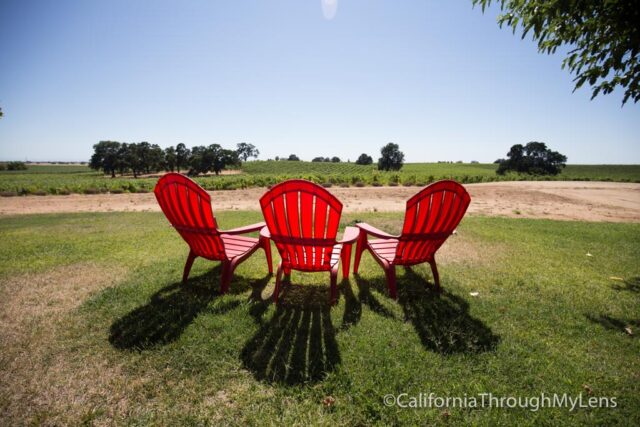 My last suggestion is a tasting room on the outskirts of town. It is much further away than the others, but it has been making a name for itself in the wine scene for the past few years. The tasting room is small, but the wines are robust and unique. There are multiple varietals here that you have probably not had at many other wineries. They have a beautiful back area you can sit at overlooking the property as well.
Dinner – Smack Pie Pizza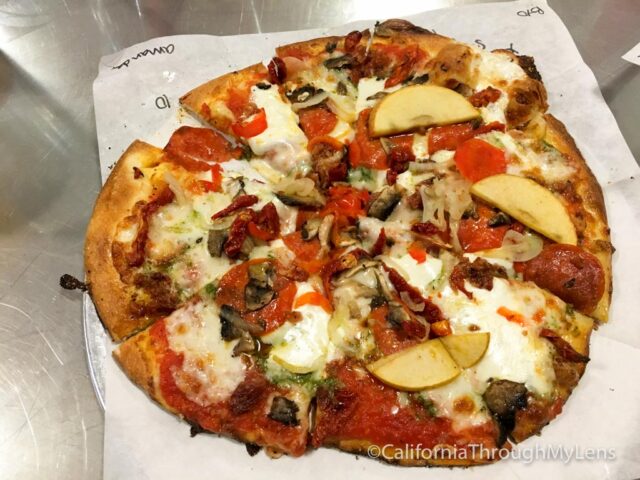 For dinner, I would recommend keeping it low key and heading over to Smack Pie Pizza for a fun meal. Smack Pie Pizza is like a Chipotle for pizza, where you pay around $9 and can just fill your pizza up with all the toppings you want. The toppings range from pepperoni to apple slices, and the pizza is ready in only a few minutes.
Sunday
After the busy previous day, Sunday is much more low key.
Breakfast
Of course, you can eat in the hotel but if you are looking for something fun in the city then consider one of these two options.
School Grounds (lighter option)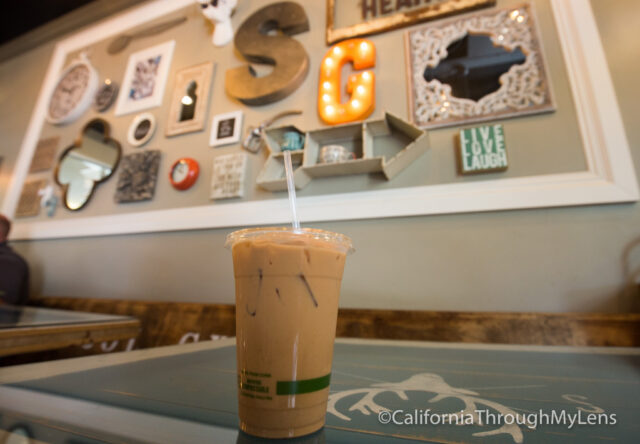 School Grounds is my go-to in the town for coffee. The spot is super fun with interesting decor on the walls, plush chairs, and good drinks. I especially like all the crazy specials they have. Once I went in and got something called the "funky white boy," which was an iced chai with espresso and white chocolate mocha. They also have pastries that you can order for breakfast.
The Dancing Fox (heavier option)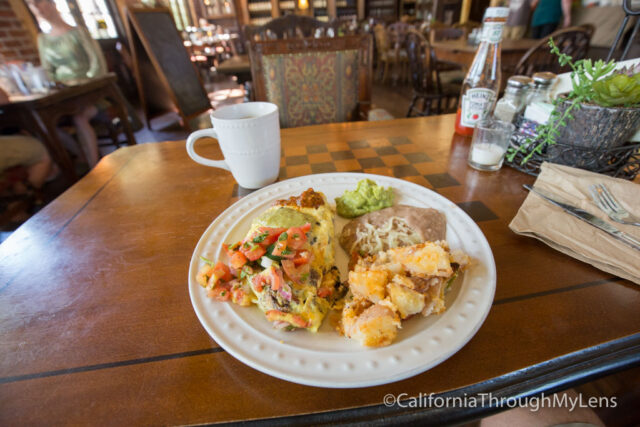 Since it is Sunday, Dancing Fox is a great spot for brunch in the city. I recommend getting there within the first 45 minutes of them being open to get a good spot. The brunch has all sorts of great items, but for me, it doesn't get better than the omelet bar, which is made in front of you and which has a lot of fun add-ins. Add to that the amusing decor and you have the recipe for a great time.
Recommendations: Omelet bar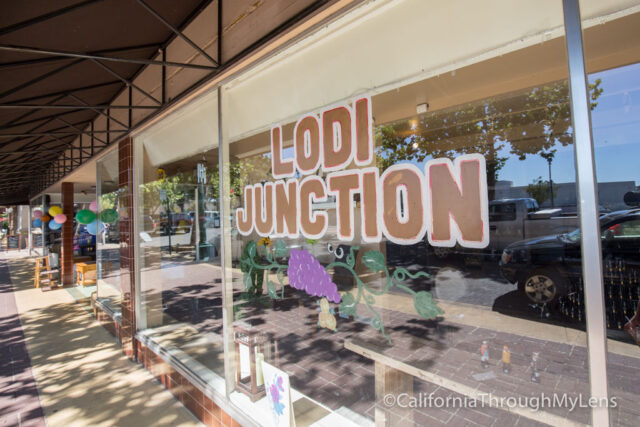 If you haven't walked around downtown Lodi, then consider heading out from here to walk around and see the different antique and thrift shops they have. My favorite is Lodi Junction as it has nice options that were well priced when I went.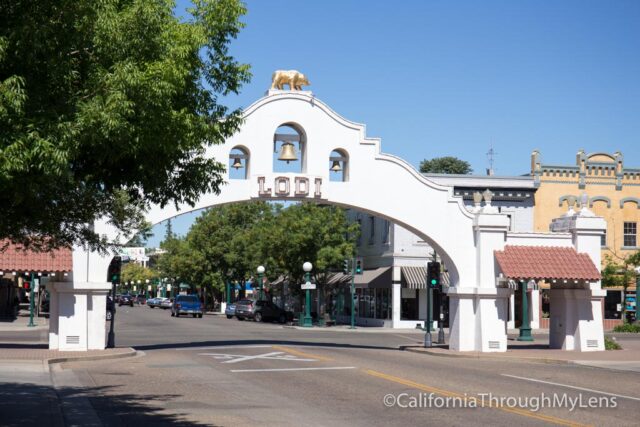 This is also a great time to see the Lodi Sign. This historic sign from 1919 is only a block from School St in downtown Lodi. It's a famous spot for photos in the city.
Early Afternoon
If you have a family, then consider one of these other two options before leaving Lodi.
Micke Regional Park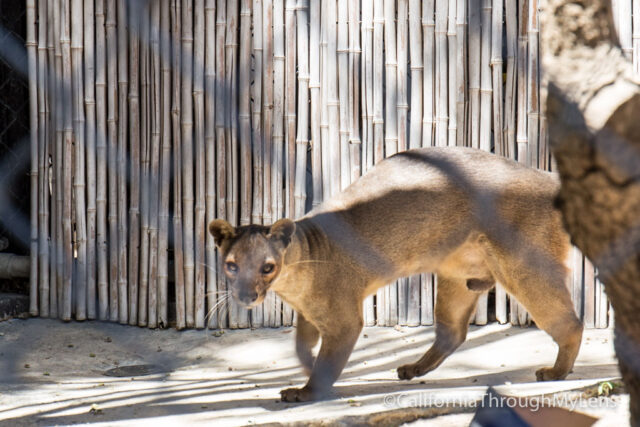 It's not very often that I recommend you visit a regional park, but this park really is a great spot to explore in Lodi. The park has a small zoo, Japanese gardens, lots of open space and a fantastic historical museum. The museum is worth the price of admission itself as it is one of the better museums I have seen in California. If you have ever been interested in the history of the area, then be sure to give it a visit. The zoo is small, but it has some fun animals to see, and it is a good stop with the family at $5 a person.
World of Wonders Kids Museum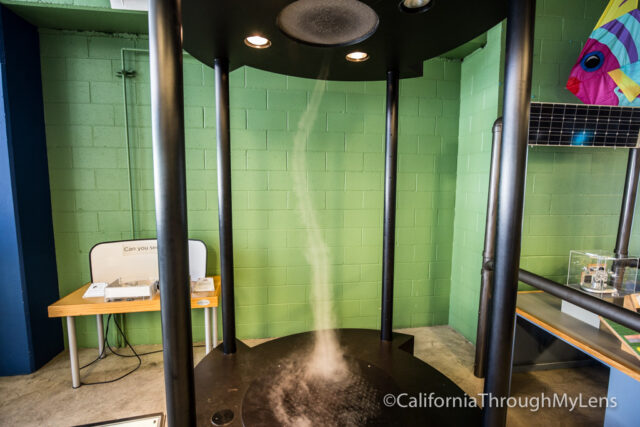 I highly recommend this museum if you have young kids as it has all sorts of interactive exhibits. As an adult, I think this museum is great as well, so as a kid it would be mind-blowing. Some of the fun exhibits include a wind tornado and a drum that will play your heartbeat when putting your hands on a device. Read about the museum here.
Before heading out of Lodi be sure to stop by the original A&W for lunch.
Lunch – Original A&W, Root Beer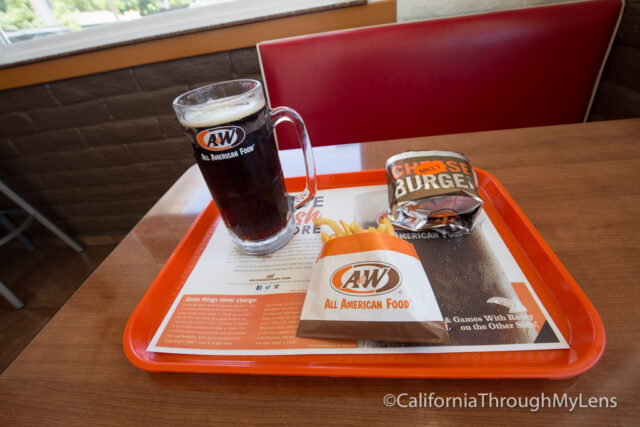 Lodi is the home of A&W, so you really can't leave without visiting and grabbing a frosty mug of the famous soda. The location in Lodi is not original, but it still has a carhop service and a lot of company memorabilia. You can also see a plaque from where the first A&W was started in downtown if you so desire. Read more about it here.
Video
You can see all of these highlights and more in this video I made about Lodi.
Hopefully, this itinerary helped you to have a fantastic time in the small city of Lodi. I would love to hear what you think I left off in the comments.