Antojitos Como En Casa: Fantastic Mexican Food in El Centro
I grew up in Southern California and haven eaten Mexican food since I was a baby; so when I say Antojitos is fantastic, I mean it is one of the best Mexican places I have been to outside of Mexico. If you are in the vicinity of El Centro (I know it is not a place you are in the vicinity of all that often), then I highly recommend stopping in for some food. Here is all the information.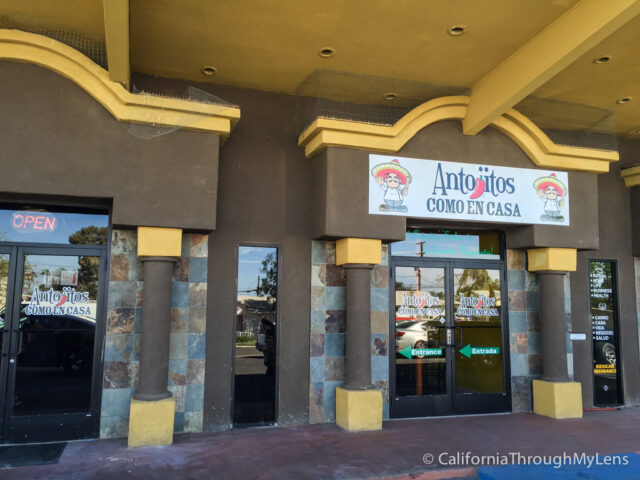 Details
Hours: Tues – Sun: 8 AM – 8 PM, closed Monday

Cost: $8 – $12 for a meal

I visited in 2016
I had read about this place before and seen all of the positive Yelp reviews, so on a recent trip to the desert to explore the Salton Sea (always love that spot), I went out of my way to have lunch in El Centro.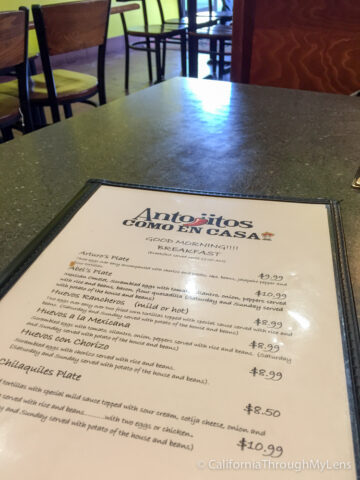 Located 15 minutes from the California / Mexico border, this spot is as authentic as it comes without crossing over. I realized I was in for a treat when I walked into this restaurant, which is off the main road, and shares its building with a cell phone shop, and every table was full during lunch. I waited for a few minutes, and someone finished their meal so we could sit down.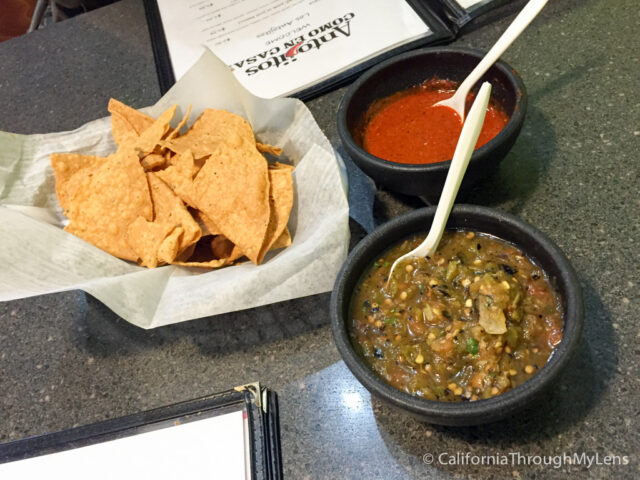 Chips arrived immediately with two different types of salsa to choose from. Both were fantastic, but the serrano chilis in the green gave it a ton of flavor, and it quickly became my favorite. I asked for recommendations and was told the crispy shredded beef tacos, so that is what I chose. My mom ordered the other recommendation, which was the green pozole. Both arrived quickly and even the presentation was top-notch.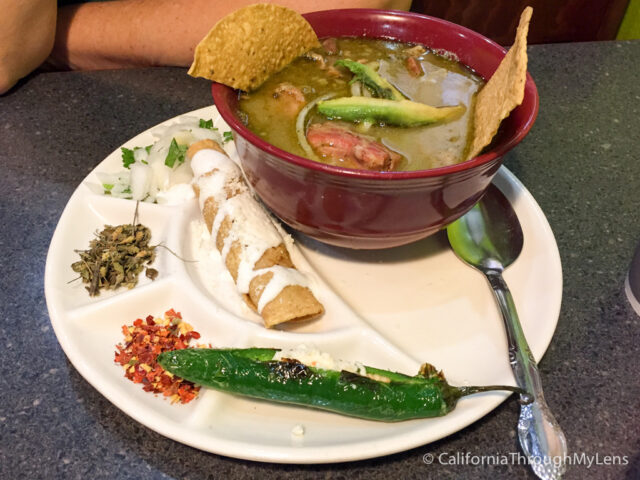 My mom dove into her pozole and raved about it. It even came with a grilled jalapeno with cotija cheese on it. Luckily she doesn't like spicy stuff, so I took a bite, and it was delicious. If you get the pozole, do watch out for the bones though, if you are not accustomed to that.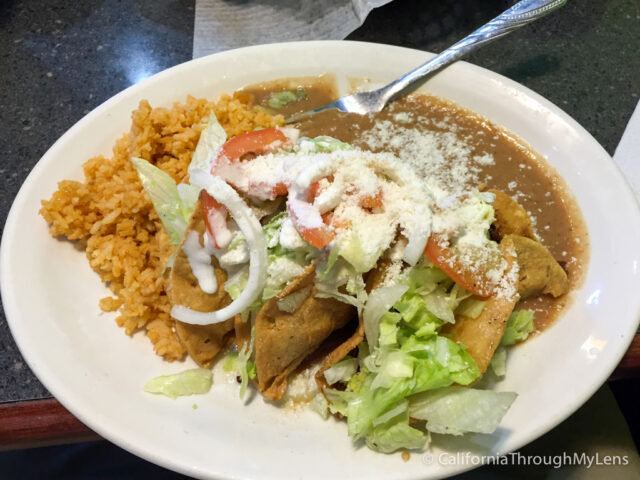 My tacos had a home-made shell that was fried to perfection and were topped with lettuce, tomato, and cotija cheese. They also came with rice and beans, and it reminded me a lot of Johnny's Tacos in Ventura, which is another favorite of mine. After demolishing the food, we paid the bill and were on our way. I know it sounds like I am just praising this place, but it was a fantastic meal. I don't know when I will be in the area again, but you can be sure I will be making a return visit.