Ventura, located between Los Angeles and Santa Barbara, is a beautiful city full of history that is also the jumping-off point to Channel Islands National Park. The city is located right on Pacific Coast Highway and has a fun downtown, great restaurants, and a beautiful beach. I have spent a lot of time there over the years, and here are 12 spots you should explore on a visit to Ventura.
Ventura Pier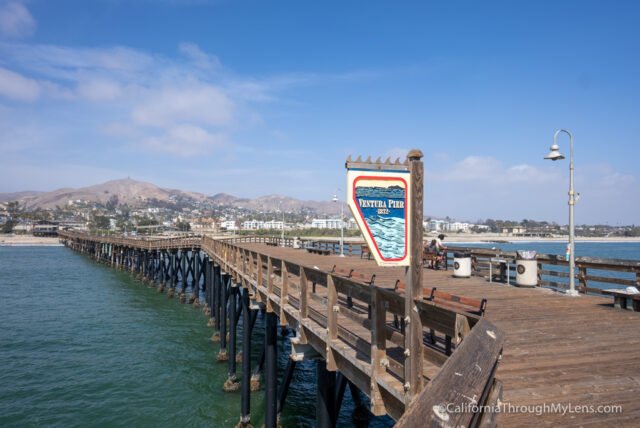 The Ventura Pier is one of the oldest and largest wooden piers in California. It is over 1,600 feet long, and it provides amazing coastal views as you walk out to the end. With over 100 years of use, the pier has been damaged and rebuilt many times over the years and is now a pedestrian and fishing pier. It's a great place for a walk, and it has a good taco shack and brewery at the base of the pier. 
San Buenaventura State Beach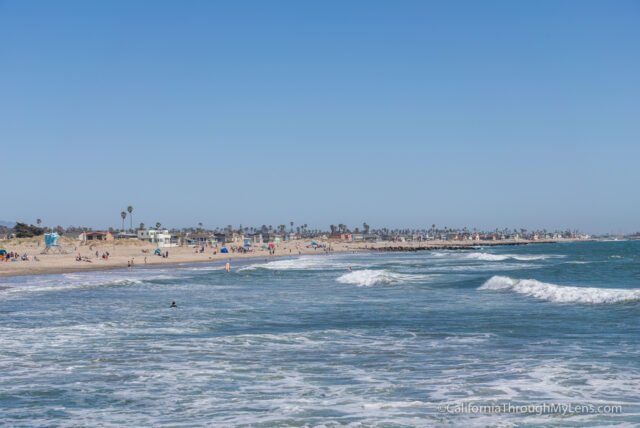 Of course, the beach is the main attraction in Ventura, and San Buenaventura State Beach is probably the most visited. This beach takes up most of the sand south of the pier, and it has small rock jetty and sand dunes that sit along the water. The beach has lots of parking, a bike trail, and a great oyster spot called The Jolly Oyster. Check the hours before you go, as it is only open a few days a week, but it is a great spot to eat or try oysters and other seafood in Ventura.
Surfer's Point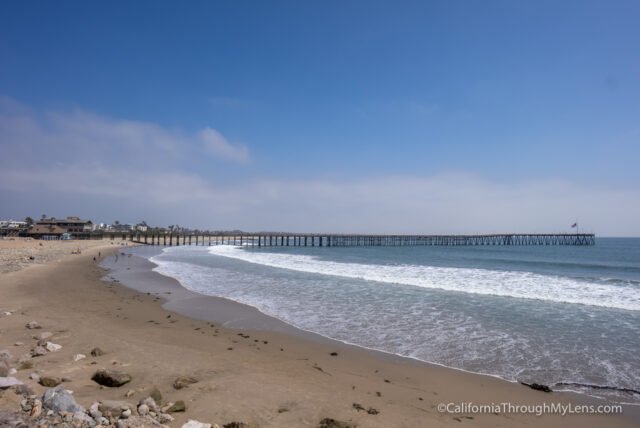 Surfer's Point is a rocky beach on the north side of the Ventura Pier. This beach is top-rated for surfers, and it is a great spot to hang out and watch the surfers out in the water on a sunny California day. The beach also has a nice palm tree-lined bike and walking path that runs along it if you want to get a little exercise, and you can take the path all the way down to the Ventura Pier. The parking lot is tiny here, so know that going in.
Downtown Ventura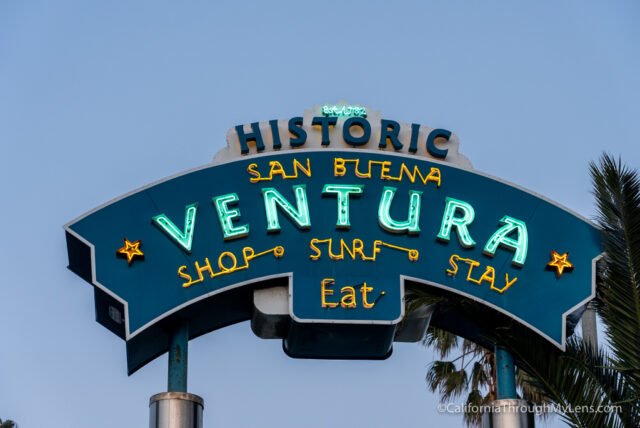 Downtown Ventura is a fun area to walk with restaurants, breweries, thrift shops, and coffee shops. The street has been closed to cars and walking only for the last year, making for a delightful stroll with the whole family. Be sure to see the historic Ventura City Hall, built-in 1912, which is only s few blocks walk from downtown while you are there.
San Buenaventura Mission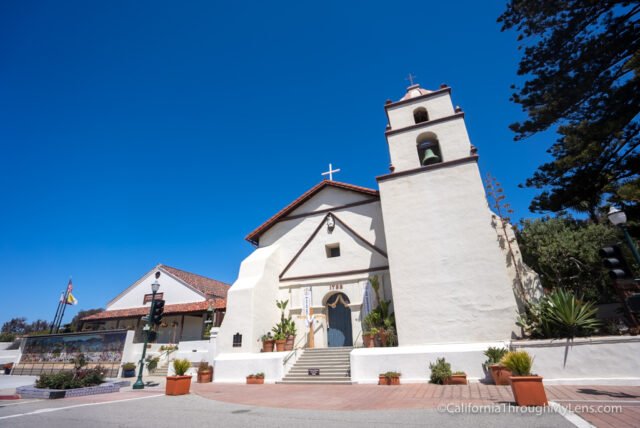 On the western end of the downtown area is the historic San Buenaventura Mission. This mission is one of the 21 Spanish California missions dating back to the late 1700s. The mission costs to enter, and it has a small museum and a beautifully manicured courtyard. You can also enter the chapel while you are there as well, and even though it is small, it is still fun to explore. 
Ventura Botanical Gardens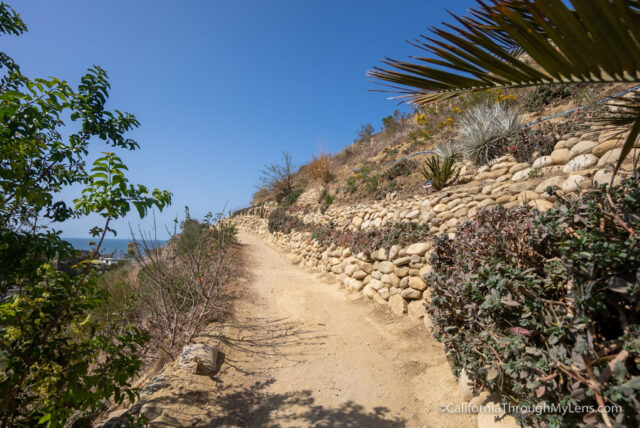 The Ventura Botanical Gardens have over 8,000 different species of plants all along its 40 acres of property. The garden is much different than traditional botanical gardens, with tiered areas that you have to walk up to that hold the different gardens. It is about 2 miles to walk the entire garden, and it is a beautiful walk with stunning coastal views and lots of unique plants. Plus, you can see different things in bloom at different times of the year, giving you many reasons to go back. 
Serra Cross at Grant Park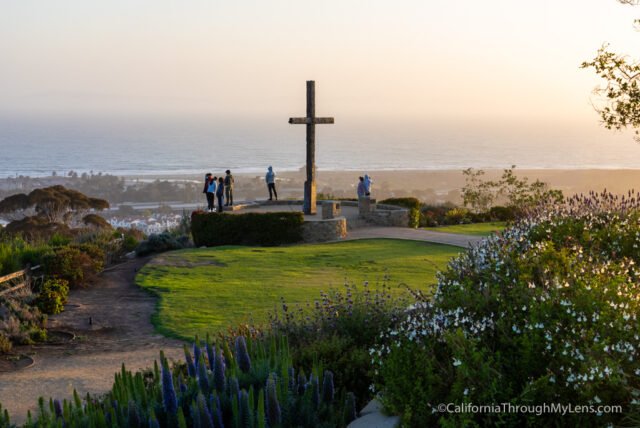 Grant Park is a beautiful area on the hills overlooking Ventura that is a popular spot for sunset. There are many turnouts along the drive that provide great vantage points of the coastline, but the most popular is probably the Serra Cross near the top. Supposedly a cross has been in this spot since 1772, and it is a California historical landmark. I recommend visiting for sunset as it is hard to beat the views from this location. 
Marina Park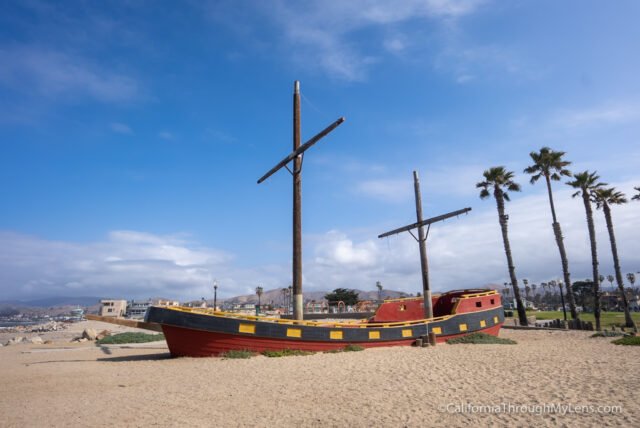 Marina Park is a beautiful public park right along the Ventura Harbor. This park has the South Jetty Marina Walk, which takes you out to the base of the rock jetty and has amazing views of the coastline and the harbor itself. Here you can watch the waves crash or boats go by as they leave the harbor. The park also has a large replica of an antique ship right in the sand. I have never seen anything like this on a California beach, and I am sure it would be fun for those traveling with families to explore. 
Ojai to Ventura Bike Path
While this recommendation probably won't be for everyone, if you are into biking, then there is a great bike path that goes from Ojai all the way to Ventura. It is about 14 miles each way, and it is mostly flat and downhill if you leave from Ojai. I did it a few weeks back and made a full video on the trail, but it is beautiful with lots of trees and nice views, and I really enjoyed the ride.
Channel Islands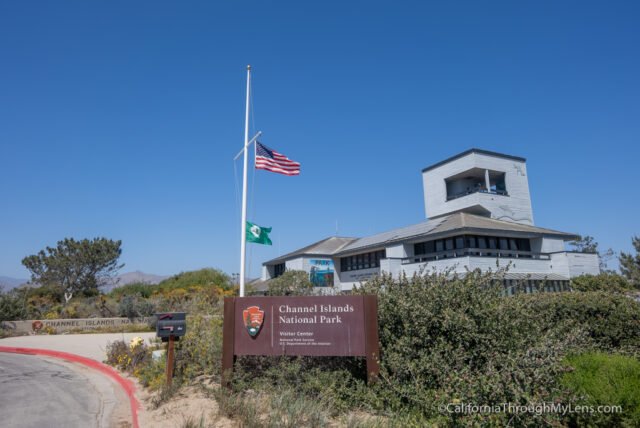 Before talking about food, I wanted to mention the Channel Islands. The Channel Islands are a national park off the coast of California that is an adventure to visit. You need at least a day to visit any of them, and they require a 1 to 3 hour boat ride. Along the way, you can often see dolphins and even whales; then, when you get to the island, you can explore until the boat comes back to pick you up. I have been to a few of them, which is an amazing area to have in California. 
Alright, these last two spots are restaurants in Ventura that I love.
Petes Breakfast House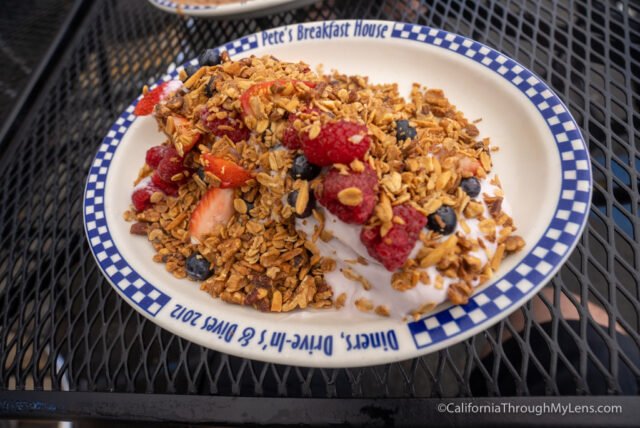 Pete's Breakfast House is a local diner that serves up some killer breakfast food. It was featured on Diners Drive-Ins and Dives for its pancake roll with homemade granola. That is what I always get there as well, as it is a hearty breakfast with a large pancake roll filled with yogurt and fresh fruit. It may sound weird, but it's awesome. There are tons of other great items on the menu as well. Get here early on the weekends as it gets busy.
Spencer Mckenzies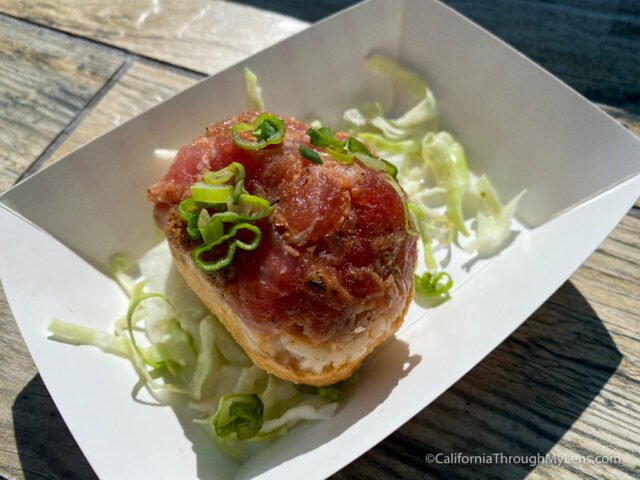 Spencer Mckenzies has been a road trip go-to for me in Ventura for years. This small shop on the corner of Thompson Blvd is known for its fish tacos and burritos. Their fish and shrimp burrito was even put in the top 20 burritos in America on a recent list. I love the relaxed beach vibe of the restaurant, and it's hard for me to pass it up when I am in Ventura.
Ventura things to do video
Here is a video I made of all the tips as well.
There you have it, my favorite spots in Ventura. What did I leave off? Let me know in the comments.