Flying in a Biplane Over La Jolla
Disclaimer: Cloud9Living provided this trip, all opinions are my own. This trip was in 2013.
Over the weekend, I got a chance to check off a bucket list item right here in San Diego, flying in a biplane. These early 1900s planes just ooze awesomeness, and being able to ride in an open cockpit and feel the wind in your hair while flying through the air is truly an adventure. So when Cloud9Living hooked me up with the experience, I hoped it would be able to live up to what I had envisioned.
Amie and I arrived at the Montgomery Air Field 25 minutes before our flight and sat down to fill out the necessary waivers. I was slightly nervous as I am a 6'3″ man, so I didn't know how easy it would be to sit in the plane (it turned out to not be bad at all). After talking to the friendly staff and getting the low down on the plane, we made our way out to the runway to watch a previous patron's land.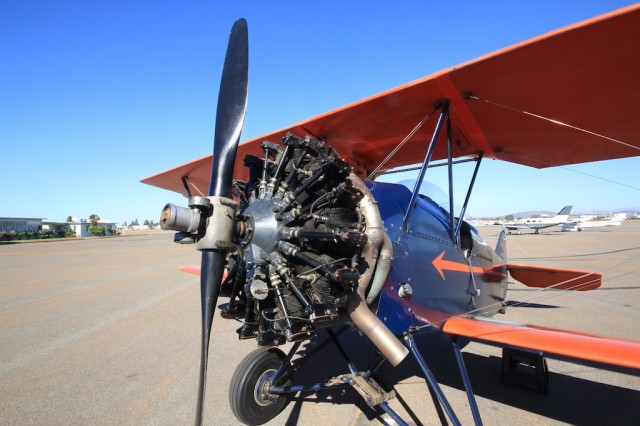 The excitement on their faces when they got out of the biplane was enough to set us at ease. They could not stop talking about how epic it was and even shared some pictures with me. After refueling, a couple of preliminary pictures by the plane, and a 10-minute break for the pilot, we were loading into the aircraft for our adventure.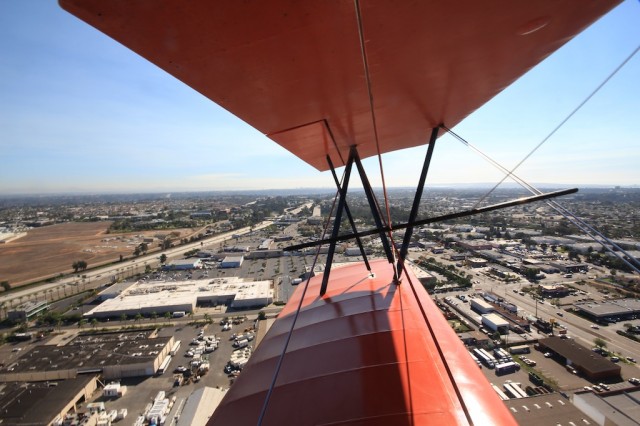 It began with a short taxi, and then we started the initial takeoff. It was smooth, and shortly after that, we were soaring through the air with the skyline of downtown San Diego to our left.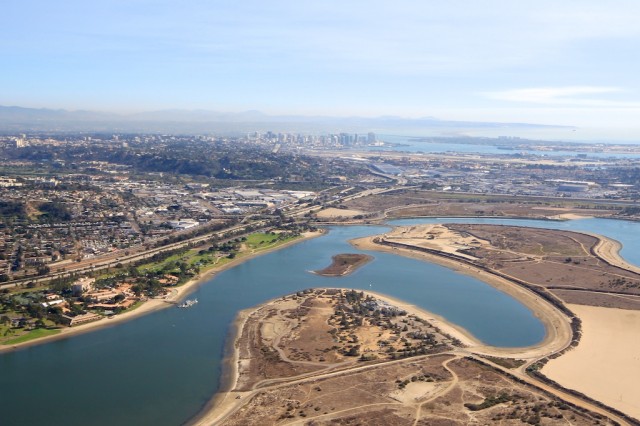 We made our way over Mission Beach and out to the coast.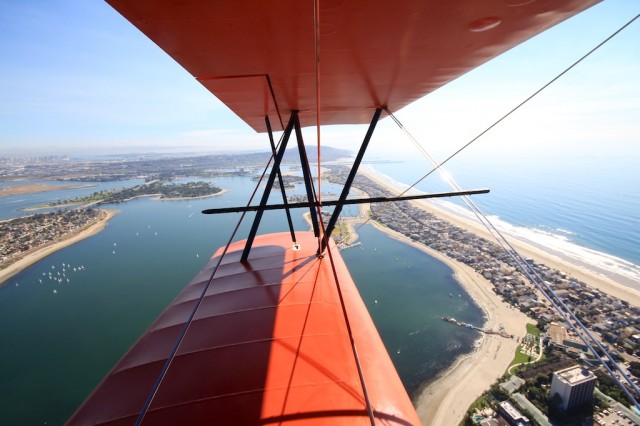 From there, we headed North toward La Jolla, making our way along the coast and soaking in the beautiful California beaches.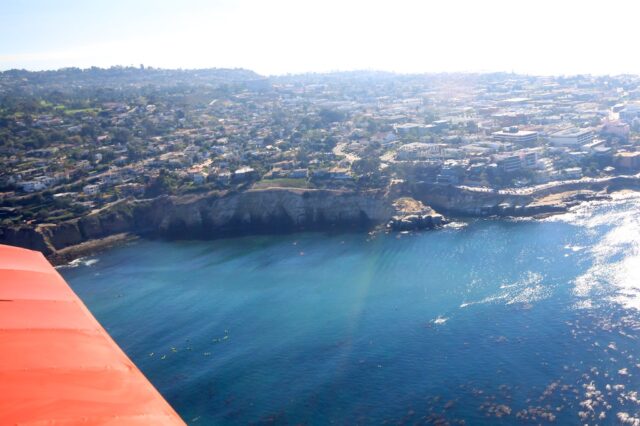 La Jolla is one of my favorite places in California, so I was excited to be able to see it from above. You could see the seal viewing area, the hotels, and even the sea caves with the kayaks waiting outside.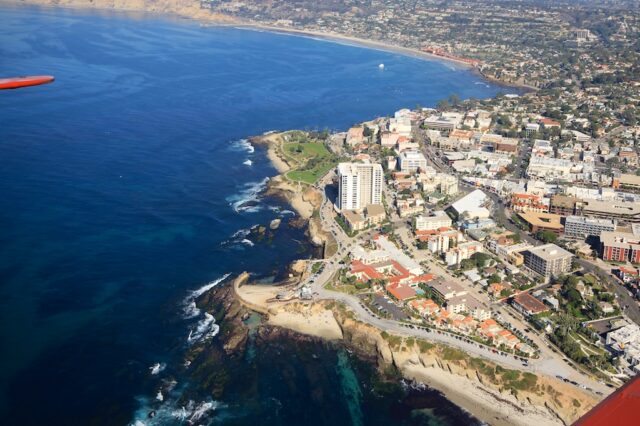 After hovering over La Jolla, we headed back the way we came. I even got a great view of Cowles Mountain before landing, which was smooth as well.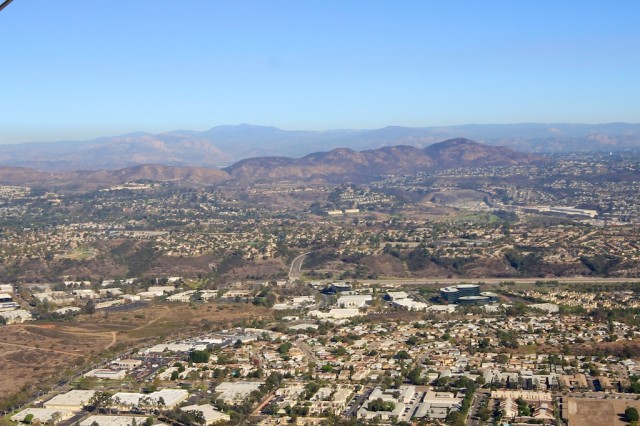 Here is the list of questions I always get when talking about this trip
Was it a tight fit?
Amie and I both sat in the seat fine; there was even space to stretch out my feet.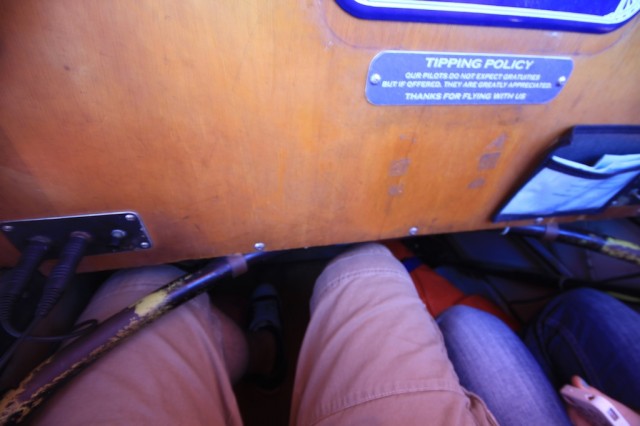 Can you talk to the pilot?
Yes, you can press a button and talk to the pilot through the headsets.
How was the takeoff and landing?
Very smooth, more than any commercial plane I have been on.
How much does the air push on you?
The area where you sit has a plastic piece that sticks up and deflects most of the air from you. If you stick your hand out, I would attribute the airflow to slightly more than the window of a car on the freeway. I was able to stick my hand out with the camera and take pictures.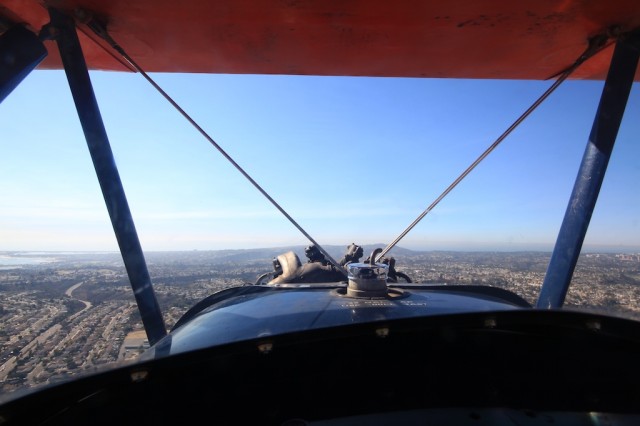 All in all, it was an amazing experience that I would recommend to anyone to do once. Make sure to leave me a comment and get directions below.
A little background on Cloud 9 Living: They are an experience gift company which is great for people like me. Instead of giving a traditional gift, you give a gift card to an experience. They have a lot of cool experiences on their site, including the biplane one I did. Check them out and let me know your thoughts in the comments.