Like many others, I started this new year out with a diet; however, like all good diets, it had to eventually end. For me that end was Tuesday and the one thing I had been craving during the entire month of nothing but veggies was a nice slice of pizza. Enter The Gourmet Pizza Shoppe in Redlands, CA. Having lived most of my life in Redlands I have been a fan of The Gourmet Pizza Shoppe for as long as I can remember and it seemed a fitting place to indulge in the beauty that is a well created slice of pizza.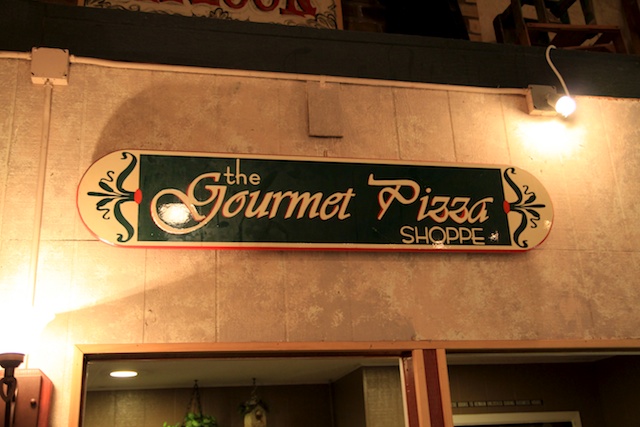 The Pizza
In its 13 years in existence The Gourmet Pizza Shoppe has quickly become a fan favorite, voted best pizza in the Inland Empire for five years in a row. However, what draws most people to The Gourmet Pizza Shoppe is not just a normal pepporoni pizza, it is their collection toppings you thought you would see on a pizza. Here are some of the more interesting ones but you can check out the full menu here.
Grannys House – Country gravy, New potatoes, Sausage, Bacon, Scrambled eggs, Jack & Cheddar cheese
Mini Pearl – Mashed Potatoes, Country Gravy, Fried Chicken, Mozzarella Cheese, & Seasoned Salt
Wild Mayan – Peanut Butter, Bacon, Red Onions, Mozzarella Cheese & Cholula Hot Sauce
Brando – Cream Cheese, Pesto Sauce, Pepperoni, Sausage, Cashews, Angel Hair Pasta, Green Onions & Mozzarella Cheese
Oaxaca (Wa-hock-a) – Refried Beans, Enchilada Sauce, Ground Beef, Black Beans, White Rice, Green Chilies, Tomatoes, Red Onion, Corn Tortilla Chips, Jack and Cheddar Cheese & Cholula Hot Sauce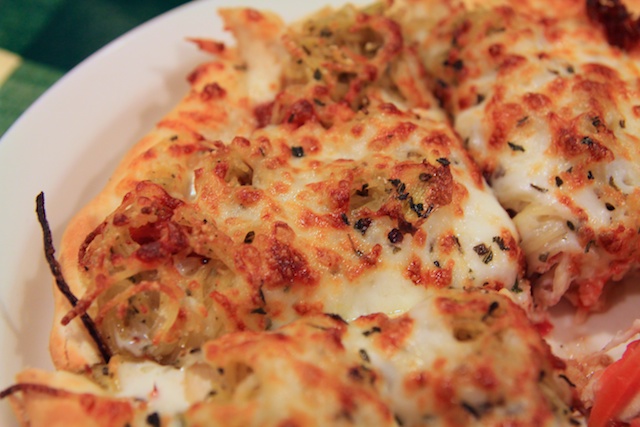 Now you understand what I am saying by toppings you would never include, I mean mashed potatoes? Also, I have to caveat the review by saying just because they make them, that does not mean that they are all good. I have had some really weird pizza there, like a Shepherd's Pie pizza with mashed potatoes and peas. That being said, the intrigue of trying something new always keeps me coming back for more, and the things they do right are truly amazing. By far my favorite pizza they have there is the Annie Oakley which features Ranch Dressing, Chicken, Bacon, Angel Hair Pasta, Mozzarella Cheese, & Seasoning. That is the delicacy I chose to end my diet on and it made the three weeks worth it.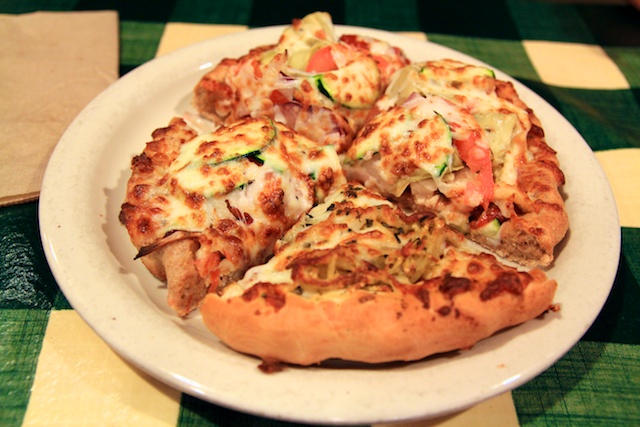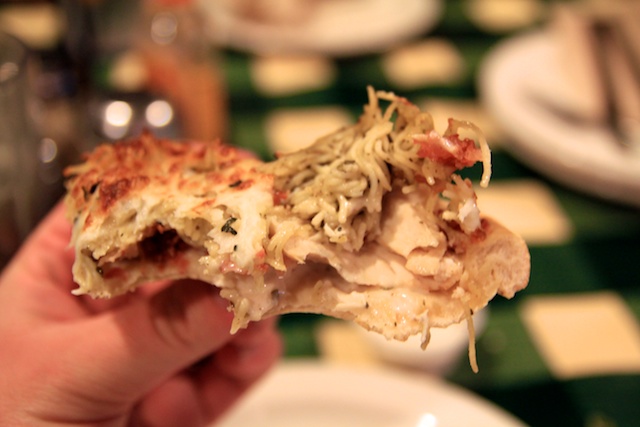 Dessert Pizza
Not be outdone by its regular brethern, their dessert pizzas also will have you shaking your head but loving the indulgence. Here is a sample of those offerings.
Einstein's Glue – Creamy Peanut Butter, Marshmallow Cream, Chocolate Chips, Graham Cracker Pieces & Jack Cheese
Red White & Blueberry – Vanilla Cream Cheese Whip, Covered with Raspberries, Blueberries, Brown Sugar & Jack Cheese
Hangar Orange Treat – Vanilla Cream Cheese Whip, Mandarin Oranges, Sliced Almonds, Coconut, Brown Sugar & Jack Cheese
Add these to their selection of craft beers from all over Southern California, with a focus on Hanger 24 which is the new brewery in Redlands that is blowing up, and you have a recipe for success.
Added note, if you go on Thursday nights there is a market night that happens on the same street. It will be tough to find parking but it is fun to walk around at. State street itself is a really nice area in Redlands.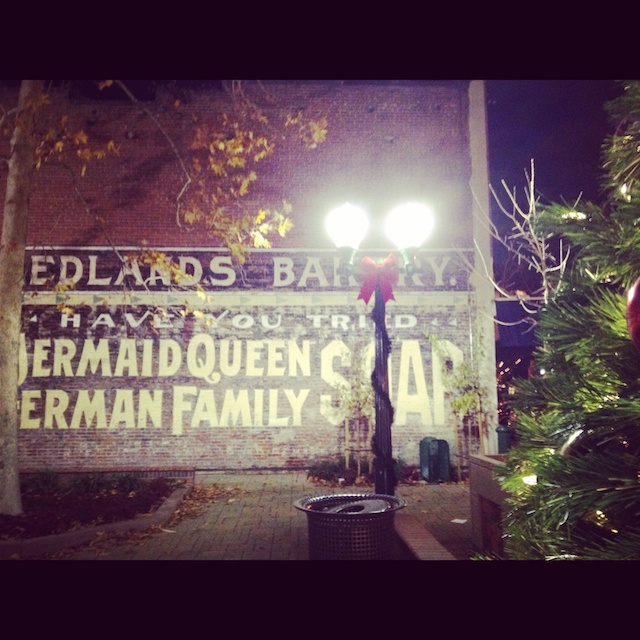 So you can tell that I clearly love The Gourmet Pizza Shoppe in Redlands. I would highly recommend it as it is a lot of fun just to go try something new. Let me know if you have been here before and enjoy the pizza as much as I do. Also if you have another pizza place to suggest, make sure and leave it in the comments.
Photo Gallery
Get Directions