Marin French Cheese Company: Oldest Continuously Operated Cheese Company in USA
The Marin French Cheese Company is a historic creamery, located just a short drive north of San Francisco and is a must-visit destination for cheese lovers of all ages. The Marin French Cheese Company has been producing artisanal cheeses since 1865, making it the oldest continually operating cheese company in the United States. The cheese shop sits on a beautiful property with a pond and many tables that you can sit on to indulge in some cheese and crackers. I had a blast visiting with my young children, who loved exploring the pond and finding rocks to throw in. If you are looking for an escape from the Bay Area for a few hours then check out this spot, here is all the information.
Details
Cost: Free to visit, cheese start at $10
Hours: Most days from 9 AM – 5 PM
Location: 7510 Pt. Reyes – Petaluma Rd, Petaluma, CA 94952
Getting There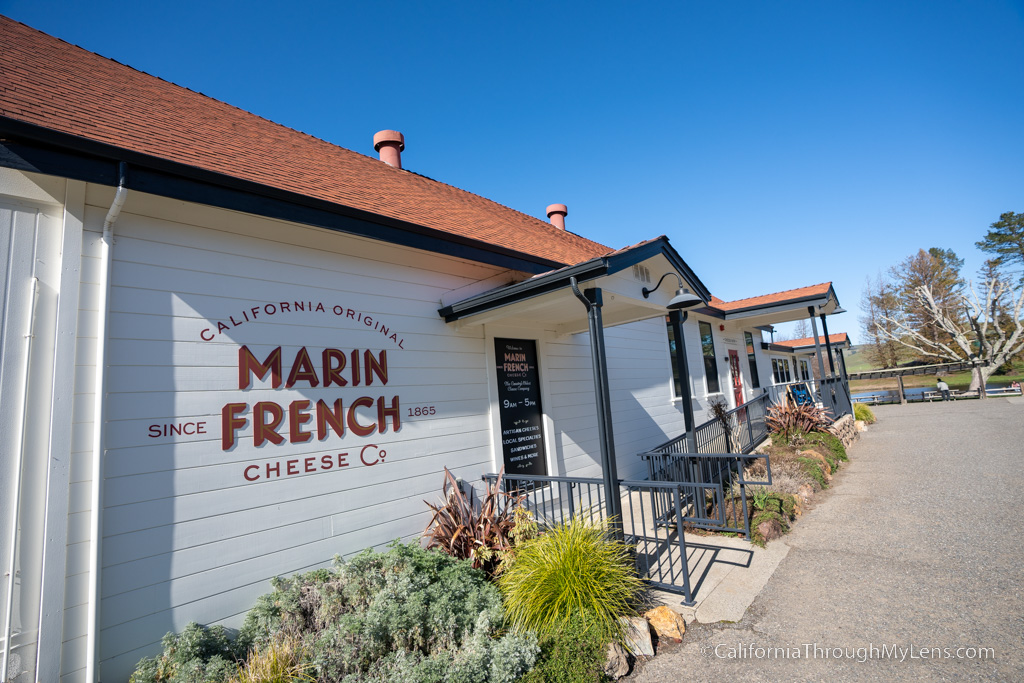 Marin French Cheese Company is located about 15 minutes from Petaluma on Petaluma Road, on the drive out to Point Reyes National Seashore. You can't miss it as it is on the right hand side and there is a large parking lot next to the pond and shop.
Marin French Cheese Company
Marin French Cheese Company is not currently offering tours of the creamery, but you can explore the small shop and grounds.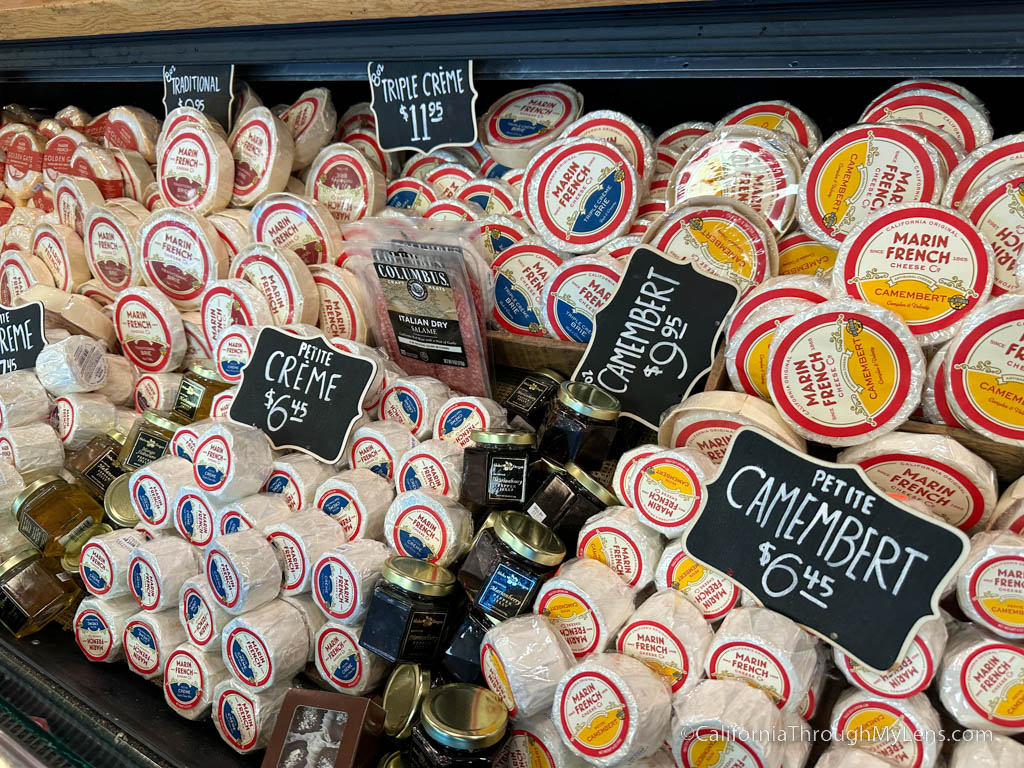 Of course, the highlight of any visit to the Marin French Cheese Company is the cheese tasting. You'll have the opportunity to sample a variety of cheeses, from soft and creamy brie to tangy and flavorful blues. The creamery also offers a selection of gourmet foods and locally sourced products, making it the perfect stop for a picnic lunch or a snack on the go.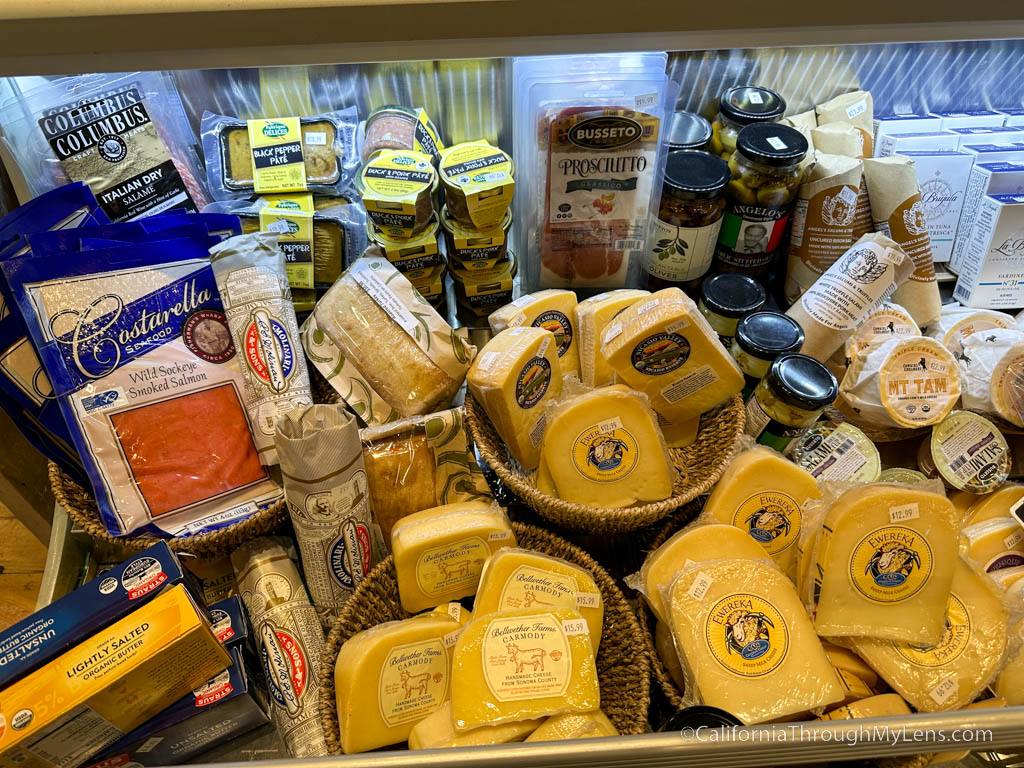 But the Marin French Cheese Company is more than just a creamery. The grounds surrounding the creamery are also worth exploring, with plenty of picnic tables and scenic views of the surrounding countryside. I recommend grabbing some cheese and some crackers and taking them out to the picnic tables to enjoy in the Northern California sun.
History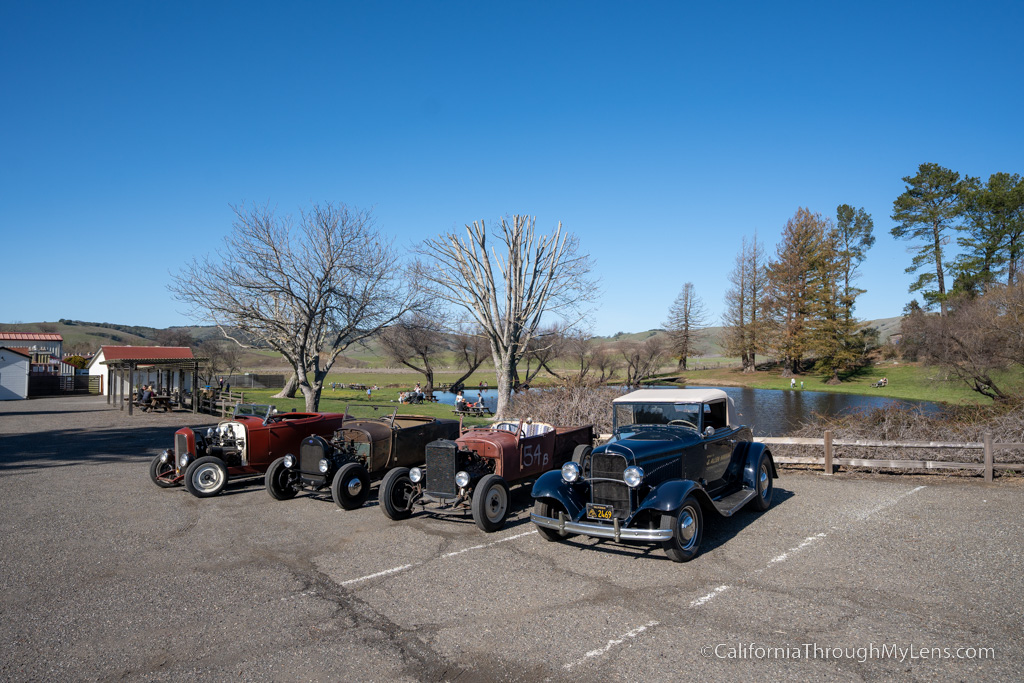 The Marin French Cheese Company has a rich history dating back over 150 years. The creamery was founded in 1865 by Jefferson Thompson, who had immigrated to California from France in the mid-1800s. Thompson had a passion for cheese-making, and saw an opportunity to create high-quality, artisanal cheeses in the fertile dairy country of Northern California. In its early years, the creamery produced a variety of cheeses, including cheddar, Swiss, and gouda. However, it was the company's brie that really put it on the map. The creamy brie was an instant hit, and soon became one of the most popular cheeses in the region. Over the years, the Marin French Cheese Company has weathered many challenges, including earthquakes, fires, and economic downturns. However, the creamery has always remained committed to producing high-quality, handcrafted cheeses using traditional methods.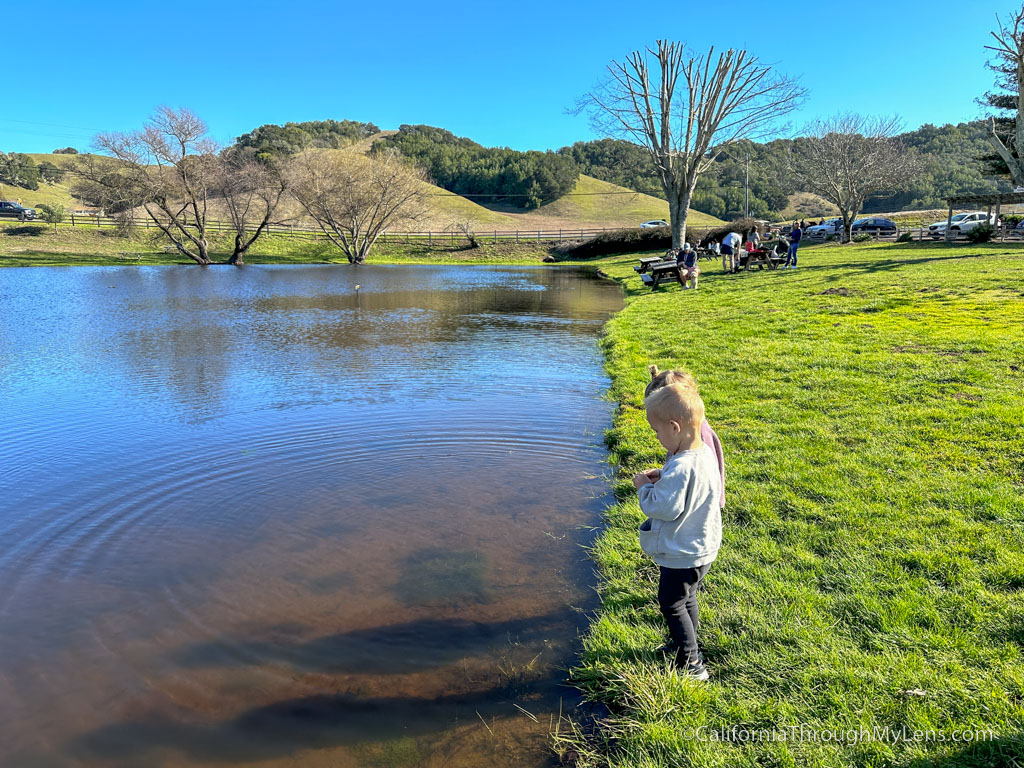 Whether you're a cheese aficionado or just looking for a fun and educational activity in Northern California, the Marin French Cheese Company is a destination you won't want to miss. With its rich history, beautiful surroundings, and delicious cheeses, it's a true gem of the Bay Area.