Monrovia Canyon Falls in Southern California
Monrovia Falls is located only 5 minutes off the freeway in the small town of Monrovia and Monrovia Canyon Park. This beautiful park provides a gateway into a land that feels unlike the city beneath it. While this is just one of the many trails in the park, it was a beautiful escape, one that I wish I could hike in more often, and the waterfall provides a stunning end destination. Here is all the information.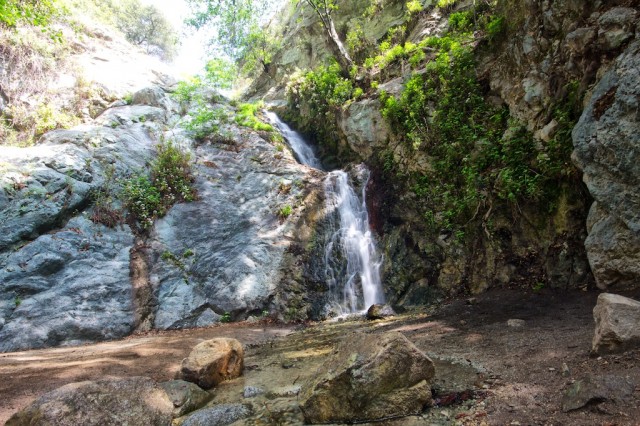 Details
5 dollars to park (as of 2017), you can park outside on the street but why not support this park with the small charge
3 miles round trip and about 400 feet of elevation
When we got there at 11 AM on a Saturday, the upper lot was full, so these directions are from the lower lot, but I believe the upper lot is much closer.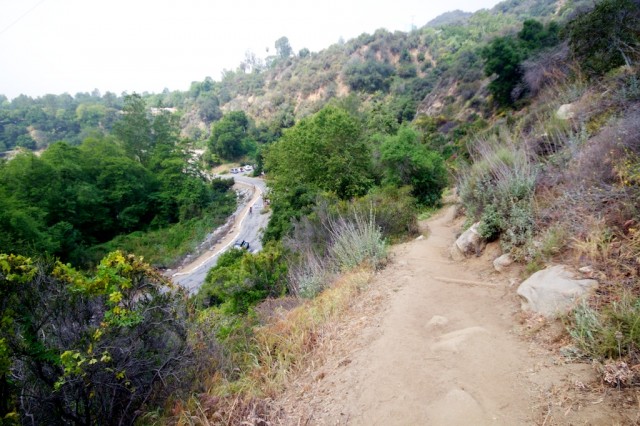 The initial climb for this trail is the steepest part as you rise above the tree level to get along a small ridge that you will hike on for the first half-mile. The trail wound in and out of shade, which provided for fantastic views of the path and the foliage, such as this one.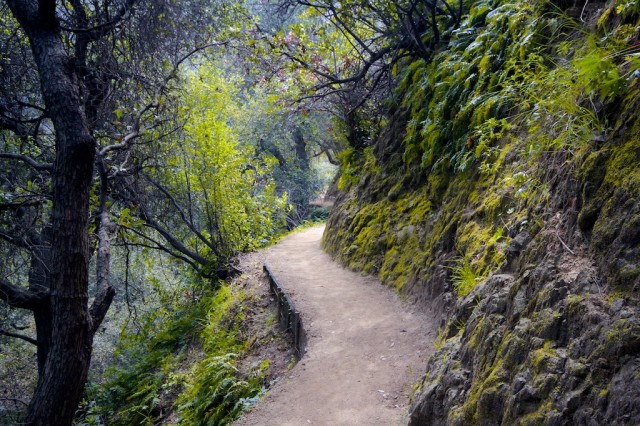 This area reminded me a lot of something you would see in the movie Jurassic Park, as it was wonderful and lush for Southern California. The dam in the distance with the trees rising next to it provided a unique view that I enjoyed.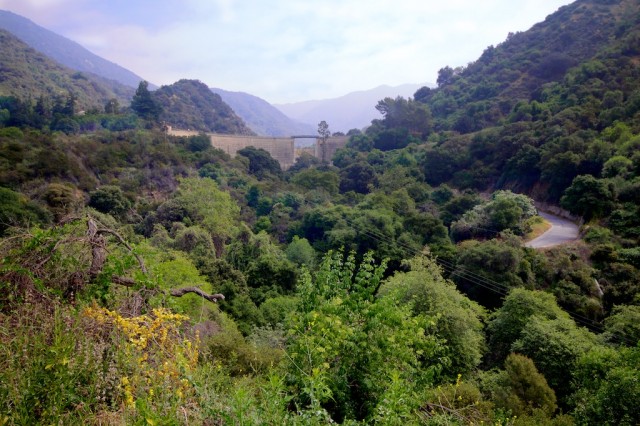 From here, you continue to wind around the ridgeline for about a quarter of a mile before descending into the forest below.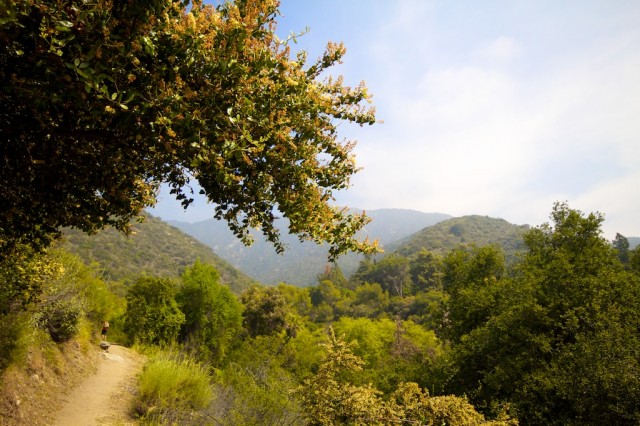 Here the trail meets up with the path from the upper lot (I think that trail is around .7 miles to the falls if you start from there), and it continues up at a steady pace through the man-made water runoffs and lots of lush forests.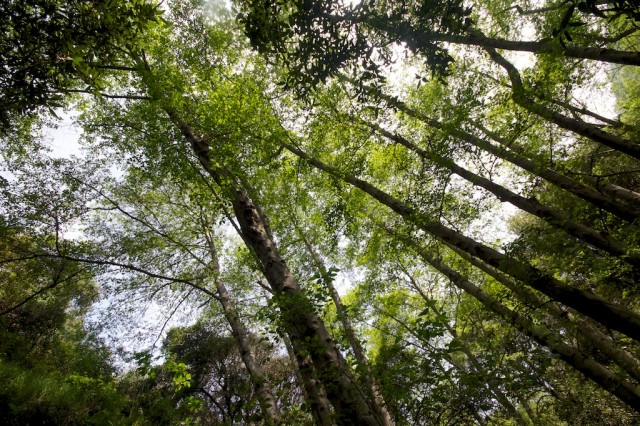 I loved walking through this area, and I cherished the shade on the warm spring day.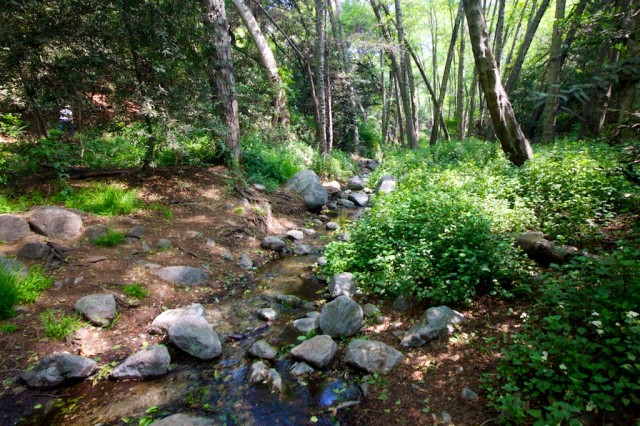 After 15 minutes, we were at the base of the falls.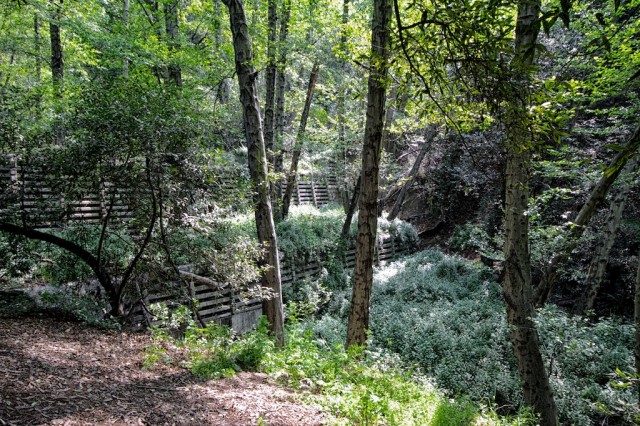 The Waterfall
This waterfall does look better in real life then it does in photos. The drop is around 25-30 feet, even though the pictures appear like it is less than that.
It was not to busy at the falls, which provided ample time for me to try some long exposure shots and slow the water down a little bit.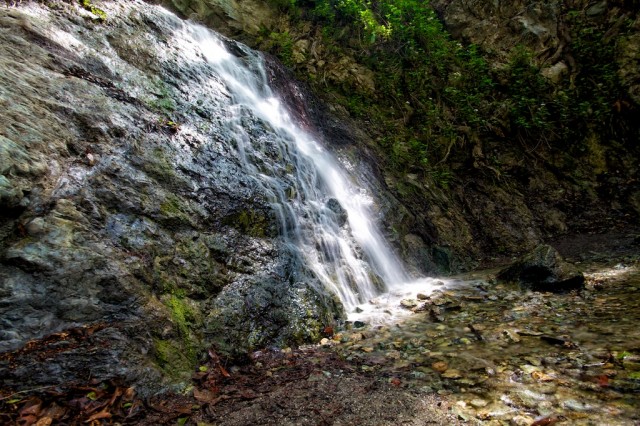 The waterfall does not have much of a pool at the bottom as it was starting to dry up as we head into warmer days, but the moss and plant life with the slow flow of water made for a great place to have some lunch and relax.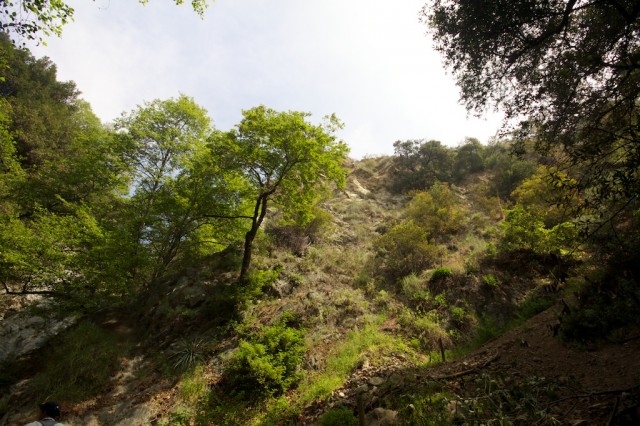 I thought this was a great waterfall, sure it was trumped by Fish Canyon Falls that we saw earlier in the day, but since this one is accessible year-round, that makes it all the more awesome. Let me know what you think in the comments.