When I heard about Mt Soledad from this guest post on my site I added it to my list to check out as I am found of crosses atop mountains like Mt Rubidoux and Grant Park. This cross even looks over the La Jolla coastline, which is one of my favorite beaches in California and it boasts a memorial with history from many of the lives that fought for our country over the last few wars. It seemed like a special place for a visit so I drove down there one Saturday morning.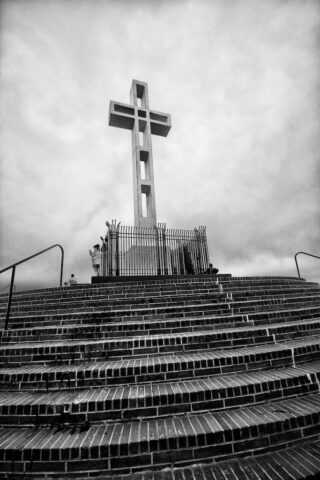 Details
Open dusk to dawn
Free
Small parking lot at top and overflow 100 yards down
The History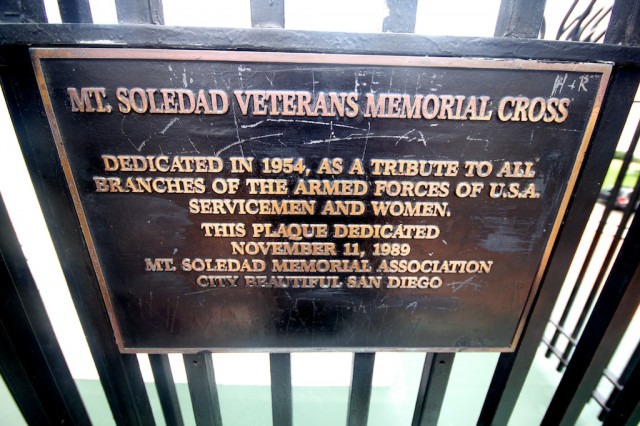 From Wikipedia:
Mount Soledad is topped by a large concrete Christian cross, first built in 1913, and rebuilt twice. The cross was initially understood as a signal that Jews were not welcome in La Jolla. After it was challenged in court during the late 1980s, it was designated a Korean War memorial. It became the center of a controversy, known around the world, over the display of religious symbols on government property. It was ruled unconstitutional by the United States Court of Appeals for the Ninth Circuit in January 2011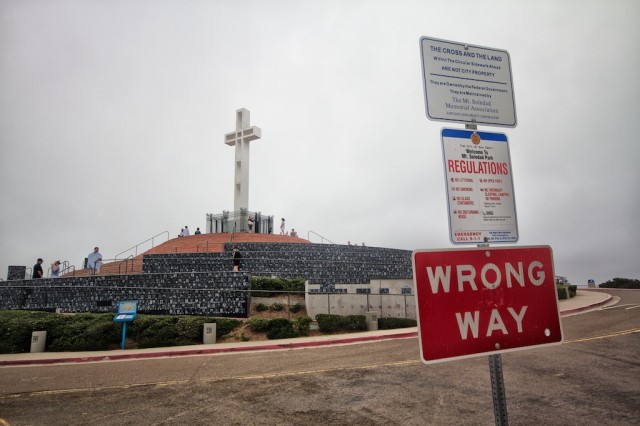 In 2003 this cross was gathered up in a legal battle, like the Mt Rubidoux cross and was eventually sold to a private company so the separation of church and state could be upheld. There is even a sign saying this does not belong to the city at the base.
The Memorial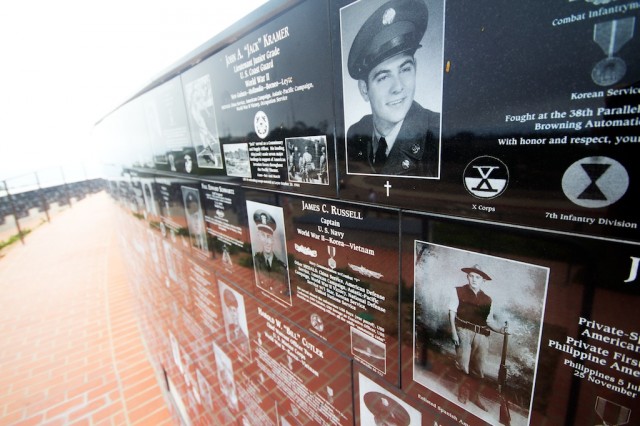 Unlike any other memorial I have seen, this collection of plaques included both images and short description of their service etched into the granite. This is an amazing way to preserve a legacy as I found myself walking the lines and reading and looking into the faces of these heros.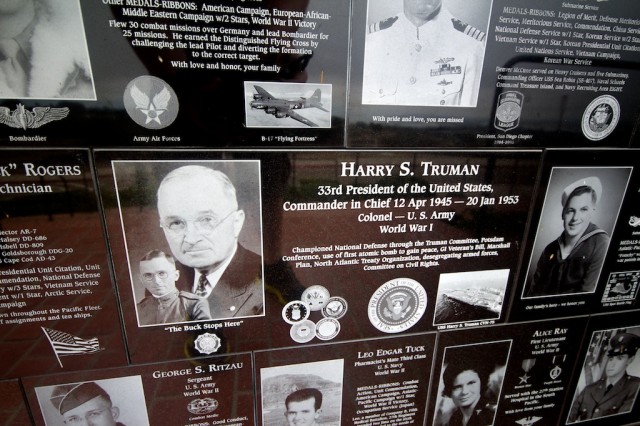 There were some notable stand outs as well including two presidents and a dedication to a company called the magnificent bastards.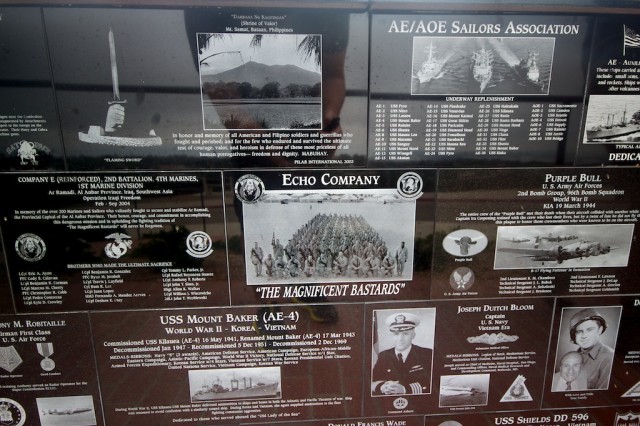 If you are looking for a specific plaque they have a helpful map at the bottom of the stairs.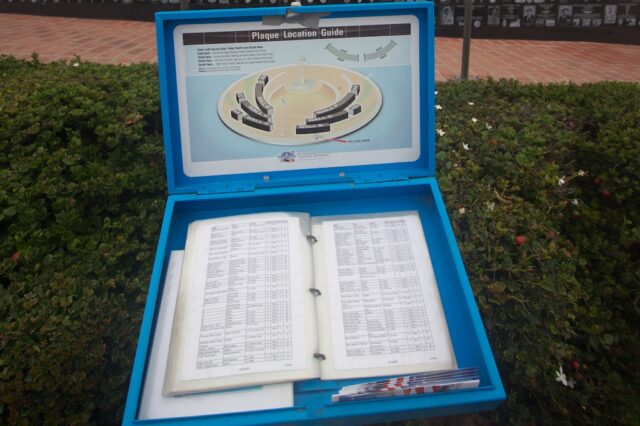 The Cross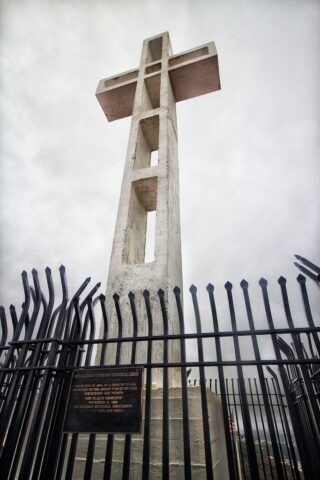 The cross itself is about 25 feet tall and stands alone on the top of the memorial. You can't touch the cross itself as there is a small gate around it but you can sit at its feet and take in the beautiful views.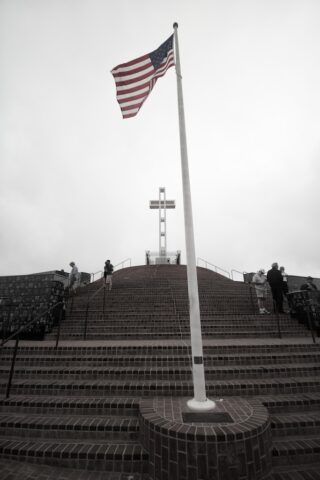 The Coastline
From the base of the cross you are treated to a beautiful view of the coast and city below. It was cloudy when I was there but I imagine it would be even more amazing when clear.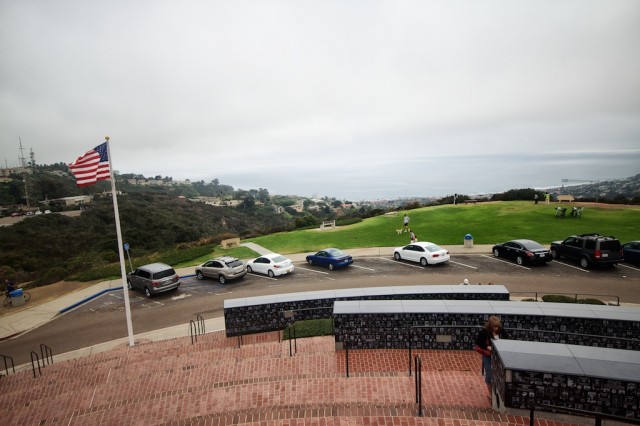 They also have some park benches you can sit at and I believe you can actually climb some part of the mountain instead of driving up it if that sounds more fun to you.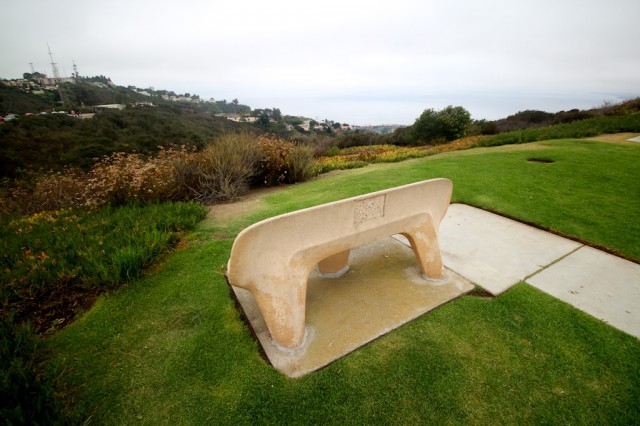 I found myself spending a good amount of time here just learning about the people and taking in the views and if you are a history buff or like to see something unique I recommend checking out Mt Soledad.
Get Directions