Native Foods: Vegan Food Review from a Non Vegan
Now before you read this post, I am by no means a vegan or a vegetarian; my wife and some friends are, but I am not. I still love meat, but since I am surrounded by others that have sworn that type of food off, I often find myself at places like this, and the results often vary. All that to say that I really like Native Foods, and that is coming from someone who is not even in their target audience. Anyways, on to the review (this was written in 2014).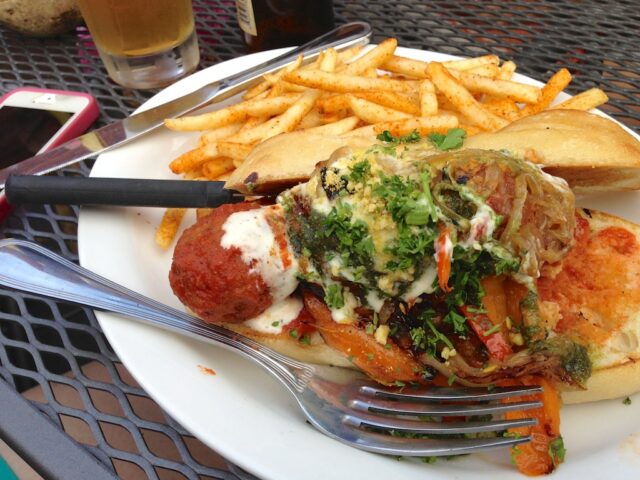 Native Foods
Here is a video with some history on Native Foods if you are interested.
There are a lot of Native Foods around Orange County now, but the one I most often go to is the one in The Camp in Costa Mesa. This trendy, hipster-ish shopping center has a lot of cool stuff on its own and a lot of great places to eat so I would recommend visiting it. The first time I went to Native Foods, I was under the impression that it was a health-conscious place to eat but that it had meat in its burgers; however that is not the case. Normally this would be a bummer, but after eating their Scorpion burger, I think I might actually be able to be vegetarian if there was one closer to me.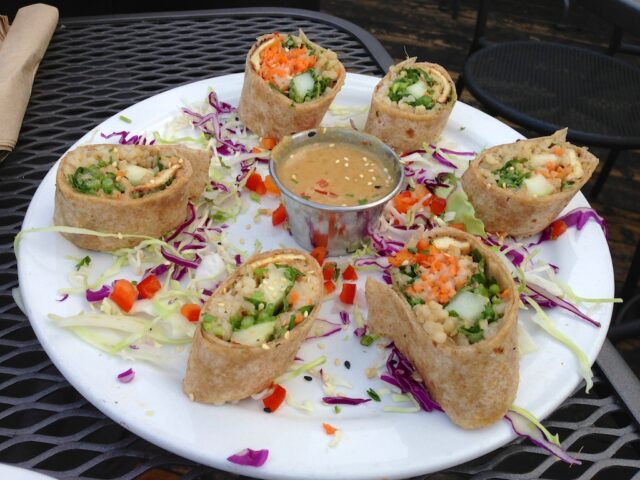 For starters, I recommend the Saigon rolls, which are not an overpowering flavor but a tasty appetizer with the peanut sauce you can dip them in.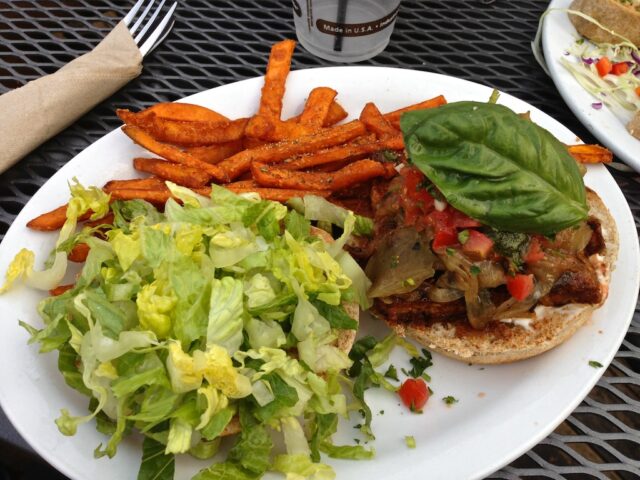 The Scorpion burger, which has tempeh blackened tofu, chipotle sauce, lettuce, carrots, onions, is an amazing burger, as is the Sausage (not really sausage) and Portobello burger. The blackened tofu has a unique flavor and goes well with the sauces and toppings on the burger. I also recommend the sweet potato fries as well, which are pretty stellar.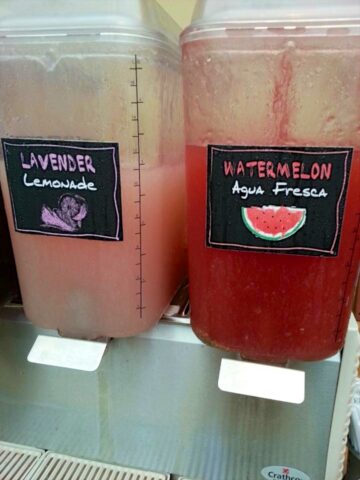 The drink selection is another plus for Native as they have good tea, watermelon juice, and lavender lemonade. I always have a hard time figuring out which of the three I want as I like them all.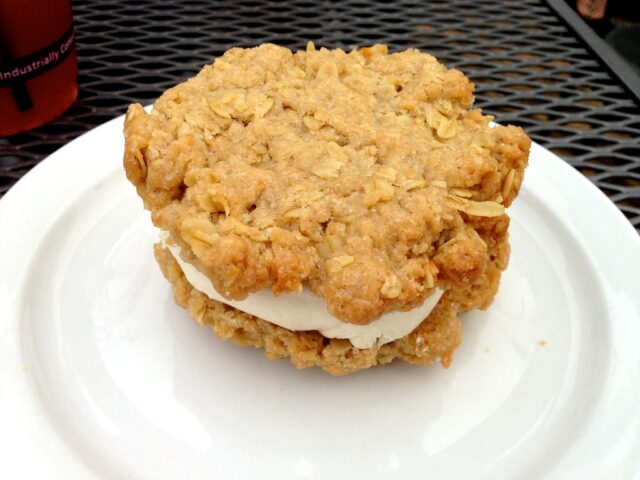 For dessert, they have many parfaits, but my favorite is the oatmeal cookie with some type of cream in the middle, it is sweet but not overpowering which I like, I could eat this as my meal it is so good.
In my two visits to Native, I have been impressed both times and have even told friends about it. I would love to hear from others what you get here and if there are better vegetarian places I should take my wife too (brownie points right?), feel free to leave them in the comments.