Noon Lodge in Big Bear Lake
Disclosure: This hotel was provided free of charge; all opinions are my own.
Noon Lodge is an awesome cabin based hotel in Big Bear Lake. The vibe feels like something you would find at the Ace in Downtown LA, complete with a mix CD of music that they give you when you check in. Amie and I got a chance to spend a few days there in late 2018, and we loved the style of the hotel and how close it was to downtown Big Bear. Here is all the information if you are looking for a fun place to stay.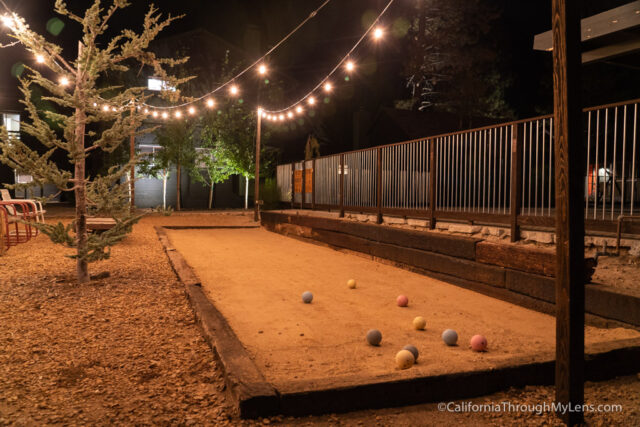 Details
Getting There
The hotel is located in a residential area, northwest of Downtown Big Bear Lake. You get there by taking Big Bear Blvd to Lakeview Drive then turning right on Lagunita when the road dead ends.
The Hotel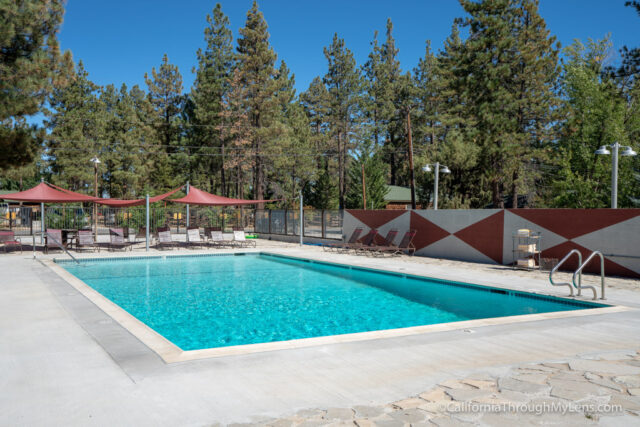 After getting to the hotel, you will want to pull up to the check in parking spot and then go into the lobby and find your card with your room number and check-in information. They do not have anyone in the lobby, but it was actually a really nice system.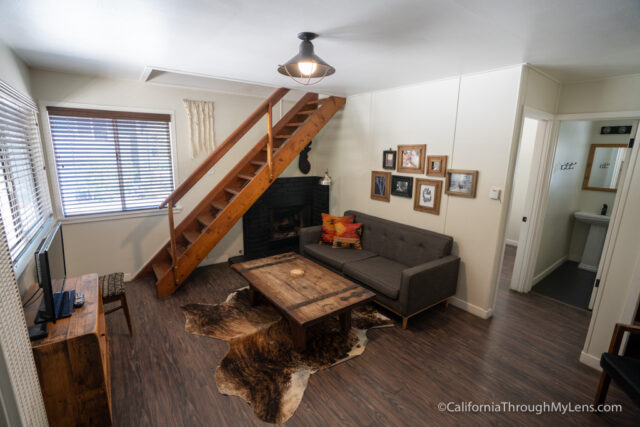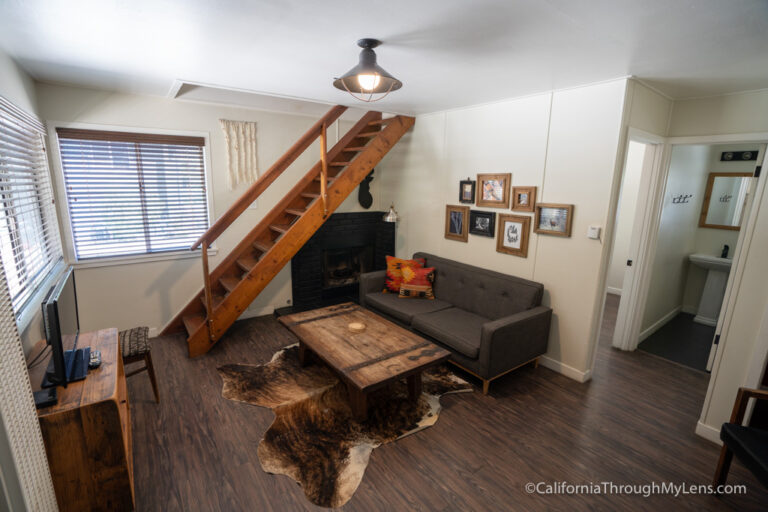 Your room number corresponded with your parking spot along the outside of the property, and four main buildings hold the different rooms.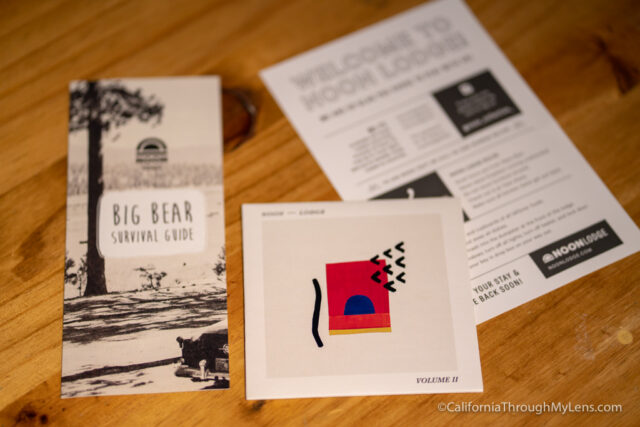 We stayed in the one bedroom "A-frame" with a loft on the second story, and it could easily sleep four people in the two beds.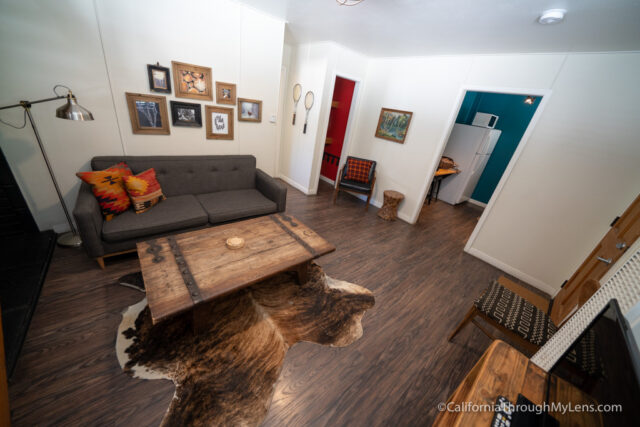 The room was awesome with a cabin vibe that is modern and minimal. It had an animal skin rug in the living room with a fireplace and couch.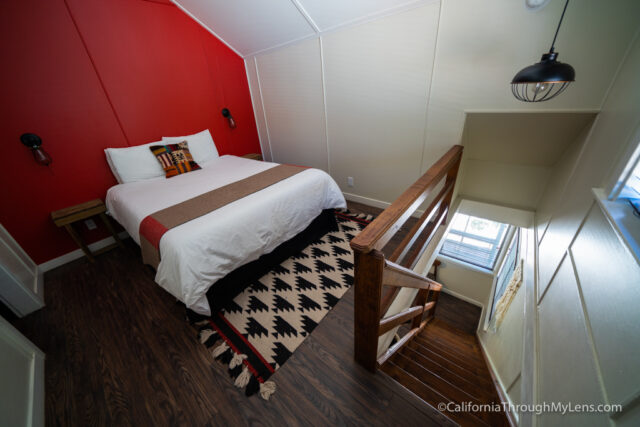 The upper loft was a great addition to a room like this as it let everyone have their own space, and it was perfect for families.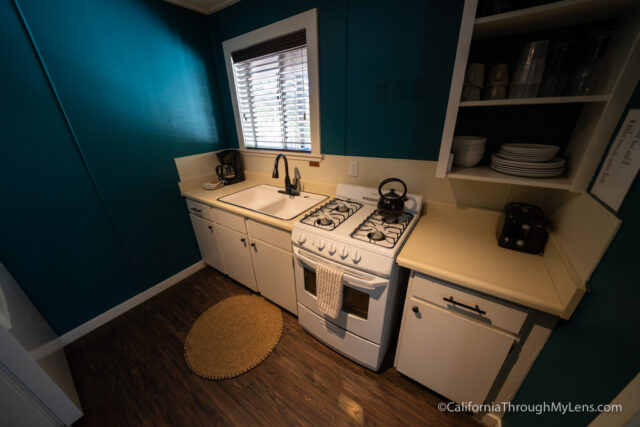 There is a full kitchen with a large fridge, oven and sink so you can do your cooking here if you don't want to go out.
The bedroom had a queen size bed that was comfortable, and the bathroom is small but has a shower and toilet. It is a great spot to use as a home base for a few days exploring the area.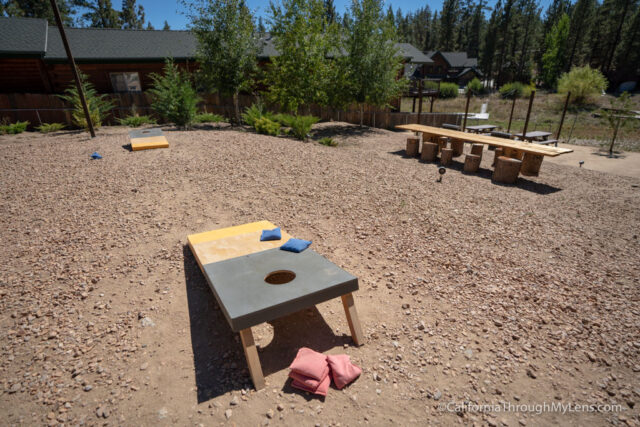 Lastly, the grounds were also pretty impressive as well, with a large swimming pool and a few lawn games like bocce ball and corn hole.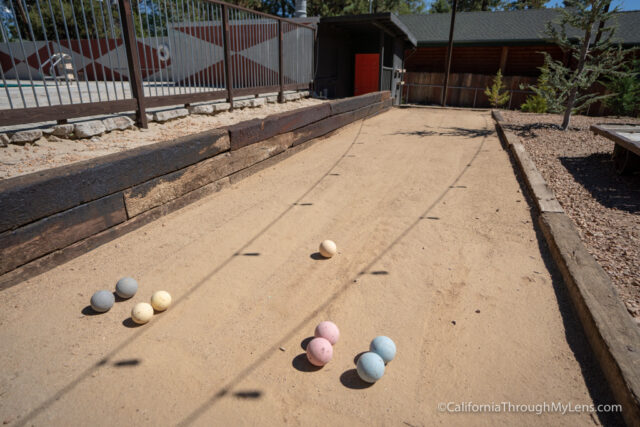 Amie and I took advantage of the two large fire pits and seating each night; it was a nice spot to have a glass of wine or make some s'mores.
We both really enjoyed our time at the Noon Lodge in Big Bear Lake. Check it out on your next trip up to the city and let me know what you think in the comments.