Twin Peaks: One of San Francisco's Best Views
While visiting San Francisco, you will no doubt notice the giant radio tower that is situated up on the hill southwest of the city. This area is known as Twin Peaks, and it is a favorite spot for photography and for just getting a great view of the city. It is not as easy to access without a car though, so I only recently got a chance to visit it. I can say though that the view is worth the effort as it is a fantastic spot to look down on the city. Here is all the information.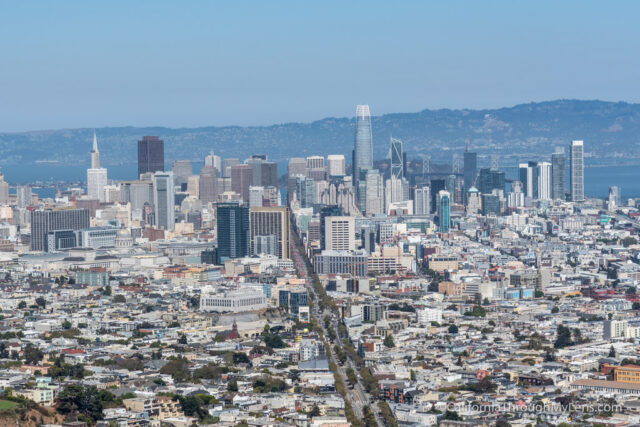 Details
Great for sunset and sunrise photos.
Be sure to keep valuables out of the car as there are frequent break ins here.
Location: 501 Twin Peaks Blvd, San Francisco, CA 94114
This information is from my visit in 2018
Read about all of my favorite San Francisco spots here
Getting There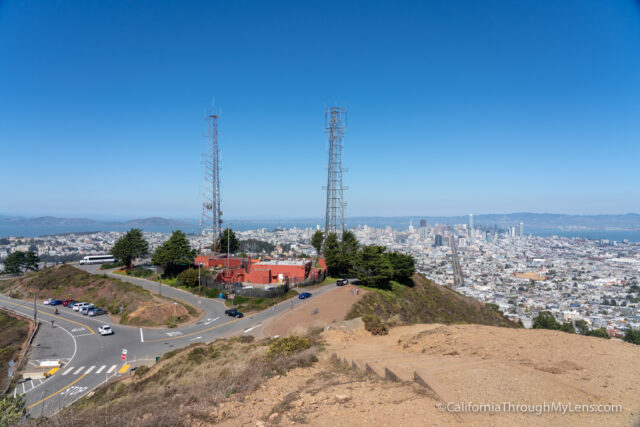 Twin Peaks is not easy to get to with public transportation, so I would recommend taking an Uber/Lyft or going there if you have a rental car. When you get to the top of the two peaks, there is a bunch of parking, but it can get busy on the weekends and during times like sunset.
Twin Peaks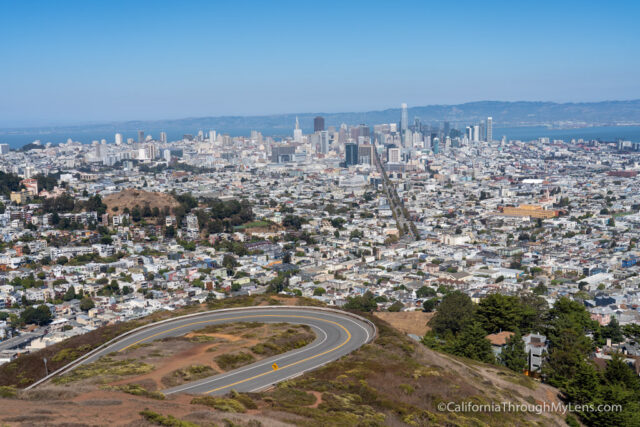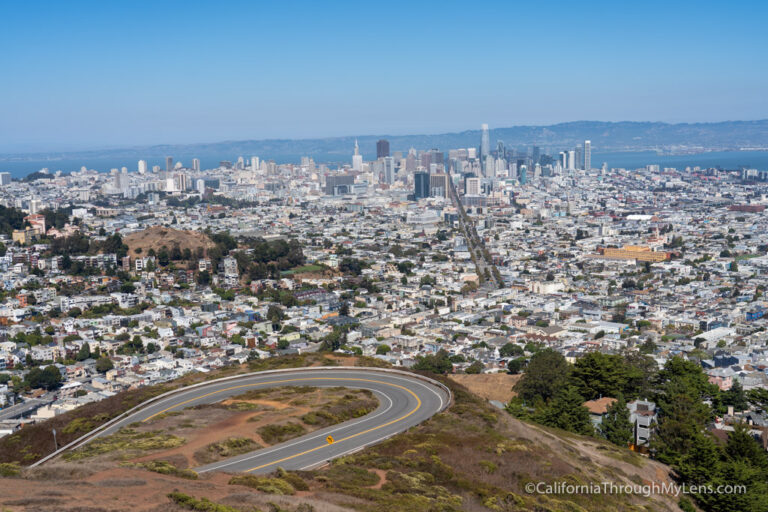 After finding a parking spot at the top of the hill, you will start walking around the overlook. This area provides lots of great views of the city, some with the curving road in them and some with just the hillside.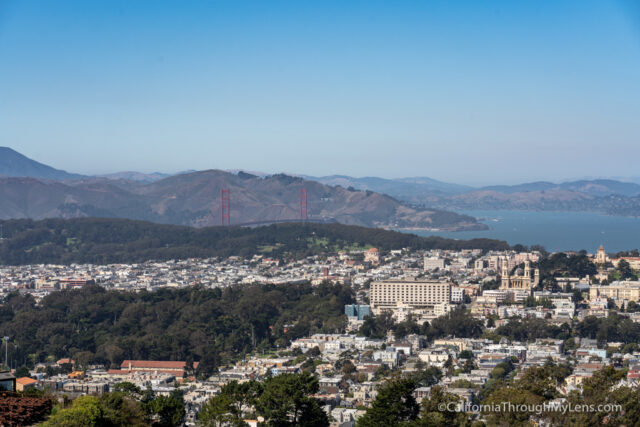 I always try to find where the view gives you a direct line down the road in front of you to the Ferry Building, and you have to leave the overlook to do that.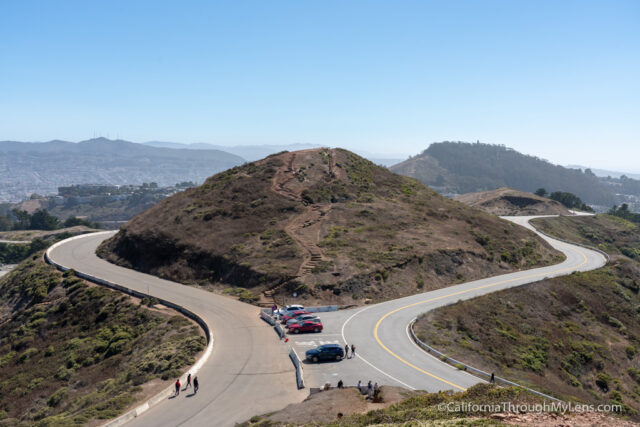 From there overlook there are two small hills (twin peaks) you can climb. Both are short climbs with five or so flights of stairs to get to the top, but the one closest to the parking area has the direct view I mentioned above, so it is worth the climb.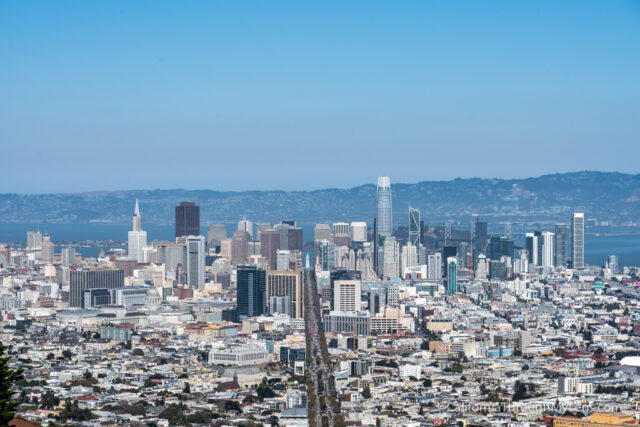 When you make it to the summit, you will be able to see the Ferry Building right in the center of the road that leads through the city, and it is a fun spot for a picture.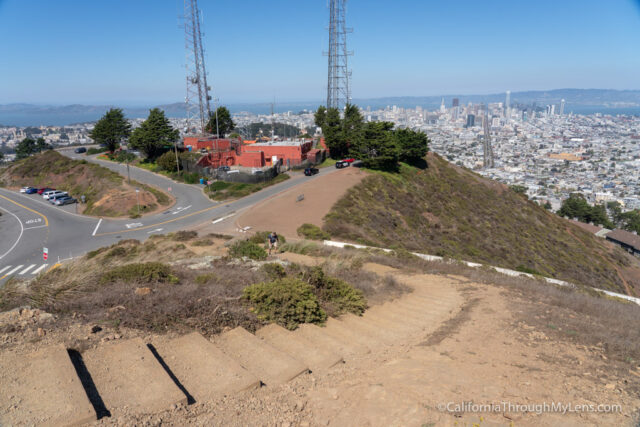 While I haven't gotten a chance to spend as much time as I would like here, I am glad I got to see it at least once. I plan to go back in the future for night photography, but until then, I would encourage you to make the drive up here if you have a rental car. It is a great spot to get a birds-eye view of how massive San Francisco truly is. Let me know what you think in the comments.