Point Reyes Hostel: A Great & Cheap Place to Stay in the Park
When researching places to stay in Point Reyes, I kept coming across the HI Point Reyes Hostel. Having stayed in hostels a lot across Europe, I figured I should give an American hostel a try. Upon arriving, I knew it would be a good time when I came into the lobby, and four people were singing John Denver together on the communal couches. I immediately joined in, cause why wouldn't I, and made a few new friends while standing at the check-in desk. When was the last time you did that in a hotel? Here is all the information so you can visit yourself.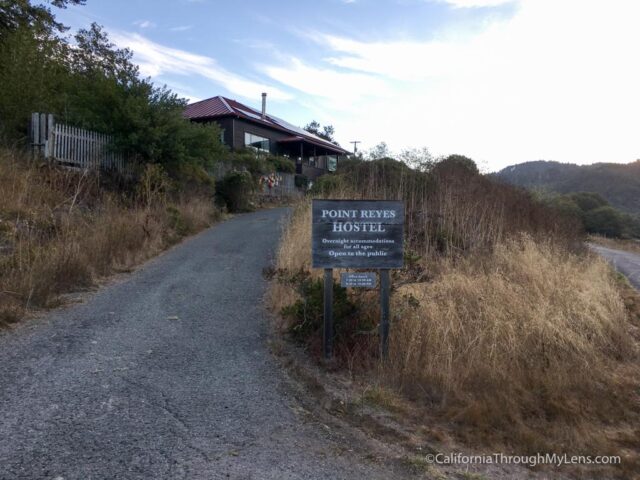 Details
Cost: $30 – $100 depending on shared or private rooms
They send an email out when you book with all the details for your stay that you should read
No wifi or phone service here
Location: Point Reyes National Seashore, 1390 Limantour Spit Rd, Point Reyes Station, CA 94956
This information is from my visit in 2016
Read more about Point Reyes National Seashore here.
Getting There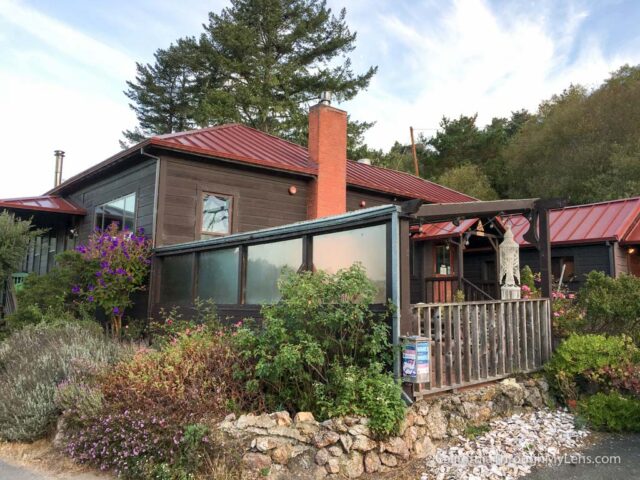 The hostel is located right in the middle of Point Reyes National Seashore; it is one of the best spots you can stay in the entire park. The location is pretty remote though, it is about 7 miles from the main road, and at night there is very little traffic or people. There are signs that lead you to it when you are near the park's visitor center, or you can put the above address in your GPS.
The Hostel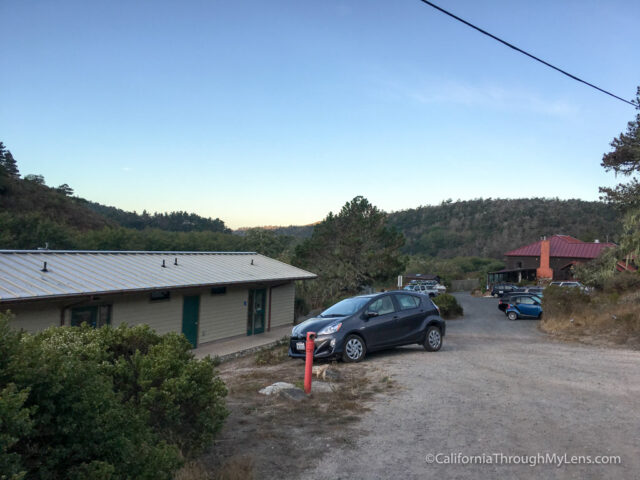 The hostel has three buildings, one is the main common area with the dorm-style rooms, and the other two have private rooms.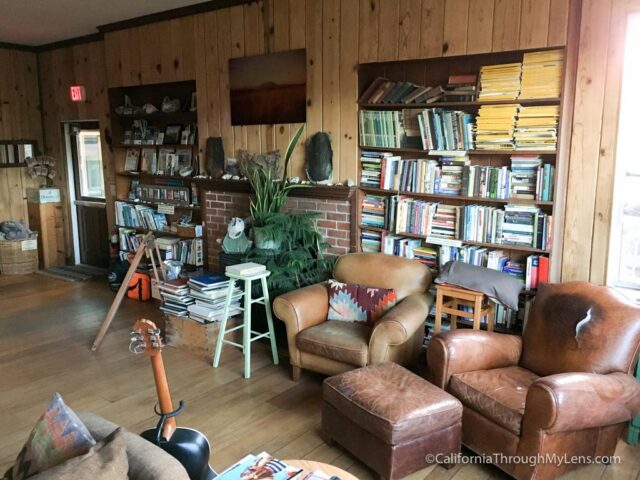 You will check in to the main building to get your room assignment. This is also where the large communal living room is with books, games, and a guitar.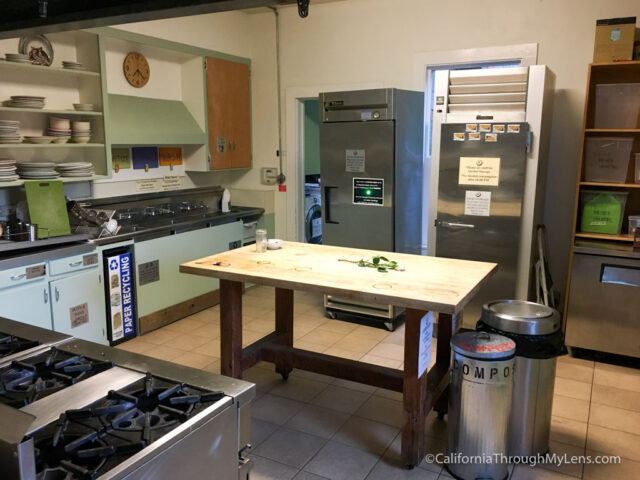 There is a good size kitchen right behind the check in desk so you can cook any food you bring. They do not sell any food here though.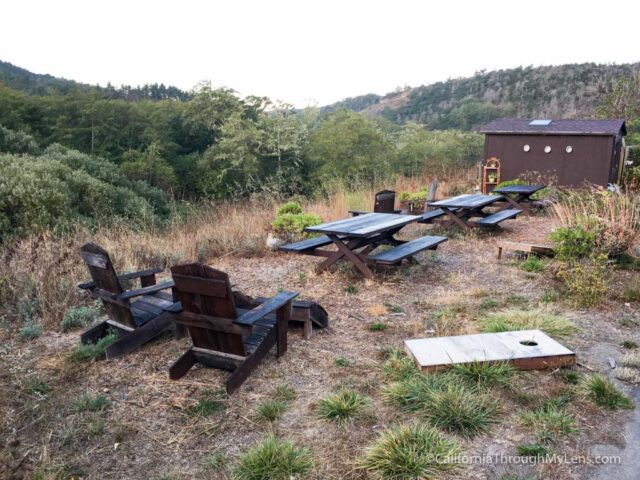 The outside of this building also has a BBQ and outdoor seating. It truly is a great place to make some new friends and just hang out without the internet.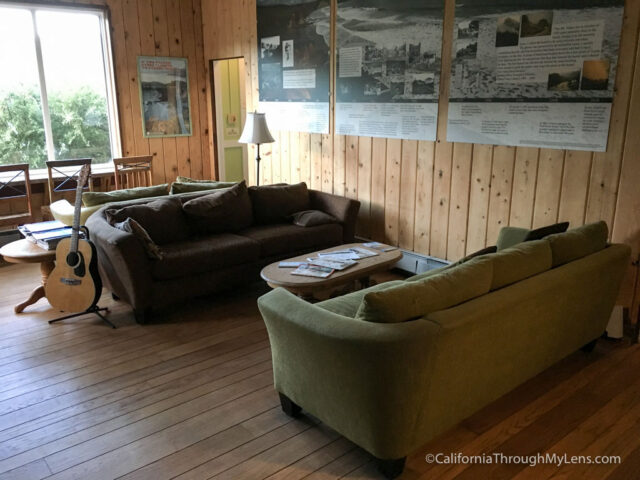 As a reminder, there is no cell reception or internet here. I found this to be peaceful as it allowed me to take a short digital detox and just enjoy the area.
The Rooms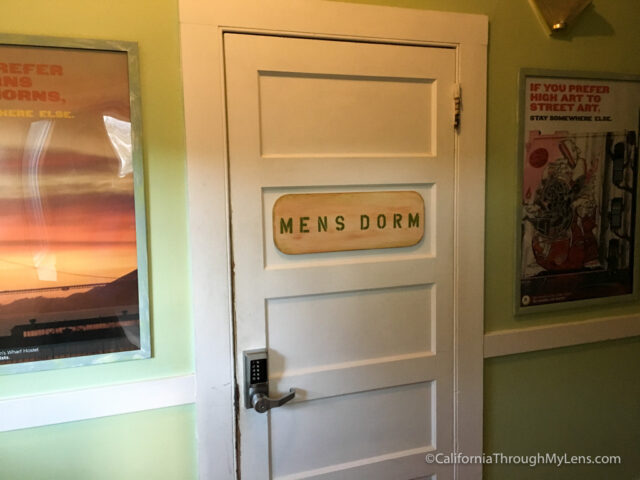 I originally planned on being in the shared dorm, but when I got there, a private was available, so I ended up opting for that.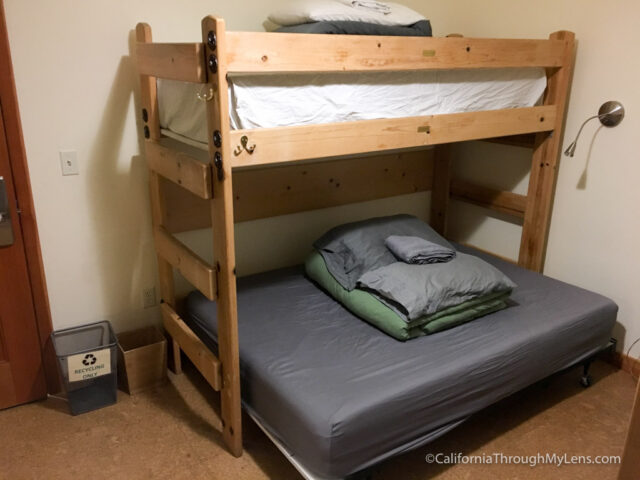 The private room I stayed in was great. It had four beds set up in two bunk bed style layouts.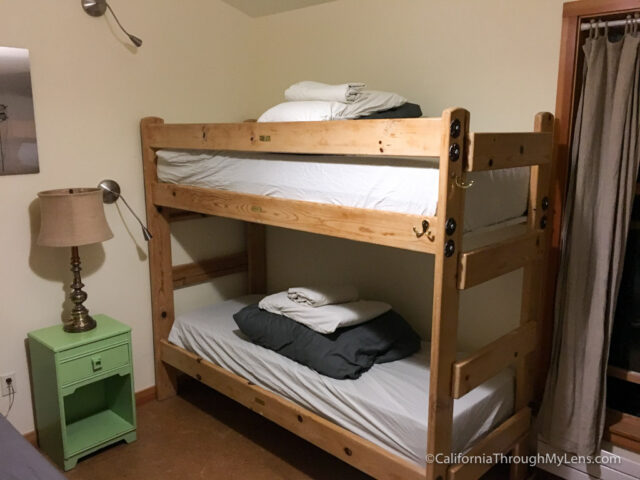 The room also had lights for each bed and a chair to sit in.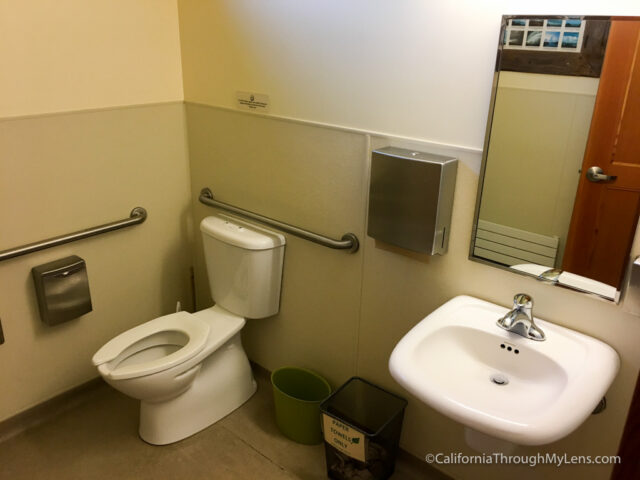 The room shared a bathroom with the other private room that was in my area of the building. I heard people in the other room but never saw them, so sharing a bathroom was a good experience. There was also a shower room that we shared as well, but I didn't use it.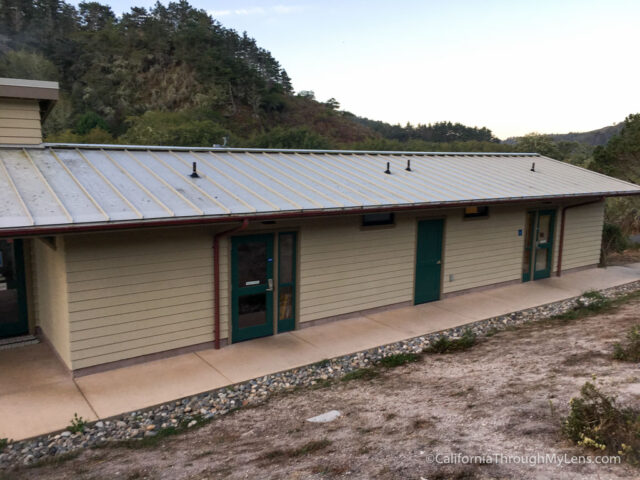 Sleeping here was quiet and uneventful, mainly due to the earplugs that they give me at check in. I enjoyed being here as it was peaceful and a perfect place to use as a base for exploring the national park.
If you are visiting alone, grab a spot in the shared dorm, or if you are visiting with a family, consider a private room for your group. All in all its a great place and I have no problem recommending it.