Sentinel Dome Trail: One of Yosemite's Best Views
If you are looking for a lesser-known spot in Yosemite National Park that has only 2 miles of hiking and almost as good views as the top of Half Dome, then look no further then Sentinel Dome. Sentinel Dome is one of those magical spots that should get more recognition than it does, but that is a go-to hike for me every time I am in the park. I could spend hours sitting at the top and not get bored of the views. If you are interested in checking it out, then read on for all the information.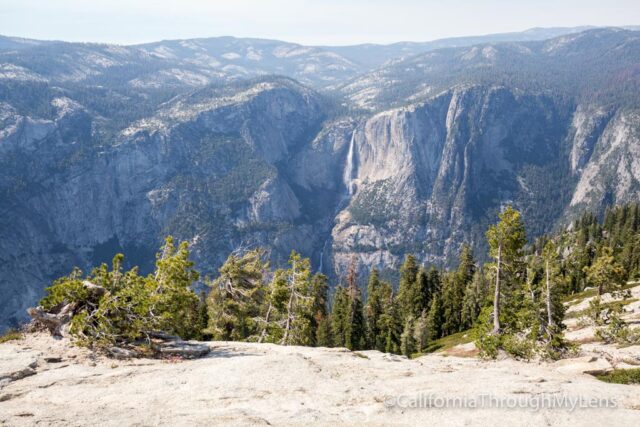 Details
2.2 miles round trip
400 feet of elevation gain
This information is from my hike in 2016 and 2018
Getting There
This hike is only accessible when Glacier Point Rd is open, which is in the summer. The trailhead starts at the Sentinal Dome / Taft Point stop on the shuttle, and there is limited parking if you drive yourself to the trailhead. During the summer, they require you to take the shuttle from 10 AM to 4:30 PM, but you can drive in if you go before or after that time.
The Hike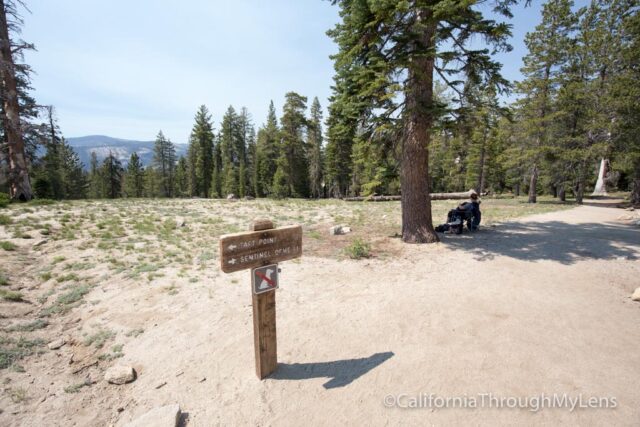 Starting from the parking lot, you will proceed down about 100 feet before reaching a split in the trail, left takes you to Taft Point, and right to Sentinel Dome.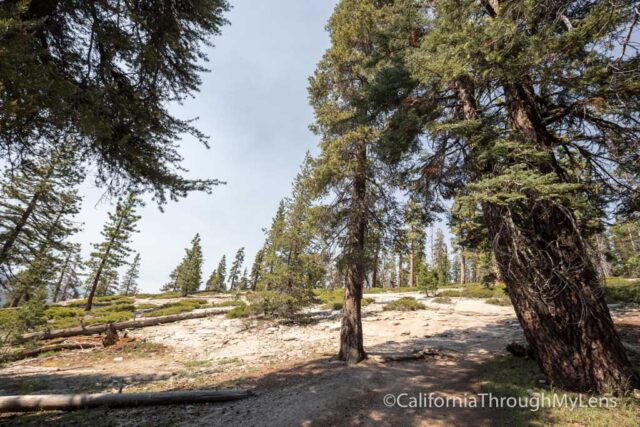 Continuing right, you will head down into a section of trees before crossing a small bridge.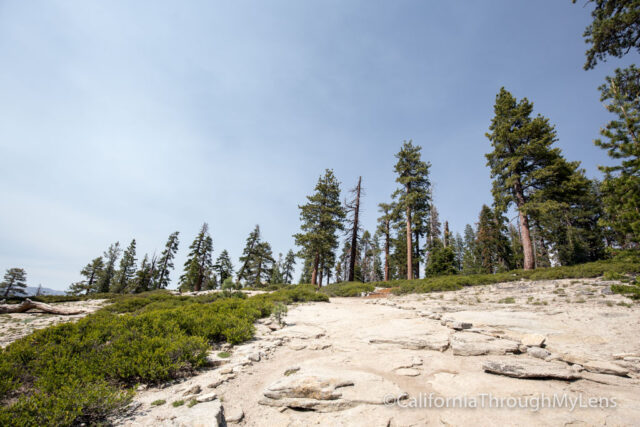 From here, you will spend most of the rest of the hike on a gradual uphill. The next section heads up a dirt trail that goes over different broken pieces of granite.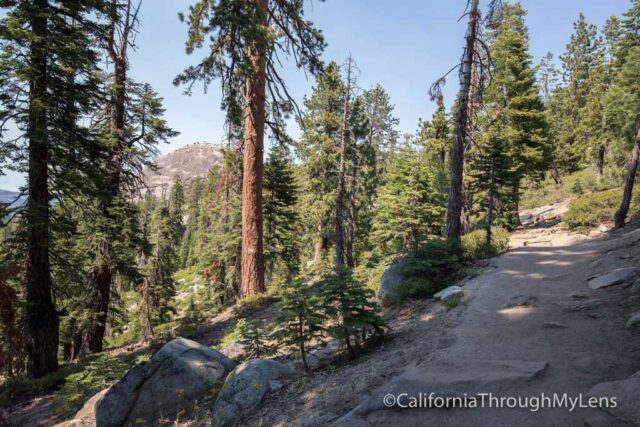 Next, the trail continues up and into some trees before giving you your first real view of Sentinel Dome in the distance.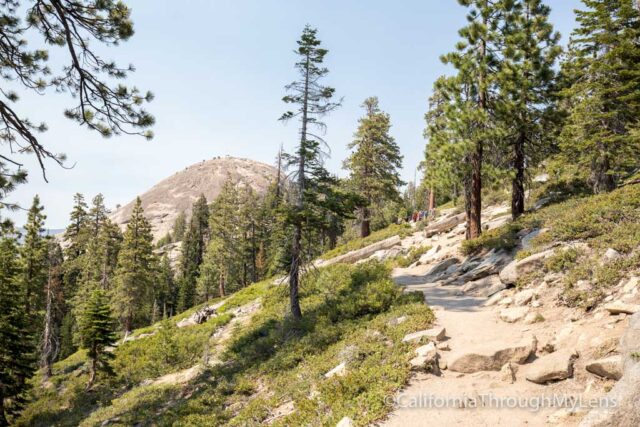 Proceed along the path, and you will reach another uphill section of granite.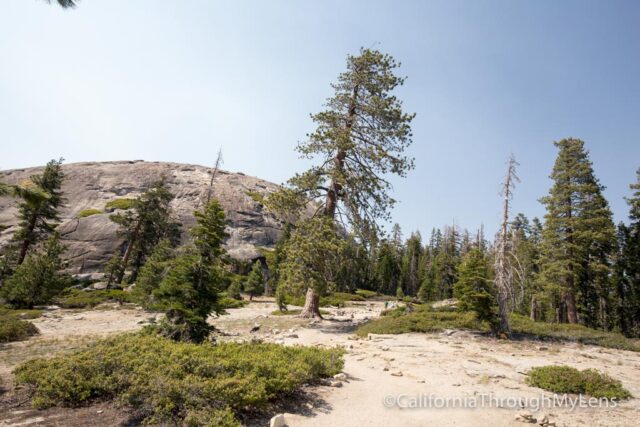 Here the trail heads back into the trees once again, and you will see Half Dome itself peeking through every once in a while to your right.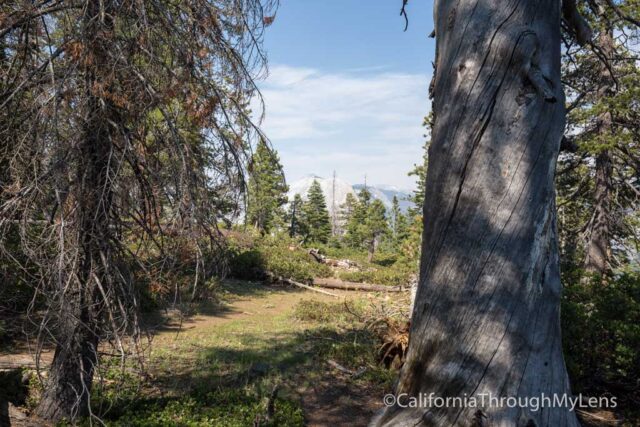 The trail goes up to the left in the last .2 miles until you reach the base of the dome.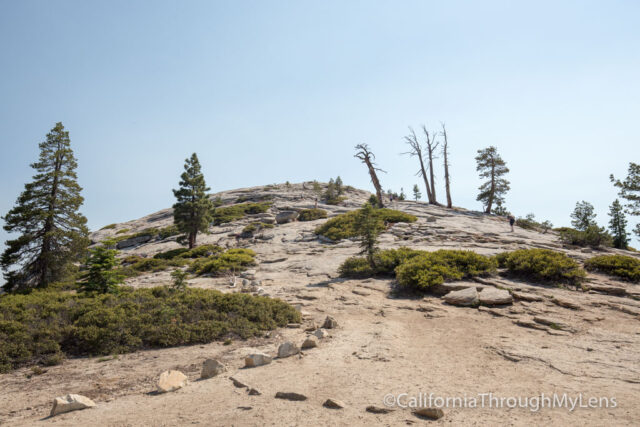 From here, you can already see Yosemite Falls to the right, and you just need to take your time as you walk up the dome itself.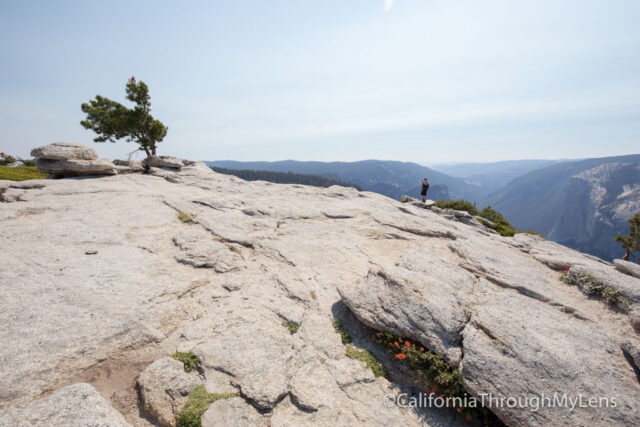 There is no real path, so you just continue up whatever section looks easiest. This is also where you will feel the effects of the elevation, so take your time.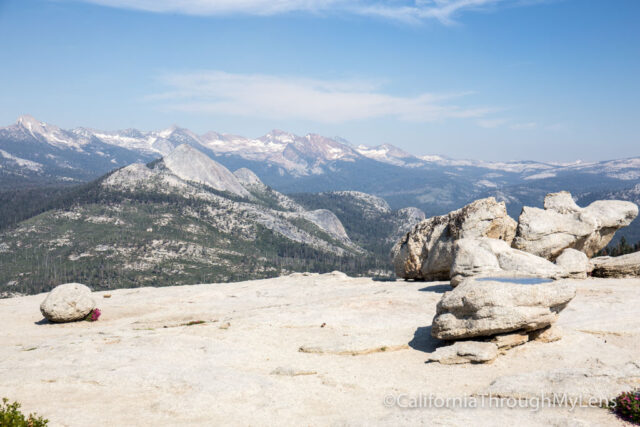 When you eventually top out on the dome itself, you will be greeted with a fantastic 360-degree view. This is one of those views where you will want just to sit down and stare in awe for a while.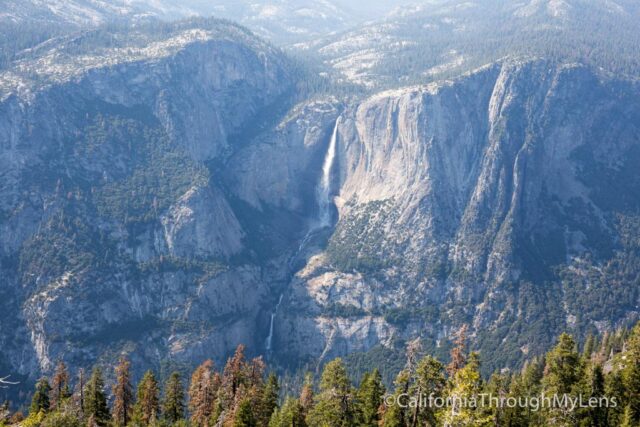 On one side, you have Yosemite Falls.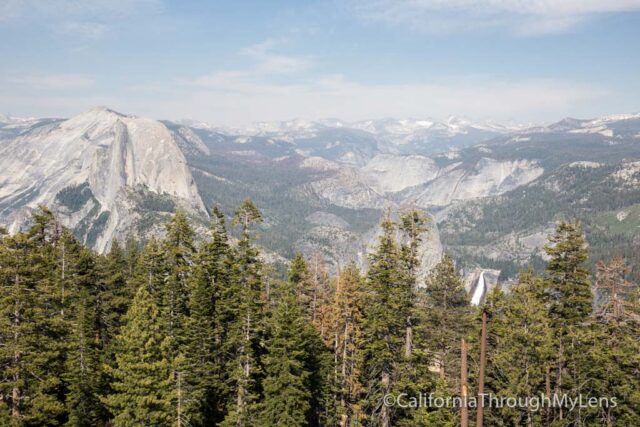 On the other, you have Half Dome.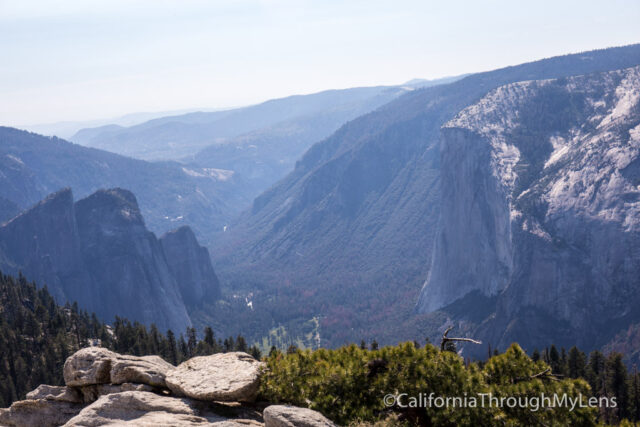 On the third, you have El Capitan.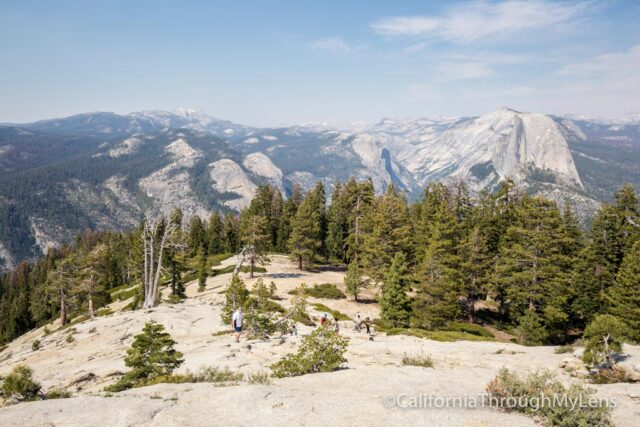 On the last, you have the backcountry of Yosemite for as far as the eye can see. This is a spot where I generally bring lunch and just eat while taking it all in. The top is a lot larger than it looks. There is room to walk around and explore while up there.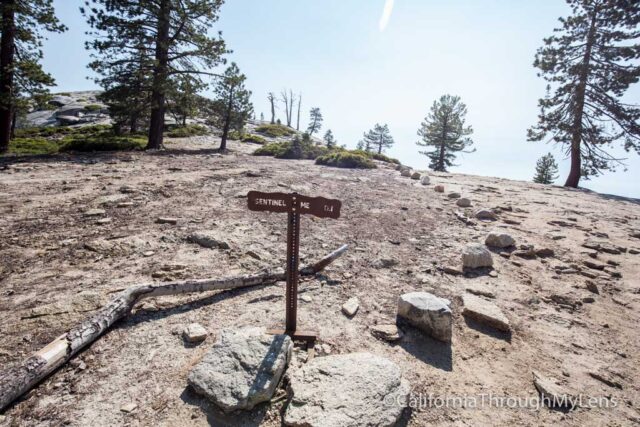 After you have finished soaking it in, you will simply walk back the way you came. Take your time coming off the dome though, it is slippery heading down.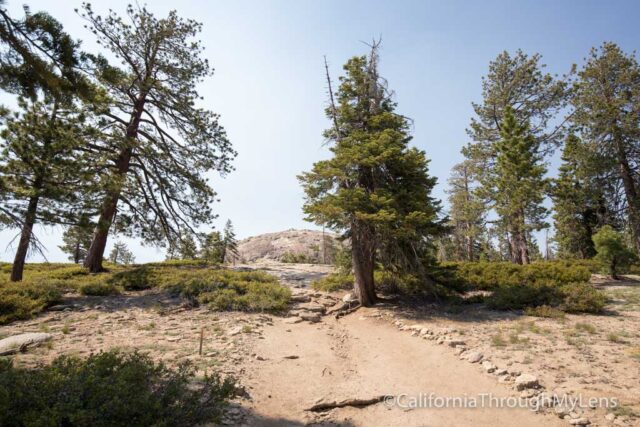 Be sure also to hike to Taft Point if you are in the area as it is another fantastic spot to see in the national park, and it starts from the same trailhead. Read more spots to explore in Yosemite National Park here. Let me know your thoughts in the comments.