Sequoia View Bed & Breakfast Hotel Review
Disclaimer – This room was provided to me free of charge; all opinions are my own.
As one of only twenty or so bed and breakfast wineries in California, Sequoia View Bed and Breakfast is a fantastic spot to spend a few days. While it is close to Fresno and Kings Canyon, it is also just a beautiful place to relax and enjoy your surroundings. The people who run the site are welcoming and want you to have a good time on the property. Each of the three rooms has its own charm, and the rooms come with breakfast in the morning and a complimentary wine tasting once during your stay. Here is all the info on this fun spot: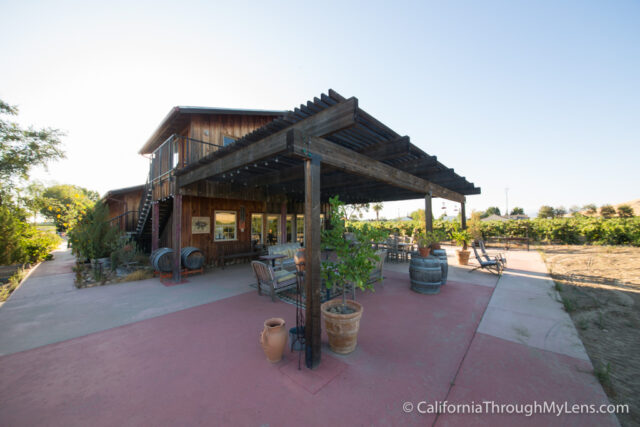 Details
Location: 1384 S. Frankwood Avenue, Sanger, CA 93657

Information from when I stayed here in 2015
The Room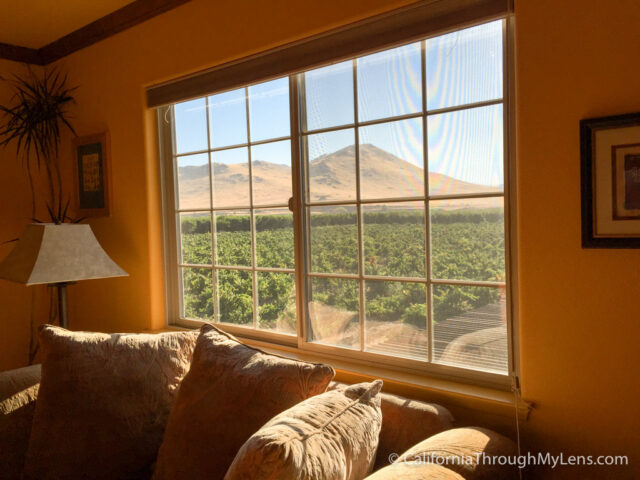 We opted to stay in the Winemaker's Suite, which was conveniently located right over the top of the wine tasting area. It was a large room with a king-sized bed, a large bathroom, and a private balcony with two chairs that overlooked the vineyard.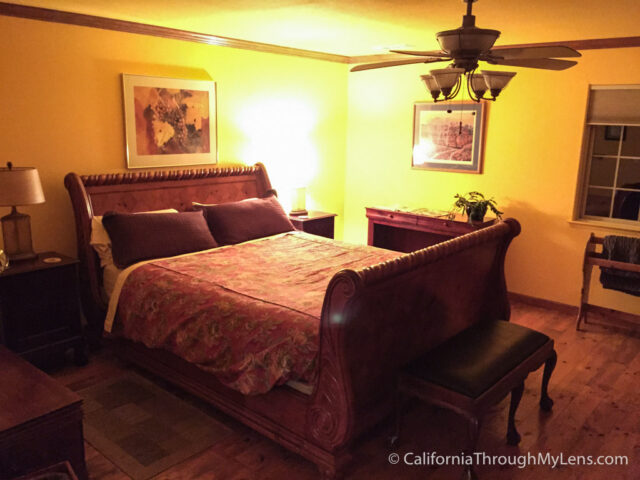 The balcony was my favorite part of the hotel as it was just a perfect spot to sit and relax while reading a book, especially during sunrise and sunset. I spent many hours out here during my stay.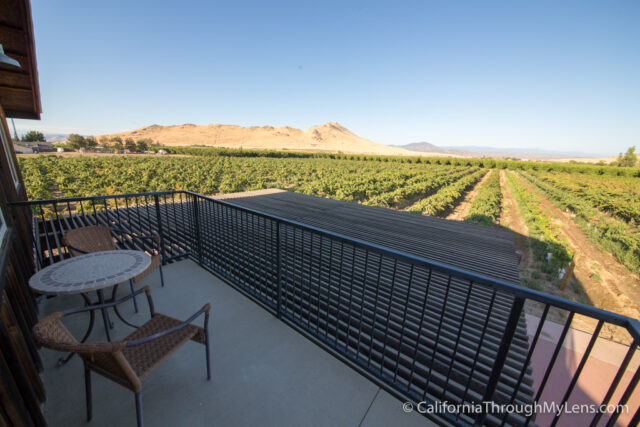 The room also had its own private entrance as well, and the wine tasting is only open from 12-5 PM most days, so it's never very loud or busy there when you are staying. Especially after 5 PM when you have the entire back area to yourself.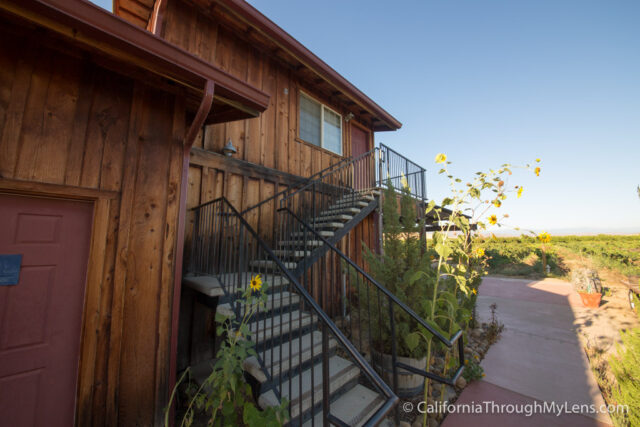 The Breakfast
Each of the two mornings we stayed, we were greeted with a great breakfast in the main house. Here is what we had:
Day 1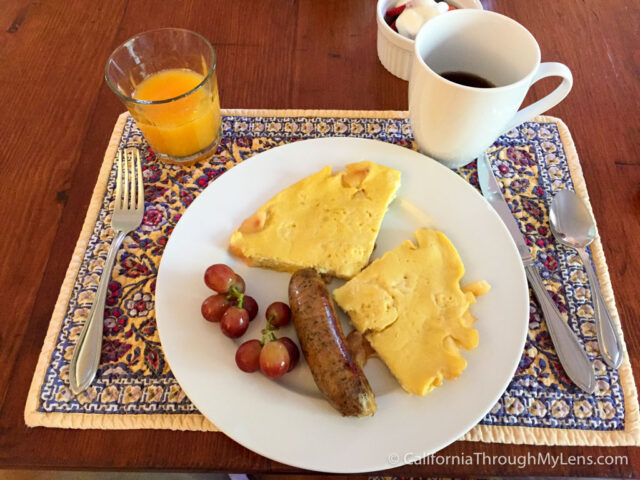 White nectarine frittata

Chicken apple sausage

Zucchini bread

Fresh squeezed orange juice
Day 2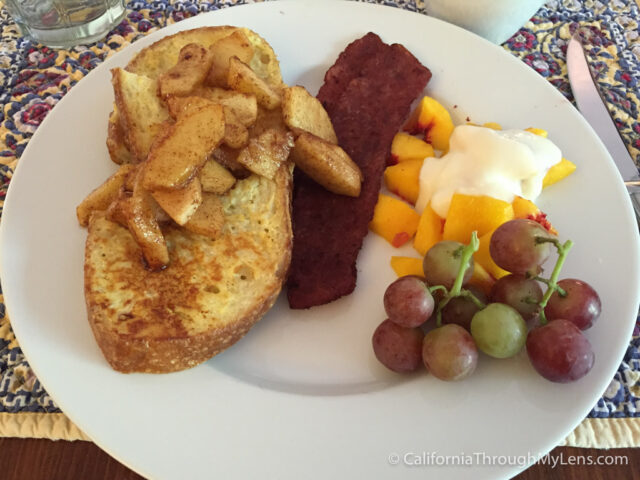 French toast with apples

Turkey bacon

Peaches

Grapes
Both of the breakfasts were fantastic, and the coffee was flowing strongly. It was also an excellent time to hang out with the lovely couple who runs the spot. They were both fantastic, and I enjoyed hearing about their lives.
The Wine Tasting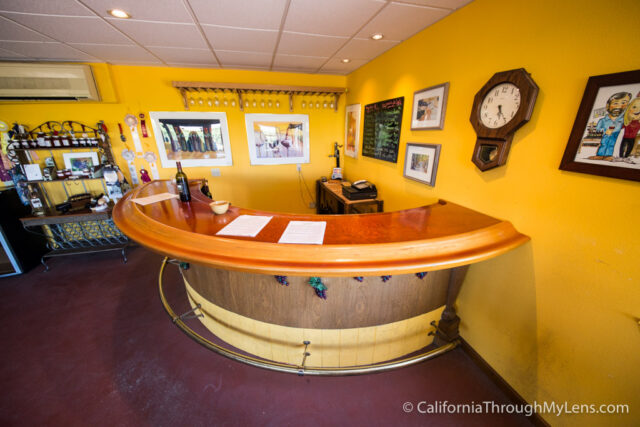 Since we were there for a few days, we spent over an hour just hanging out in the wine tasting room and trying wines while interacting with the other guests. The wines here are good, and the prices are very fair. It is $5 for a tasting flight, and most bottles are priced in the $20 dollar range (as of 2015). My personal favorite was the Alicante Bouschet, an award-winning wine that not very many wineries are currently growing.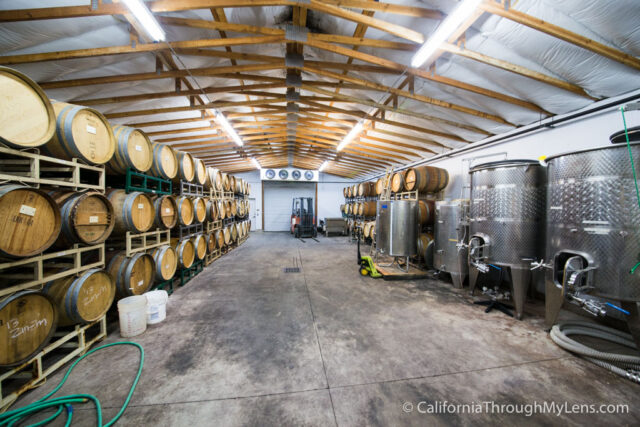 We also got a chance to walk around and check out their fermentation room which was good size for a smaller boutique winery.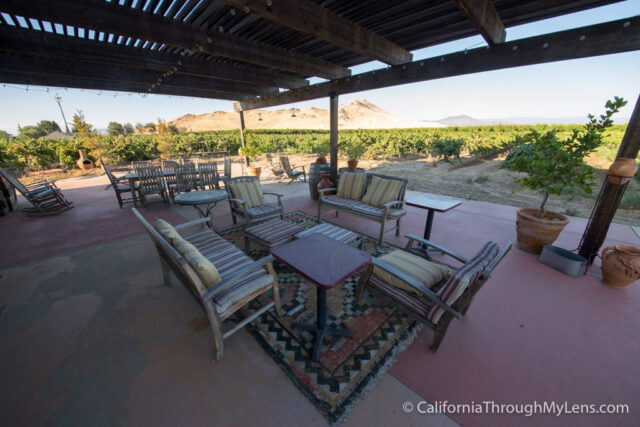 Outside of the tasting room, they have a bunch of chairs and tables that you can sit at and have a glass of wine as well. The grapes on the vines were almost at full growth when we were there, which was very pretty to see with their vibrant purple colors.
While I stayed here, I took a day to explore Fresno, another to ride the shuttle into Kings Canyon and another night indulging at the fantastic Schoolhouse Restaurant in Sanger. This is an off the beaten path spot, but it is a great place to clear your head and relax on your vacation. I highly recommend it and would love to hear your thoughts in the comments.