Urban Legends Halloween Haunt at OC Fairgrounds
This year (2020) has been one of the craziest years I have ever experienced. With the global pandemic changing the way we travel and even the way we celebrate holidays, it has been interesting to see the new businesses have popped up during that time. Urban Legends Haunt is one of those experiences, born out of social distancing, that has attempted to fill the void in a year where haunted houses and scary farms are nowhere to be found. I got a chance to check it out opening night, and while it was not the Halloween fun of the past, it at least gave us a Halloween experience on a cold October night. Here is all the information.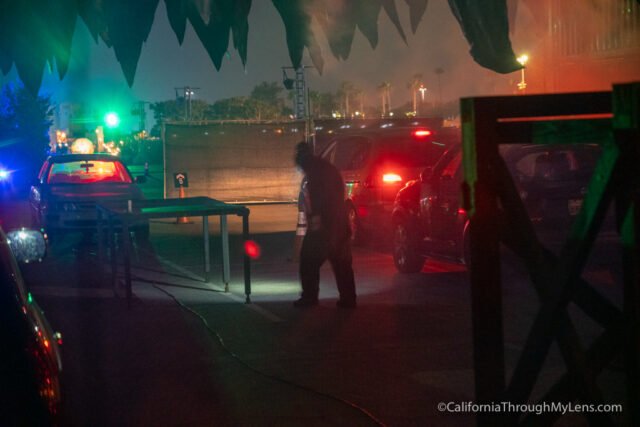 Details
Cost: $59 – $89 per car depending on the day of the week
Dates: Every day in October (other than Monday and Tuesday)
Location: OC Fair Grounds and Event Center
Information from my visit in 2020
Update October 10th
I was told that they are adding additional elements to the show now which include "more scares, a fifth immersive show zone featuring clowns with chainsaws, double the number of actors throughout the show, and limited "jump scares" in accordance with COVID-19 social distancing restrictions." So the experience may be different than when I went and wrote about it below.
Getting There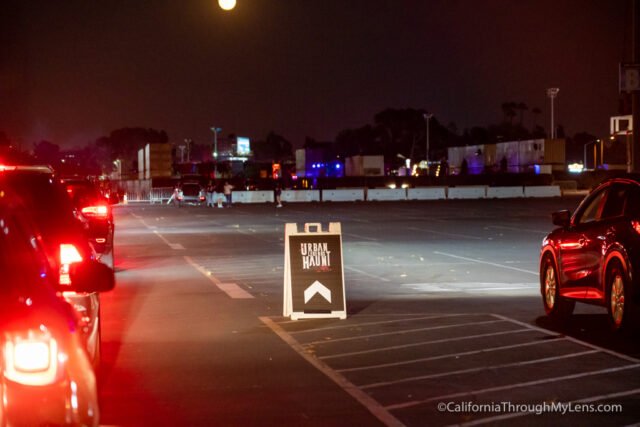 The drive-through experience is located at the OC Fair Grounds. As you get close, you will see signs that direct you to the correct gate to begin the haunt.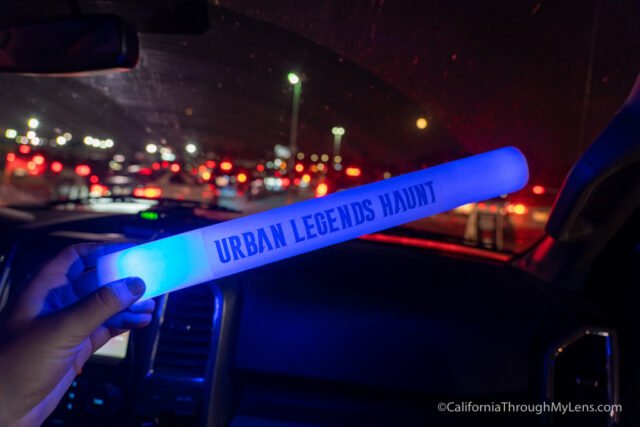 The Drive Through Haunt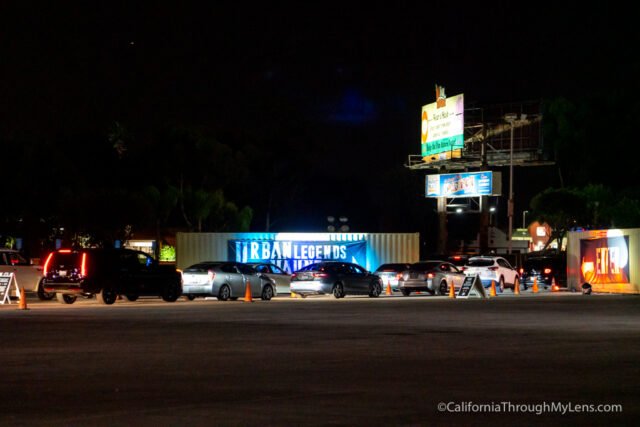 After driving into the event area, we were allowed to use a bathroom and pick up merch before making our way to the line that led into the drive-through haunt. If you want to be surprised, then I would stop reading here, if not then read on.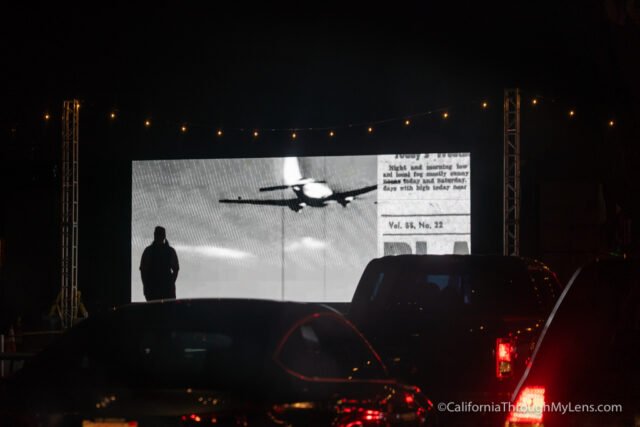 The experience is basically 4 small "show zones" where you pull up your car and park, see the show and then move on.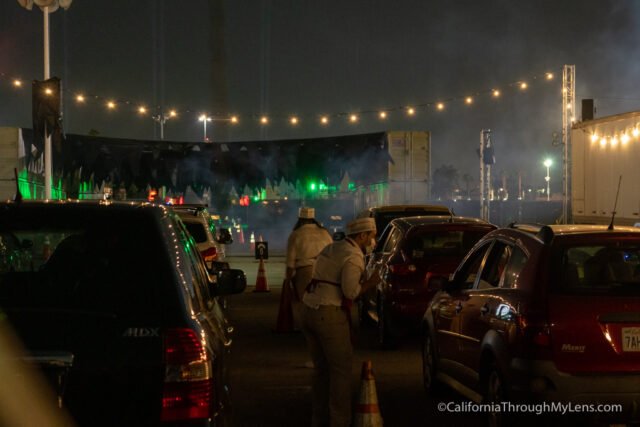 The whole experience is based on urban legends found in Orange County, and the introduction video talks a little about each of these urban legends.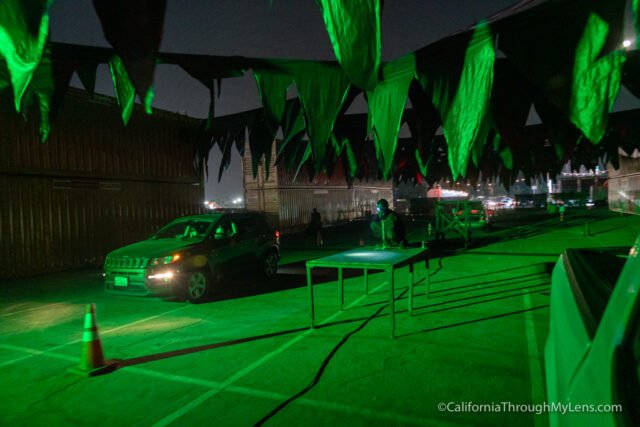 From there, the first show is related to the miners from Black Star Canyon (I believe this is what they were, but they didn't say anything about it, so I am not 100% sure).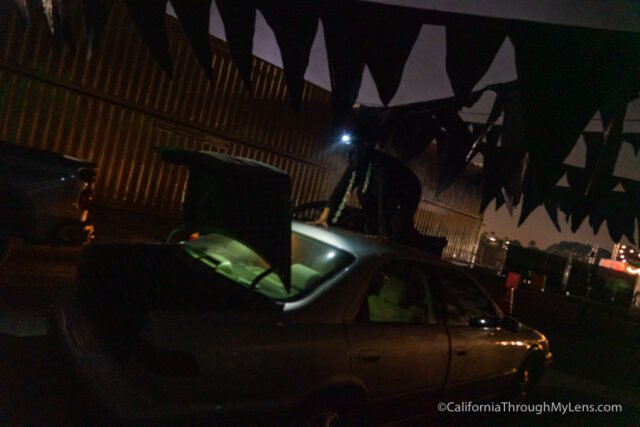 The miners walked around in between the cars and acted scary.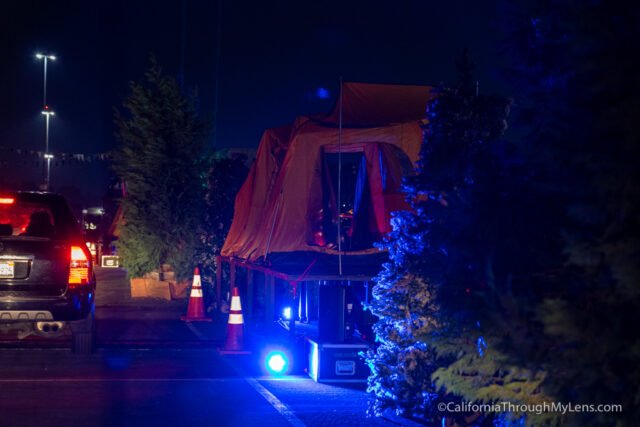 The second show was my favorite, and this one had campers trying to survive an experience with Bigfoot, who was haunting them.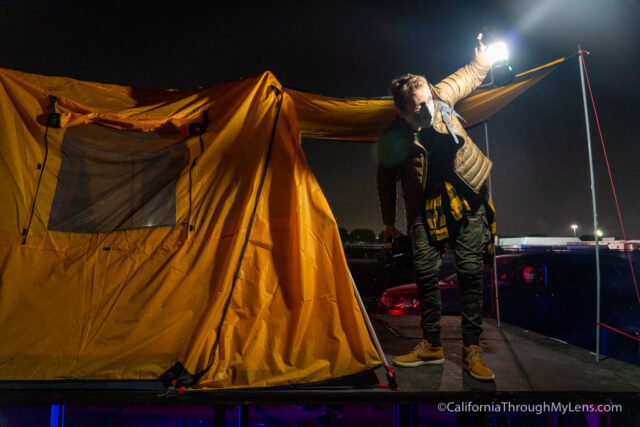 The final experience was an old abandoned carnival, and there were dancers here and some pyrotechnics that you experienced, culminating in a reveal of "Bloody Mary" at the end.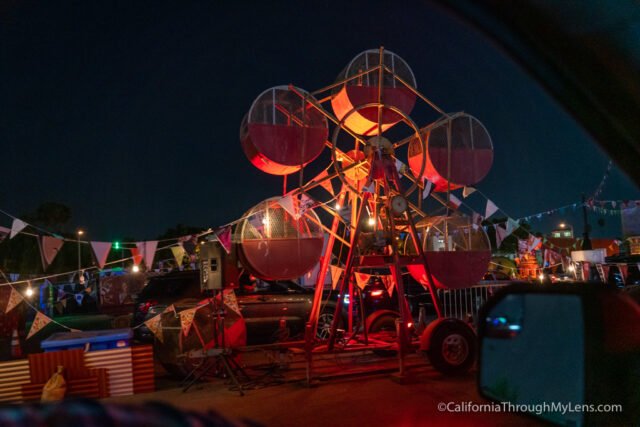 From there, you will see signs for the exit and make your way out of the event. The whole thing took about 30 minutes for us once we entered the first show zone.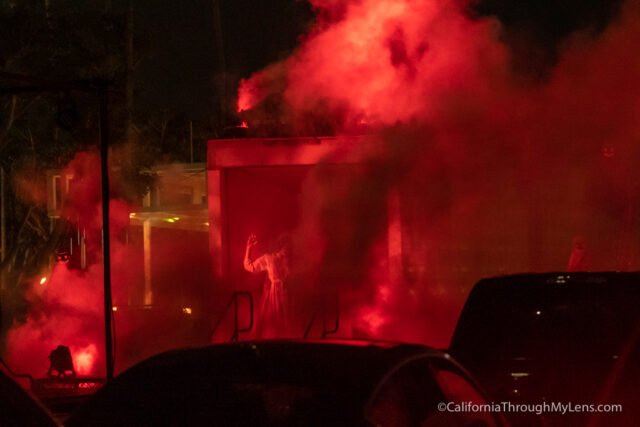 For me, I have mixed feelings about the experience. For one, I was excited to have a night out doing something Halloween related during the pandemic, and my friend and I enjoyed just taking it all in. That being said, it was not really scary, and the story was pretty hard to follow after the initial video. When it ended with the dance number, we were pretty confused as to what we had experienced. Overall, it is not a bad way to spend an October night, but you will have to decide for yourself whether or not it seems worth the price for your family. Here is a video someone made on the whole experience as well. Thanks for reading this post and let me know what you think in the comments.