Winter Fest, at the OC Fair Grounds, is Orange Counties entry into the crowded but always fun Christmas activity scene. I for one am a huge fan of Christmas and all of the unique events it brings, so I try my best to go to every place near me that celebrates it and gets into the Christmas spirit. Much like Chill in Long Beach, Winter Fest had a whole bunch of different attractions that you and your family can partake in, it is open for the next two weeks, here is all the information.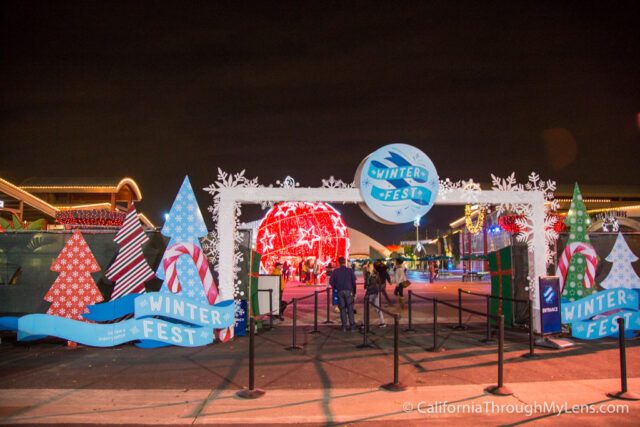 Details
2017 cost, hours, and new attraction information available here
Location: 88 Fair Drive, Costa Mesa, CA 92626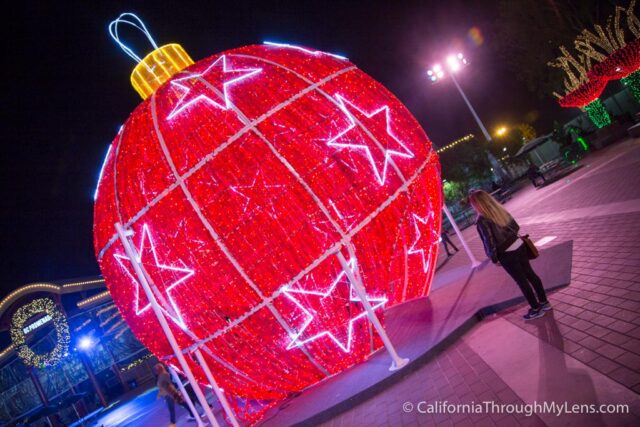 After paying for parking and finding a spot in the large lot, you will head over to pick up your tickets and enter the park itself. My favorite part of Winter Fest was right at the beginning as it featured a massive Christmas ornament made of lights that you could walk through. I was told this is the largest Christmas ornament in the world, but I can't back that up with an actual reference.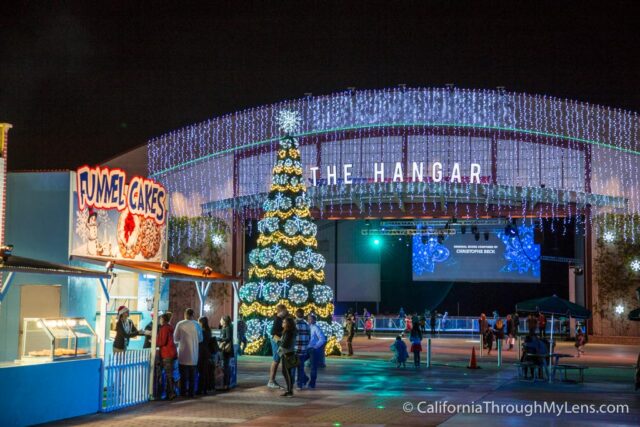 The interior is lined with buildings on each side and lots of food options right down the middle.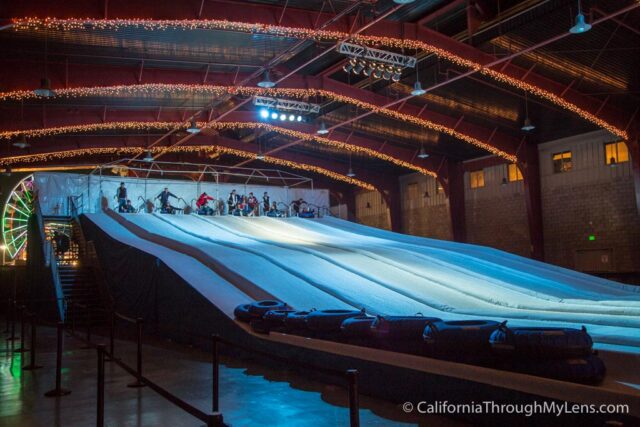 One of the buildings houses an indoor tubbing hill which is a lot of fun to race your friends on and you can actually go pretty fast on the tubes.
Another building has a few small shops including this guy who makes amazing balloon animals, just look at the minion above.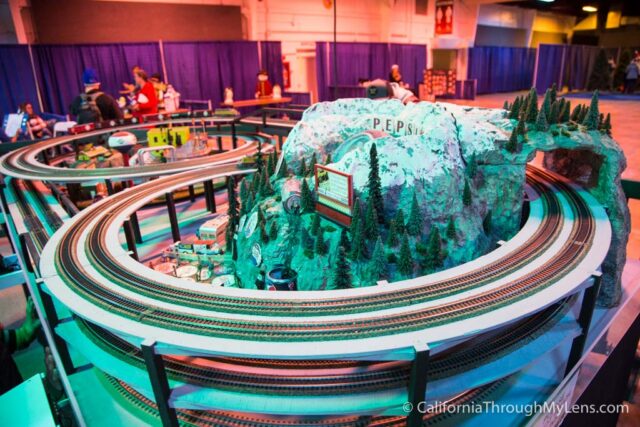 It also has a lot of model railroads which I love to see and interact with. Each one of them had controllers that you could use to controller the trains.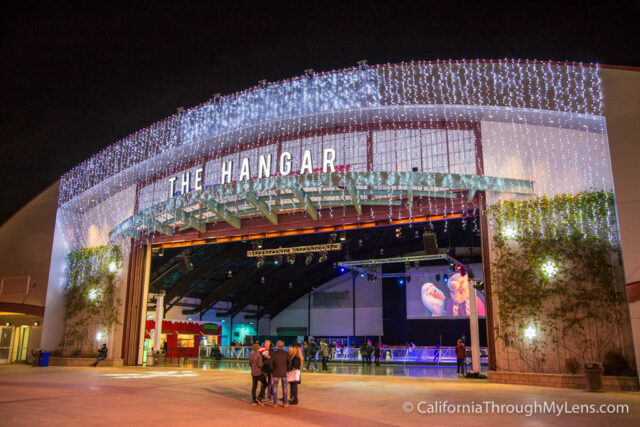 Towards the end of the main area there is a big beautiful Christmas tree and a decorated spot called the hanger that has ice skating.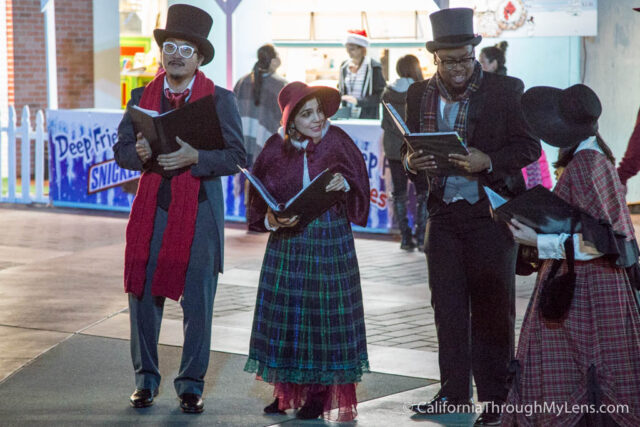 When we were walking around we even saw a bunch of carolers who walked the area and sang for people as they were eating.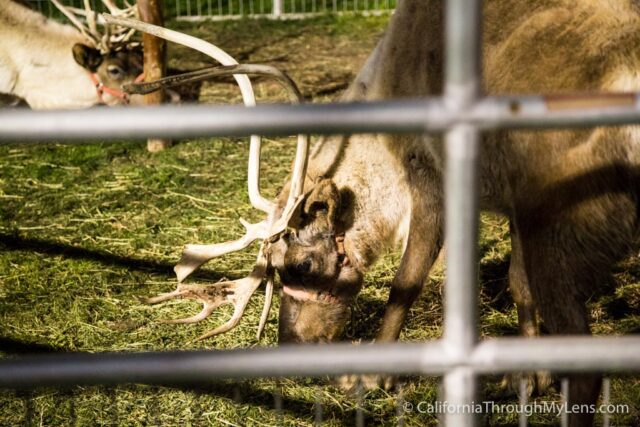 Next to the hanger there is a place where you can feed and interact with reindeers and a small restaurant / bar that is deigned like those you would see on a ski hill.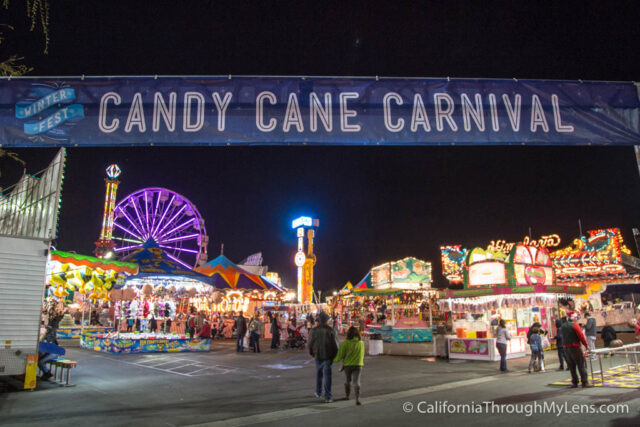 The other main attraction in the park is the carnival section. This area has all of the games and rides you would expect to see at a fair but it is fun to see them again here for Christmas.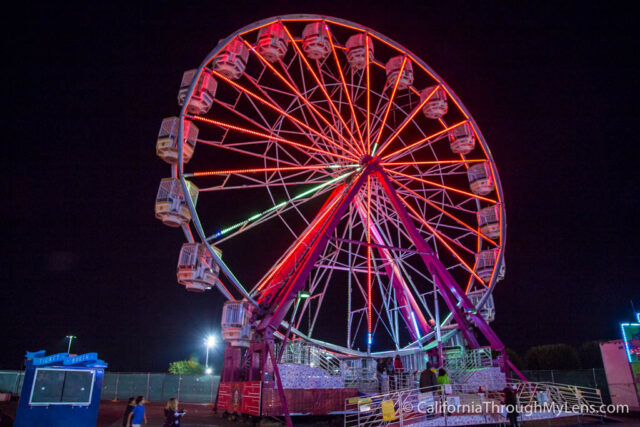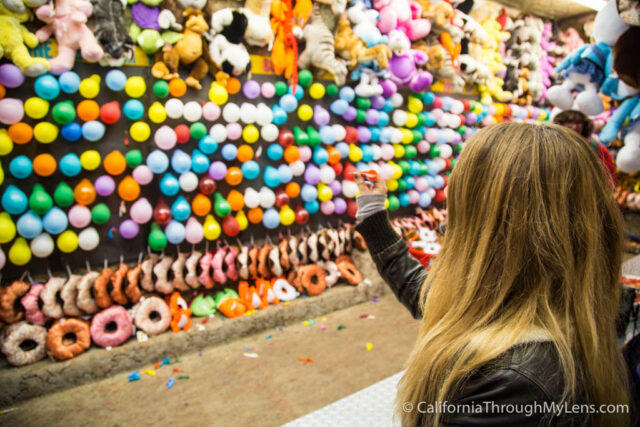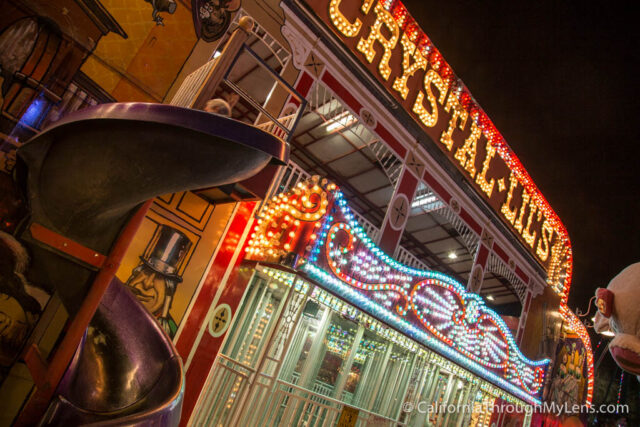 I played a few games but didn't go on any of the rides myself. Obviously this area would be a lot more fun with a family.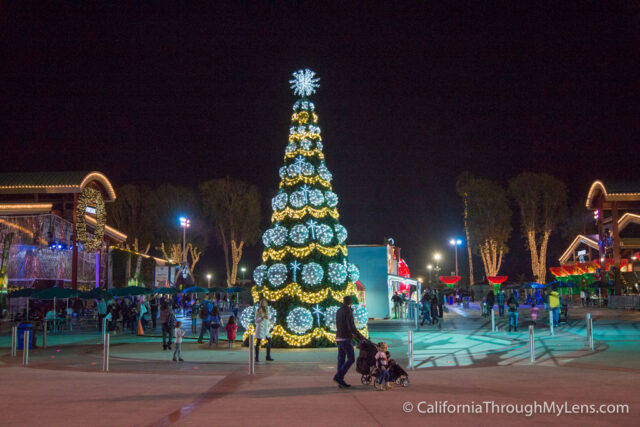 All in all Winter Fest is a fun little night out for the whole family. There are quite a few things to do and interact with here, you will have to decide yourself if it is worth the cost of admission for your family though. Let me know if you have been in the comments.