Carmel by the Sea Shopping and Photography
Carmel-by-the-Sea is a beautiful little town right along Highway 1, North of Big Sur. Due to its excellent location, the beauty of Big Sur continues into its pristine coastlines and laid back town vibe. Carmel-by-the-Sea is also home to the 17-Mile Drive, which is as the name implies, a 17 mile stretch of road that treats you to views of sprawling mansions, beautiful coastline and pristine golf courses such as Pebble Beach and Spyglass. This road costs 10 dollars, but if you are in Carmel, it is worth a trip.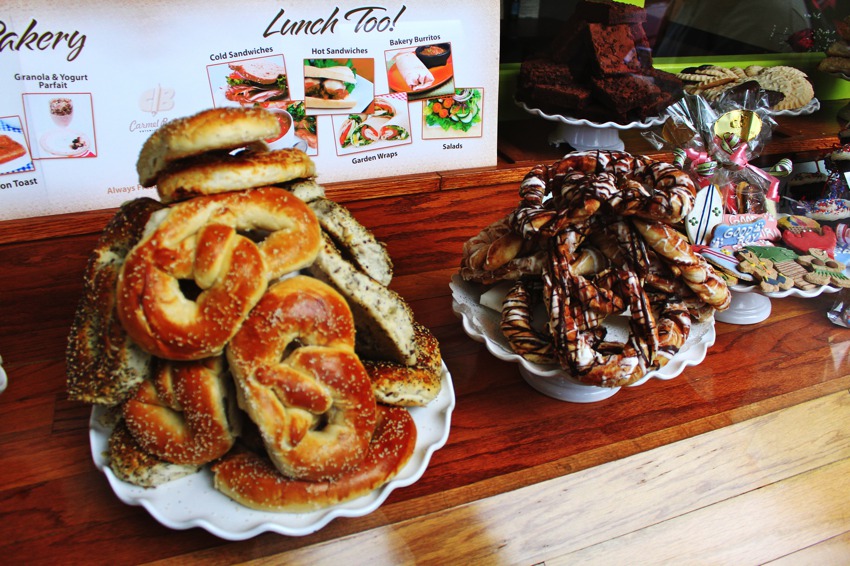 The town of Carmel itself caters to the more affluent crowd with many posh boutiques full of art, jewelry, and restaurants. It is truly a town that has kept the sleepy vibe while still growing to meet the culture that visits it. Whether you are looking for an elegant and romantic night out, or simply want to sample the eye candy the shops have to offer, spending time in the downtown area is sure to provide an experience you will remember. However, if the above paragraph is not of much interest to you, then you may want to skip Carmel and continue to Monterrey.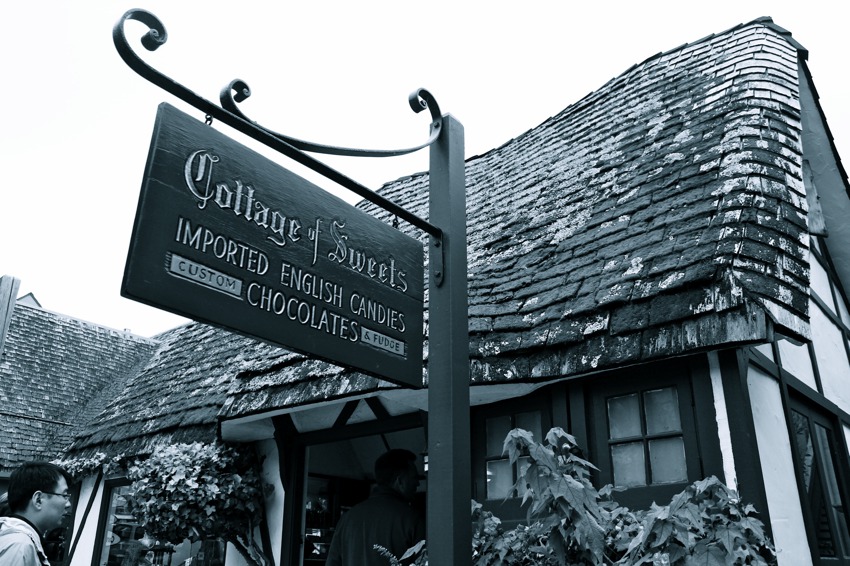 Since it was my first trip to Carmel, I was interested in seeing what was available to photograph, and I spent most of my time in the downtown area. The layout and look of the shops were reminiscent of a time that has been forgotten over the years of technology and innovation. The storefronts are quaint, and even though they hold expensive products inside, they do a great job of providing an old school feel. We walked the streets and saw painters painting on the corners, cars from the 1950s, stores with gardens growing on the roof, and enough cardigan sweaters to fill a walk-in closet.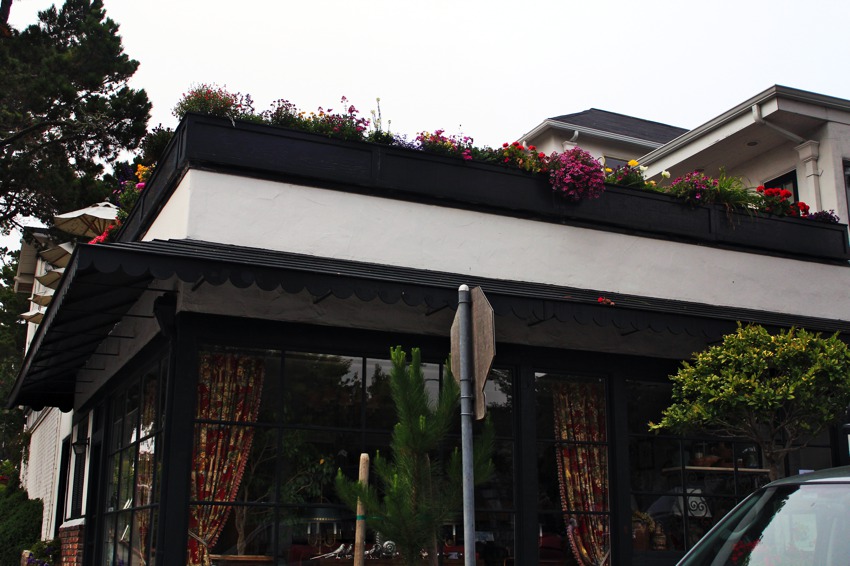 By far, my favorite part was the way people seemed to be taking their time. In Southern California, we rush to do everything, and in Carmel-by-the-Sea, they were able to enjoy the simple things in life, such as taking in the scenery on a nice walk and window shopping for products you can't afford. I was especially fond of the chocolate factory that had a wide assortment of chocolates that I had never even heard of before; most were brought in from Europe and other places around the globe.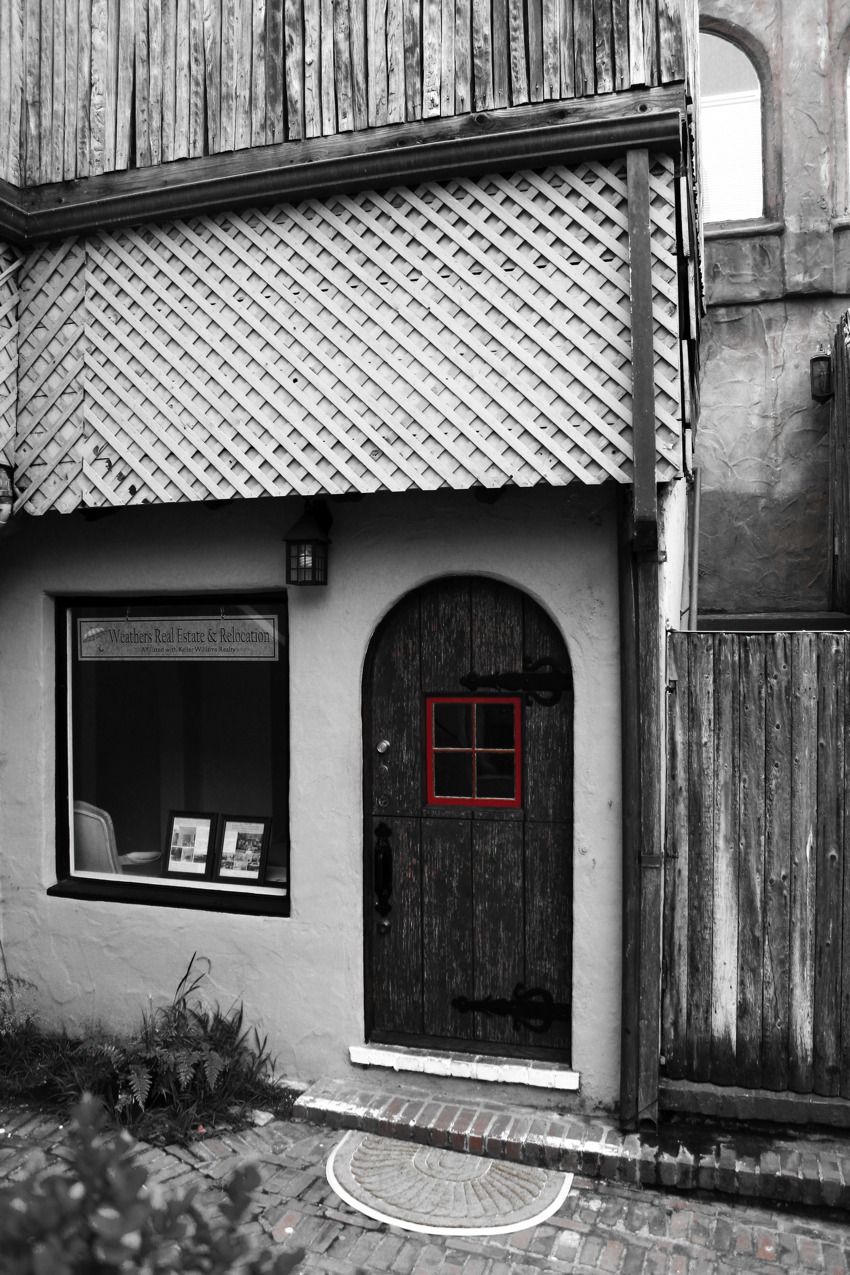 Though it is not somewhere I would want to live, I thoroughly enjoyed the slice of life that Carmel-by-the-Sea offers and would recommend it to others that enjoy shopping or visiting a quiet little town. Let me know your favorite spot below.