Since I get the opportunity to travel around California so much throughout the year, I wanted to start a new end of year post where I share some of my favorite things that I ate during the previous year. Of course, I am not trying to say these are the best meals in the entire state as I haven't eaten everywhere, but they are the most memorable meals I had in 2018 in no particular order. Let me know what your favorite California meal was in the comments.
Old Fishermans Grotto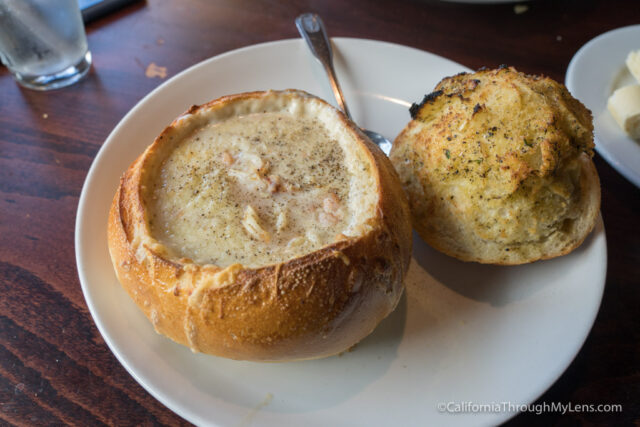 Amie and I randomly stopped here on a trip to Monterey, mainly because they offered a free sample of the chowder which was so good we had to go in. Upon looking over the menu, I saw that they had a Clambake Chowder Bread Bowl, which had crab meat and shrimp with a slice of cheese baked on top then clam chowder underneath. While not in the least bit healthy, it was incredible and something that I would gladly eat again on my next trip to Monterey.
Brenda's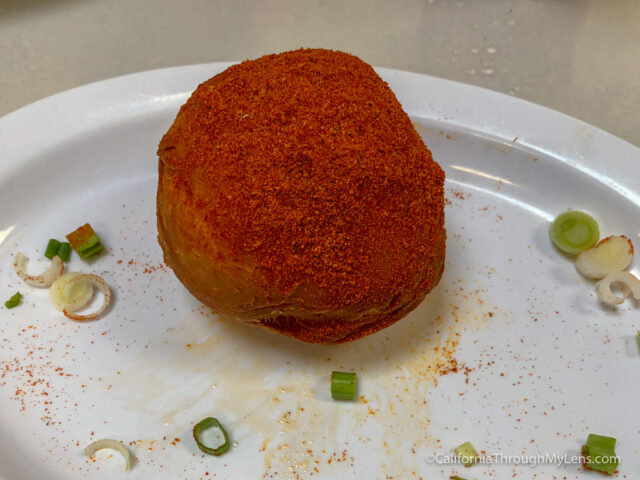 Brenda's in San Francisco is consistently one of my favorite places in the state. The Cajun food here is always top notch, but the crawfish beignet is the thing that keeps me coming back. This puff pastry is loaded with crawfish and has a nice savory sweet flavor that is hard to beat. I have gone many times just to get them to go as they are that good.
Cheeky's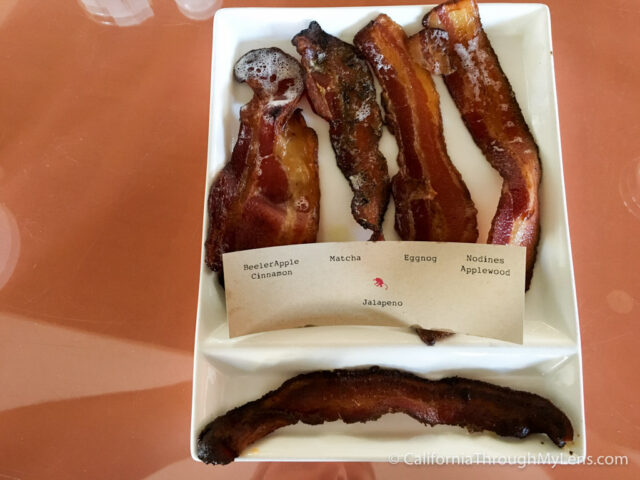 Cheeky's is probably my favorite spot for breakfast in Palm Springs. They have a menu that changes often and which is pretty much consistently good. The bacon flight is always on the menu (the preparation does change), and it's my favorite part of this restaurant. Even when I don't like the style of the bacon I can always appreciate the unique flavors and the fun preparation.
Tacos El Gordo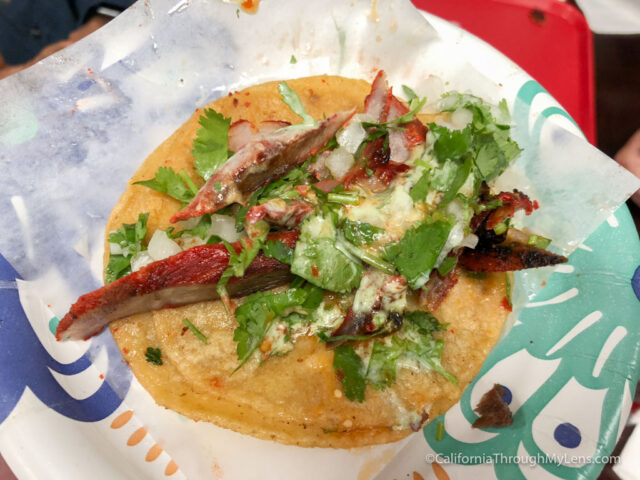 After hearing about Taco El Gordo for years, I finally got a chance to try it in 2018. I am bummed it took me this long, and I made up for it by going a half dozen times. This taco joint is legit and makes the best Al Pastor tacos I have ever had. If you are in San Diego, you must go.
Hoagie's in Pismo Beach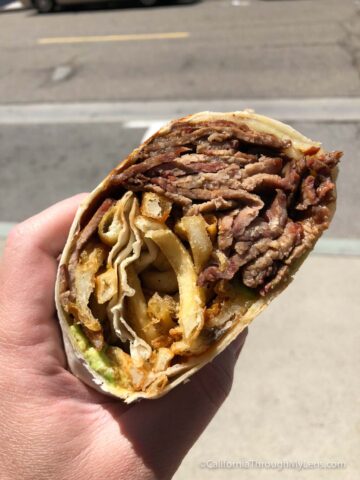 While I usually go to Splash Cafe in Pismo, last trip I took a chance on Hoagies and was glad I did. They are home to the Pismo wrap, which is a wrap with tri-tip, pepper jack cheese, avocado, bbq sauce, and French Fries. It is well done with just the right amount of each ingredient, well worth the wait.
Denny Bar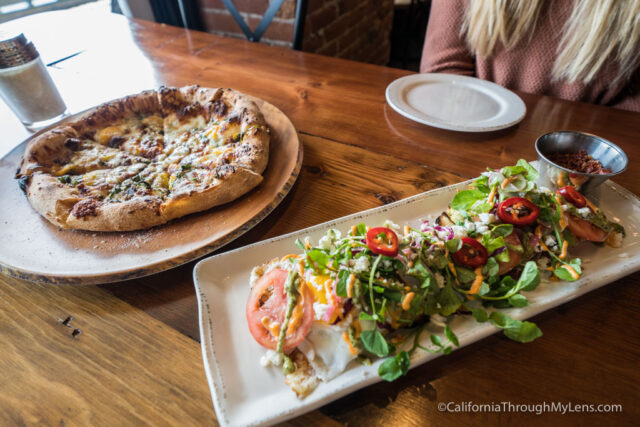 Amie and I found this restaurant when we were exploring Siskiyou County, and it was way off the beaten path in the small town of Etna. When you walk in you, feel like you are in a hip LA eatery and the menu has all sorts of fun options. We both were impressed with the avocado toast which had avocado, peppers, bacon, pickled onions and cheese. It was unlike any avocado toast I have had before in a good way. They also have a full distillery here for gin and vodka if you want to take home a bottle.
Los Agaves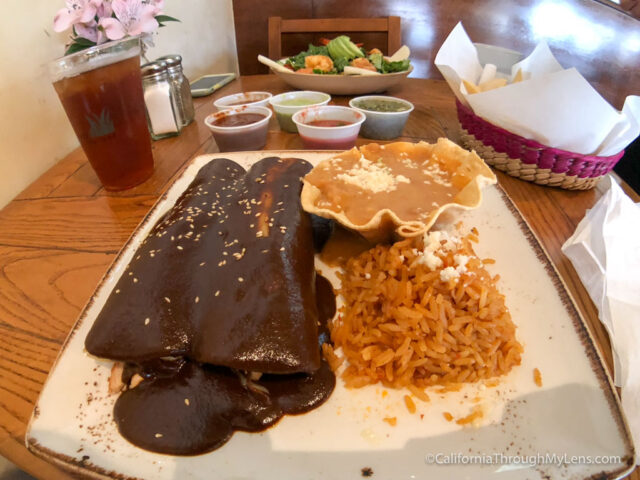 Another classic stop for Amie and I is Los Agaves in Santa Barbara. I had never tried their mole before this year though, and I am glad I finally did. They make some of the best mole I have ever had with that light chocolate taste, and it goes well with the chicken enchiladas. I don't think I will be able to order anything else here now.
Nepenthe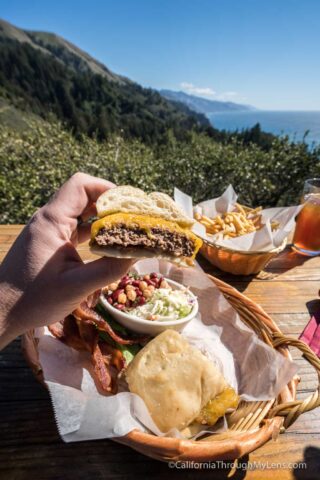 With the southern entrance to Big Sur finally open again, Amie and I were able to make the trek up to this famous restaurant for the first time. I had the highly recommended Ambrosiaburger, which is basically just meat, cheese and sauce on a French roll. It is a great burger though with high-quality beef and a thousand island type sauce. Plus, how do you beat the view?
Playground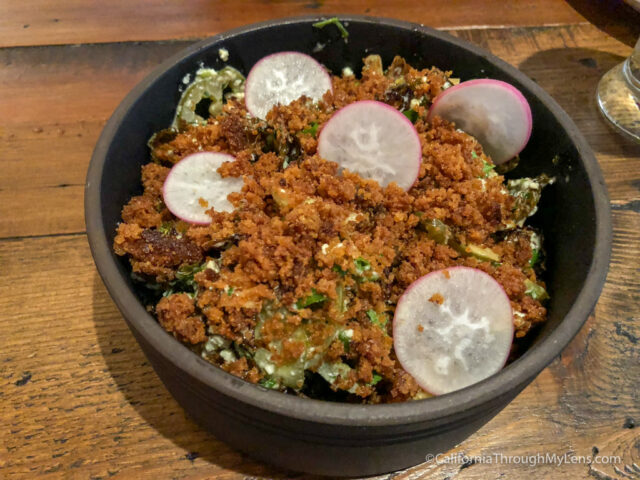 Orange County's popular restaurant was another spot I finally tried this year. I went twice and wished I would have gone more as it was that good. The standout for me is the Caeser Brussel Sprouts which I have a hard time not ordering multiple of each time I go. The buns are also delicious and everything is meant to be shared so you can order a bunch of different things to try.
Coppertop BBQ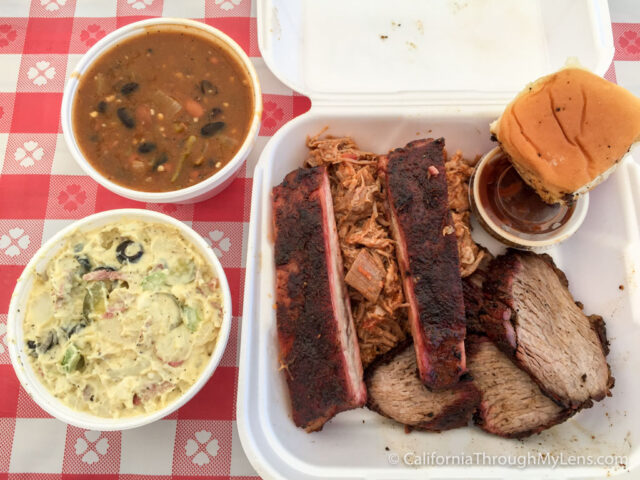 Copper Top BBQ is my last food highlight for 2018. This BBQ spot in Big Pine is continuously winning awards for its high-quality meat, and it has become a shining beacon of light on my road trips up Highway 395. The ribs and the tri-tip are my favorite type of meat here, but you honestly won't be let down with any of them.
So there you have it, my favorite places I ate in 2018. What was your favorite? Let me know in the comments.