Clift Royal Sonesta Hotel In San Francisco
This stay was provided free of charge; all opinions are my own.
The Clift Royal Sonesta Hotel is located only a few blocks from Union Square right in the popular and touristy part of San Francisco. It is a beautiful and historic hotel that was built over 100 years ago and has some of the largest rooms I have stayed in while in San Francisco. Amie and I spent three days here while exploring the city and enjoyed our time; here is all the information.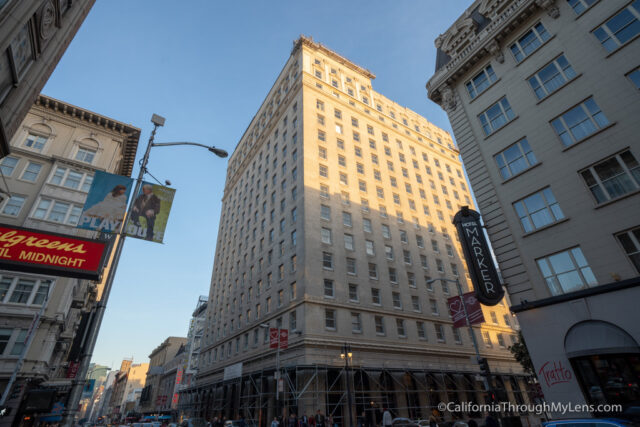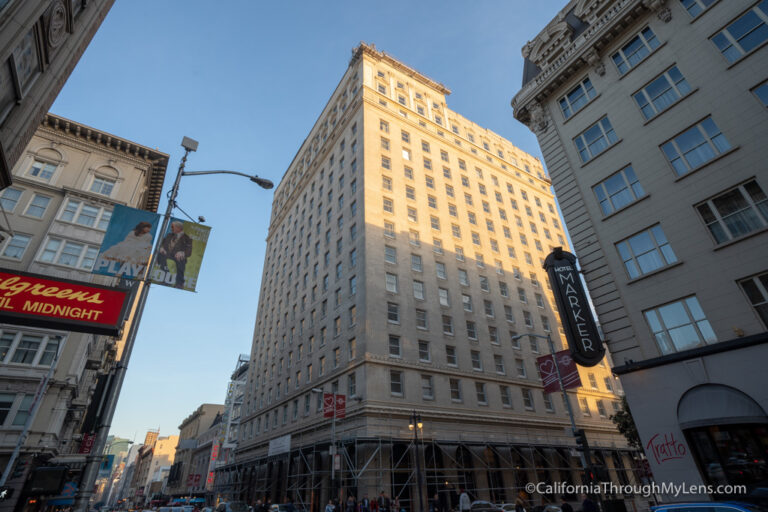 Details
Parking is extra
Great location only .3 miles from the BART and two blocks from Union Square
This information is from my visit in 2018, but they have done a renovation since then
Read more of my favorite San Francisco spots here
Getting There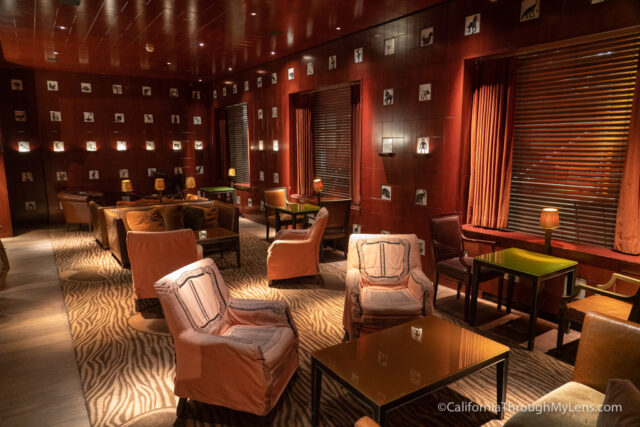 If you are flying into OAK or SFO, then I would recommend just taking the BART to the Powell St exit. From here it is a short .3 mile walk to the hotel, or you can take an Uber/Lyft if you have a lot of luggage. There is valet parking on site, but like all of San Francisco it is pretty expensive, so I recommend not driving if you can avoid it.
The Room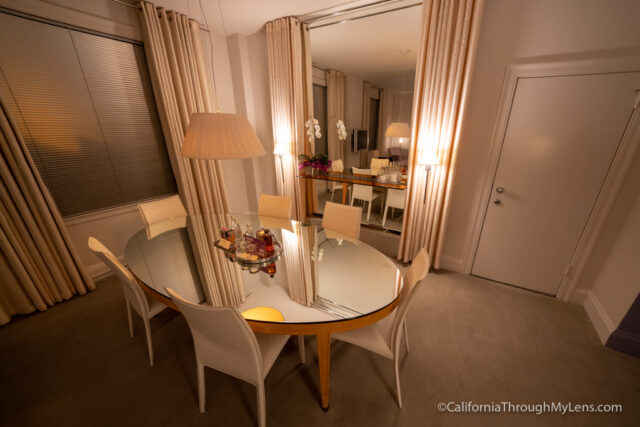 We booked the one bedroom suite at the hotel, and it was over 700 square feet. That is bigger than many apartments in San Francisco, and it was nice to have such ample space to relax at while exploring the city.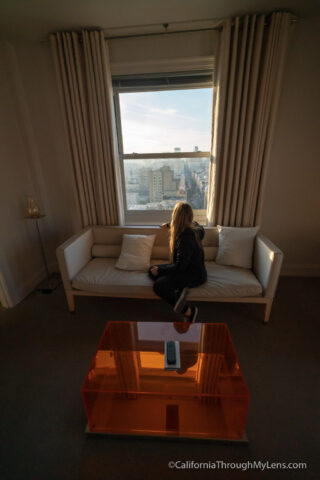 The room had a large central area with a couch, two chairs, and a mirrored dining table.
The style of the hotel was a clean aesthetic with minimal decor, and it does make the room feel spacious.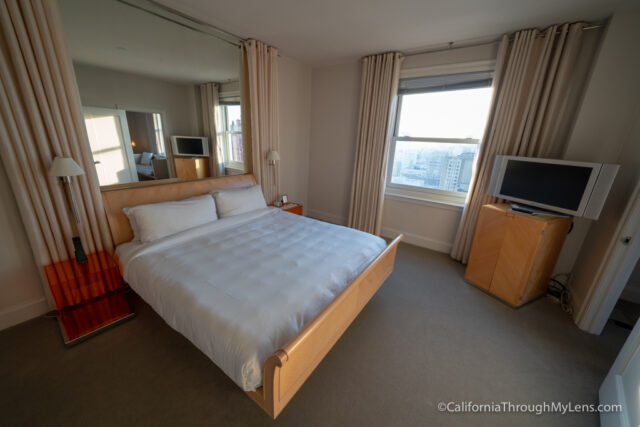 The bedroom had a large king size bed and a closet; just this room alone was the size of many hotel rooms I have stayed in.
The bathroom was small and an older style, but they are going through the process of renovating many of the older bathrooms to a more modern aesthetic.
Redwood Bar
The hotel also has the famous Redwood Room in its lobby. This bar is known all over San Francisco and is a favorite spot for locals and tourists. It was opened the day after prohibition ended, and its walls are covered in redwood, all taken from one tree.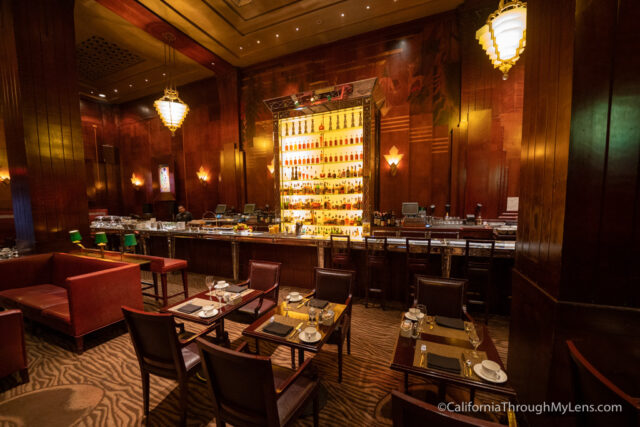 It is an excellent spot for a drink if you are staying at the hotel, and the drinks were much better then than regular hotel drinks.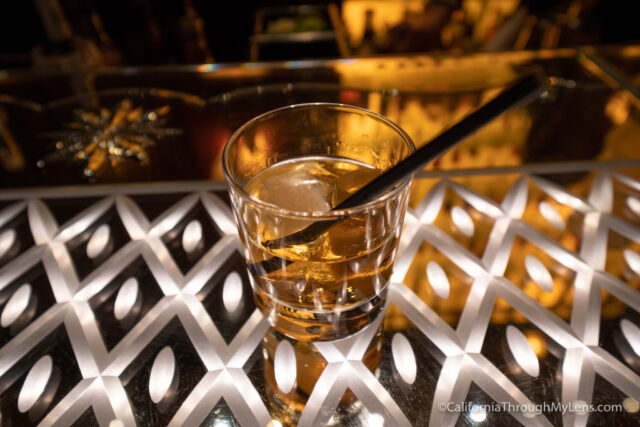 The best thing about the hotel was the location though, as it was close to everything in Union Square. Amie and I walked to Union Square, Museum of Ice Cream, the cable cars, and even Grace Cathedral for an art installation, all within .5 miles of the hotel.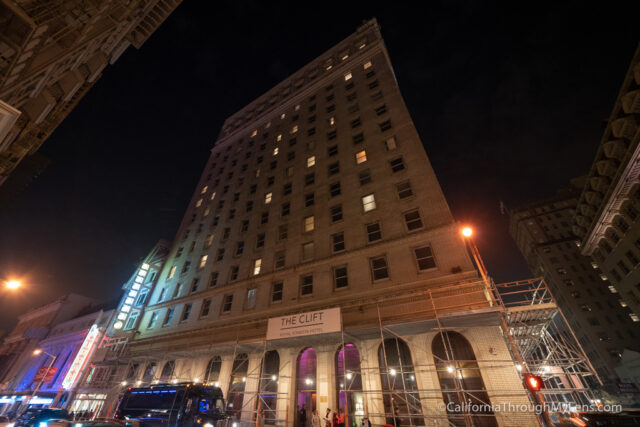 As you can no doubt tell, we enjoyed our time at the Clift Royal Sonesta Hotel. If you are looking for a nice spot to stay in San Francisco and want to stay in the downtown area, then be sure to check it out.