Horsetail Ranch: A Luxury Vacation Rental in Creston, Near Paso Robles
Disclosure: This stay was provided free of charge; all opinions are my own.
In San Luis Obispo County, along California's Central Coast, Paso Robles is becoming a booming area full of wine, restaurants, and places to explore. When looking for a place to stay in the area, it is hard to beat the new luxury vacation rental property just opened last year (2017) known as HorseTail Ranch, about 25 minutes south of downtown Paso Robles. With two spots to rent on the 150-acre property, it is a great home away from home. Both options are unique and can be used for everything from weddings and retreats to family vacations or romantic weekends. Here is all the information so that you can check this spot out for yourself.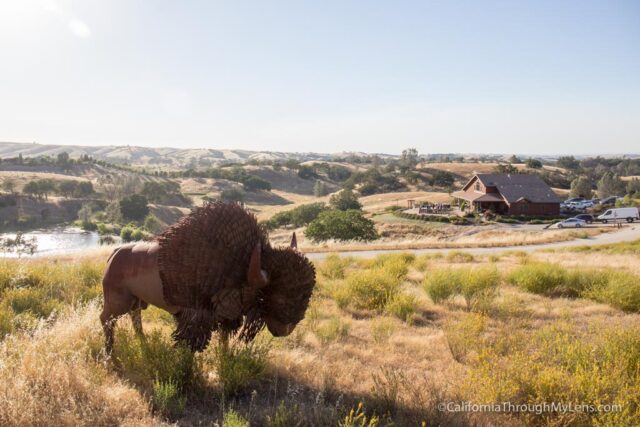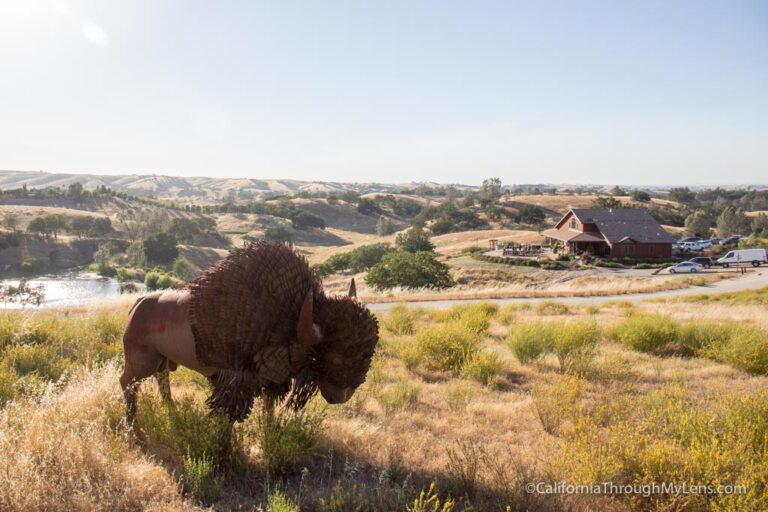 Details
Bring your own food
Horse rides available on the property with Central Coast Trail rides
This information was from my visit in 2017 and may have changed
Getting There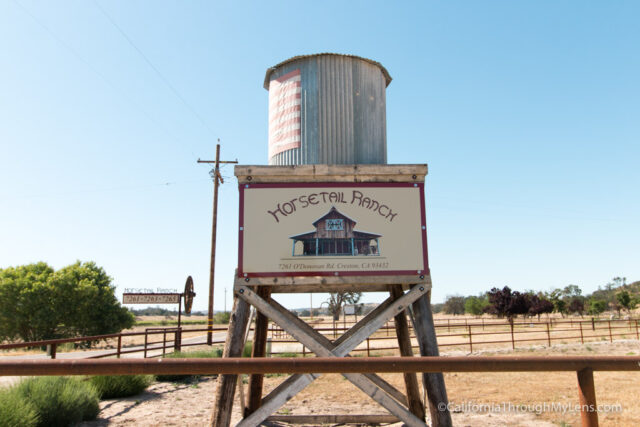 When you book, they will give you directions to the property as well as times to arrive and what to expect. Both houses are on different sides of the ranch so you can stay in one and never see the other, which truly makes it feel remote, and I loved that.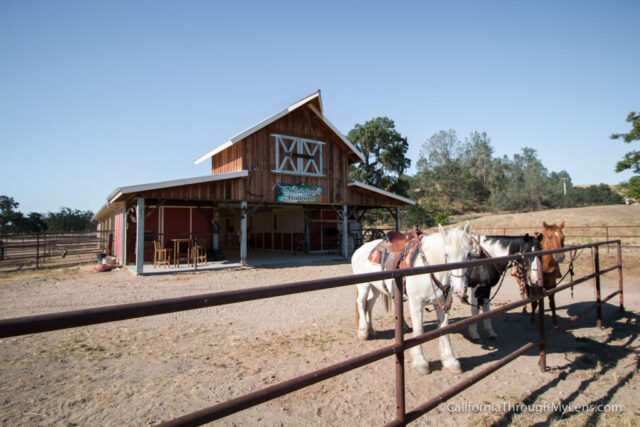 The people who manage the property, Brian and Crystal are great as well; they were actually one of the highlights. They run the horse riding business on the property called Central Coast Trail rides, and they are always ready to help with problems that may arise.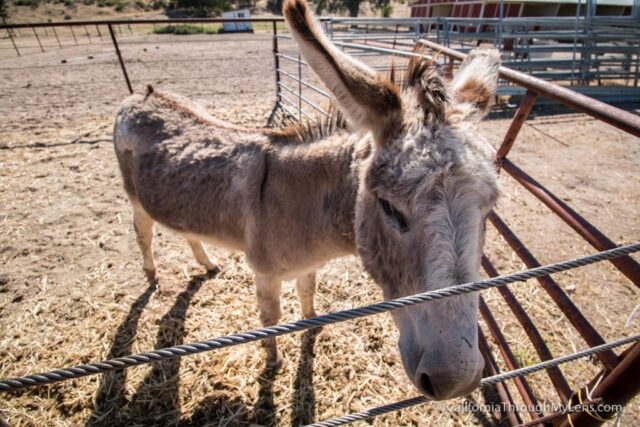 They also have a bunch of animals, including a goat, two donkeys, a mini horse, chickens, and regular horses. There were multiple times during our weekend there when we just went down and hung out with them and the animals at the barn, adding to the experience.
The Main House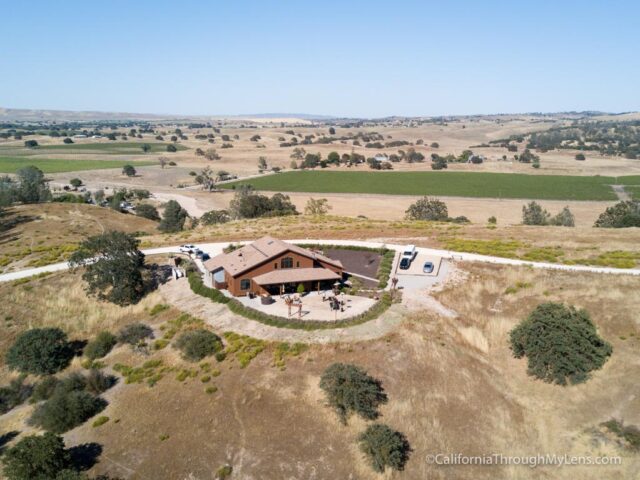 There are two houses on the property. The main one is a five-bedroom home with lots of amenities and which overlooks the lake. People were staying at it and having a wedding in the back, so I didn't see the inside. Online the photos make it look impressive though.
The Cabin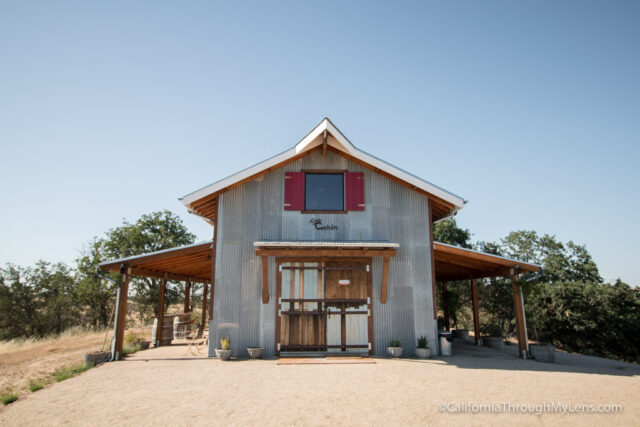 The one we stayed in was an awesome off the grid cabin that could sleep 6. It is truly off the grid, with no wifi or TV and with all the power coming from solar panels.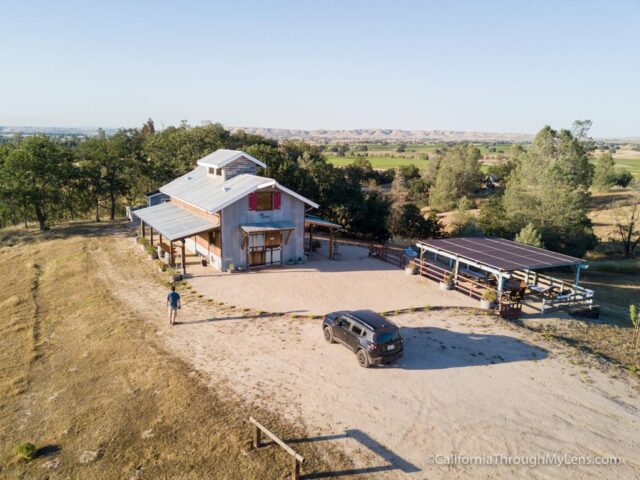 From the moment we pulled up to the cabin, we were excited to be staying there as it was designed in such a cool way, very rustic and modern.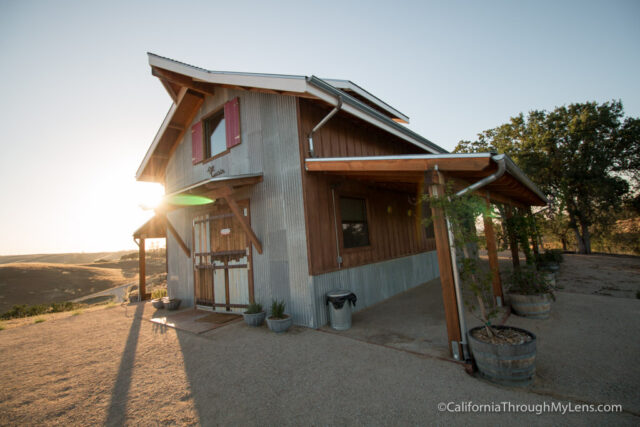 The cabin is situated on top of a small ridge with a beautiful view looking over the hills in the distance and ridiculously perfect sunsets.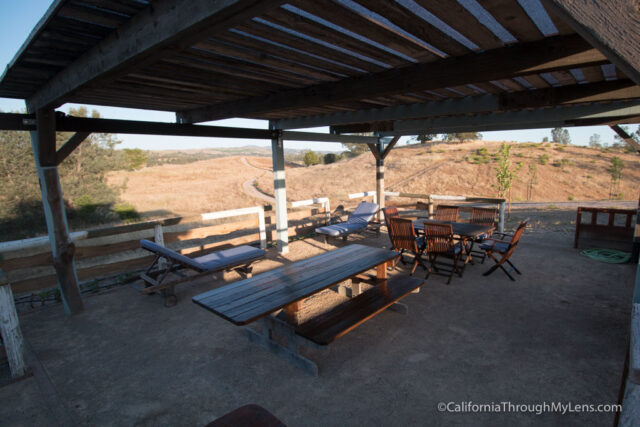 Outside of the house, there are a lot of outdoor seating options and a grill for cooking.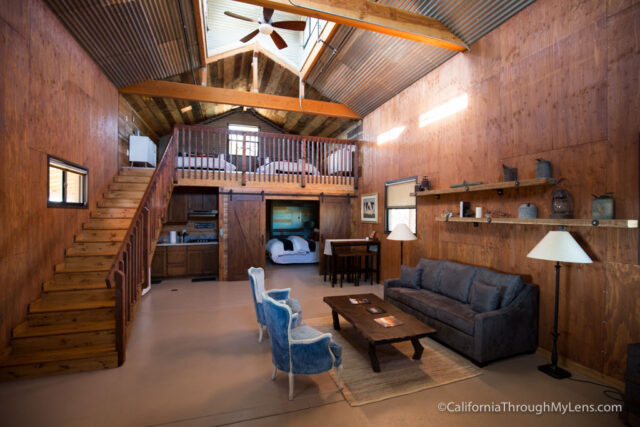 The interior is just as awesome, with a large open layout for it's one big main story, and a loft above with two pull out beds.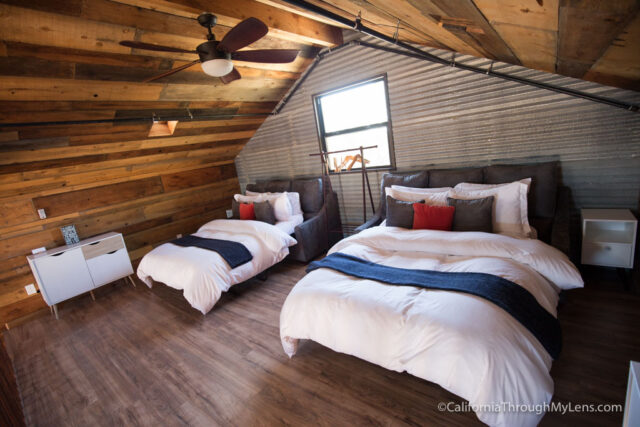 My wife and I stayed here solo, but we could have easily had a few friends with us, and it wouldn't have felt too cozy.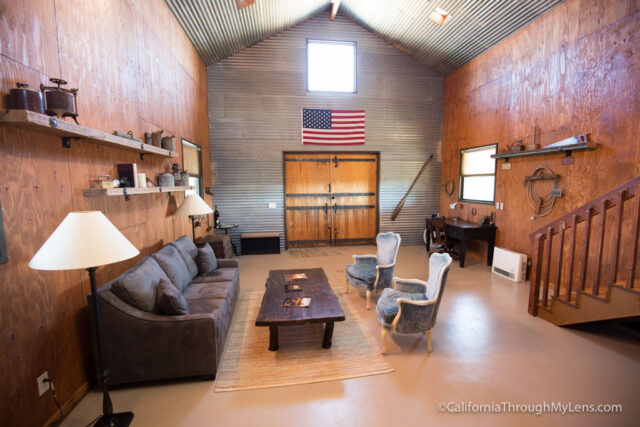 The one bedroom is downstairs, and it has the house's only bathroom. If you go with friends, make sure they are good friends as you have to go through the bedroom to get to the bathroom.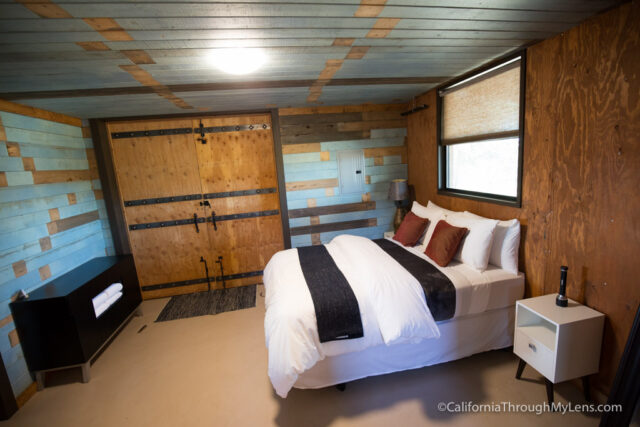 There is a small kitchen under the stairs with a fridge and stovetop. This is the only area I wish was a little bigger as there was not a lot of space to cook, but it worked for what we were doing.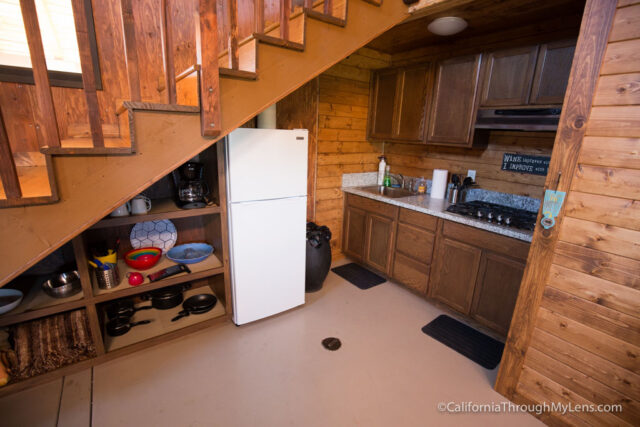 For food, you will want to bring your own as the property is not very close to any restaurants or grocery stores. My wife and I loved that aspect as the outdoor seating, especially for sunset, was excellent, and it was a great place to eat the dinner we made.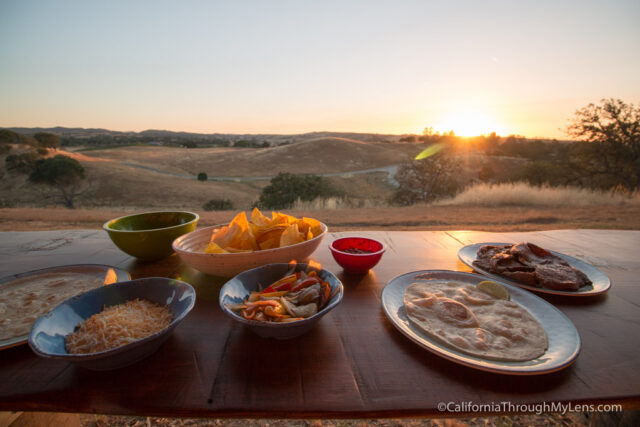 Since the cabin is up on a hill, the views during sunset are second to none as you can see for miles, here are a few shots.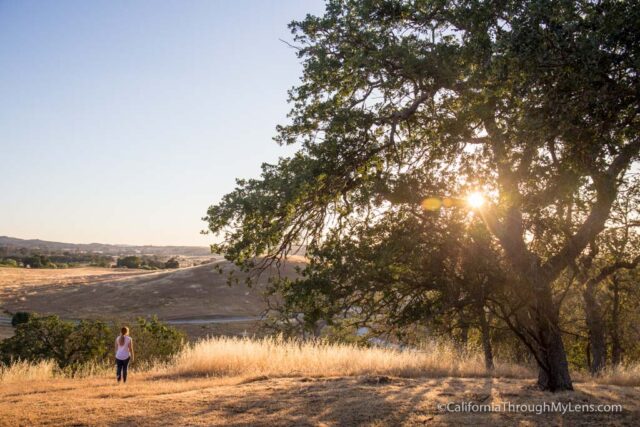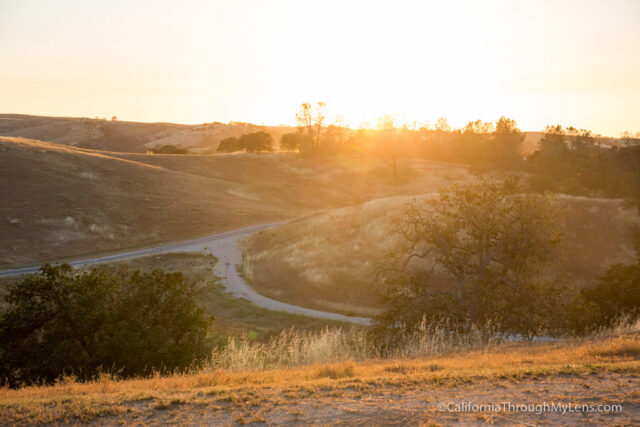 With the lack of Wifi and TV, I used it as a time to unplug a little, which was a huge plus for me since I spend so much of my time connected to the internet. There was cell reception though, so we could always connect with people or check email if needed.
The Lake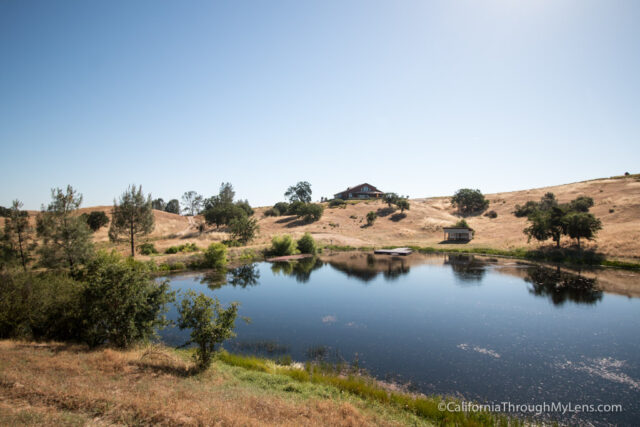 The property also has a lake near the other house, but you can drive or walk to it. There was a paddleboat you can take out on the lake, or you can just sit and relax by it.
Horse Rides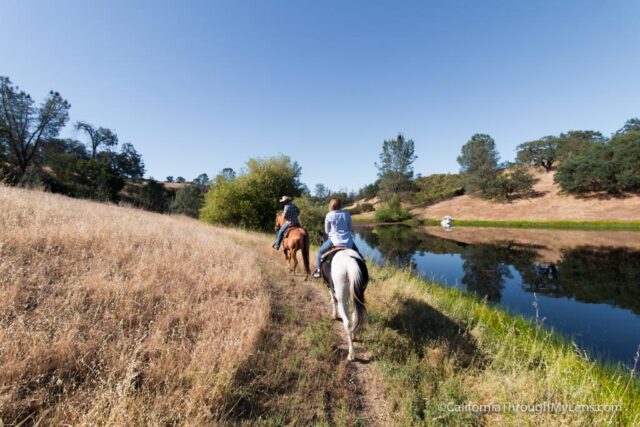 As I stated above, there is horseback riding available on the property with Central Coast Trail rides. I would recommend doing that as it's a great way to see the property and relax; you can read more about it here.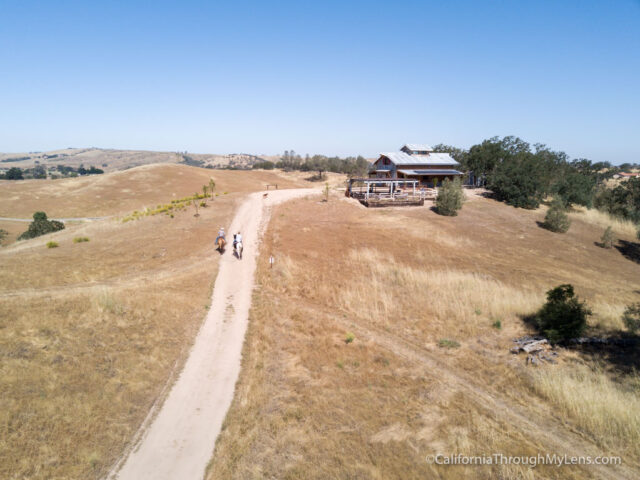 Wineries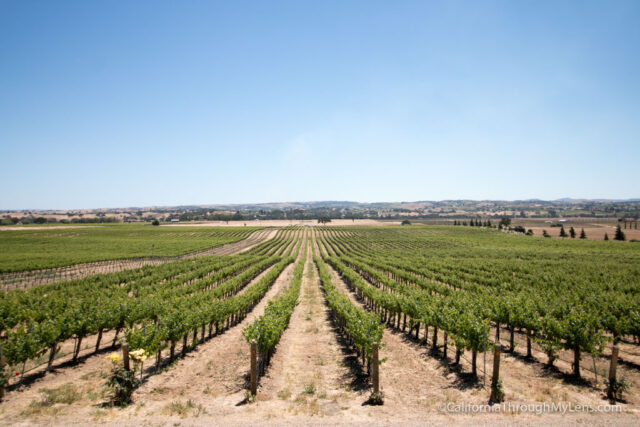 If you are looking to explore wineries, as I am sure you are in Paso Robles, these three are all within 15-20 minutes.
Still Water Winery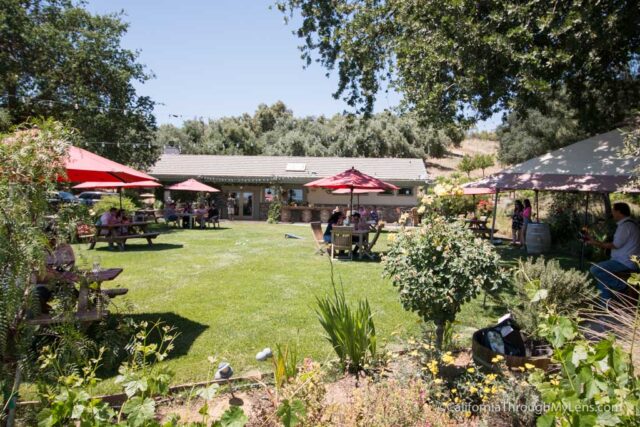 This is a smaller winery, but it has live music on the weekends and a relaxed vibe with great people working there.
Sculpterra
Sculpterra is one of my favorites in Paso Robles as it has lots of unique sculptures to explore around the property.
Cass Winery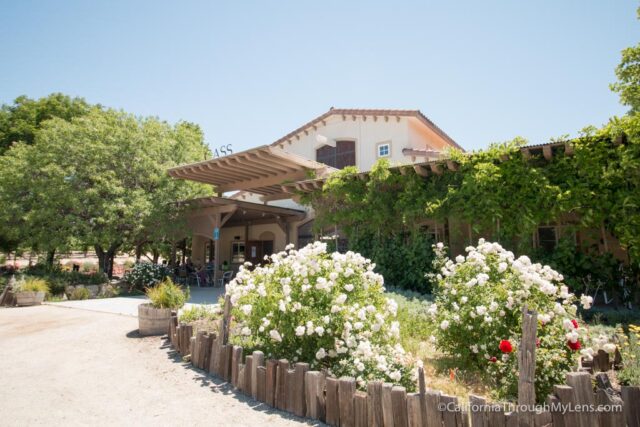 This is an excellent spot for lunch as they have good food, and you can do a wine tasting while eating the food.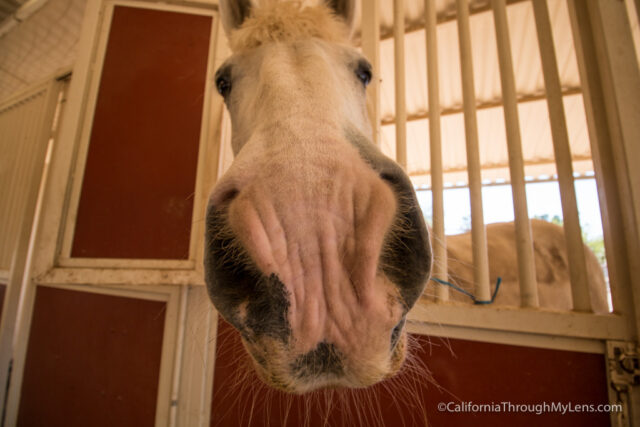 Video
Here is a video I made on the property.
All in all, if you are looking for a great spot to set up a home base for exploring Paso Robles, or for a wedding or event, it is hard to beat HorseTail Ranch. Check it out and let me know what you think in the comments, I honestly can't wait to visit again.