Central Coast Trail Rides in Paso Robles / Creston
Located on the Horsetail Ranch about 30 minutes south of Paso Robles, Central Coast Trail Rides is a great place to have some time with nature while exploring a massive 150-acre ranch. The company takes you on a one hour ride up hills, under trees, and around a lake while letting you enjoy it all from on top of a horse. It was a great way to spend a morning/afternoon on the Central Coast, and here is all the information.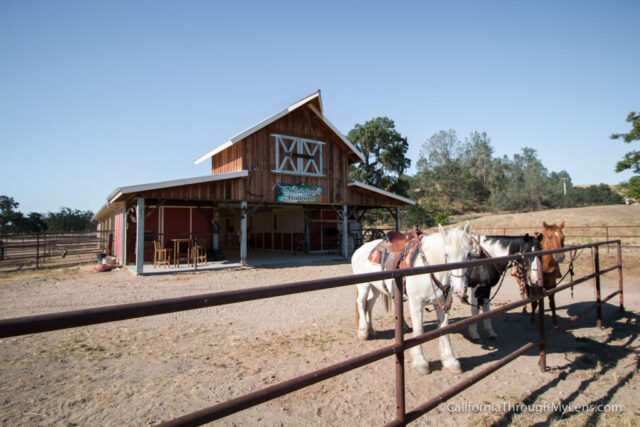 Details
~$75 for an hour ride (*May 2017)
Getting There
Since there are a decent amount of back roads needed to get to the ranch, they will let you know where to go when you book a ride. When you get to Horsetail Ranch, you will see a large water tank and sign; then, you can proceed into the ranch to the old barn where the ride starts.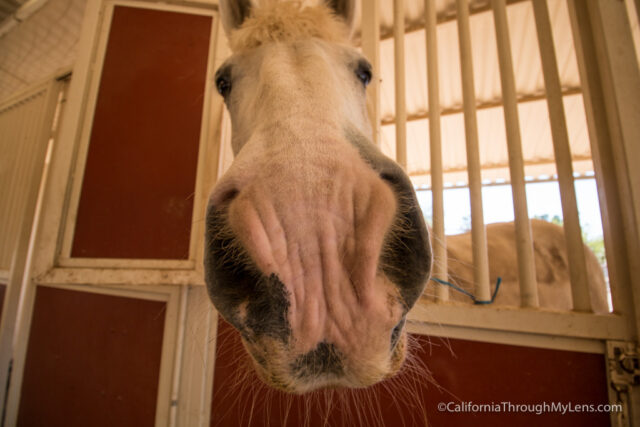 The owners, Brian and Crystal, are fantastic people and we got to spend some time with them over the weekend we stayed at Horsetail Ranch (read more about that here). They were welcoming and liked what they are doing, which shines through in their work with the animals.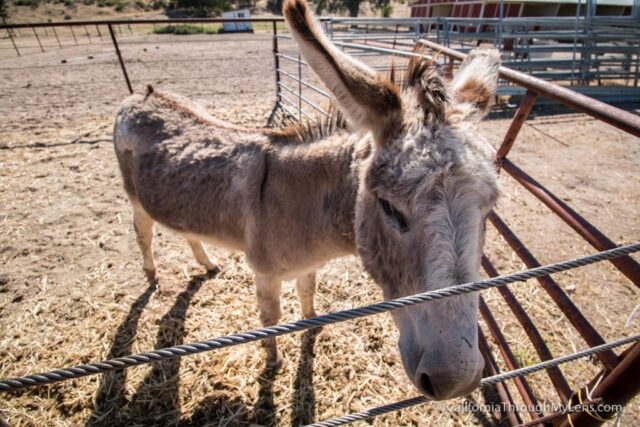 They also have some farm animals like a pig, goat, chickens, and a mini horse that you can interact with before or after your ride, adding to the fun ranch experience.
The Ride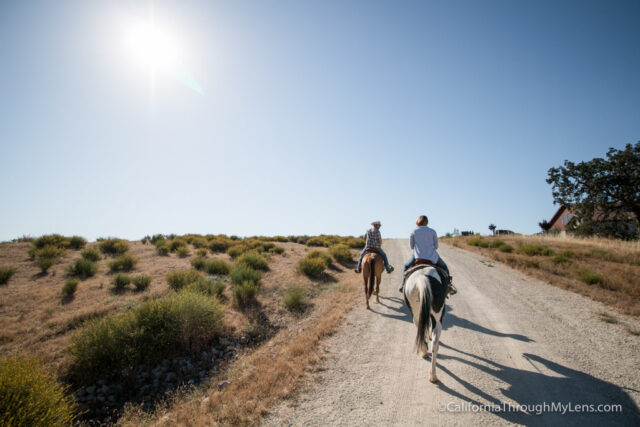 Of course, the main reason to come is to go on one of the trail rides. The ride takes you around the fantastic property, and you get a lot of great views as you leisurely explore.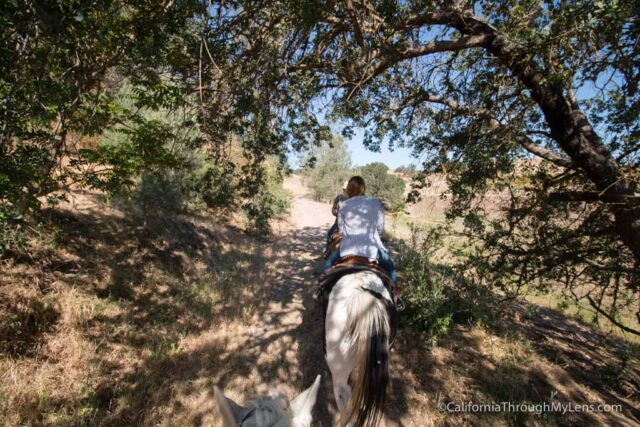 The area is mostly in the sun, but a few times you will be going under trees or on the backside of the mountains with a little shade.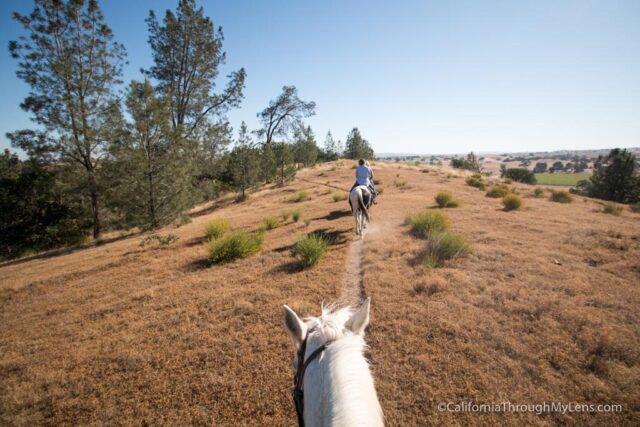 One of the highlights was the lake on the property, which was full after the rain we had in 2017. It was reflective and beautiful as we made our way around it.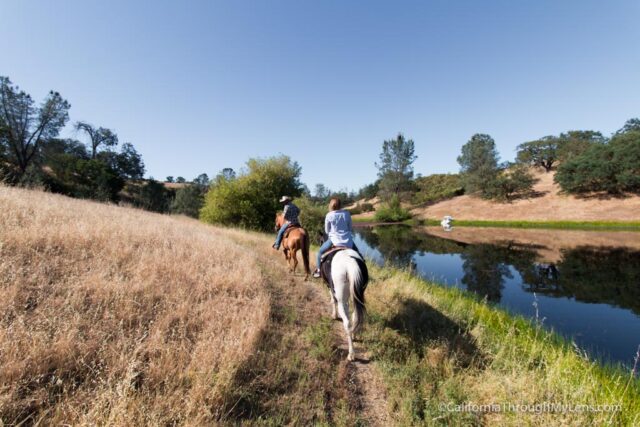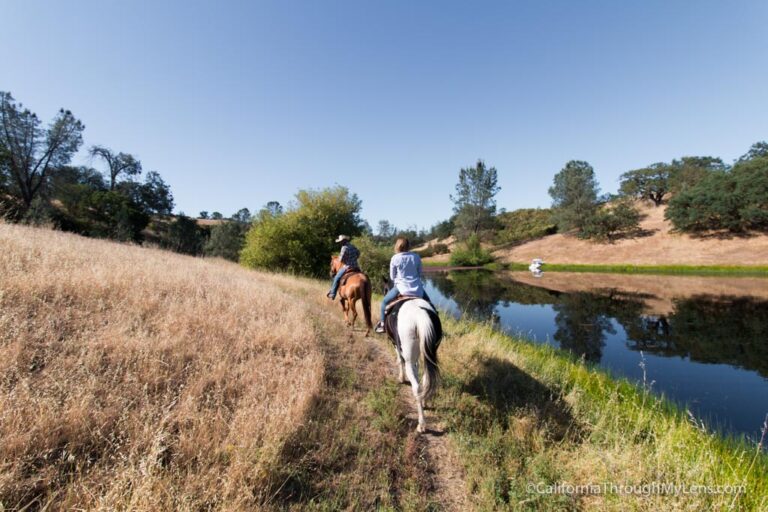 The backside of the property has some cool old trees as well, which I appreciated for photography.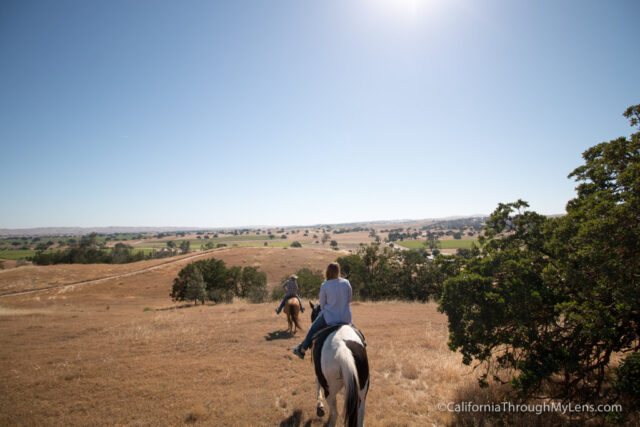 Once we got back, Brian helped us off our horse and let us see the other animals mentioned above.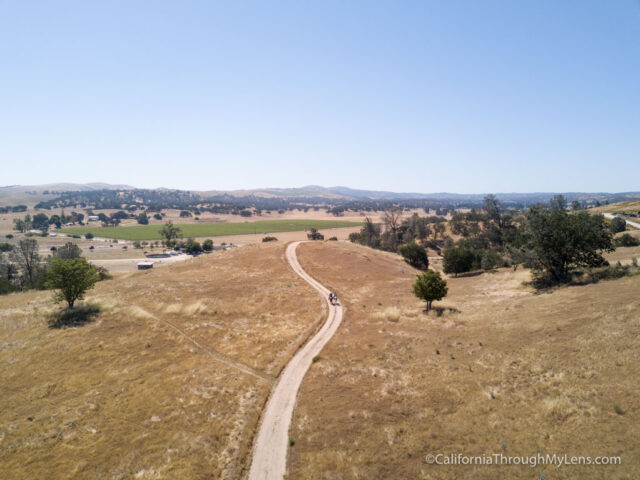 I am not much of a horse rider, but I enjoyed my time on the ride and felt completely safe the entire time.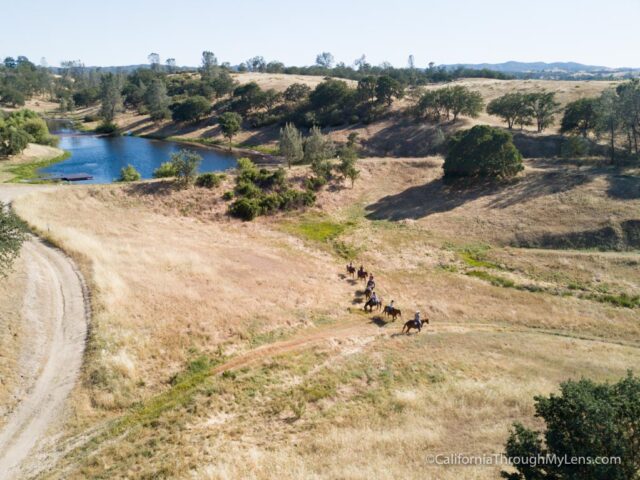 If you are visiting Paso Robles, especially with family, be sure to check out Central Coast Trail Rides. They also bring horses to other locations for you as well if that is something you are interested in. Also, read about staying on Horsetail Ranch here and about Paso Robles as a whole here.